This post contains affiliate links, and I will be compensated if you make a purchase after clicking on my links. As an Amazon Associate I earn from qualifying purchases. Learn More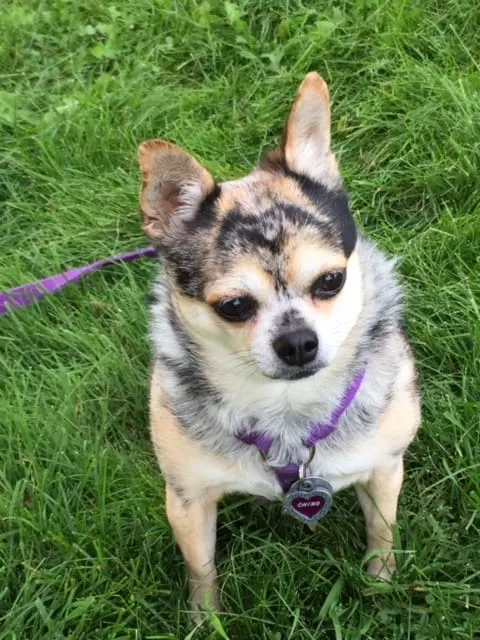 Hi there,
My chihuahua story started back when I was just about 12. The next door neighbors at the trailer park we stayed at during the summers had two chi's, Pepper, an all black intact male and a female, Tina, who was a standard bred sized white Chihuahua with brown spots.
They bred the female and had 6 puppies, I chose Shadow. She looked just like Tina, the mom.
I had her for many years, she truly was my shadow.
Fast forward to 2007, I met Rae, my wife, and we decided to get a puppy together.
I found Chino, a blue merle chi; she is the most perfect dog ever. (I say this about almost every dog I've had lol).
She was trained by us as a puppy and then in obedient classes, she is SO smart, she knows so many words, we have to spell B.E.D., dinner, outside, and anytime we start to say 'Do you think…..'she shoots off the couch and goes screaming to the bedroom! I've never seen a dog love to go to bed so much in my life.
We got her a sister dog, not a chihuahua though, a bichon-shitzu mix named Daisy.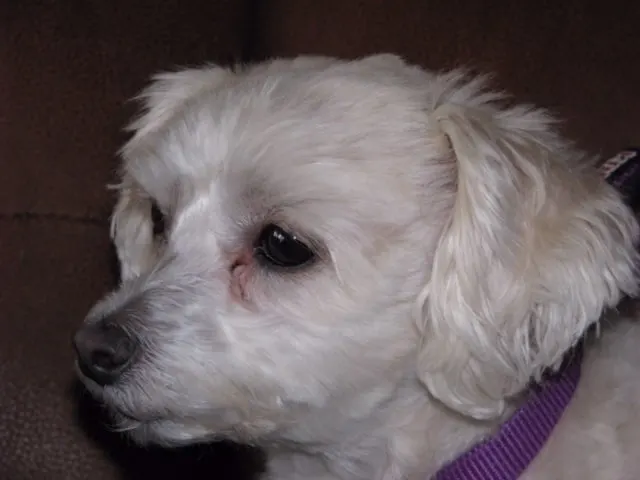 We also have a Maine coon cat, Missy.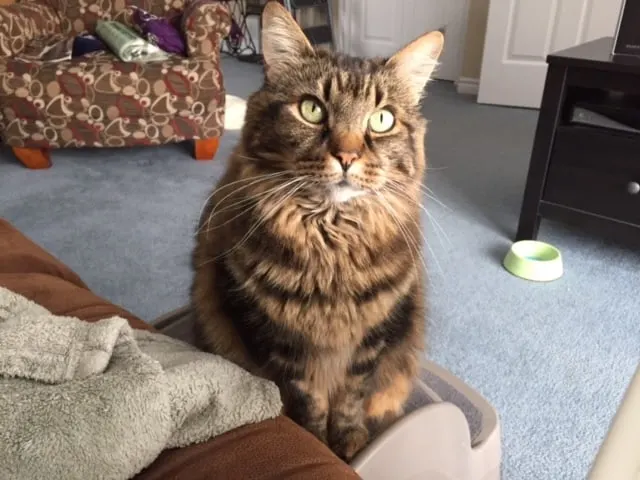 Susan and Rae Wagner-White