This post contains affiliate links, and I will be compensated if you make a purchase after clicking on my links. As an Amazon Associate I earn from qualifying purchases. Learn More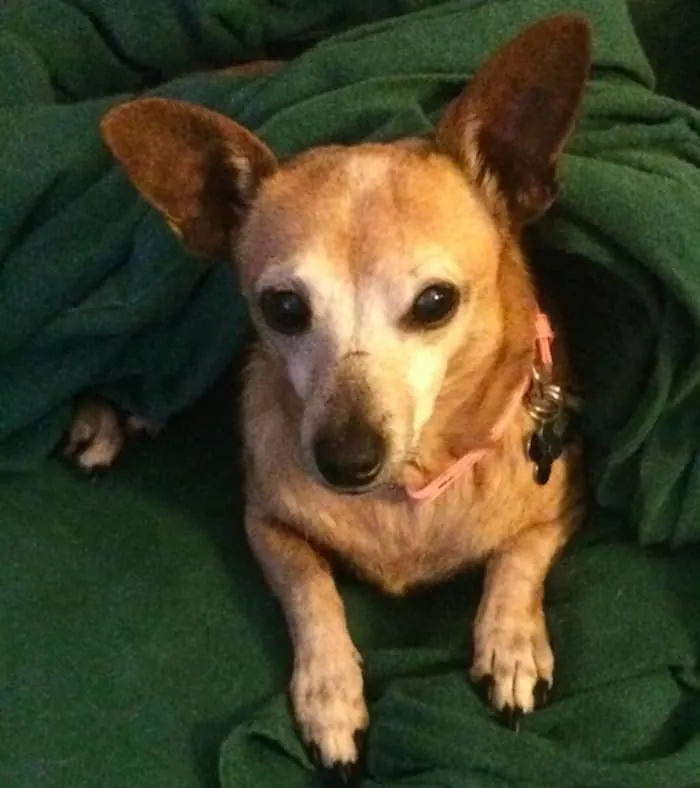 I was rescued from an animal shelter a few months ago, and then Adopt an Angel (AAA) rescued me from the shelter (it was not a no-kill shelter). Someone adopted me, but after taking me to their vet and finding out I have some sort of back problem, they returned me to AAA. I was fostered by a very nice lady at AAA for a while.
In October, I was allowed to go and visit with a lady and her chihuahua, Kissy Girl, to see if they might like to make me a part of their family. The lady had seen a picture of me in Paw Prints magazine (I was called Birdie then) and thought I might be just what she and Kissy needed.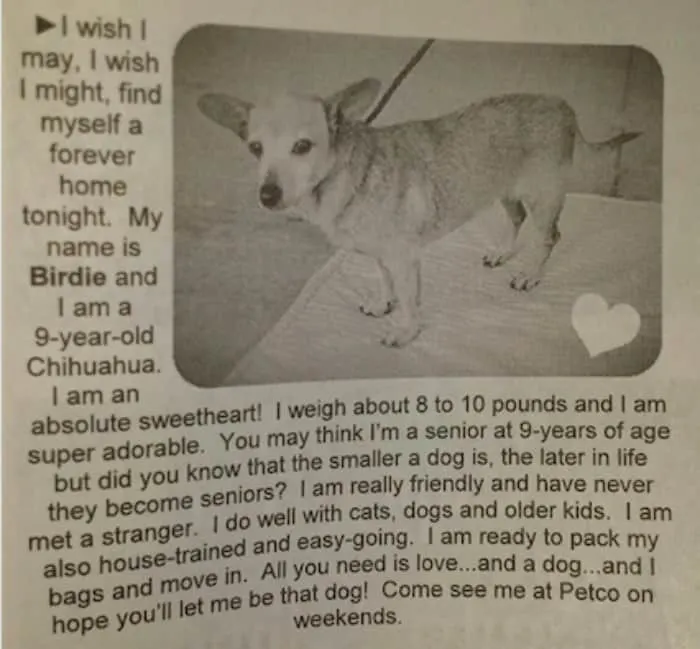 Well, lucky for me the lady decided I was just perfect for them! So now the lady is my Mommy and I have a sister about the same age as me (we are both about 9 years old).
Mommy took me to her vet for a checkup, and he told her that she was getting herself a real nice little dog – Mommy agreed! Mommy asked him if he thought I was a chiweenie, and he said no, he thought I was a chihuahua/dachshund mix. Mommy and the vet tech got a good laugh over that!
Even though I have some sort of back problem, I do not have any trouble getting around or up and down off the couch. I love to snuggle with my Mommy and give her kisses. I get really excited when she's cooking in the kitchen. I often go in and watch Mommy cook – you never know when she might just drop something I'd like!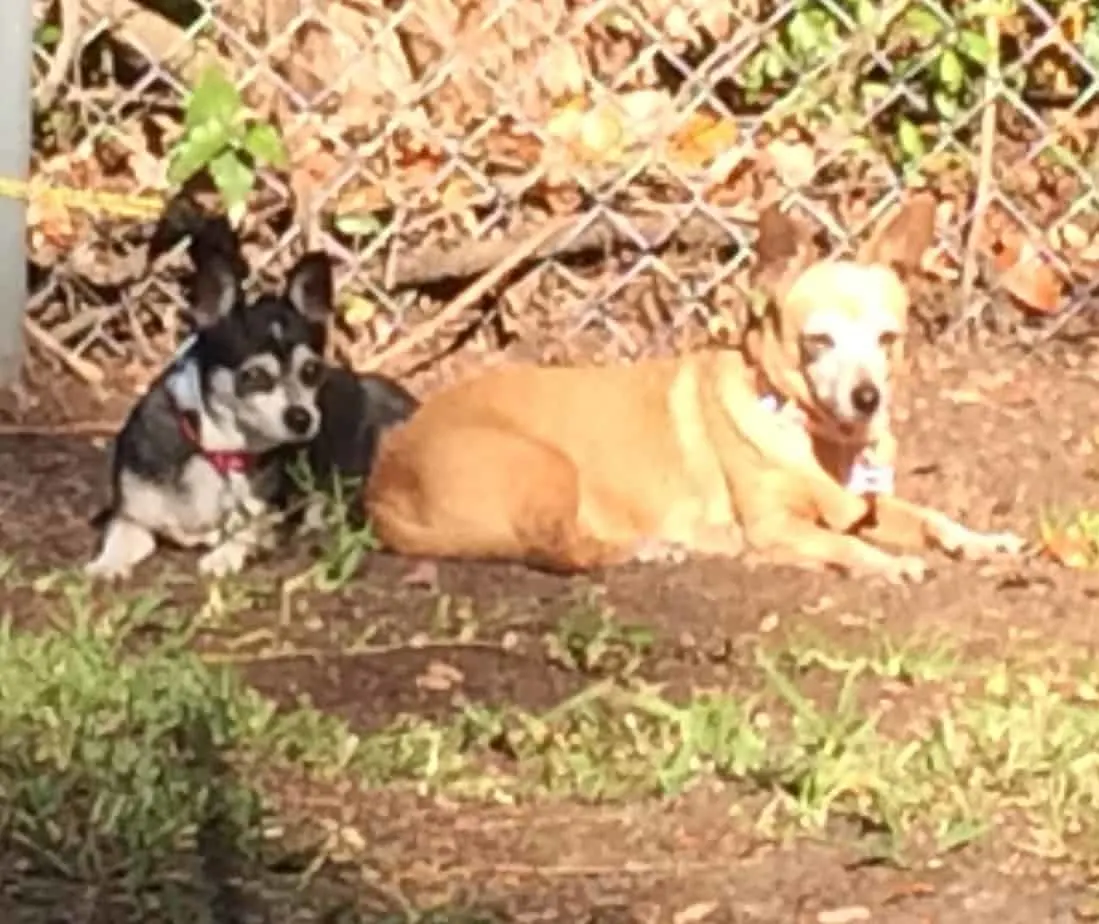 I like to sleep in late, and don't usually want to go outside until I have had my breakfast. Mommy makes Kissy and me chicken and rice, and I love to have that for breakfast and dinner. Of course she also keeps kibble out for us to eat all the time too.
When I do go outside, I run really fast through the kitchen and sometimes slip on the floor because I am so excited! Mommy thinks it's cute, but worries I may hurt myself.
Our house has a doggy door (just on the storm door), and it took me less than a day to figure out how to use it. We have a nice fenced in back yard, and there's a big Husky that lives next door that I love to play with. We chase each other up and down the fence and have a good time. There's also a chorkie pup named Gizmo that lives behind us, and I like playing with her too.
Just before Mommy adopted me, I figured out how to get out of the fence – twice! Mommy had to make some modifications to the fence so I don't take myself out for a walkabout!
I'm a really friendly girl and haven't met anyone yet that I didn't like! I barked at one of Mommy's grandsons when I first met him, but once he started patting me I realized he was a good guy. He's in college, and he comes over once in a while.
I also love when my human sister comes for a visit, I love snuggling with her and giving her kisses. For some reason, her little boy Yorkie doesn't like me. We are working on getting him to understand that I live here now and he better get used to me!
In early December, we went to visit Mommy's son and his family. They live over 5 hours away from us. He and his wife have 4 children (from 2 to 8 years old!) and 10 cats and 2 dogs. I had a really good time with that part of our family. Their dogs are much bigger than I am, and I loved being able to play with them. I ran up and down the stairs to the fenced in part of the yard without any problems. Even Mommy's grandchildren were great! The cats didn't bother me, and I didn't bother them. I was a little worried that maybe Mommy was going to leave me in a new home, but she didn't. She brought me back home, and I was so happy to know that I am really in my forever home!