This post contains affiliate links, and I will be compensated if you make a purchase after clicking on my links. As an Amazon Associate I earn from qualifying purchases. Learn More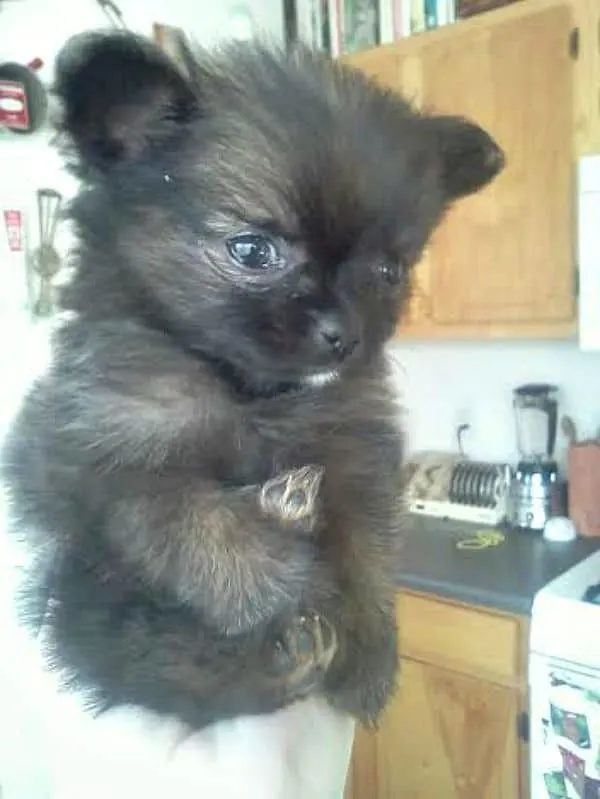 Hello!
My name is Tiffany. My Chi was the light of my life until she passed away. She was only two. 🙁
My mother and I ran into some college students who were trying to give her away.
They had almost run her over, but couldn't keep her in their dorm. She was covered in fleas and ticks and the vet revealed she had a heart problem that would only allow her to live a couple of months.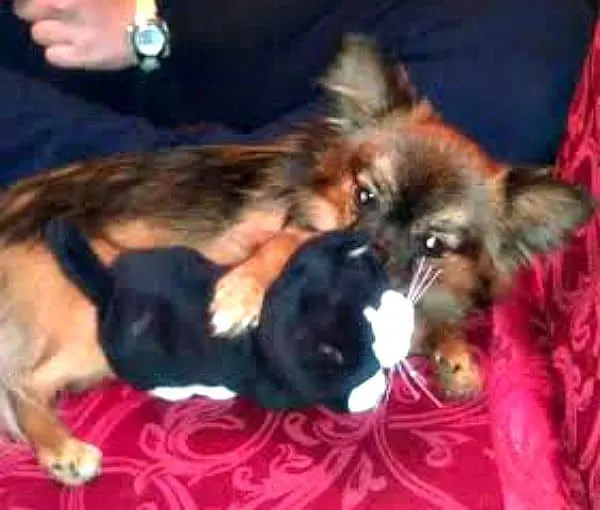 Determined to give her the best months of her life, I was never without my Sasha. She slept with me, did homework with me, and got over a teenage heartbreak with me.
I snuck her pieces of dinner when no one was looking and she comforted me when no one noticed I needed it.
She loved going on adventures and would convince the bigger dog to open the gate for her. They would walk all over the neighborhood together! If I tried to get her to walk on a leash though, it never happened!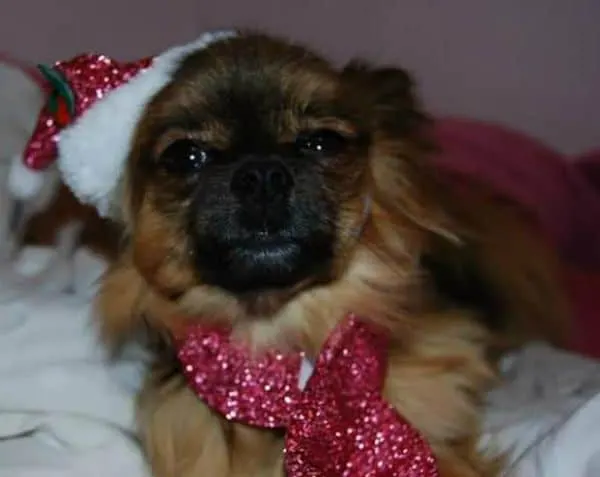 Months turned into years and I still had my baby Sasha girl.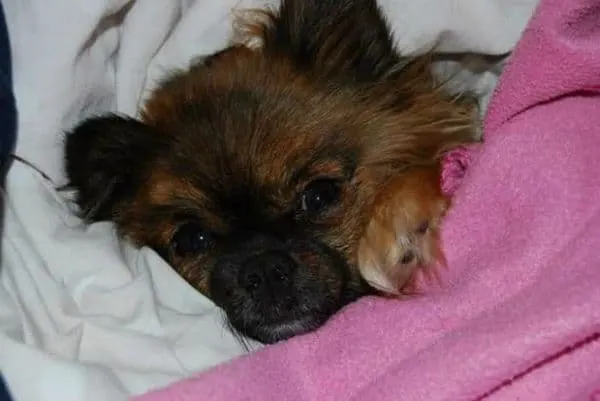 She just passed away, and the vet isn't sure why. I buried her in my yard, in her favorite spot to rest. She has her favorite toy and bed with her. I was hoping you could show her beauty to our other friends. The first picture is from her first night with us.
The second is of her playing with an animatronic kitten.
I miss her so much, but I know all dogs go to heaven.