This post contains affiliate links, and I will be compensated if you make a purchase after clicking on my links. As an Amazon Associate I earn from qualifying purchases. Learn More
As you watch your barking bestie tear up another expensive toy, you are as torn as the toy is. Darn that toy was expensive! But she looks happy and entertained… I guess I should just keep feeding her habit… or is there a way around this I don't know about?
The answer is both yes and no. Let's discuss:
Why do dogs tear up their toys?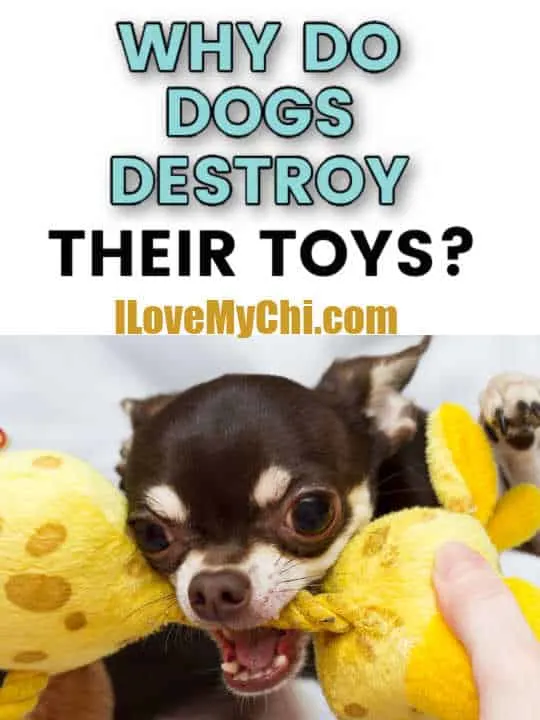 Each dog is an individual, making their toy destruction unique to each of them. The most common reasons that dogs destroy their toys are:
Prey Drive. It's hard to remember sometimes that our pampered pooches descended from wolves! Even though your dog is your baby, your dog is also an animal who has natural instincts passed down from their ancestors.
For example, if you Google the sound of an injured rabbit, to a domestic dog, a toy's squeaker mimics this sound. The sound fuels their hunting instinct.
If you wiggle a toy and your dog chases it and wrestles it, that is also their hunting instinct.
Boredom and Entertainment. When humans are bored, we have unlimited options to occupy our attention. Dogs on the other paw do not have that luxury.
When a dog becomes bored, he will search for something to occupy his attention, and in many circumstances, a dog left to his own devices will chew up something as entertainment.
Are there any truly durable dog toys?
While there are dog toys that are more durable than others, keep in mind that there is no such thing as a 100% chew proof dog toy. Dog toys will become worn out and need replacing just like your personal property wears out and needs to be replaced.
Also, consider that dog toys go through a lot! They are thrown on different surfaces and from different heights, tugged, torn, crunched, chewed.
Dogs constantly have their toys in their mouths. Similarly to how a child's teething toys will look worse than toys they use their hands to play with, dog toys are just worn down faster as a result of their method of play.
Dog Toy Shopping Methods
There are two possible methods to shopping for dog toys: either purchase a large amount of cheap toys, knowing that you will replace them frequently, or purchase a moderate amount of high quality toys that will not be replaced as often because they last longer.
Neither is superior; whichever works best for your dog and your budget is the method to follow.
What are the qualities of durable dog toys?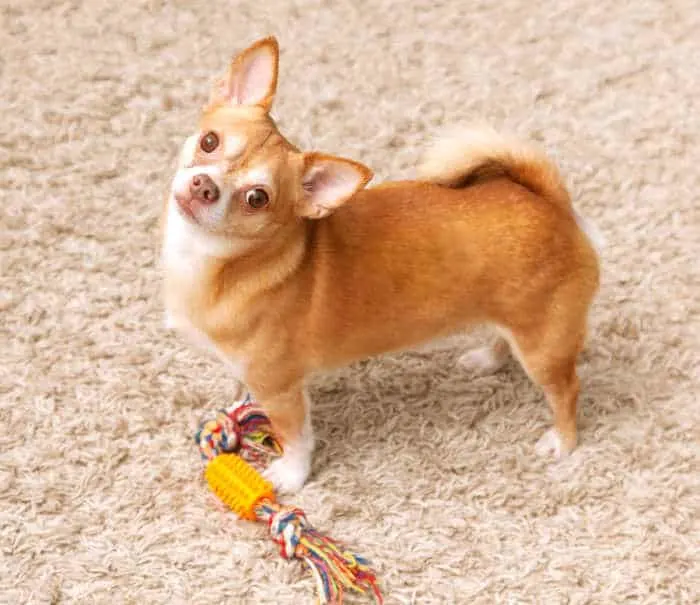 When shopping for durable dog toys, look for the following qualities:
Stuffing free. Dogs LOVE to pull mouthfuls of stuffing out of toys! This is universal across breeds. If the toy does not have stuffing, there will be less motivation to rip it open.
Interactive and challenging. The more interactive and challenging a toy is, the more likely it is that your dog will be entertained past the point of wanting to sit and chew, which they do with simple toys.
Rope. Tried and true, classic rope toys are able to stand up to rough play and offer the added benefit of helping "floss" dogs' teeth.
Rubber. Rubber dog toys that feel solid or are difficult to bend are great for heavy chewers. Rubber toys that are flexible and thin generally do not last long though, so choose wisely.
Nylon. Solid plastic bones, such as Nylabones, are able to withstand heavy chewing.
Canvas. Toys made from tough canvas fabric tend to be thicker and more durable. Often times these toys are stuffing free or contain little stuffing and are usually reinforced with extra stitching for added durability.
Higher price. Keep in mind that durable dog toys usually cost more as a result of the quality of supplies needed, the extra work required to make them resulting from reinforced stitching, etc.
Toys proven to be durable:
Here is a list of toys that have been proven to be durable based upon my personal experience and feedback provided by my readers:
Planet Dog makes very durable rubber balls. The raspberry is perfect for Chihuahuas, and they make a variety of sizes to accommodate different breeds of dog.
The GODog Dragons are stuffing free, lined with mesh, and securely double stitched. These dragons are made in large and small sizes, offering fun for a variety of breeds.
Nylabones are available in different strength levels and a variety of sizes. The stronger version, the durachew, is great for heavy chewers. Generally, the flexible rubber nylabones and the edible nylabones do not last as long for heavy chewers.
Kong makes lots of tough toys. Classic Kongs come in a variety of sizes to accommodate many breeds of dogs. They stand up to heavy chewers and can be stuffed with treats to help keep dogs busy. Bonus, they are dish washer safe!
Tuffy makes toys that are multi-layered and reinforced with extra rows of stitches. They are available in multiple sizes, float in water, and they are machine washable.
Bark Box, a monthly subscription service that sends boxes of fun themed food and toys, makes a subscription for heavy chewers called Super Chewer, which sends an assortment of durable dog toys to your door each month.
The Pet Safe Buddy Barnacle dispenses treats and was made for power chewers.
Also, consider entertaining your dog with tricky puzzle toys. The more a dog has to think, the longer they will be entertained, and the less likely they are to be destructive. Here are some puzzle toys to consider:
Safety Concerns
Dogs who are power chewers have the potential to tear up toys into pieces that they might eat. If a dog eats enough pieces of a toy, they risk requiring surgery to remove the pieces from their stomach or intestines, and/or digestive upset as a result of their body attempting to expel the pieces.
Closing Considerations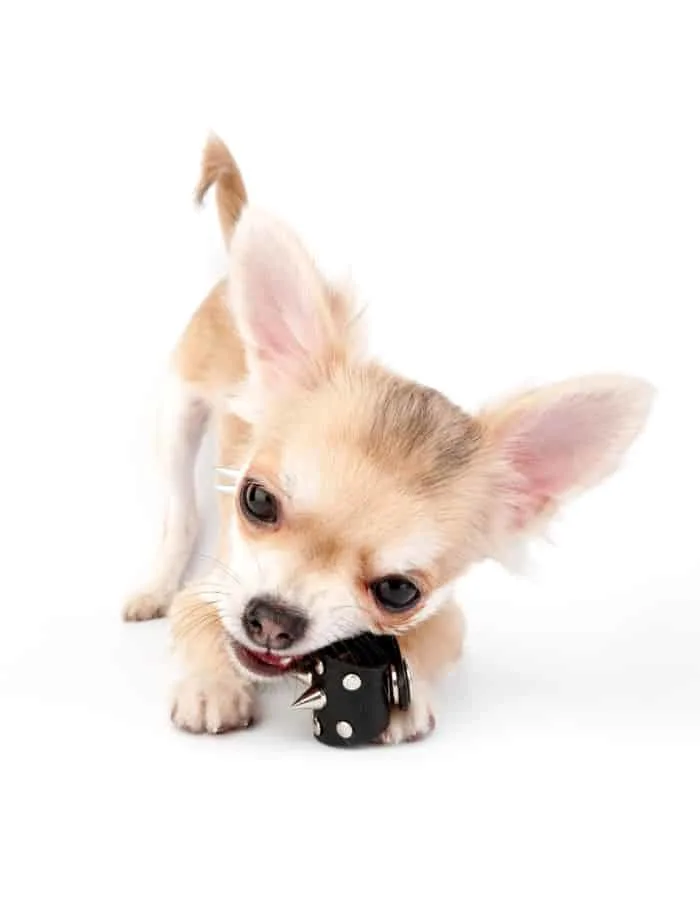 By learning your dog's chewing habits and smartly shopping for toys, you can find toys that your dog loves and that will last longer to make the most of each purchase.
No matter how tough a toy is advertised to be, dogs should always be supervised with toys to prevent choking or swallowing pieces of the toy.
If you have a dog that likes to destroy their toys, I'd love to know of any great toys that you have found that are durable and fun.
Be sure to check out these great posts on toys too: