This post contains affiliate links, and I will be compensated if you make a purchase after clicking on my links. As an Amazon Associate I earn from qualifying purchases. Learn More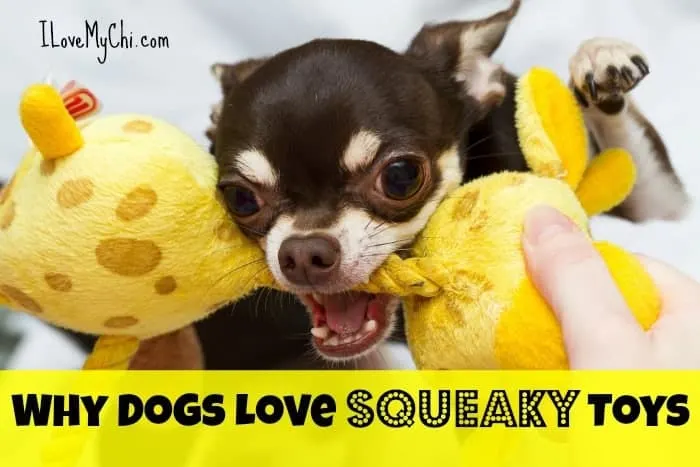 As an Amazon Associate, I earn from qualifying purchases.
We all have realized that our dogs go crazy for a particular toy, especially if the toy is fitted with a squeaky noisemaker. This leads to the question, why do dogs love squeaky toys?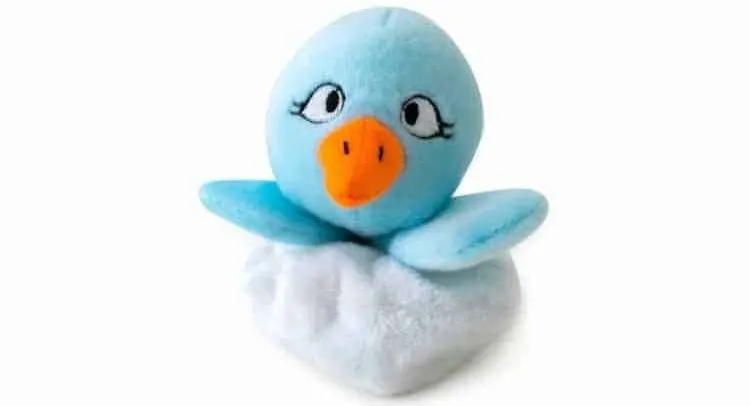 FETCH PET PRODUCTS HATCHABLES DOG TOY – PUZZLE PLUSH SQUEAK TOY FOR DOGS
Although you may think that your dog likes irritating you with the noise from the squeaky dog toys, there are a few theories as to why dogs get attracted to a dog toy that is fitted with a squeaker.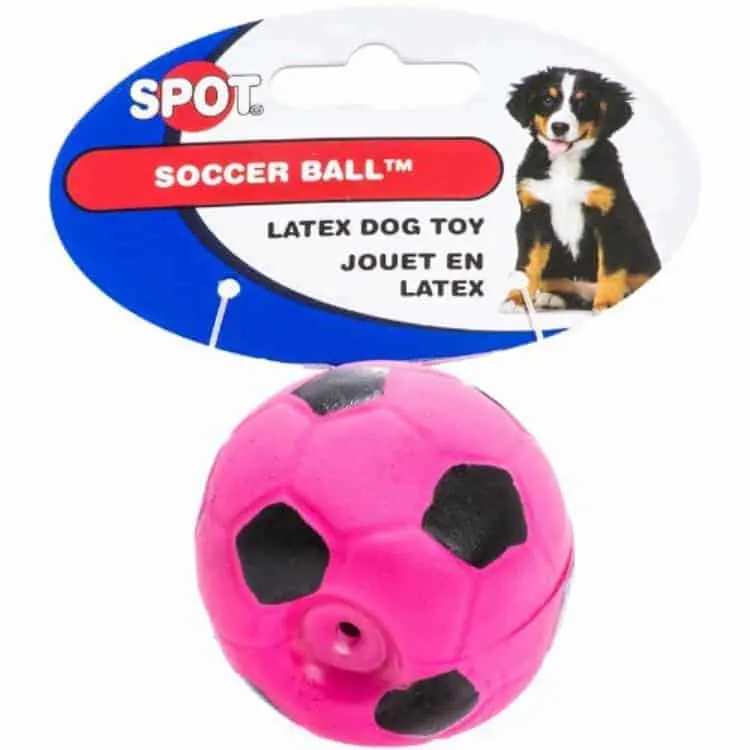 SPOT SOCCER LATEX BALL DOG TOY
Usually, once the squeaker is removed from the squeaker toy, your dog will, over time, lose interest in the toy, meaning the dog was attracted to the squeaking aspect of the dog toy as opposed to the toy itself. The fur kids we keep are related to wolves, and some theories state that they related the squeaking sound from the toy to the sound made by an injured or frightened prey, thereby making the sound appeal to the dog's instincts.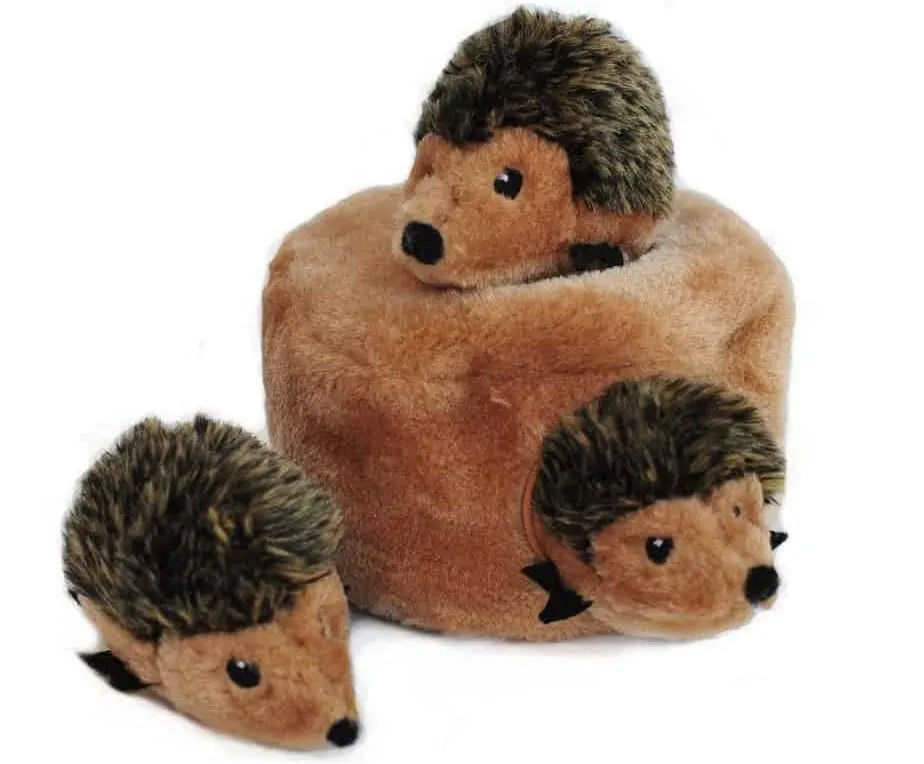 ZIPPYPAWS BURROW SQUEAKY HIDE AND SEEK PLUSH DOG TOY
If the squeaking mechanism is removed, the dog will assume the prey is dead and may not go after the toy again. On the other hand, it may also be possible that the dog enjoys getting the squeaky feedback from the toy when playing as a reward for itself.
CONSUELA THE CACTUS SQUEAKY TOY
As mentioned above, squeaky toys stimulate and nurture the prey drive in dogs and are sometimes discouraged by some dog trainers as they may promote dominance and encourage that hunting instinct. Trainers say stimulating the dog's prey drive may lead to unwanted behavior from the dog. Therefore, you are advised to monitor changes in the behavior of your canine companion when you introduce them to squeaky toys.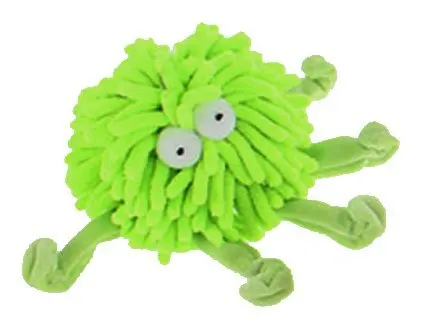 MULTIPET SEA SHAMMIE 6-INCH PLUSH OCTOPUS DOG TOY, GREEN
On the positive side, dog toys offer the pet interaction that helps in stimulating the mind, thereby satisfying their chewing instinct as well as keeping them busy. When buying a toy, ensure that it is durable as the ingestion of broken parts may be harmful to the dog especially if your dog is an aggressive chewer.

Outward Hound Fire Biterz Durable Real Fire Hose Material Dog Toy with Squeakers
CHOOSING THE RIGHT SQUEAKY TOY FOR YOUR PUP
When it is time to buy your pup new toys, there are a few things to take into consideration as you hunt for the perfect ones. Your decision isn't based solely on what the toy looks like and if the squeaker works. You also have to learn how to make safe dog toy choices for your Chihuahua pup.
FIND THE IDEAL SIZE
All the dog toys you purchase should be appropriately sized for your dog. Since Chihuahua's are considered one of the world's smallest dogs, you will want toys that are suited for that small size.
The toy should not be small enough that it can slide down your Chihuahua's throat, and there should be no sharp or pointy edges. You should also take the time to dog-proof your home to make sure there are no items within their reach they can mistake for toys such as your child's toys, shoes, rubber bands, or other household items.
SOFT AND SQUEAKY TOYS
Some dogs are gentle with their toys, while others can be far more aggressive. Keep this in mind when choosing the best squeaky toys for your Chihuahua. If they are rough and tend to pull the toys apart easily, then find toys you can let them play with under supervision. If you choose soft toys, they should be machine washable, so they aren't always dirty and covered in slobber during playtime.
ROTATING TOYS
You should also examine your dog's toys regularly to make sure they aren't broken or dangerous for your dog. Keep a variety of toys available but rotate them every once in a while to keep their interest. If they have a favorite toy, make sure it is always readily available, as it may also be one of their comfort items.
IN CLOSING
Ultimately, your dog loves squeaky toys because of instinct. These toys appeal to their wild side and tug on their instinct to hunt and take over small prey. When the squeaker goes, replace the toy. If not, they may no longer be interested because they will feel as if they have already conquered the toy since it no longer squeaks.
Also, remember that squeaky toys may trigger hyperactivity as well. So, it may be best for your pup to pull these toys out at certain times of the day for some physical stimulation.
So does your dog like toys? How about squeaky toys? Kilo had a plush toucan that she carried around until it was just scraps of cloth. Since then she hasn't really enjoyed any other toys. My big boy Buddy though, adores toys, particularly squeaky balls.