This post contains affiliate links, and I will be compensated if you make a purchase after clicking on my links. As an Amazon Associate I earn from qualifying purchases. Learn More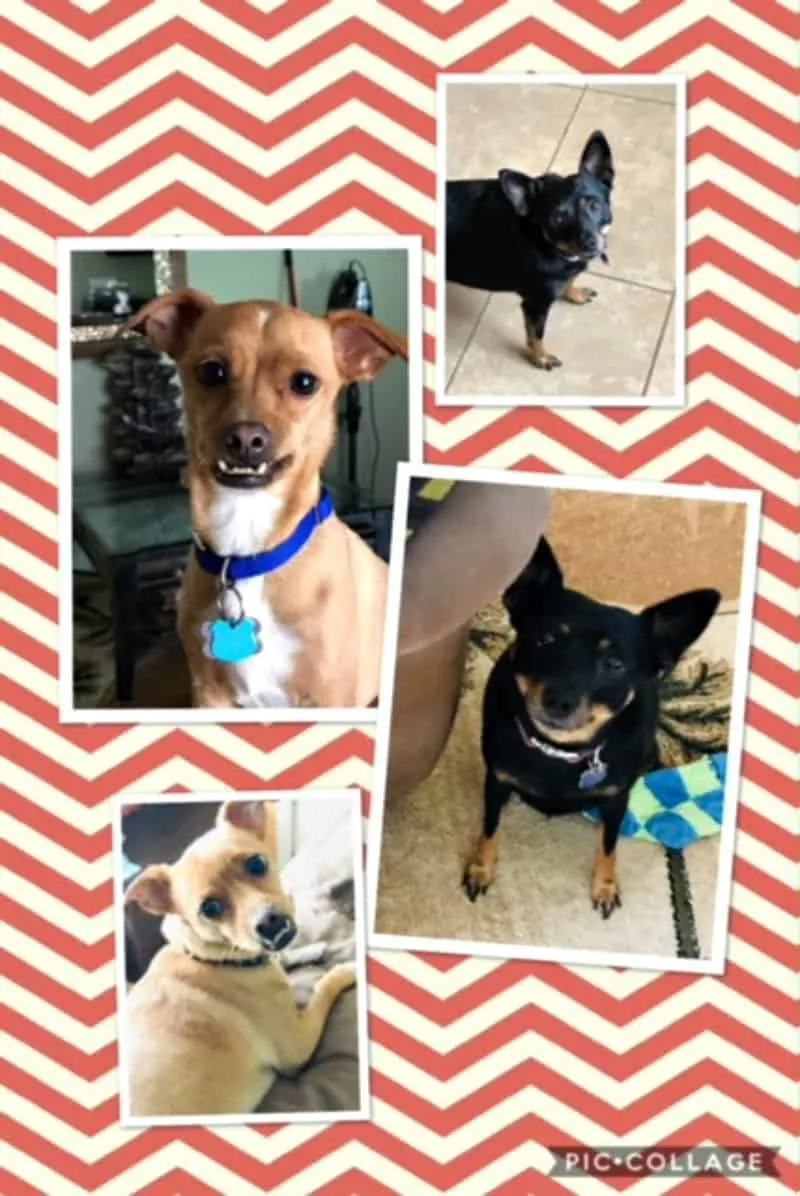 I want to tell you my story about my chihuahuas. When I was in my 40's I was told I couldn't get pregnant anymore because of my age.
But in 2014 I got pregnant ? with our 1st baby. Unfortunately I had a miscarriage at 8 weeks in April. Yes it was very sad and God only knows why.
In June 2014 my nieces called me about a baby puppy that was going from home to home. So my husband and I went to go see the puppy…he was 3 months old.
I took him home and he is my baby. I named him Pepe. He's the fawn colored one in the photo above.
I had another miscarriage in 2015 at 6 weeks. My baby Pepe was there for me and with me all the time. He helped me through it.
I can no longer get pregnant due to Endometrial cancer. I decided if I can't have babies I'm going to have another baby chihuahua. So in May 2017 I adopted a new chihuahua female. She's the black one in the photo and her name is Nala.
Now I'm complete. I have both a boy(Pepe) and a girl(Nala) and I am very happy with my babies. Hope you like my story.
Veronica Chavez