This post contains affiliate links, and I will be compensated if you make a purchase after clicking on my links. As an Amazon Associate I earn from qualifying purchases. Learn More
It's that time of year again. Christmas time! Many of us consider Christmas to be our favorite holiday. I know it's mine. I will miss having my little Kilo with me this Christmas but I'm looking forward to my first Christmas with Lucas. He's been really excited with all the holiday activity and extra guests in our home but with all that holiday activity, comes holiday dangers to look out for.
Every year we do a Christmas gallery with pet parent submitted Christmas chihuahua photos. This year we had over 300 submissions! So it was very hard to narrow it down. They were all so adorable!
Well, enough of me rambling on, you came here to see cute Christmas chihuahuas right? Well check out these adorable fur babies below:
---
Our first one is Mini here doing her Christmas shopping. Love the sock monkey hat. She belongs to Anne Karoline.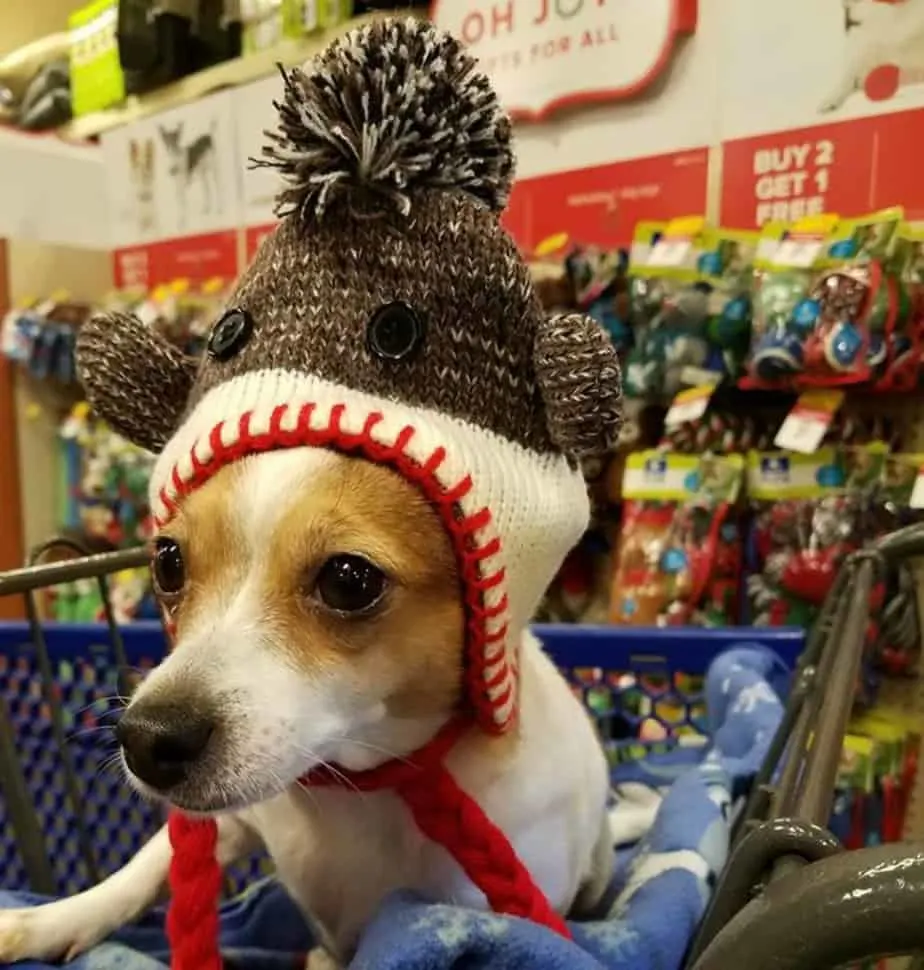 ---
Now this is the perfect stocking stuffer! This little guy is Cesar and he belongs to Christina J. Hansen.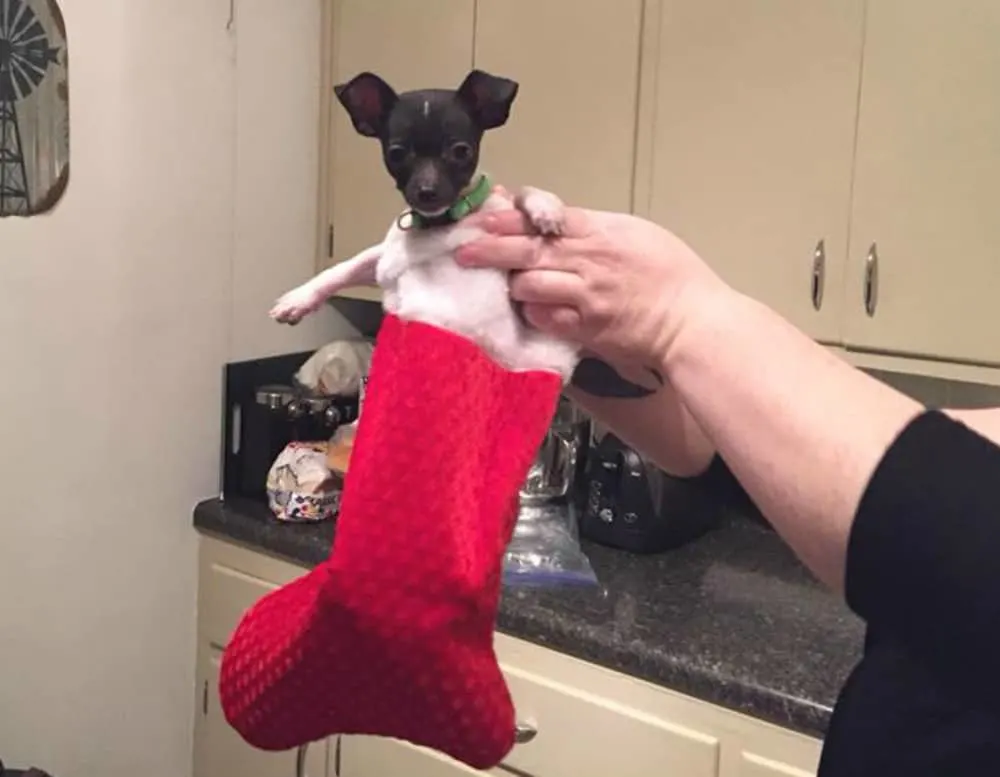 ---
These 2 little Christmas babies are Jackson and Sophie and they belong to Christine Stone-Rich.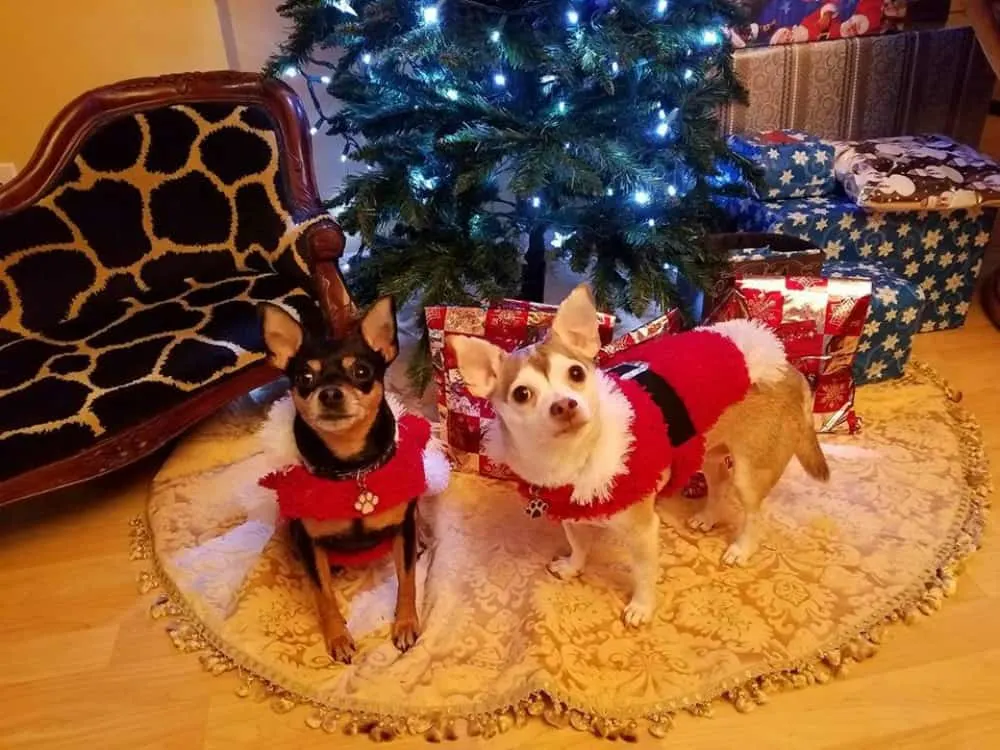 ---
I don't know who this little cutie is but he or she belongs to Clare Keitt Golemon.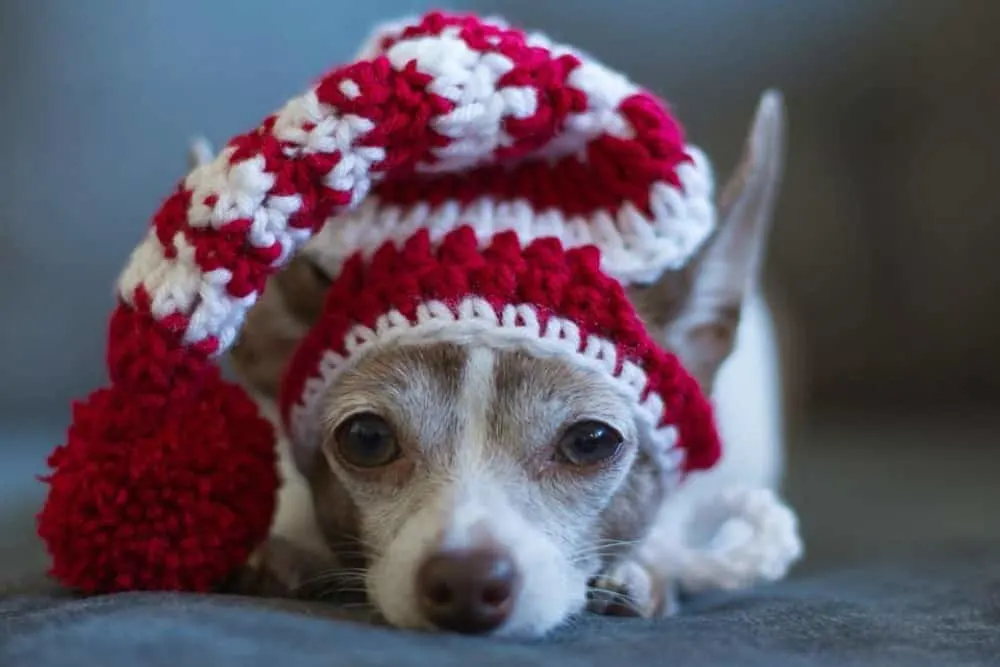 ---
What a sweet little guy Casper is! And it looks like he celebrates Hanukkah too judging by his cool tie. He belongs to Debbie Haas Feder.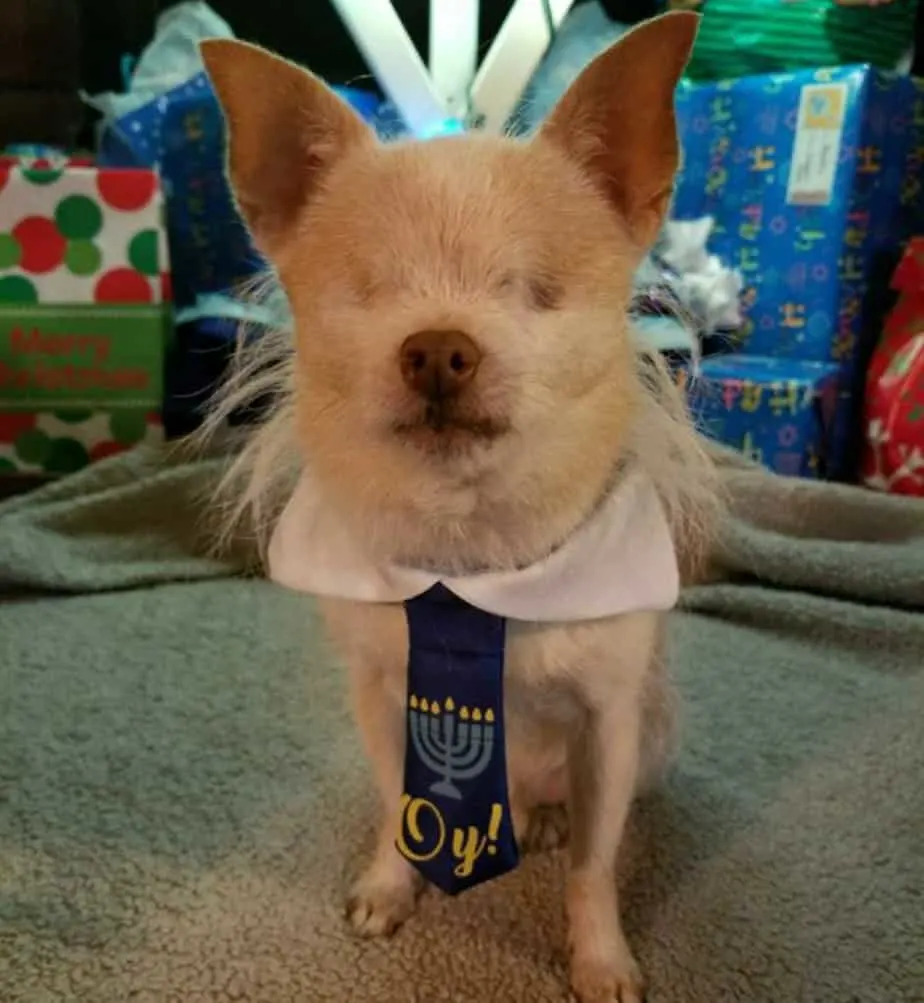 ---
Such a cute little reindeer! This is Daisy and she belongs to Diane Galan Baker.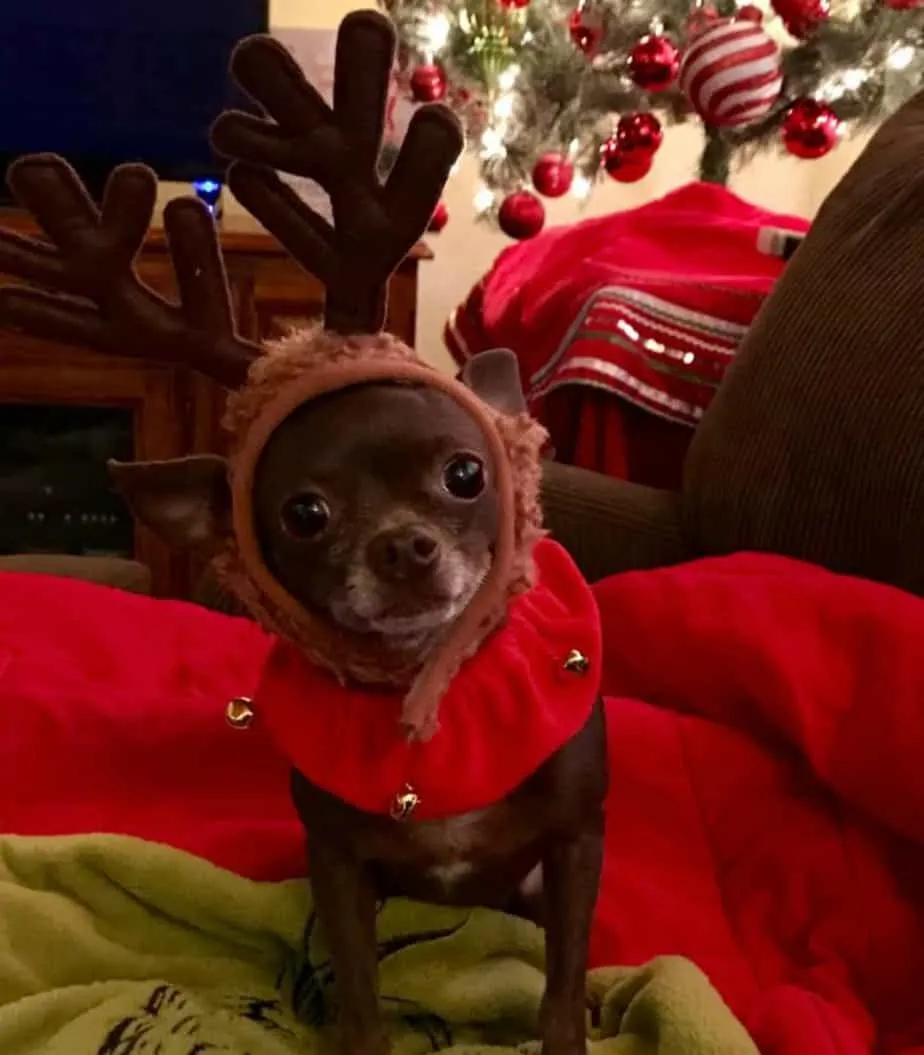 ---
Wendy Collinson owns this little elf named Louie.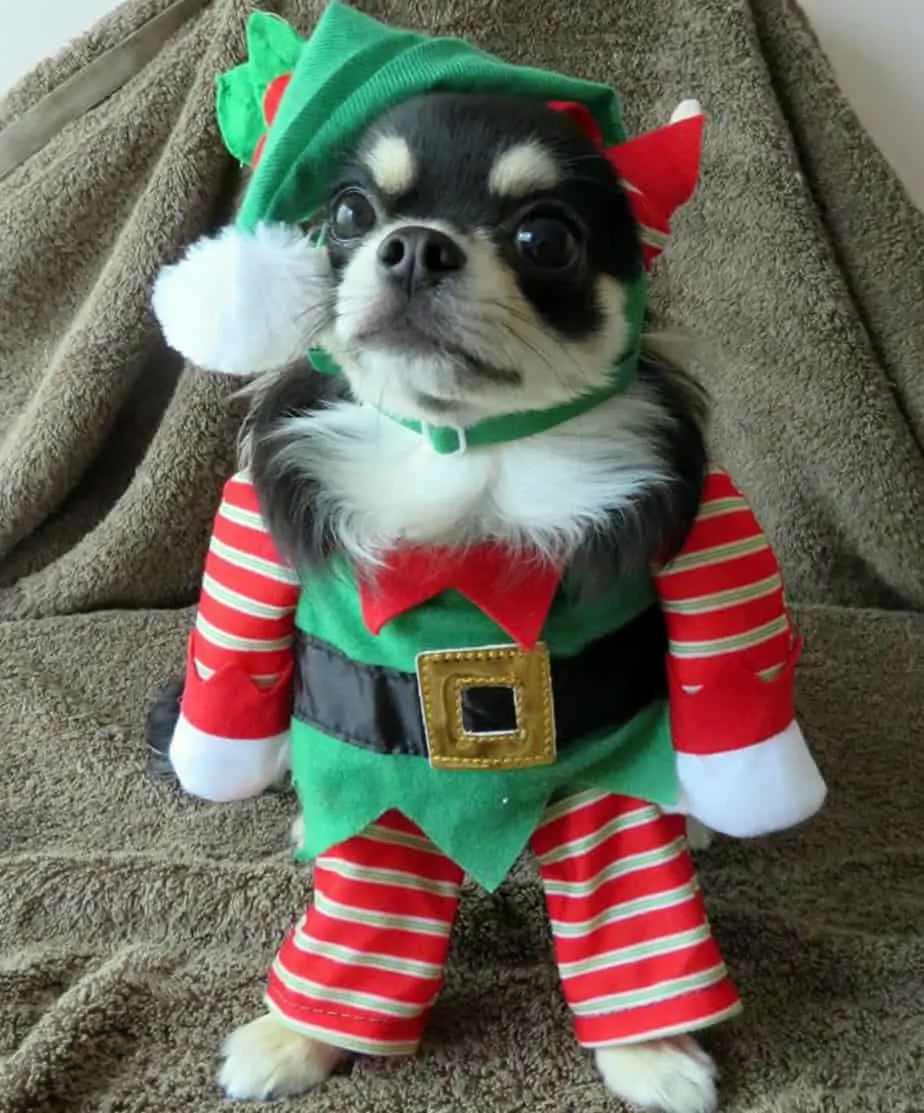 ---
Next we have these 2 beauties. Billy is on the left and Muffin is on the right. They belong to Dionne DeSipio.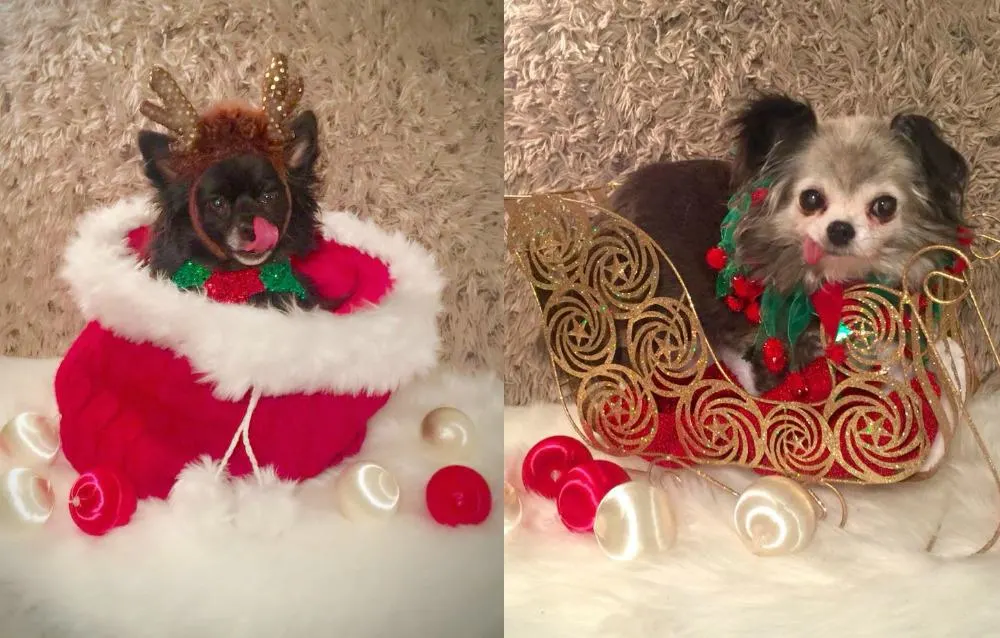 ---
Wendy Phillips Caudillo says her little Finn is a such a good sport to let her put lights on him. He's precious!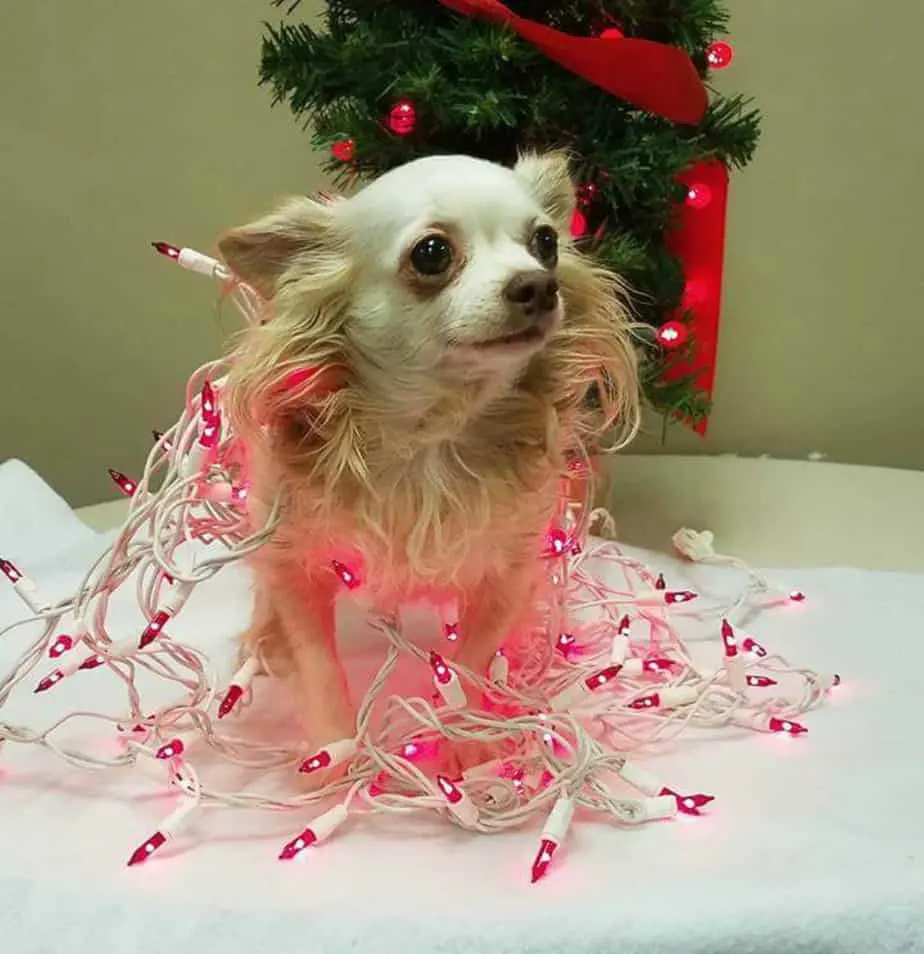 ---
Don't you just love Echo's coloring? Donna Jones is the pet parent.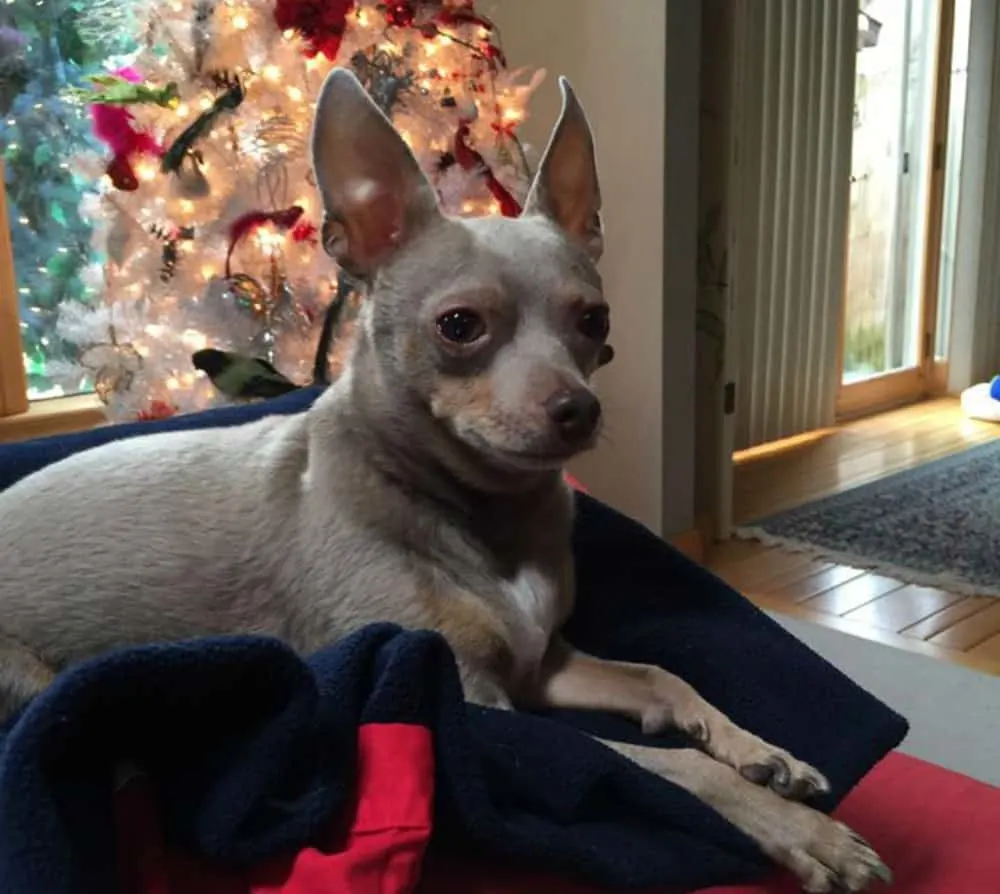 ---
This little elf is named Jax. He cracks me up! He belongs to Vickie Petrulis.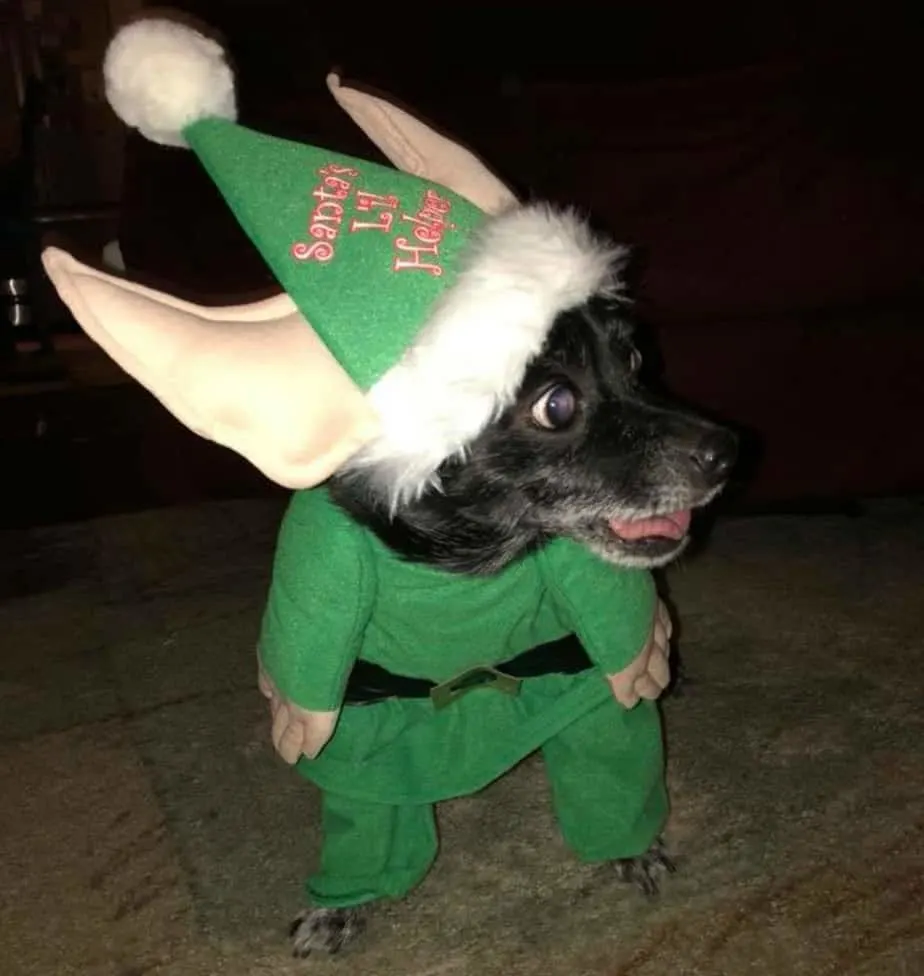 ---
Such a sweet adorable little puppy! Gunner belongs to Donna White Miller.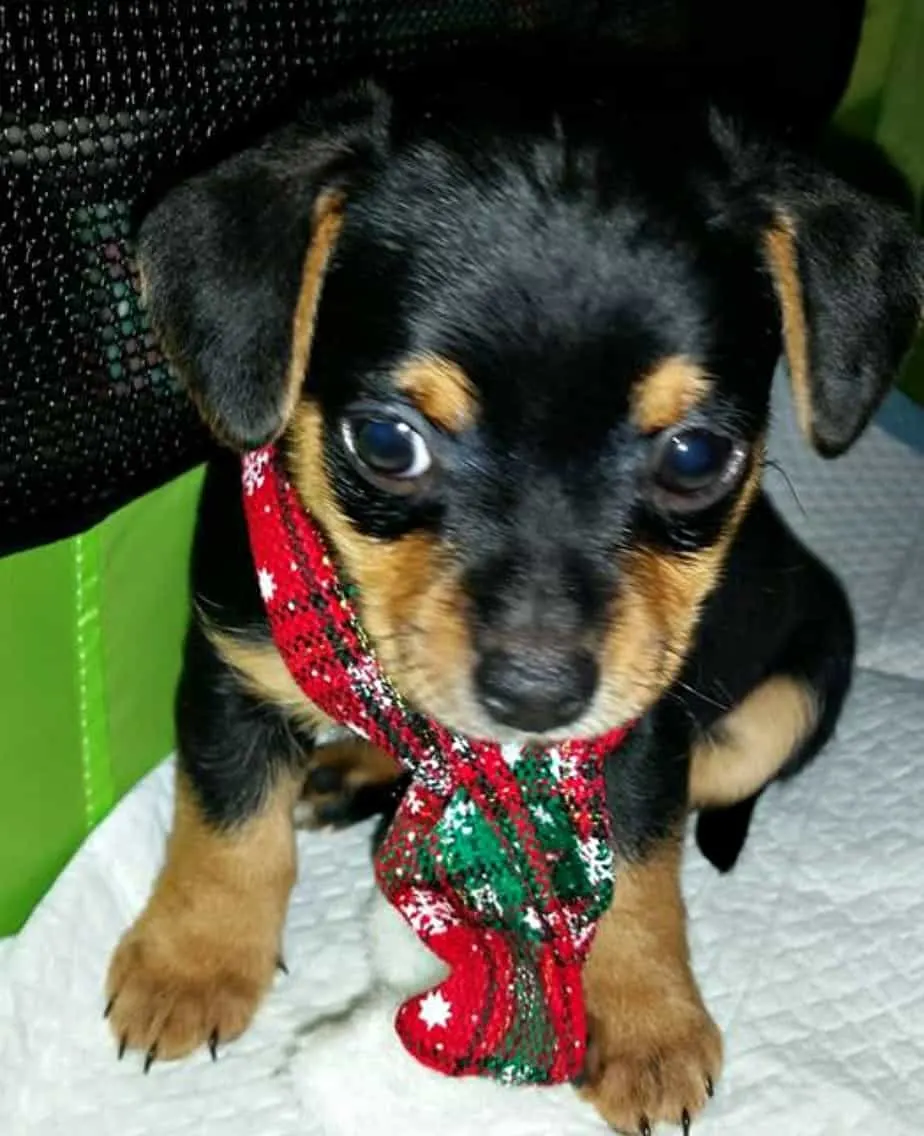 ---
Sadie here is sitting pretty in her Christmas dress. Her mom is Fran Langston.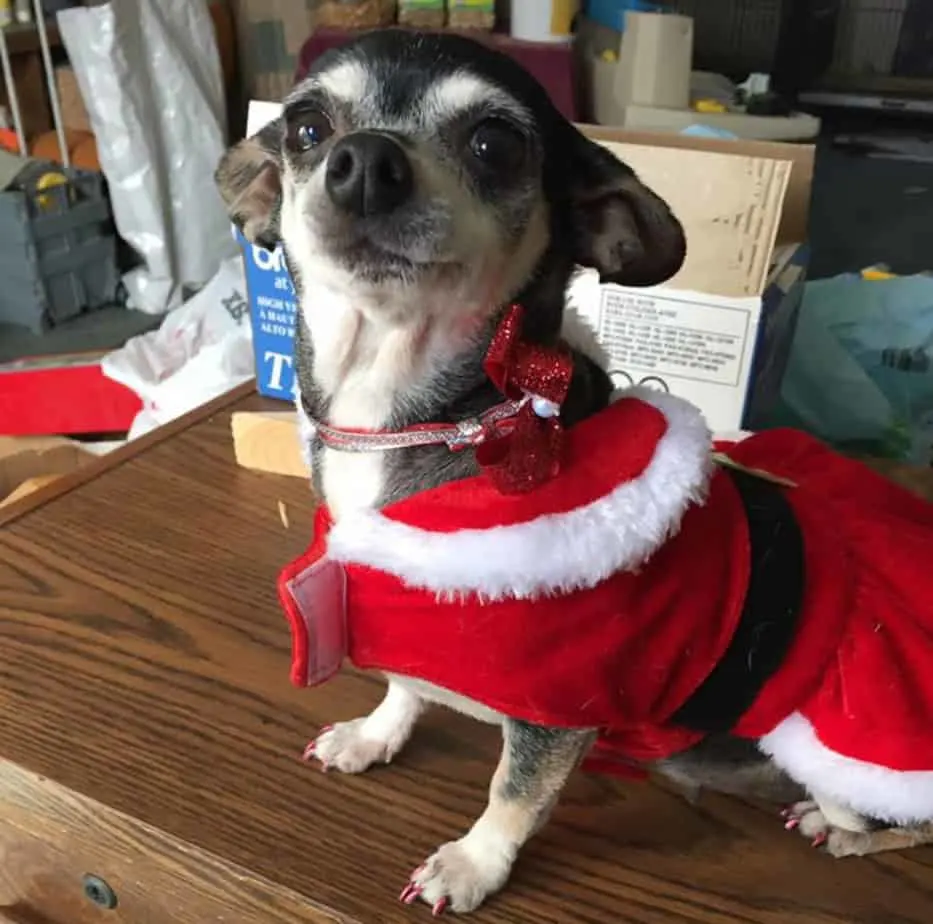 ---
Carina is on the left and Martin is on the right. Their mom is Annette Mazzarella Martin.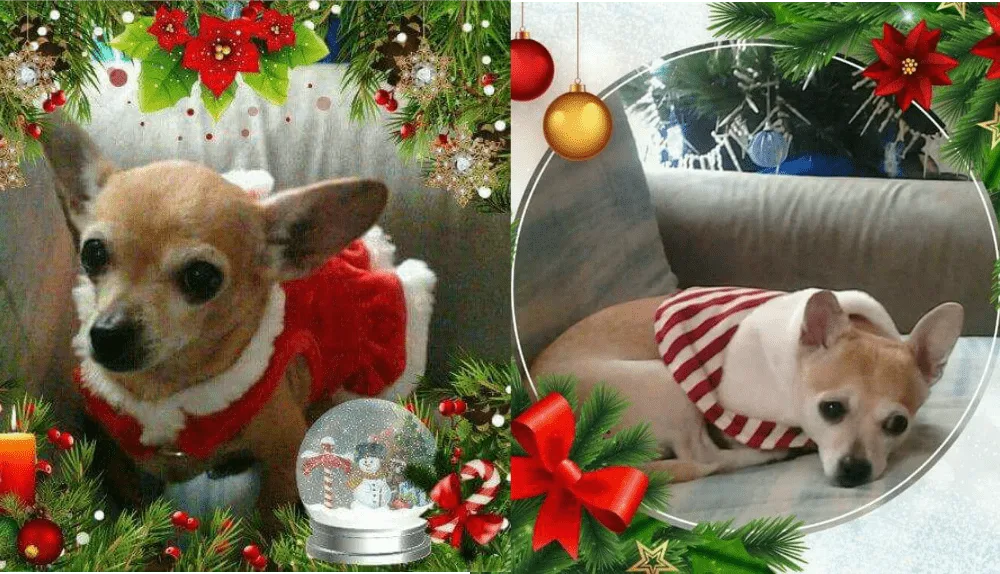 ---
This little guy is Andy and he belongs to Gail Ross Salceiro.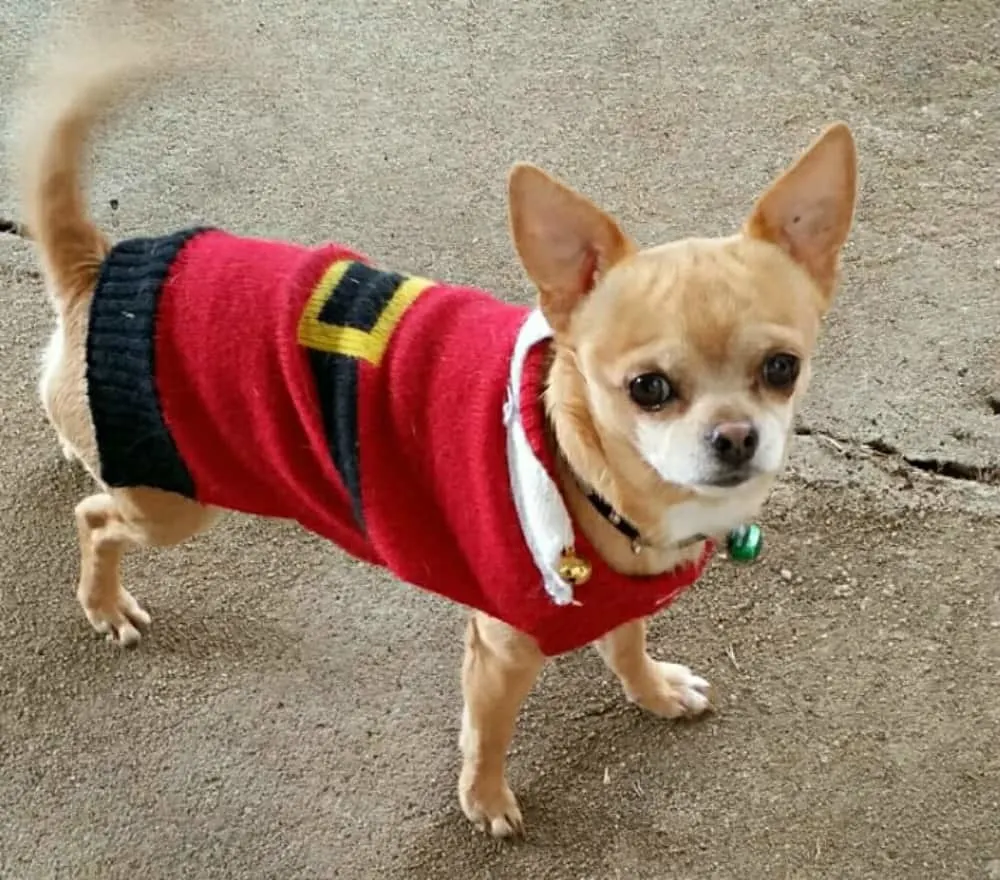 ---
These Christmas cuties are Lightning Bug, Chevy and Blossom and they belong to Heather Cockman.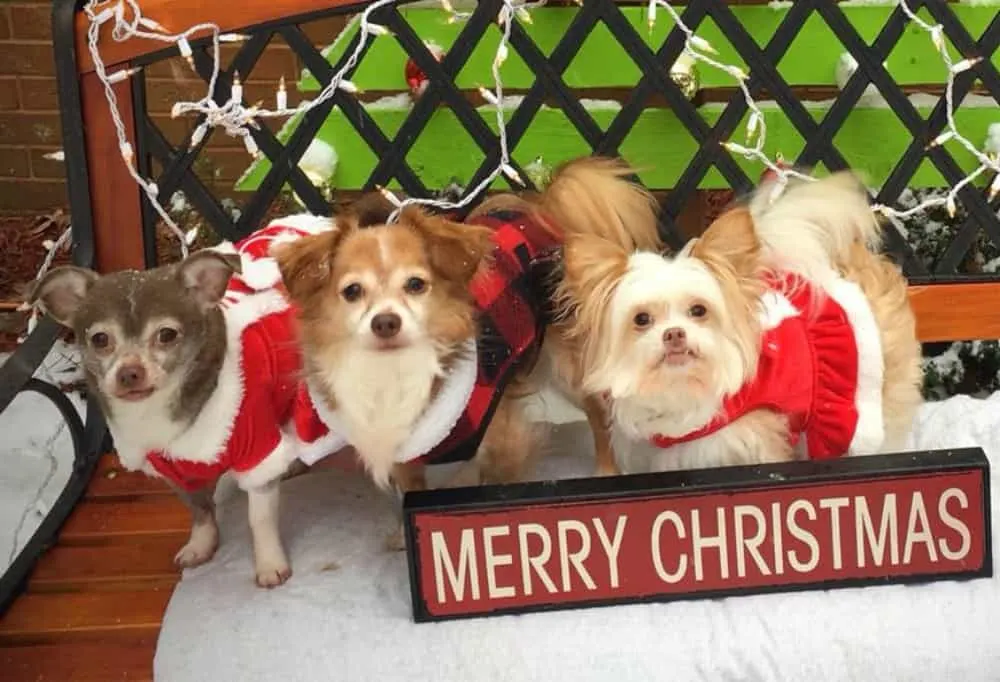 ---
Princess and Chai are visiting Santa. They belong to Heather Marie Medeiros.
---
Miss Priscilla here looks like she's wondering if there really is a Santa Claus. Jatinder Hicks is the pet parent.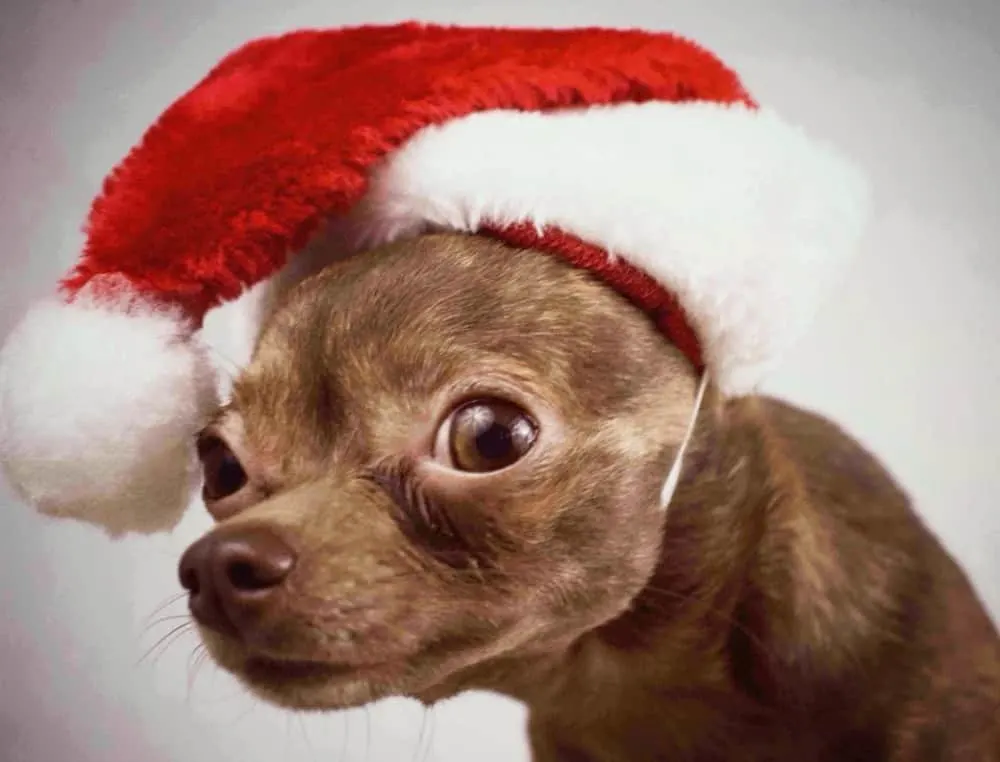 ---
Jen Wright is the mom to Mason and Pork Chop. Such handsome boys!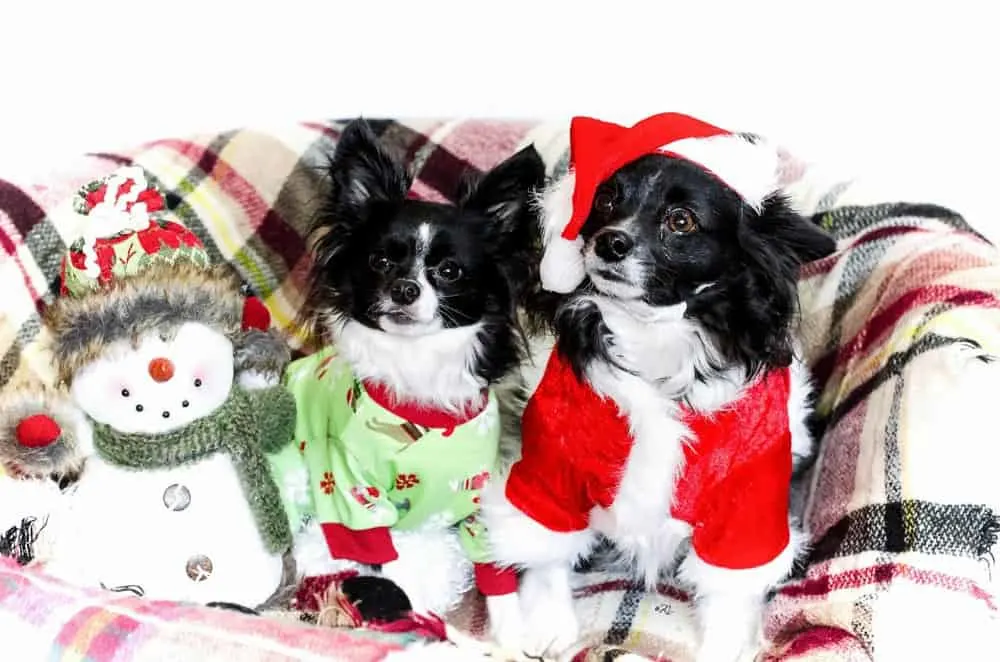 ---
Phoebe and Penny are anxiously awaiting Christmas morning. Laura Poulos is the pet parent.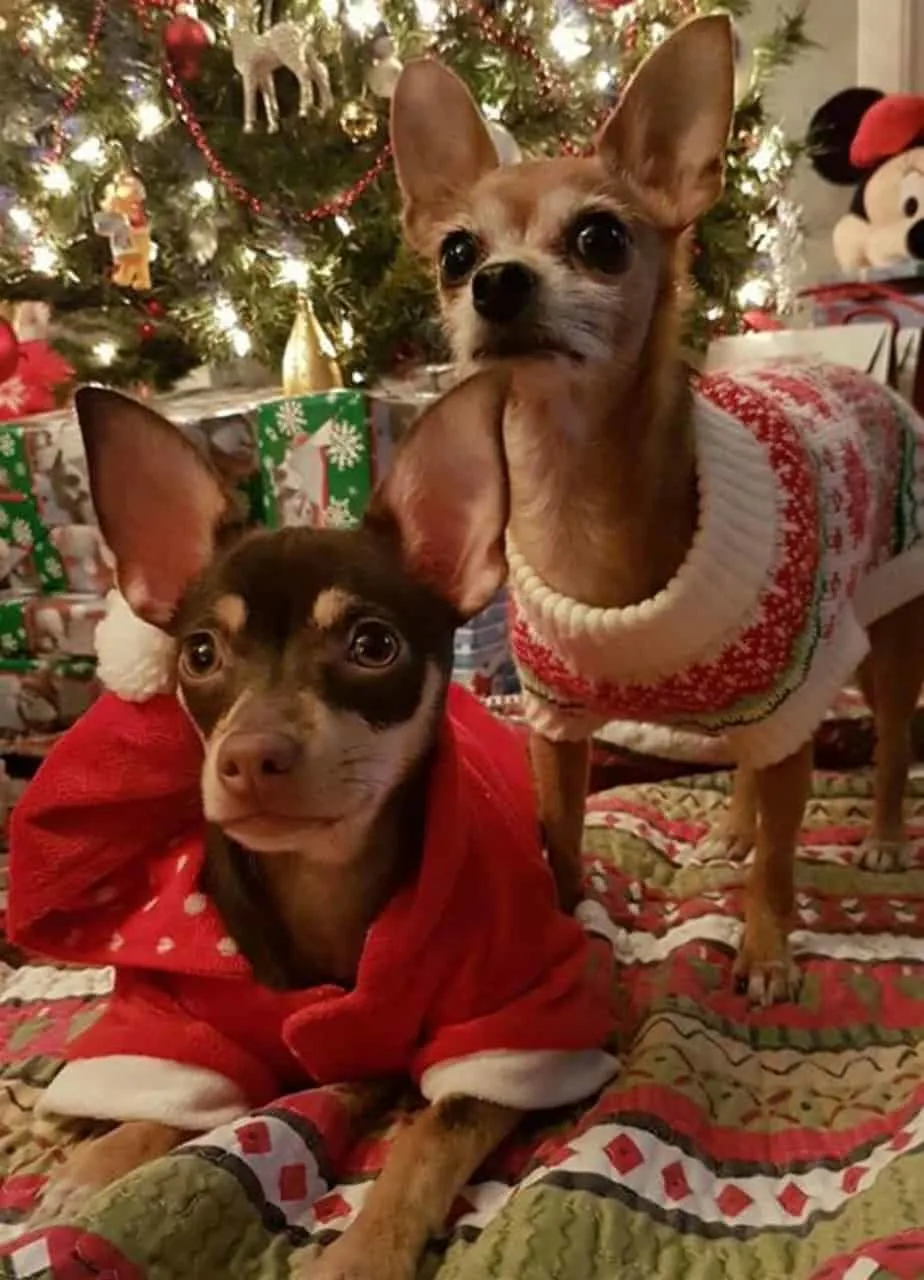 ---
This adorable lad is Sid in his Santa outfit. He belongs to Louise McGourty.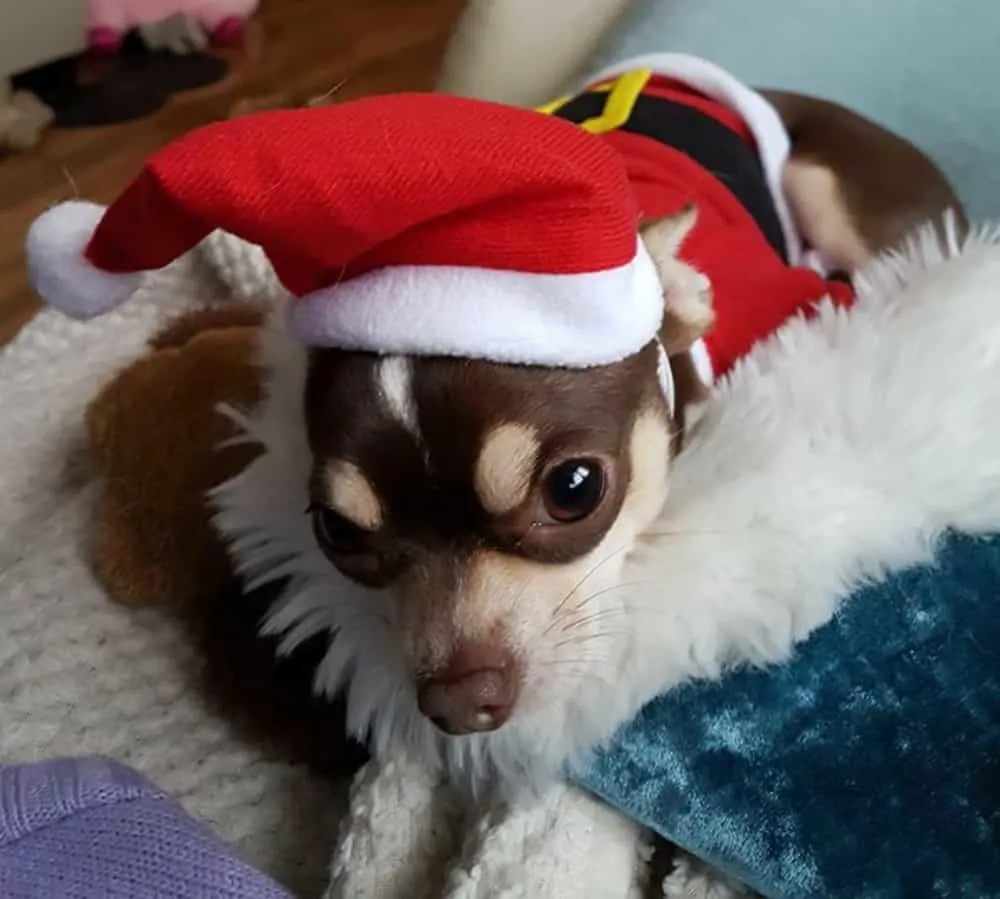 ---
This is little Opie with his favorite reindeer waiting for Santa. So cute! His mom is Melissa Williams.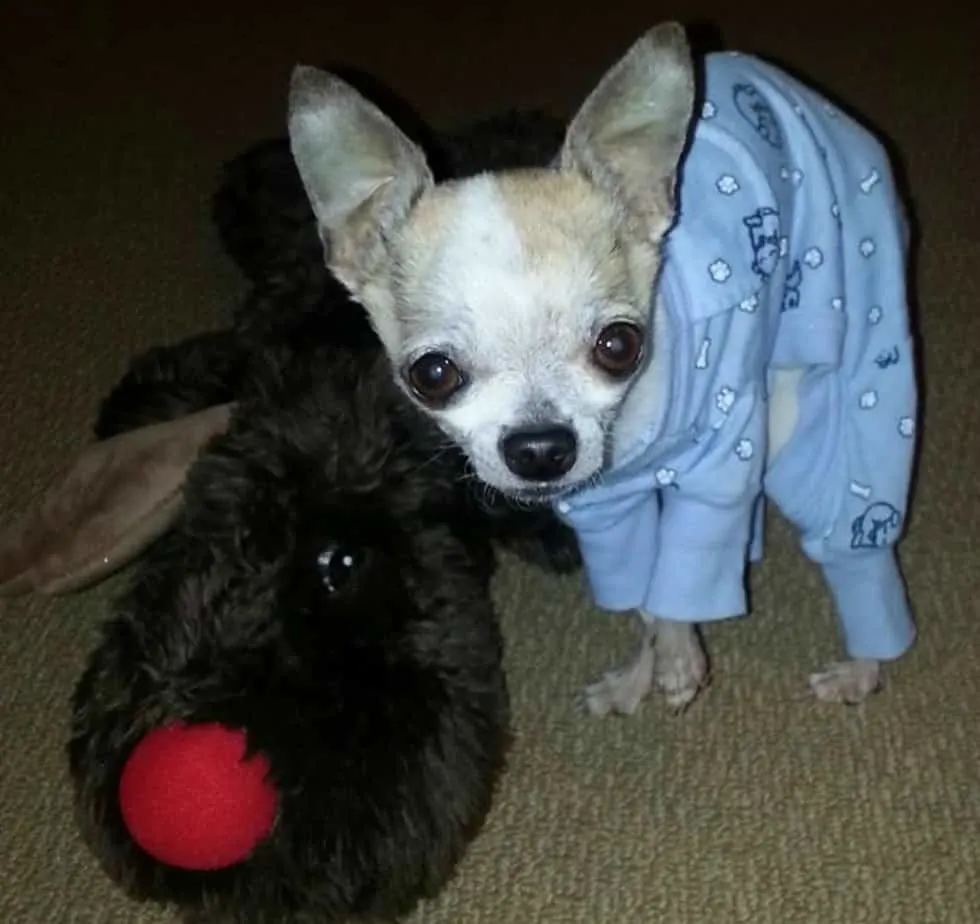 ---
This is Mario (love that little tongue sticking out) and Mya. They belong to Misty Kelley.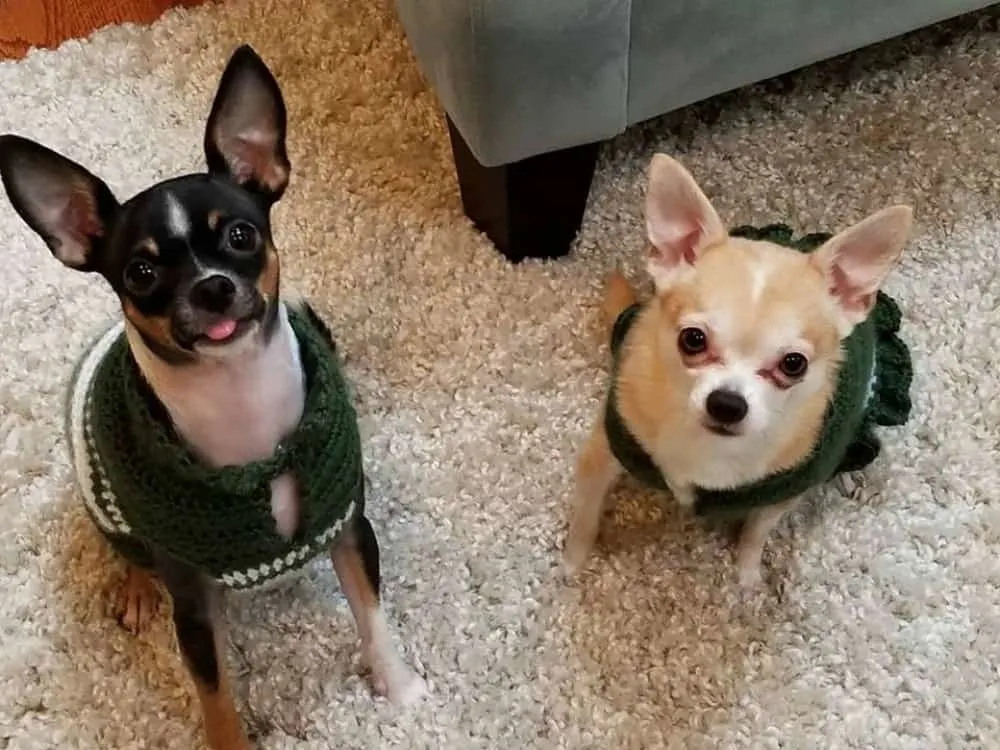 ---
This handsome little man under the Christmas tree is Morrison and he belongs to Sarah Cozzalio. Maybe he thinks he's a Christmas present?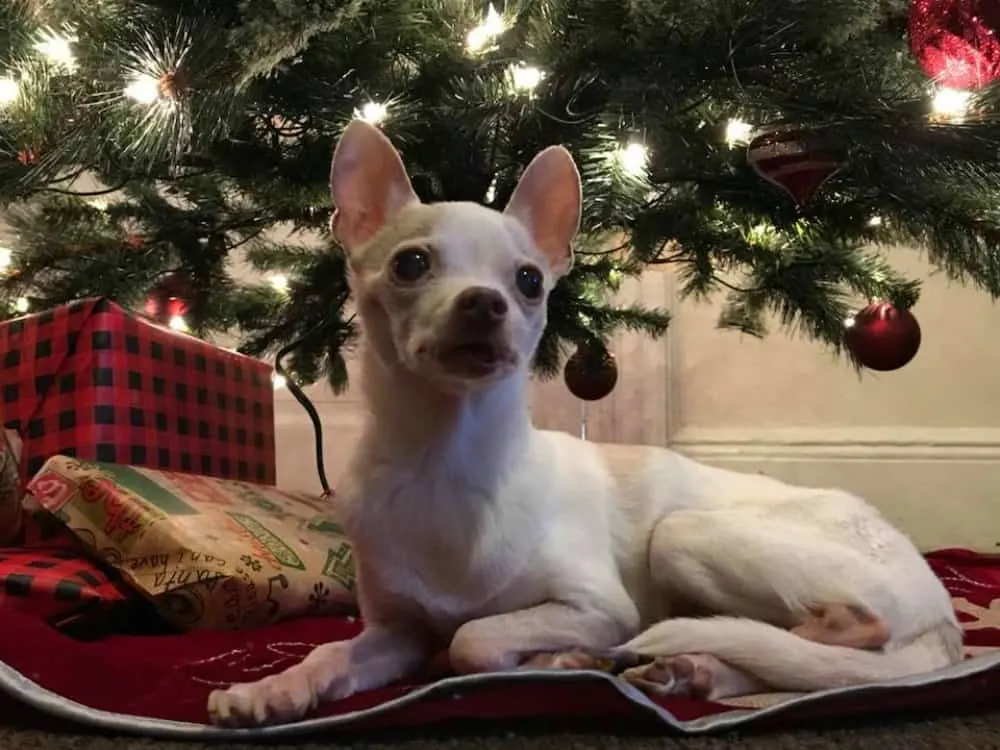 ---
I am loving this cute little reindeer who belongs to Jeannette Salas Cook.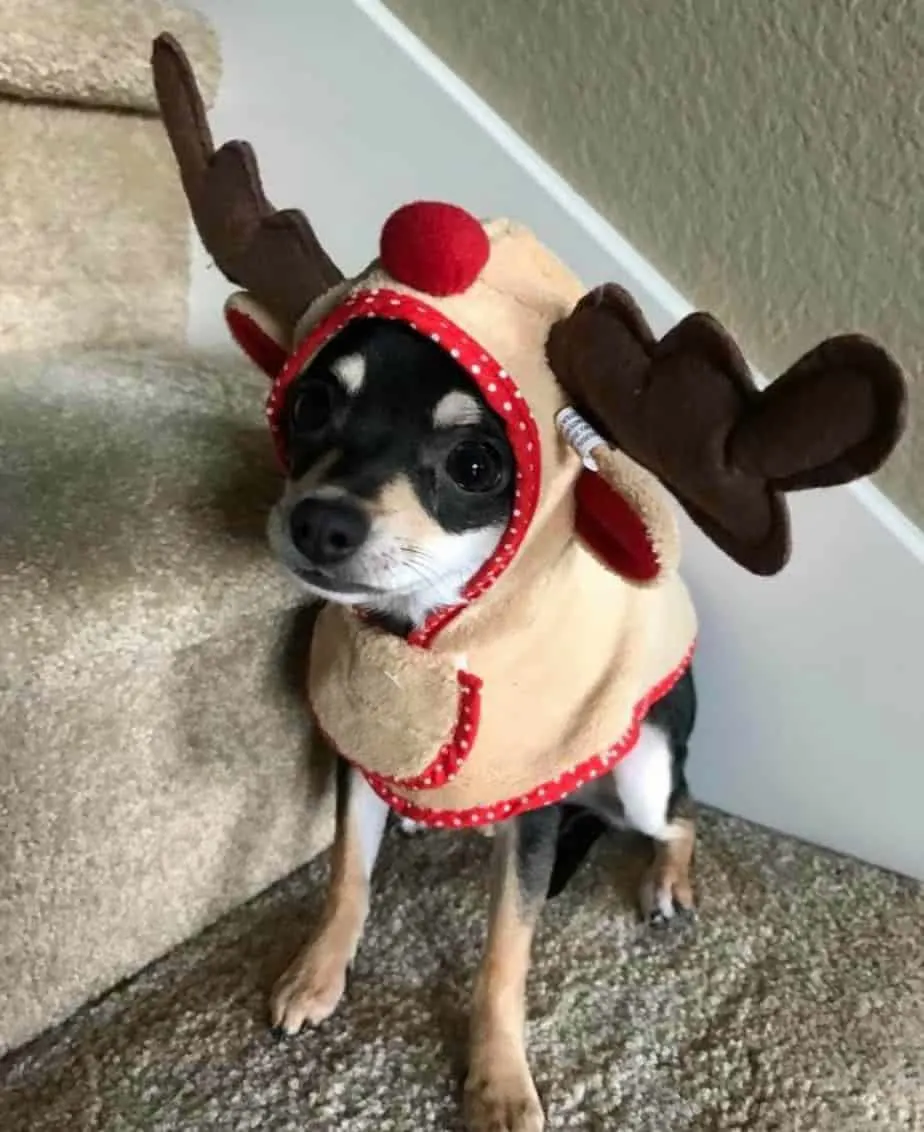 ---
This cute girl is Chiquita Maria and she belongs to Sharon Hill Kibodeaux.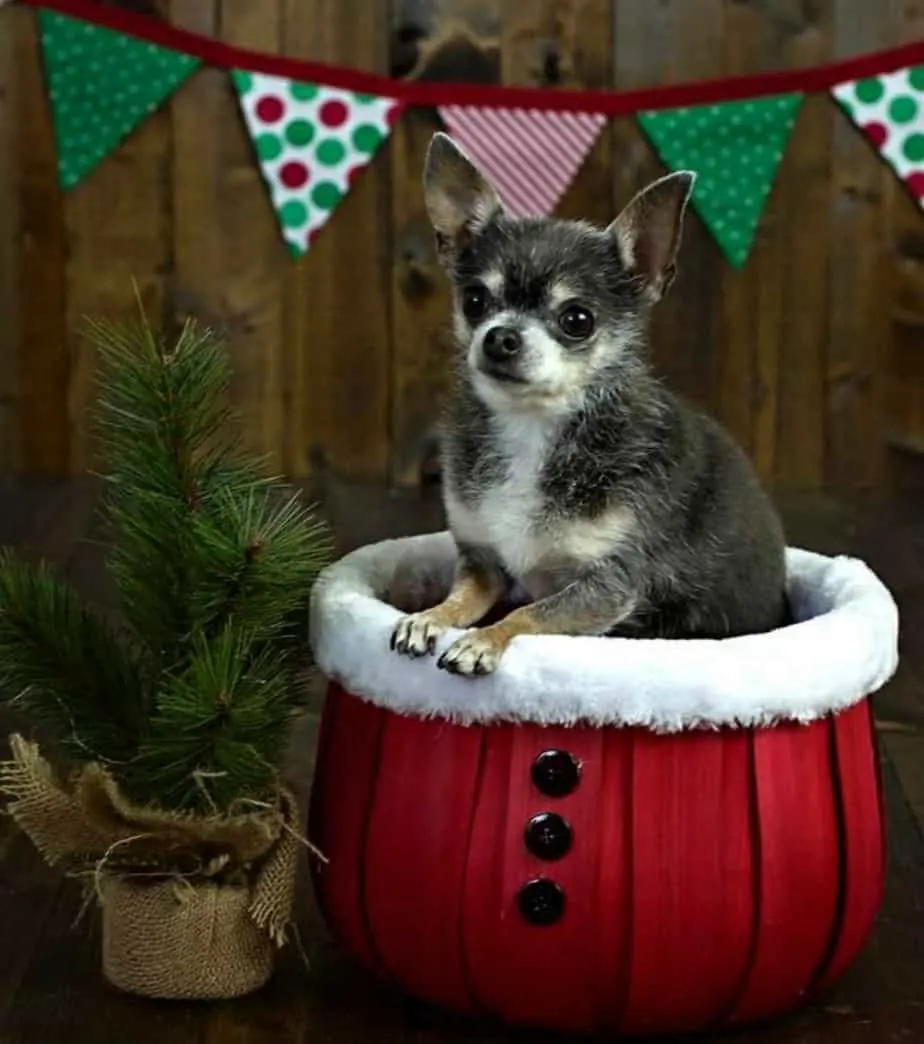 ---
Last but not least we have Bella sitting on Santa's lap. I'm sure she's telling him what a good girl she's been all year. She belongs to Vanessa Owens.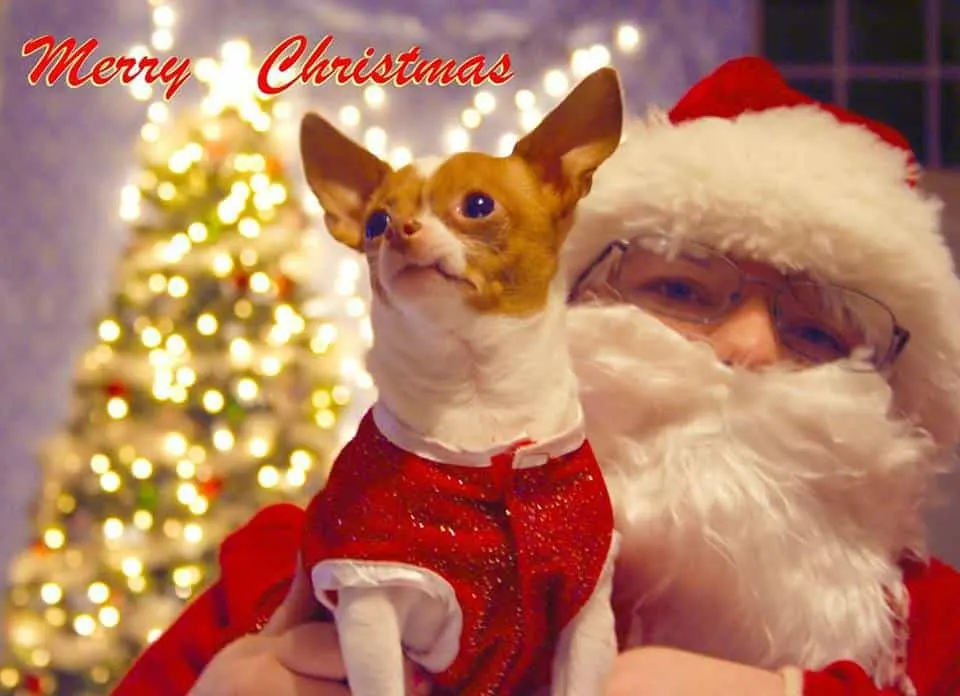 ---
So that's it for this year's gallery. Which one is your favorite?
Thanks to everyone who submitted their photo and Merry Christmas to all!