This post contains affiliate links, and I will be compensated if you make a purchase after clicking on my links. As an Amazon Associate I earn from qualifying purchases. Learn More
In my one of my favorite pet blogger's Facebook group, one of our members, Colby from Puppy In Training, has decided to do a 2020 pet blogger challenge. Of course I wanted to join.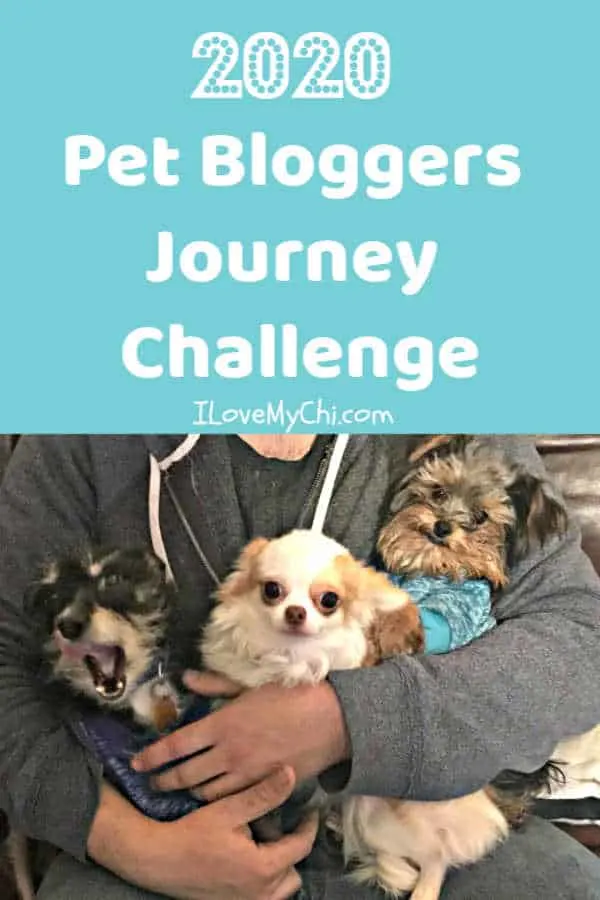 Now if you are not a blogger, you may not be the least bit interested in this post. That's fine; there are lots of other posts on this site that you may like.
If you are a blogger, or would just like to know a little bit about me, keep reading.
2019 was actually a good year for me. Personally I lost 50 pounds. I got to go on a cruise to Bermuda (somewhere I always wanted to visit) in September. I got my home completely organized and decluttered and for the most part, have kept up with it. One of my daughters and her family got to move into their dream house. My other daughter found the love of her life.
When did you begin your blog? And, for anyone stopping by for the first time, please give us a quick description of what your blog is about.
I started I Love My Chi in May 2013 but I had been blogging many years before that.
I have had a blog about my personalized ornaments when I had a craft business, I had one about online business and I had a general dog blog that I wish I had kept now.
Name one thing about your blog, or one blogging goal that you accomplished during 2019, that made you most proud.
Well this may sound shallow to say in the large scheme of things but I finally reached a full time income level with this blog alone.
It's important because I Love My Chi is what I love most working on and now that I am making a full time income with it, I can drop a few other things I was doing for income that I don't enjoy at all.
I can spend more time here with my chi peeps!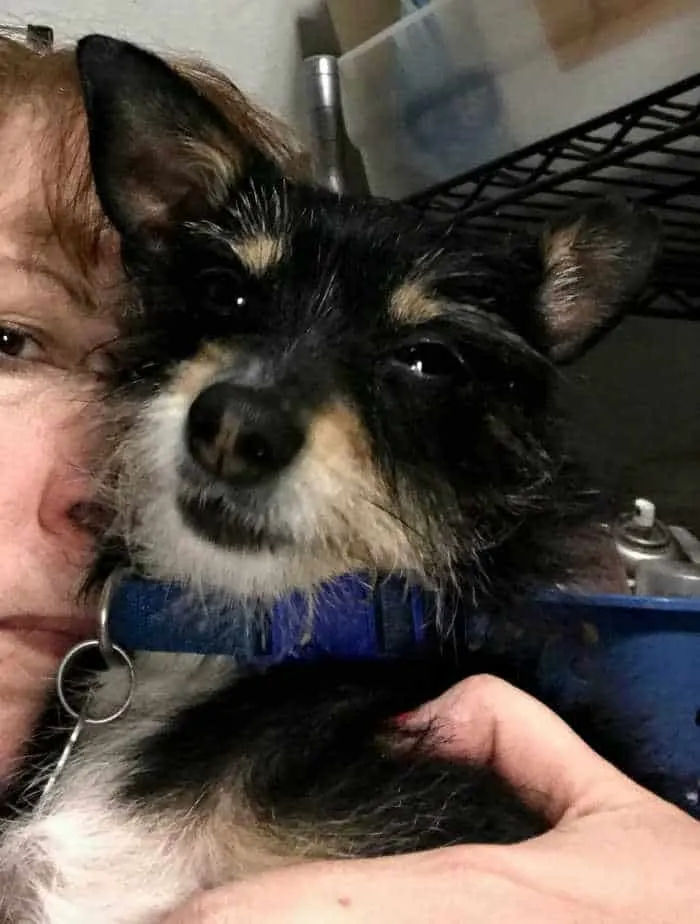 Which of your 2019 blog posts was your favorite and why?
Weird Things Chihuahuas Do. It's just a fun post and people really seem to enjoy it.
What was the biggest blogging challenge you faced in 2019, and how did you tackle it?
Finding time to do it all! I watch my 4 year old disabled grandson during the day while his parents work along with my 10 year granddaughter after school.
I also build websites for local clients and have a few small sites plus this blog. Add in the usual responsibilities of taking care of my home, my dogs and sugar gliders.
It's just hard to find time to do it all sometimes and some days I feel like I'm working from the time I wake up until the time I go to bed.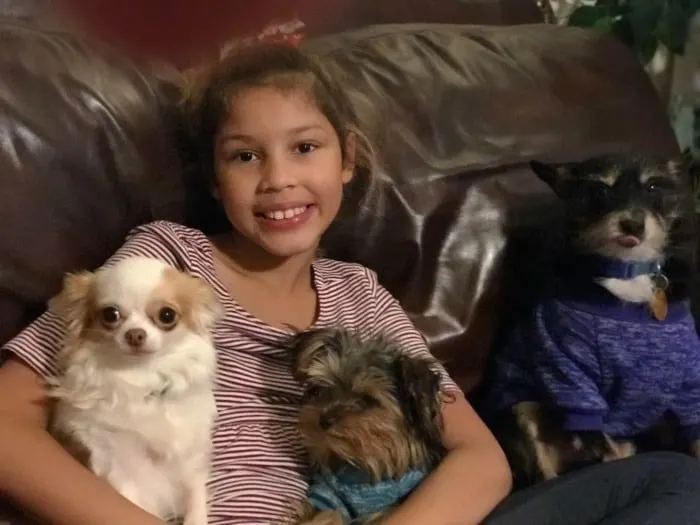 One goal that we all seem to share is we want to reach more people. What is your #1 tip for bringing more traffic to your blog?
I don't really have any good tips. Most of my traffic comes from (in order):
Facebook
Newsletter
Pinterest
Google
I would love to get more traffic from Google and will be actively working on that this year.
I guess if I had to come up with some advice, I'd say try to build a community with your readers. We are in this together to owning healthy happy pets.
Do you do sponsored posts/reviews? If so, what do you find works best and how do you determine what to charge for a blog post, social media shares, etc.? If not, is this something you'd like to do more of? What hurdle is getting in your way?
I used to do a lot more sponsored posts than I do now. I really don't like doing them and now will only consider it if the company comes to me and it's something I really love and believe in.
I no longer go out looking for sponsored posts at all.
Looking forward to 2020, if you accomplish only one thing through your blog, what do you hope it is?
I would really like to have a few digital products. It's something I have been wanting to do for awhile but just haven't come up with the right idea.
I want it to be something my audience can really get value from.
What steps are you planning to take to ensure you reach your goal?
I'm not sure yet. Maybe break it down in small steps so it doesn't seem so overwhelming.
First, I should probably ask my readers what they need and would be willing to pay for.
The blogging landscape is constantly changing. What changes in blogging do you see coming in 2020 and beyond? What plans do you have to evolve?
Video seems to be coming more and more important. I hate being on camera or speaking in front of people so I'm not sure what I plan to do about it yet.
I know though I must evolve too if I don't want to be left behind
If you could ask the pet blogging community for help with one challenge you're having with your blog, what would it be?
I don't think I really have a challenge that the pet blogging community could help me with (except I'd love some more backlinks, LOL).
But seriously, I'd love to be part of a small pet blogger mastermind.