This post contains affiliate links, and I will be compensated if you make a purchase after clicking on my links. As an Amazon Associate I earn from qualifying purchases. Learn More
Top 12 Recommended Crafts to Make for Chihuahuas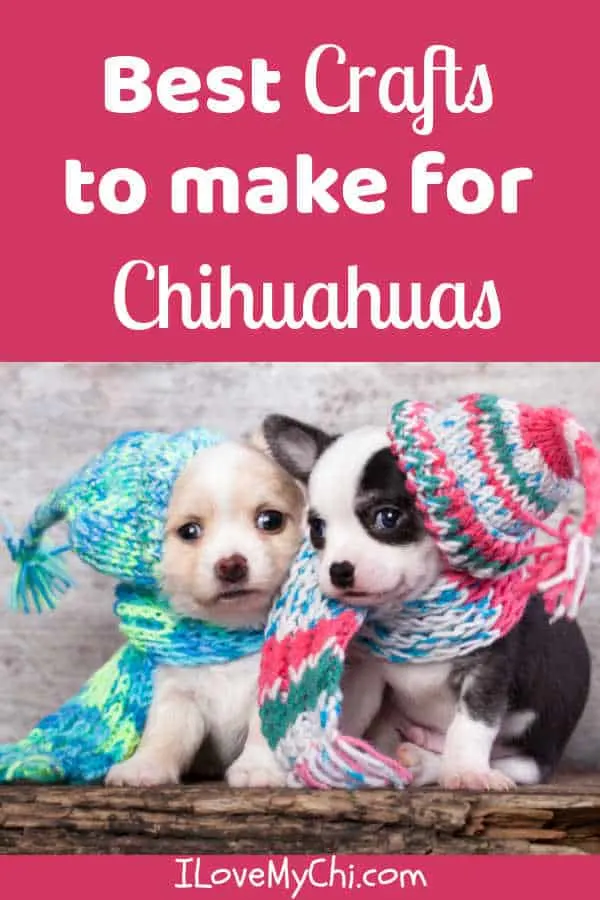 A special way to show your Chihuahua that you care about him or her, and to help Chihuahuas in need of homes to feel loved as they wait to be adopted, is to craft special things for them to enjoy.
An added bonus is their small size, it is often very inexpensive and quick to craft for these tiny dogs!
Here are my top 12 recommended Chihuahua crafts:
1. Hand Knitted Sweaters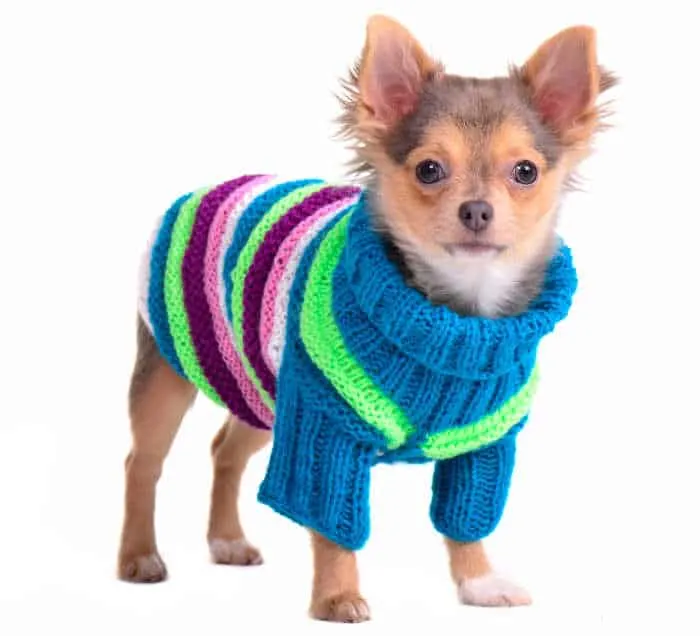 Due to the size of Chihuahuas, knitting sweaters for them in bulky weight yarn (yarn that requires size 13 needles) can be accomplished in as little as 2 hours once you get some knitting experience.
Download a simple free sweater pattern from Lion Brand Yarn here. I recommend ordering Lion Brand's wool ease thick and quick yarn to make your Chihuahua's sweater.
A great book with easy patterns for beginners, and more advanced patterns to try as you become more experienced, is Stylish Knits for Dogs.
2. Hand Knitted Blankets
Knitting a dog blanket is a quick and very fun project! As they are easy to make, and it is common to find yarn on sale, you may make multiple blankets for your Chihuahua. These blankets also are great to donate to animal shelters or rescues, and make very thoughtful gifts. Download a free pattern from knit picks here. You could also use baby blanket patterns.
To get started knitting if you have never knitted before, this is a great How to Knit video:
.
If you begin to enjoy knitting blankets you may accumulate extra yarn. Rather than throwing the yarn away, save it and knit it together into another blanket for a shelter pet; they won't mind the variety of colors.
If you are interested in donating them to animal shelters, check out this organization which encourages crafters to knit, sew, or crochet blankets for homeless pets, as they provide security to animals: Snuggles Project.
They also have a pattern library to help you get started.
3. Upcycled Sweater Bed
Up-cycle a sweater you do not want to wear anymore into a cozy bolster bed for your Chihuahua. Read a step by step how to on wikihow here.
4. Vintage Suit Case Bed
Not only is this project very cute, but it also easy to make one that is completely one of a kind! Read how to make a suit case dog bed here.
This project would be great to make as a donation to a dog rescue to auction to raise funds for dogs in need.
5. Snuffle Mat
Snuffle mats, also known as enrichment mats or activity mats, are designed to keep a dog's brain busy by providing an extra challenge to get their food.
These mats are ideal for dogs who eat too fast, as it forces them to slow down.
Read how to make a snuffle mat here, and keep in mind you may make it smaller for your Chihuahua, but a large mat might keep him or her busy longer.
6. Chalkboard Dog Bowl
This craft is great for many reasons; it is inexpensive, easy, and looks high end. It would also make a great gift.
Another pro to this craft is that it is recommended that a human food bowl is used; some dog food bowls may contain lead or other unhealthy contaminates, which means dogs eating from human bowls is often more safe than eating from dog bowls.
Read how to make a chalkboard dog bowl here.
7. Bowl Mat
Bowl mats are practical; everyone uses them. These make great gifts for friends or may be donated to rescues.
Read how to make a dog bone shaped mat here. This link also includes a fish shaped mat, if your Chihuahua enjoys eating fish, or has a feline friend who would enjoy a homemade bowl mat too.
8. Leather Name Tag
Watch how to make a personalized leather name tag here.
There are bonuses to these tags that metal tags cannot match; they will not make a jingling sound, and they do not make reflections on the floor (if you have a dog who chases reflections this is a bonus, although it can be fun to watch a dog chase reflections and shadows).
9. Cozy Tepee
Chihuahuas are infamous for their snuggles. Since they love to be cozy, making your Chihuahua a tepee to snuggle in just makes sense.
This pattern was technically designed for cats, however, since these little guys are comparable in size to cats, I am recommending it for Chihuahuas.
Once it is ready, I recommend putting it in a sunny spot so he or she can be extra warm and cozy in their tepee.
10. Braided Rope Toy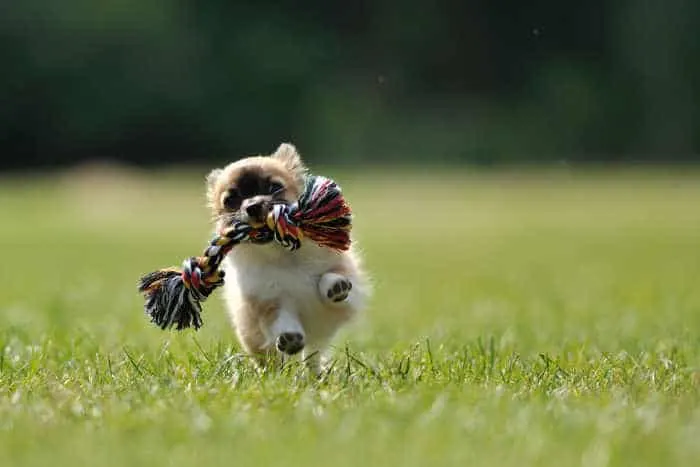 Read how to make your Chihuahua a braided rope toy here.
This project was written by children, so if you have any little dog lovers in your life, be sure to get their help with this project.
These would make great gifts or donations as well.
The Chihuahua's tiny mouth makes this project seriously inexpensive.
It would be easy to up-cycle old sweatshirts or fleece blankets into these toys. Or you could look at fabric remnants at craft stores, which are awkwardly shaped, or small amounts of fabric leftovers that are heavily discounted due to their limited uses.
11. Water Bottle Crinkle Toy
Many dogs enjoy crinkly plastic and some enjoy playing with water bottles.
This toy could easily be made from recycled materials, like a used water bottle and a sock who lost a mate, which might make your dog like it even more because it would smell like you.
Here are instructions on how to make a water bottle crinkle toy for dogs.
The one edit I would make to this pattern would be not to fill the water bottle with food; the food would get moldy inside.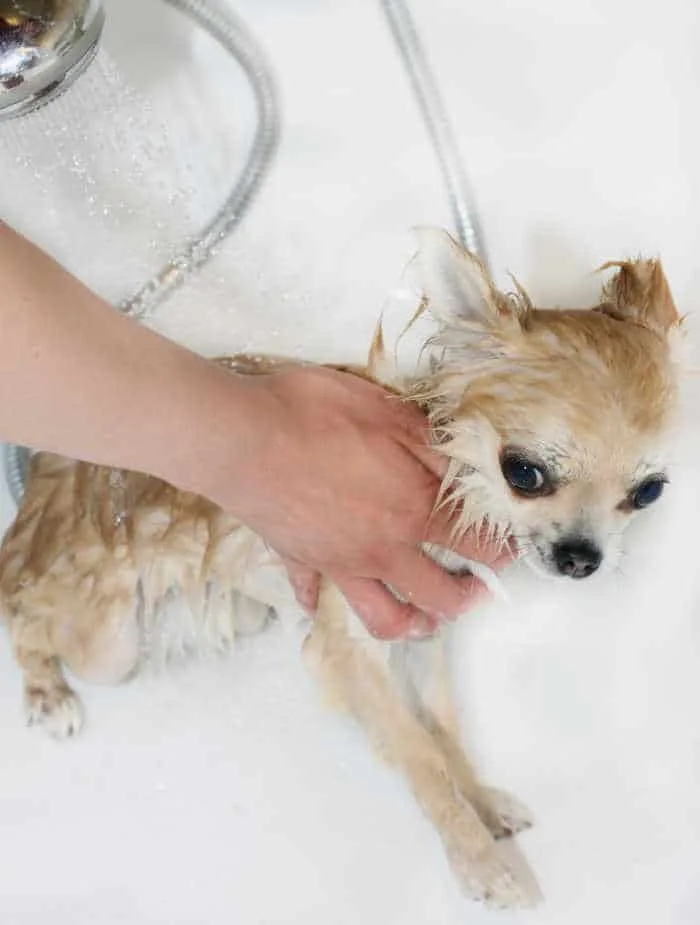 12. Homemade Dog Shampoo
If you have a Chihuahua with sensitive skin, or you just like to craft in general, making dog shampoo is a fun activity and has practical uses.
Read how the American Kennel Club recommends owners make homemade dog shampoo here.
Summary
If you enjoy making these crafts, consider making these items and donating them to your favorite local rescue to sell or auction to raise funds to help care for their adoptable dogs.
As you begin to craft regularly for your Chihuahua, you may notice that they begin to know when you are making something for them and they will want to come investigate!
Check out my article about the Best Rawhide Alternatives for Chihuahuas (And Other Dogs Too!) to keep your Chihuahua distracted while you work on their crafts.
I'd love to know about and see crafts you have made for your dog. Show us your crafty creation by leaving a photo in the comments.
Or leave a comment of any craft ideas to add to this list.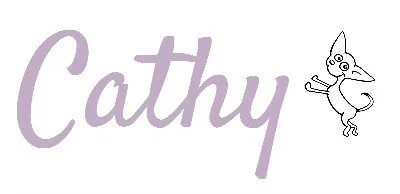 PIN FOR LATER: