This post contains affiliate links, and I will be compensated if you make a purchase after clicking on my links. As an Amazon Associate I earn from qualifying purchases. Learn More
Dogs get excited around the holidays, just like we do. Unfortunately, this may encourage them to
exhibit some less than desirable behavior.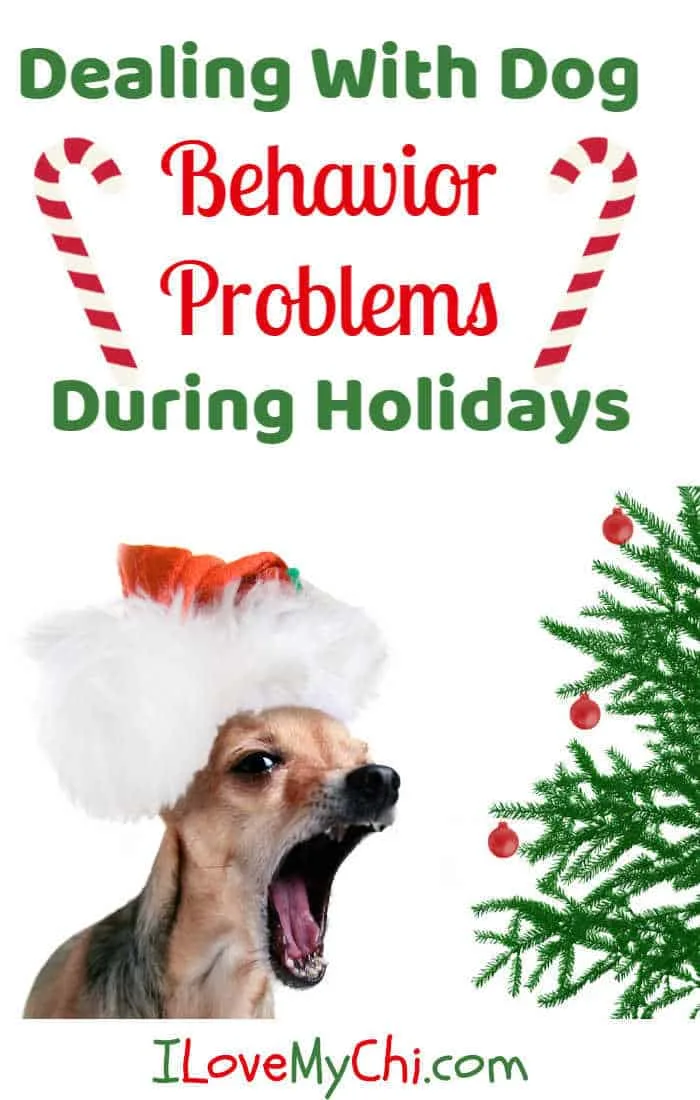 If your dog acts up with the excitement of all of the food and people, you don't want it to hurt your holiday.
Here are some tips on dealing with dog behaviorproblems this holiday.
1. Use a Fake Tree
Dogs can get very confused once they see outdoor trees indoors. It's understandably confusing for
them.
Normally, trees are outside. Since they urinate on trees outside, they may think that they
should urinate on the tree inside.
If your dog tends to do this, it might be time to switch to an artificial tree.
Since it won't smell the same, your dog likely won't feel the need to pee on it like he does on the trees outside. It can also keep things much cleaner for you.
2. Keep Excitable Dogs Away From Guests
Some dogs get overly excited around a lot of stimuli. This may cause them to get frightened or
confused. In this emotion, they may even nip at someone.
This can hurt one of your guests. In some cases, it can even cause legal issues for you.
If your dog gets over-excited, you can avoid the situation all together by keeping him in another room when guests arrive. You can either lock the door or put them into a crate.
This is a good idea for any dog who has bitten or attempted to bite someone in the past.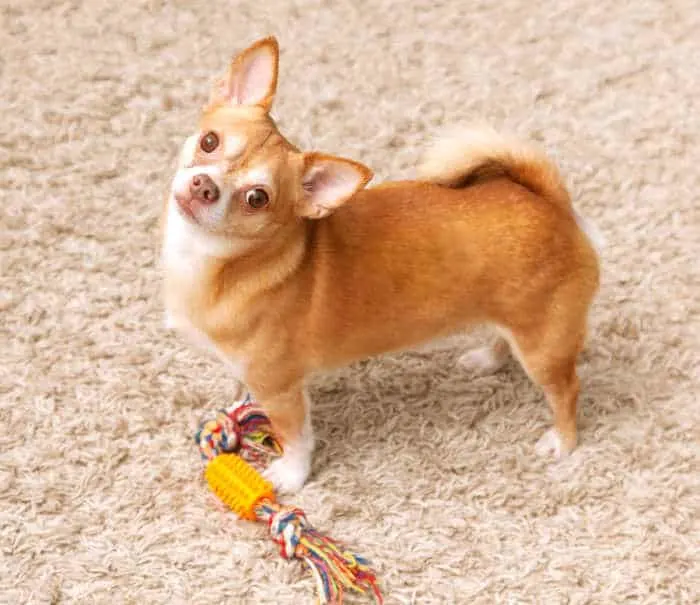 3. Give Them A Toy During Dinner
Most holiday meals smell really good. They smell good to your dog, too.
Many dogs will hide under the table and beg to see what scraps they can get from people who accidentally spill. This can frankly be rather annoying for guests.
It can also be dangerous for the dogs. Keep them entertained with a toy or even a treat to enjoy while you eat.
4. Use Television or Radio to Comfort Them When You're Gone
You may go out a little more often than usual around the holidays.
This can make your dog miss you a lot. They may even experience some separation anxiety and act out.
To make things easier on your canine friend, give him some comforts while you're gone.
Put on some music for him to enjoy while you're away. You generally want to pick something
soothing.
You should also make sure they have a favorite toy handy.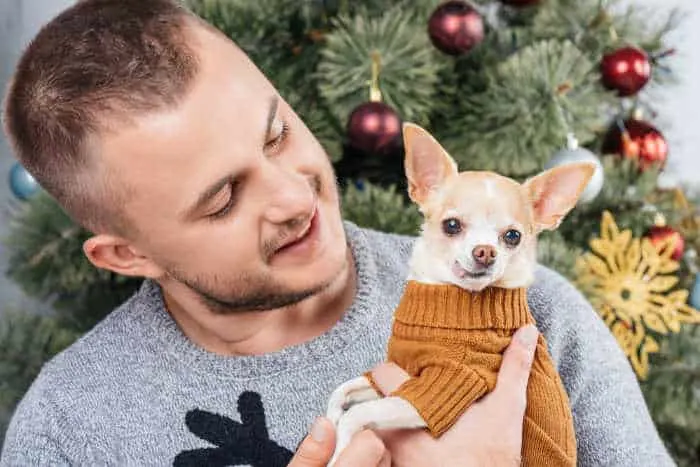 5. Keep Dog On A Leash When People Arrive
Dogs will want to greet your friends and family when they come over. They may jump up on someone who wouldn't appreciate it or accidentally scratch your guest.
Put your pup on a leash or hold them so that you can stop them from jumping on people.
After everyone arrives, you may feel comfortable taking the dog off of the leash.
6. Provide Treat Dispensing Toys
There are loads of decorations around the holidays.
While they are gorgeous to look at, they might appear tasty to your dog.
If you find your dog chewing everything in your home, give them something better to chew on.
Provide them with treat dispensing chew toys.
You should also keep them away from your favorite items to keep them from getting chewed up.
Your dog is a good boy. However, he may be a little more naughty around the holidays due to
the excitement.
Don't automatically put him on the naughty list. Instead, help him learn to do better by using these tips.
About the Author:
Olivia Harper is the co-founder of the blog Daily Dog Stuff. She is a reserved and passionate pet
parent who loves to spend time with her Sibe, who keeps her active and social. Read more of her
guides and tips by visiting the blog or following their page @dailydogstuff.