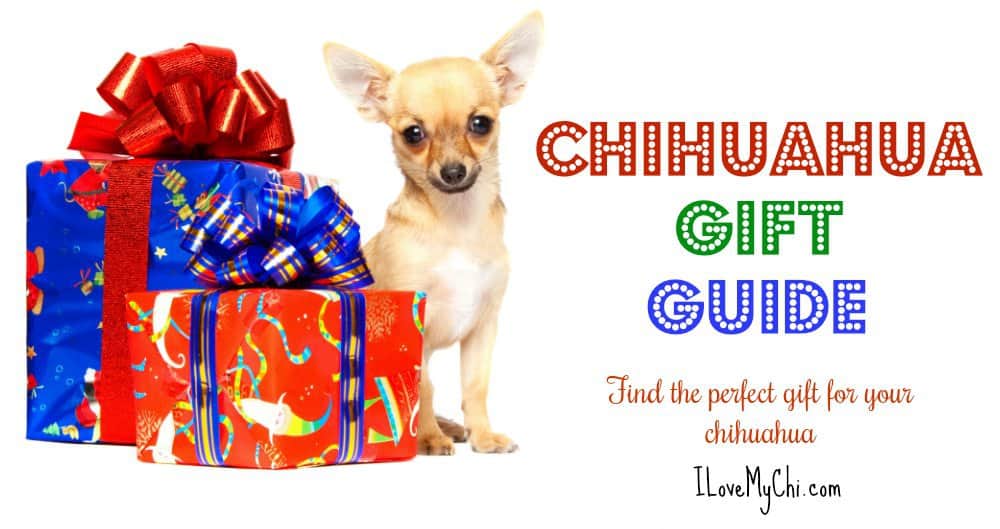 We love our little chihuahuas, don't we? Because of that, I know for myself, I love to buy my chi a present for his birthday, Christmas or just because. Friends and family may think I'm a little crazy, but that's okay. Little Lucas is worth it.
I often come across some really neat pet stuff and decided to make this gift guide to help you find the perfect gift for your fur baby.
How adorable is this cute little car bed? Not only does it come in black that you see here in the photo but you can also get it in pink, red and yellow. It has a non slip surface so it won't slide around on hard floors. I love that it's washable too. This got great reviews! Check it out here.
---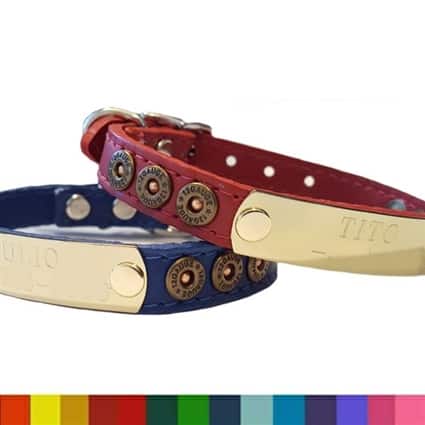 I am all for having your dog's ID on everything possible. Lucas is micro-chipped but he also wears a personalized collar. But his is not nearly as classy as this one. It comes with free personalization of your dog's name and your phone number. You can see the many color choices available and the collar is made of leather.
You can get 10% off your order if you use the coupon code ilovemychi at checkout. Check it out here.
---
If you have a teething puppy or just a dog that likes to chew these tough rope toys will do the trick. They are made from cotton, are non-toxic and made for small dogs. They also have other toy sets too with your choice of a lion, squirrel, elephant and giraffe. Check them out here.
---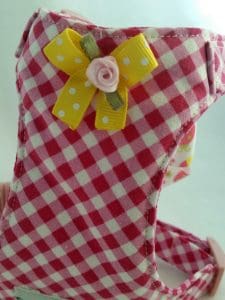 The company that makes these have loads of adorable harnesses but this sweet harness just called out to me. Makes me wish I had a girl chi to wear it. These are handcrafted but made to be very durable. And you get a choice of bows for the harness. You can get them in a multiple of sizes. Even if your dog weighs only 3 pounds, they have a size for them. Check them out here.
---

This bed is just so adorable! It comes in blue and yellow too and 3 sizes. Looks like the perfect bed for a chihuahua. Check it out here.
---

I got this puzzle toy for my grand-dog Odie, and he loves it! He's a voracious chewer and this keeps him busy for hours.  Check out the video on the Amazon page here.
---

These are great for when you are traveling or taking your dog on a hike. I like that it has a clip to clip it to a travel bag or purse. It comes in other colors too: black, blue, green, orange, pink white, and yellow.  You can get them here.
---

This is so cute. It comes in other colors too such as 2 shades of blue,  and pink, red and green. It's soft and has a self warming material which chis are sure to love. Get it here.
---

This is a favorite  for chi owners. You can get it in blue or pink and each poncho is handcrafted from Mexican blankets. I also love that a potion of the proceeds go to the  Baja Spay and Neuter Foundation.  Check it out here.
---

I love this carrying bag for your chi. You can get it in lots of colors and patterns and the price is very reasonable. Check it out here.
---

If you want to give your dog a treat, why not give them something that will not only clean their teeth but also has antioxidants in it. My dogs have had these before and love them! They are small, but I suggest you cut each stick in half to give to small chihuahuas. Get them here.
---

What a great idea. Perfect for apartment dwellers, disabled owners or if you have to leave your fur baby for awhile, this is a great alternative to pee pads. Also good if you have a chihuahua who refuses to go outside when it's raining or snowing. Check it out here.
---
That's it! If you buy any of these products, let us know how you and your dog likes them.