I Love My Chi may earn a small commission for purchases made after clicking links on this page. As an Amazon Associate I earn from qualifying purchases.  Learn More
If you, or someone you know loves the chihuahua dog breed, this gift guide will give you plenty of ideas of what to buy for them (or yourself).
Some of these gift items are from Amazon, some from Etsy and a few are my own designs on GearBubble.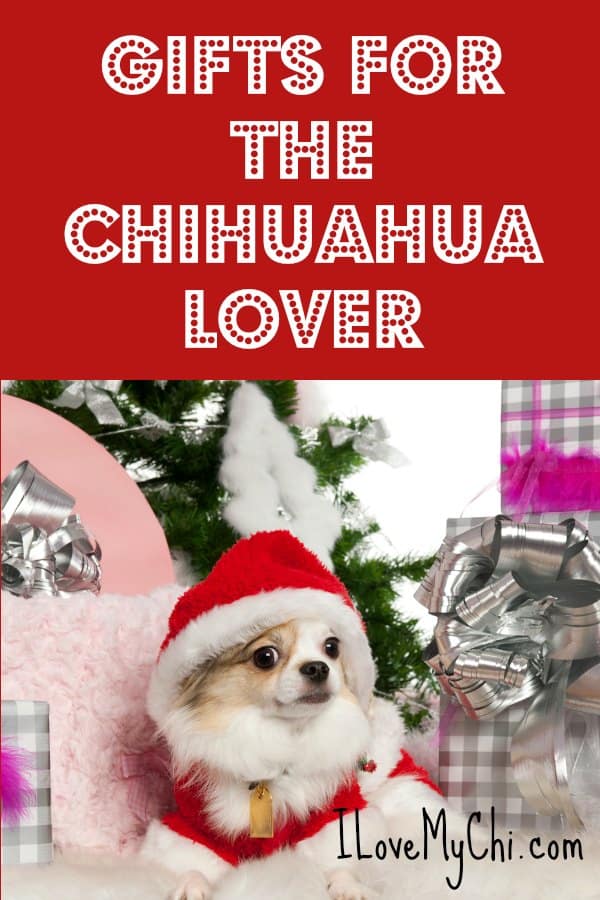 In researching for this, I found so many cute chihuahua gifts, it was really hard to pare it down.
I love getting a cute new calendar every year and this chihuahua puppy calendar is my new favorite. It will make you smile all year long.
---
For the true chihuahua lover, this comes in 3 sizes. Customers state that it is really soft. Get it here.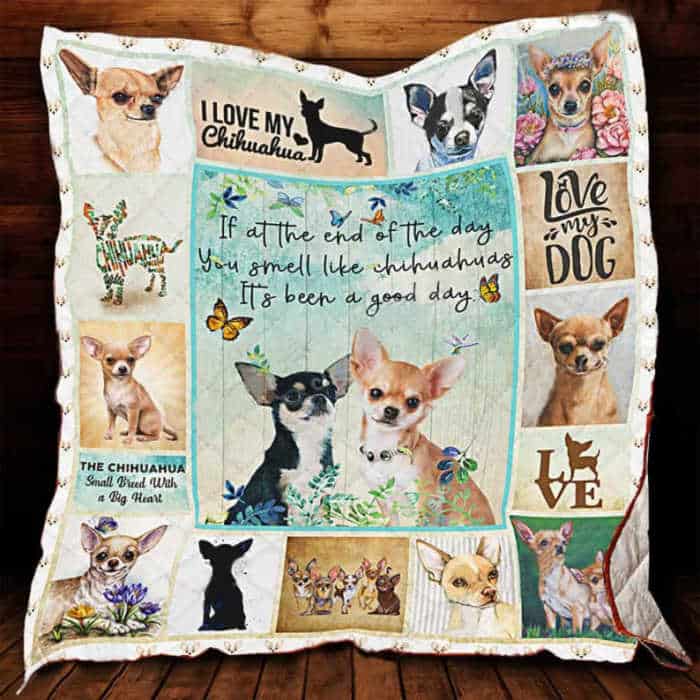 ---
What a lovely gift to someone who has an elderly or terminally ill dog. It will give the pet parent a way to remember their beloved dog and cherish them forever. You can find it here.
---
This is one of my own designs and definitely one of my favorites. It's one of my best sellers so it's a customer favorite too. You can get it in 9 different colors. Along with the sweatshirt you see below, you can also get this design on a hoodie, or a T-shirt or a tank top. Get it here.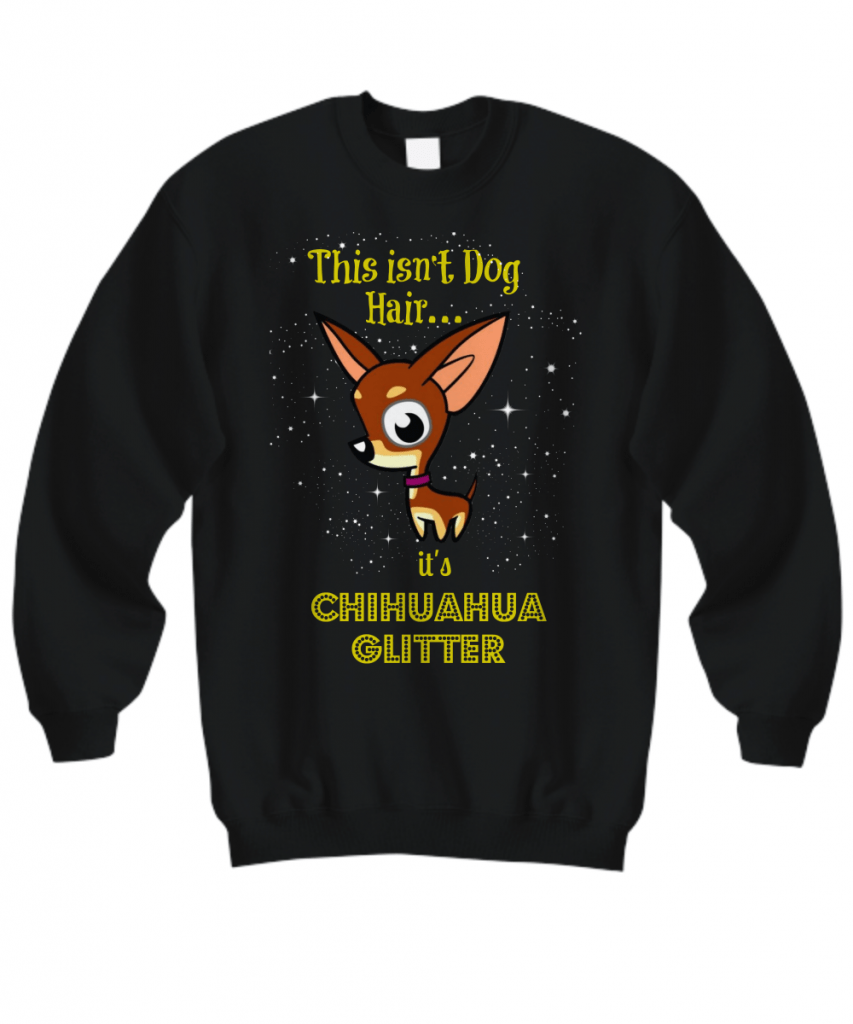 ---
What a cute necklace! It's made of sterling silver and they will engrave a name for you or initials, dates, etc. It comes on an 18 inch chain. Get it on Etsy here.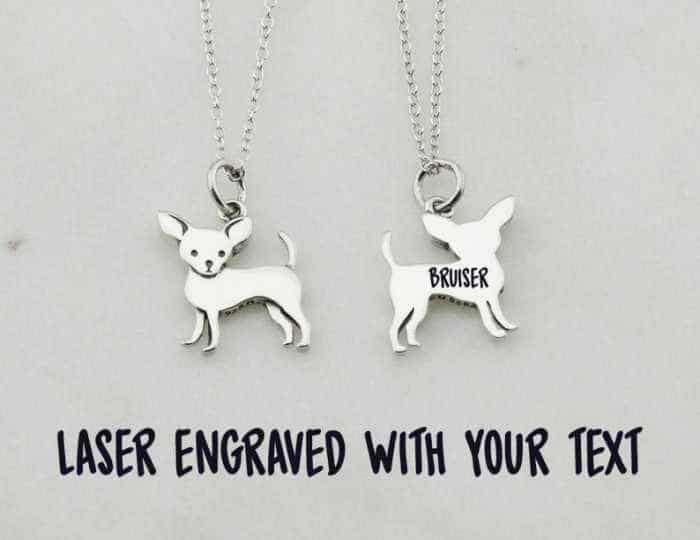 ---
This is another one of my designs. Let the dog dad in your life know he's appreciated with this coffee mug. You can also get this on a shirt so if you want to check that out, click here.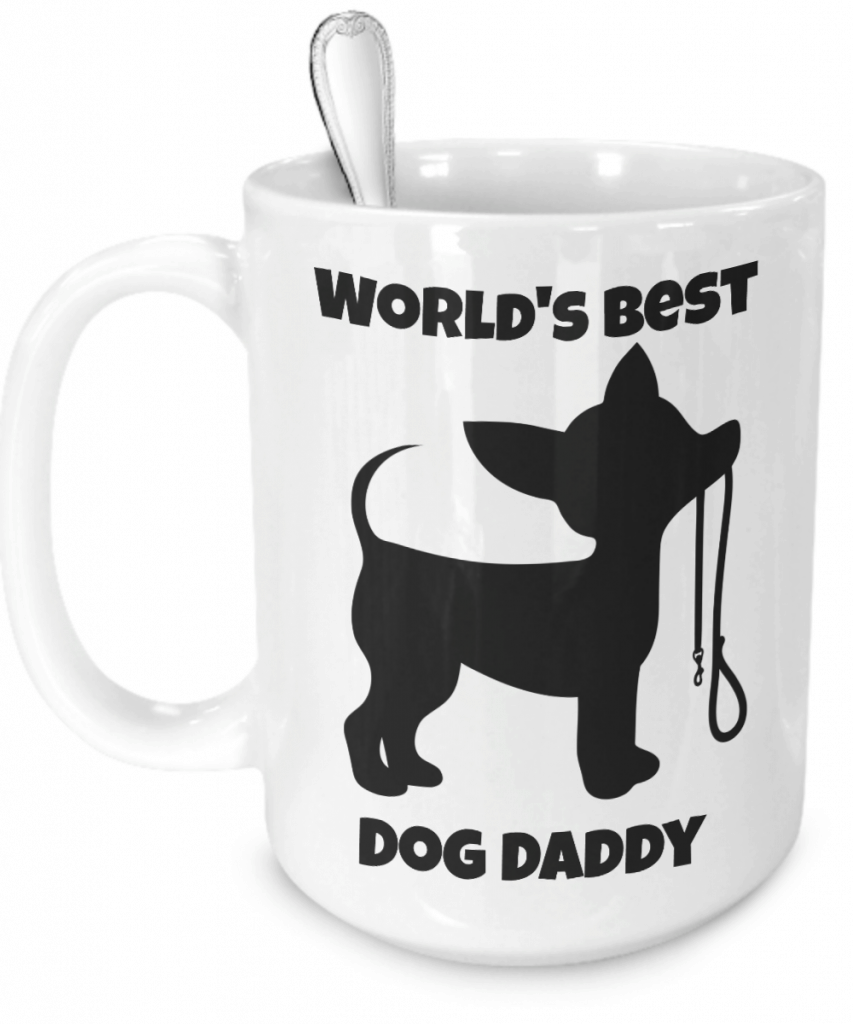 ---
This is something different. It would look awesome on a desk. It comes in 24 colors. Check it out here.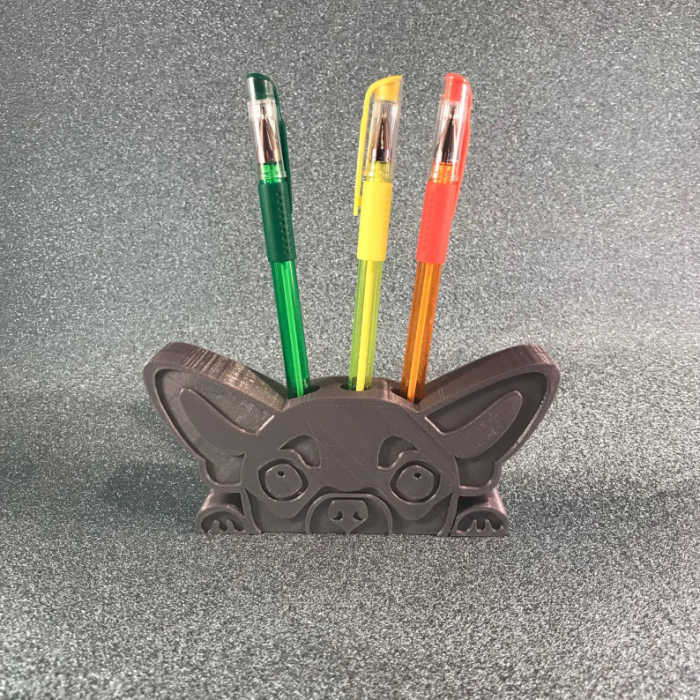 ---
I think the little chihuahua graphics on these socks are just so cute! I love these socks!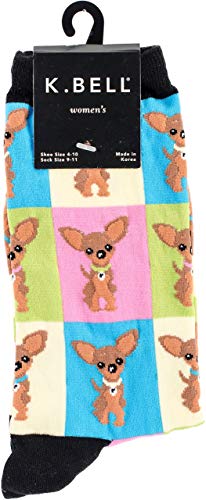 ---
What a cute chi charm bracelet! Check it out here.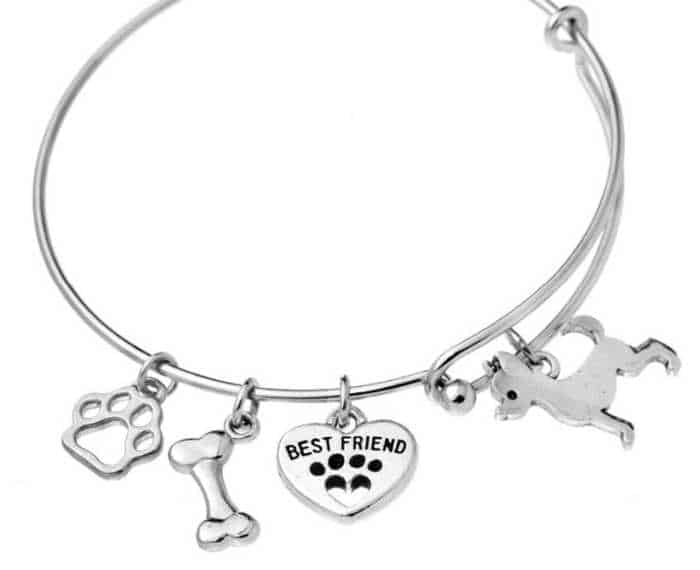 ---
If you love board games and monopoly in particular, why not try Chihuahua-opoly? Fun for the whole family,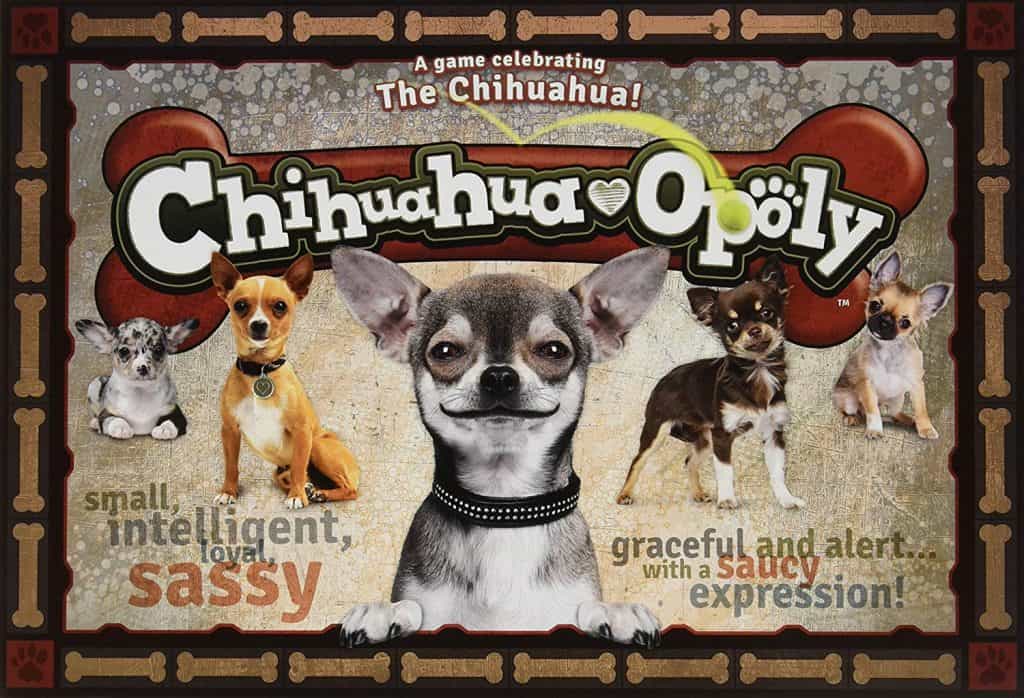 ---
I'm hoping someone will give me this for Christmas. The price is really good considering this is sterling silver and has real diamonds in it. The necklace is 18 inches long.
---
This cute tote bag comes in 2 sizes. The chihuahua faces are very interesting. They show the many moods of chihuahuas. Funny and a tad weird too.

---
These salt and pepper shakers are so cute. aren't they? They'd make a great gift.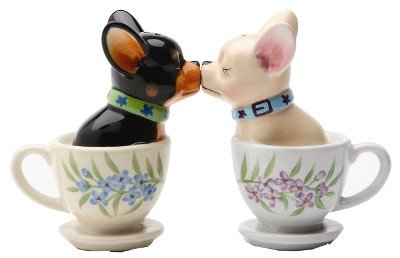 ---
How sweet is this dog bone ornament? I know technically it's for your dog, but I know my heart would melt if someone gave this to me for one of my dogs. The personalization comes free with the ornament too.
---
Aren't these paw print earrings lovely? Great for any dog lover. You can get them in rose gold (as shown), silver or gold.
---
This is a wonderful gift for someone who recently lost their beloved chihuahua.
---
If you have a child to buy for, this cute little chihuahua toy is perfect. Heck, I'd like one of these and I'm an adult. I'd bet my dogs would try to claim it as their own.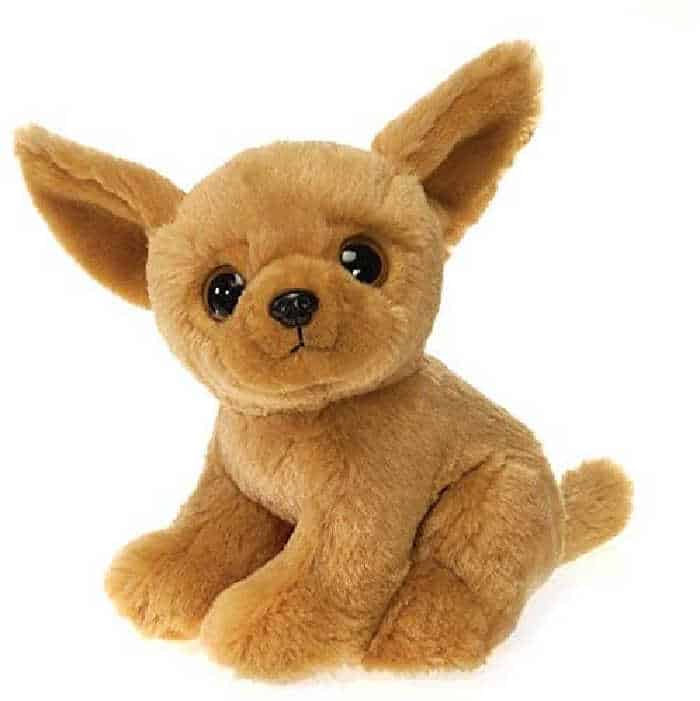 ---
What a pretty chihuahua angel ornament! This is a great way to remember special chis in your life.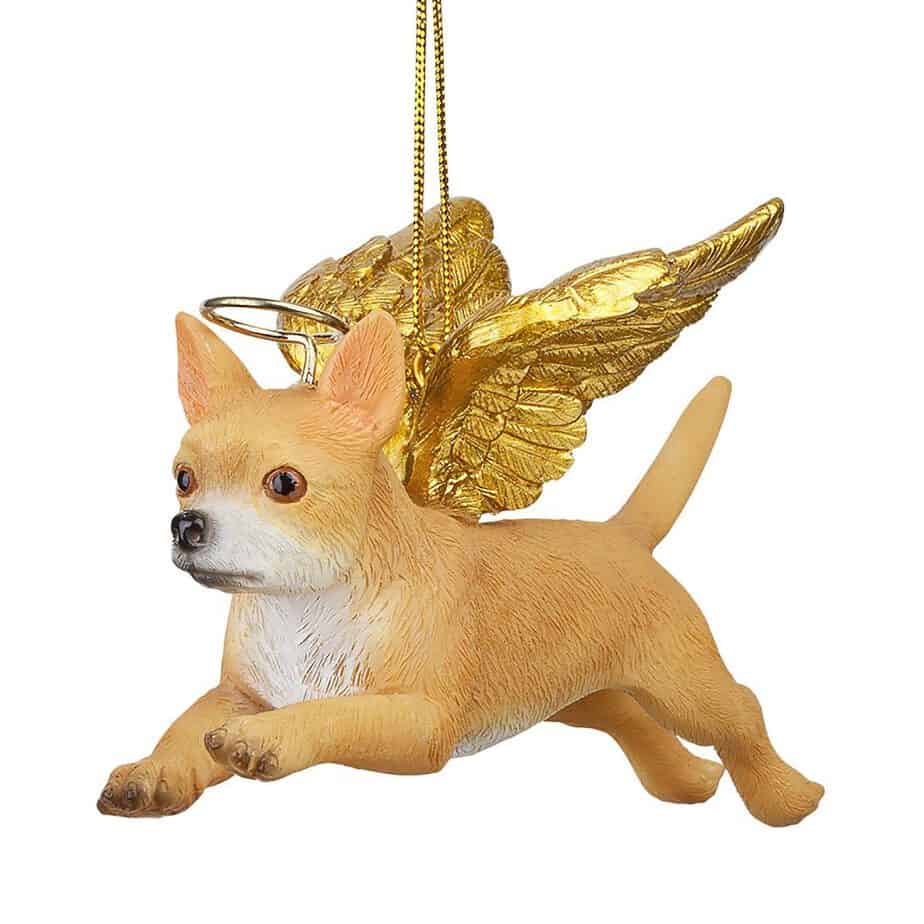 ---
That's it! As a chihuahua lover myself, I'd love any of these gifts for myself (except for the dad ones, of course).
Do you have any favorites here? Do you have any you think should be added to the list? If so leave a link to it in the comments and I'll check it out.
If you are looking for a gift for your chihuahua be sure to read: Chihuahua Gift Guide