This post contains affiliate links, and I will be compensated if you make a purchase after clicking on my links. As an Amazon Associate I earn from qualifying purchases. Learn More
Naming a Chihuahua is not always an easy task; since they can live to be 20 years old, you have to pick a name that will sound good for the next 20 years of your life. Using your Chihuahua's coat color as inspiration can be a good place to start.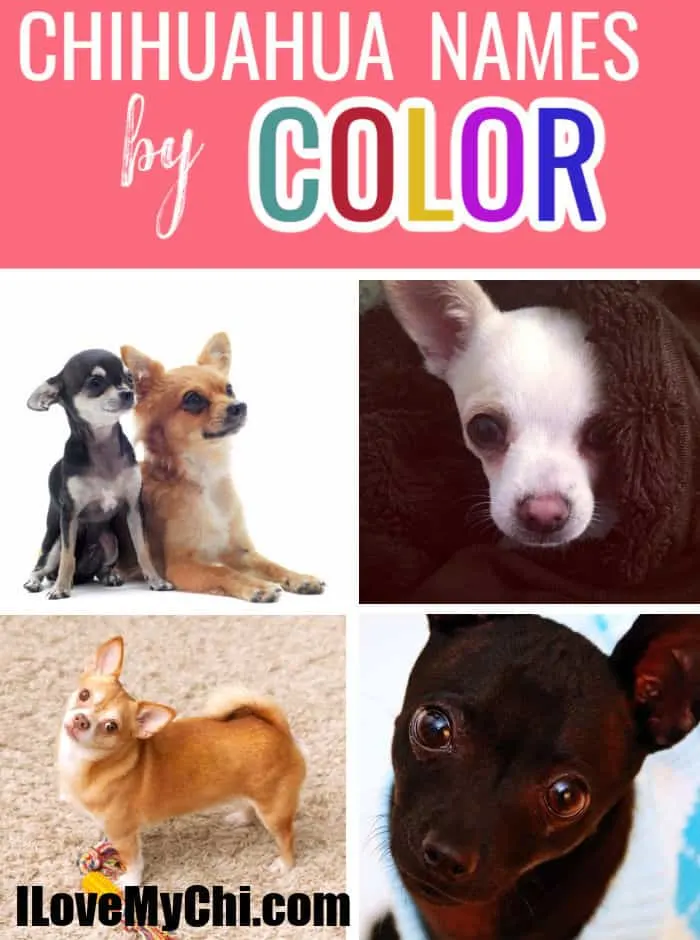 If none of these strike your fancy, check out all our chihuahua names posts!
To help inspire you, here are my favorite Chihuahua names by coat color:
Cute Fawn Chihuahua Names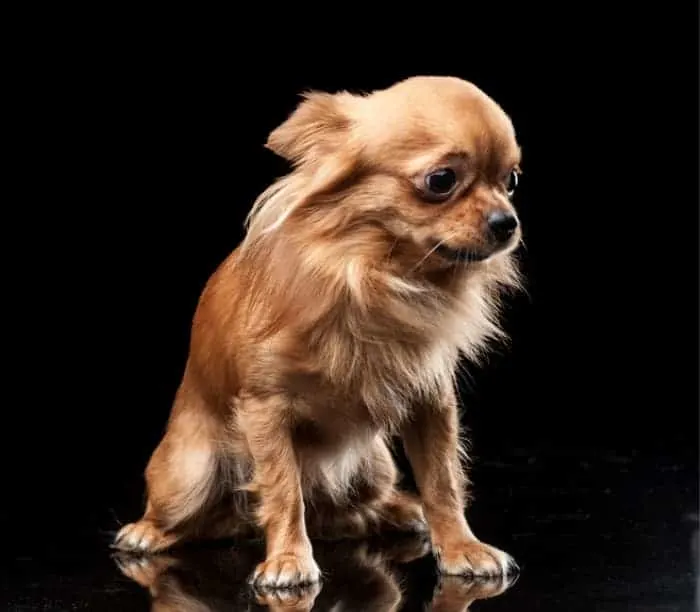 The most common coat coloration of the Chihuahua, most people think of a fawn Chihuahua automatically. There are lots of cute name ideas for this blonde coat color:
Biscotti
Biscuit
Blondie
Buffy
Butter or Butters
Canary
Cake
Caramel
Carmelo
Goldie (short for Goldilocks)
Honey
Latte
Lemon
Macaroon
Oat or Oats
Pancake
Parmesan
Peanut
Sandy
Snickerdoodle (could be shortened to Snickers or Doodle)
Sugar Cookie
Sunny
Flower (as in a sun flower)
Waffles
Cute Brown Chihuahua Names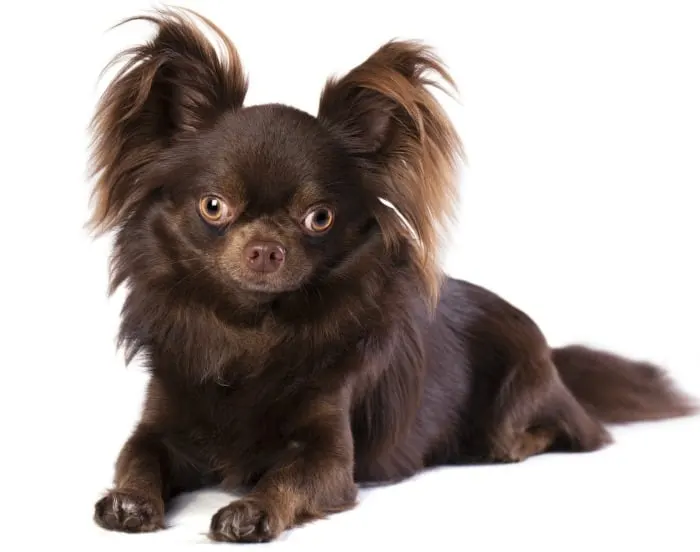 A less common Chihuahua coat color, your brown Chihuahua is already unique, and these cute names can add to his or her individuality:
Brownie
Cedar
Cocoa
Coffee
Hershee (like the Hershey candy bar)
Mocha
Grizzly (like a grizzly bear)
Kodi or Bear (like a kodiak bear)
Rolo (like the candy)
Spice
Tawny
Tea
Teddy
Truffle or Truffles
Whiskey
Cute Black Chihuahua Names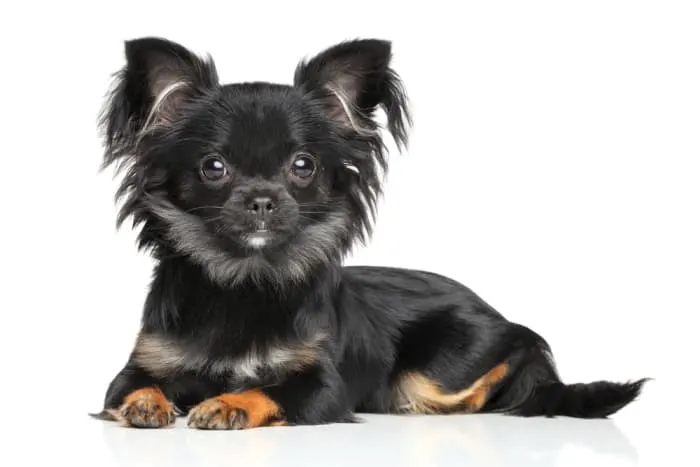 A less common coat color, black Chihuahuas are often mistaken for other breeds. Here is some name inspiration for your little black beauty:
Blackberry
Bean (as in a coffee bean or a black bean)
Cash (like Johnny Cash "the man in black")
Cole (as in coal)
Diesel
Dracula
Ebony
Jade
Jet
Licorice
Midnight
Night
Onyx
Panther
Pearl or Jack or Captain Jack (as in the Pirates of the Caribbean movies)
Pepper
Raven
Sable
Shadow
Storm, Rain, Raina or Thunder (since the sky becomes dark during a storm)
Cute White Chihuahua Names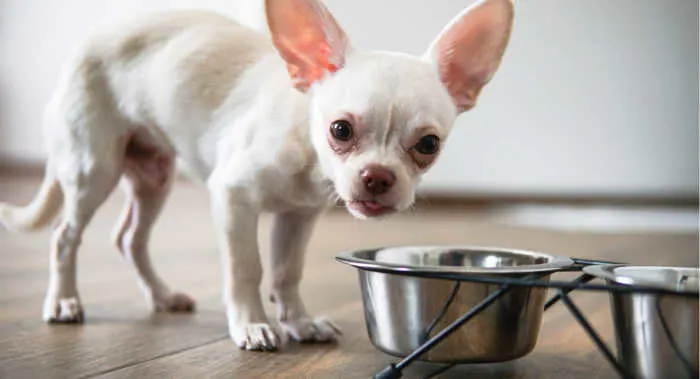 Another less frequently seen coat coloration, there is no shortage of name ideas for Chihuahuas with white coats:
Blizzard
Cloud
Cotton
Diamond
Daisy
Dove
Frost
Ghost
Ivory
Lacey
Opal
Pearl
Snow
Snowflake
Squall (like a snow storm)
Sugar
Splenda or Splendora
Bear (like a polar bear. Or, look up polar bears in zoos and name your White Chihuahua after a polar bear in a zoo)
Cute Blue Chihuahua Names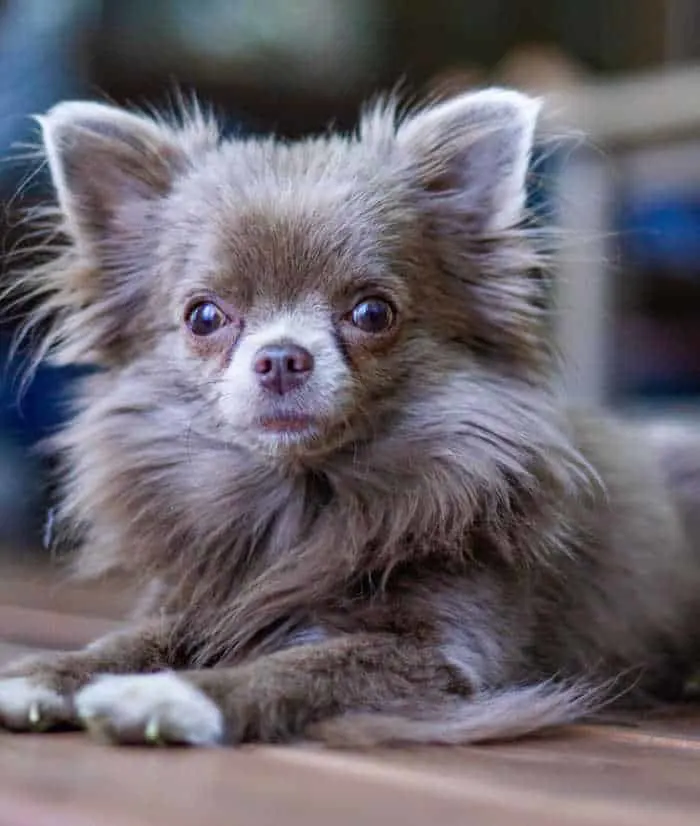 Find inspiration to name your silvery blue Chihuahua from the beautiful silver blue hues of nature:
Aquamarine
Belle (as in blue bell flowers or bellflowers)
Blue
Blueberry
Crystal
Delphi (as in the delphinium wildflower)
Heather
Hydrangea
Hyacinth
Iris
Lavender
Ocean or Oceanna
Orchid
Poppy (as in the Himalayan Blue Poppy)
Sage
Sapphire
Star or Starlight
Silver
Slate
Topaz
Cute Red Chihuahua Names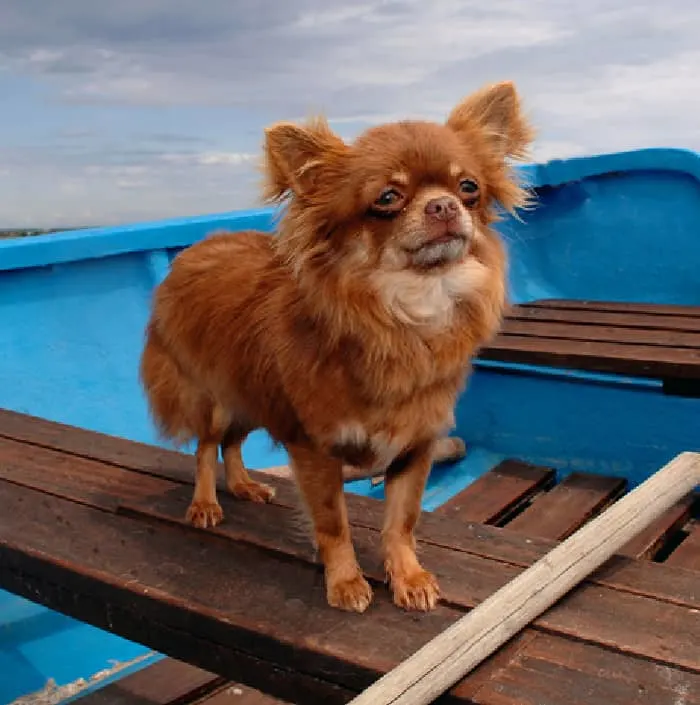 Some Chihuahuas have coats with a reddish hue like a fox. Use their foxy cherry hue to be inspired. Here are some red Chihuahua names:
Apple
Autumn
Berry
Cherry
Coral
Cranberry
Fox or Foxy
Garnet
Ginger
Lady Bug
Merlot
Peach or Peaches or Princess Peach
Penny
Red
Rose or Rosie
Ruby
Scarlet
Strawberry
Brindle Chihuahua Names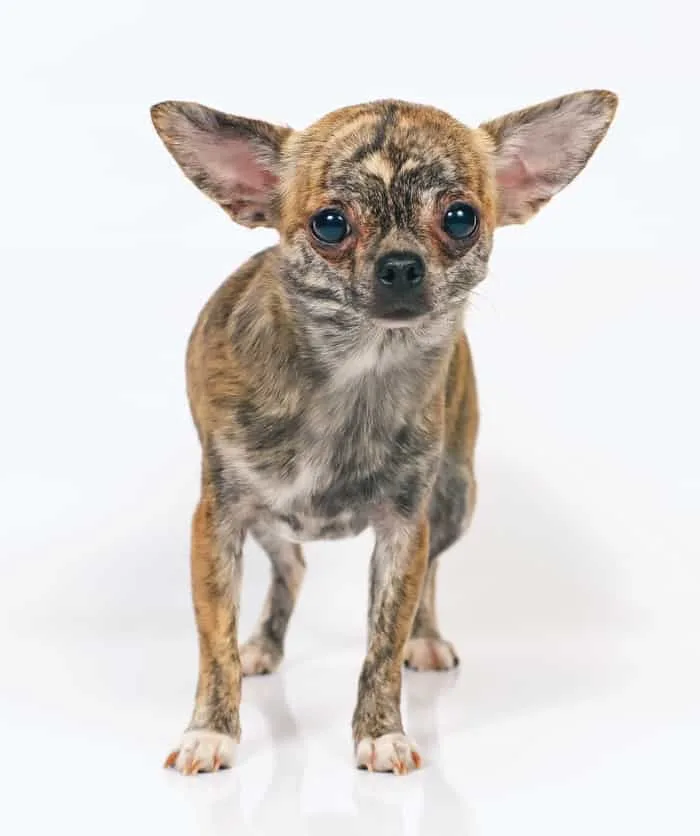 If your Chihuahua has a brindle coat, here are same names inspired by that delicious cinnamon swirl pattern:
Amber
Brew, Coffee, Latte or Mocha (as in coffee, which swirls in a brindle pattern when cream is poured in)
Chestnut
Cinnamon
Copper
Lily (as in the tiger lily)
Maple
Nutmeg
Oak
Pecan
Rajah (the tiger from Aladdin)
Recess (because brindle coat coloring comes from a recessive gene)
Shere Khan (the tiger from the Jungle Book)
Sienna
Sepia
Tanner
Teak
Tiger or Tigeress (or, look up tigers in zoos and name your Brindle Chihuahua after a tiger in a zoo)
Tortie (as in the tortoise shell pattern)
Vitaly (the tiger from Madagascar)
Multi-colored Chihuahua Names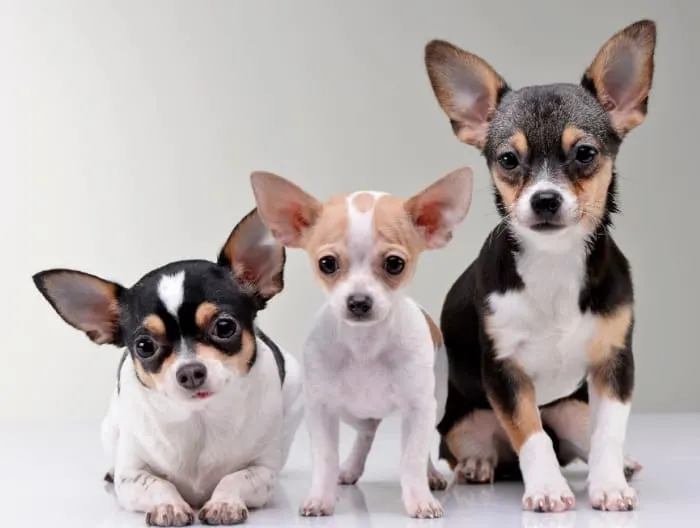 If your Chihuahua is sporting a coat of many colors, look at the shapes made by the different colors for inspiration. For example:
One of my readers saw a pony shape in her blue merle Chihuahua's coat so she named him Stallion.
Another reader saw clean lines and shapes that resembled a puzzle piece, so she named her Chihuahua Puzzle.
A Chihuahua that was rescued was named Panda by her rescuers because of her coat and facial markings resembling a panda bear.
If your Chihuahua has many different colors in his or her coat, maybe the name Picasso could be appropriate, as they may look as though they were painted.
One of our readers Marguerite said in the comments she would like to call her chi Sundae because of her coloring, which is caramel, vanilla with a chocolate nose.
Closing Considerations
Naming your Chihuahua by their coat color offers many good potential name options. If you found several names that you liked, trying writing out a name to see how it looks on paper. Try calling it out around the house, and see what your Chihuahua responds to.
What is your Chihuahua's name? Was it inspired by their coat color? Share in the comments below to help other readers in their quest to name their Chihuahua.