Fortunately, there are experts who have kept statistics on the vet office visits that occur throughout the year so that pet owners can become more aware of the problems that can occur inside and outside a home. Here are some of the things that can harm or poison a dog during the Easter season.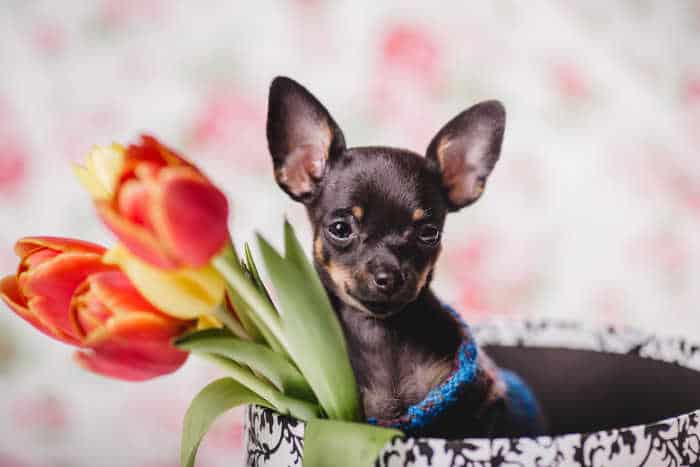 Plant Bulbs
The spring season is the time for planting beautiful flowers, including the types that grow from bulbs. Unfortunately, many flower bulbs are toxic for pets. A pet can choke on a flower bulb, but the animal can also have a severe reaction to them.
Some of the reactions can include vomiting or diarrhea, and a dog needs immediate medical attention from a veterinarian. There are numerous types of flower bulbs that pet owners must keep away from an animal, including:
• Daffodils
• Tulips
• Lilies
• Hyacinth
• Gladiolus
• Crocus
• Hyacinth
• Amaryllis
Remember that pets can dig in the gardens outside your home or in a neighborhood in addition to digging into a flowerpot that is on a table or a windowsill.
Eggs
Real eggs are a popular decorative item during the Easter season, but if an animal consumes raw eggs, then it can cause several health issues.
Raw eggs can contain bacteria that will make a pet sick, but also, the raw egg white changes the animal's digestive chemistry, leading to a deficiency of biotin.
A biotin deficiency leads to skin problems such as excessive shedding of fur along with a chronic itchy sensation that makes an animal feel miserable.