This post contains affiliate links, and I will be compensated if you make a purchase after clicking on my links. As an Amazon Associate I earn from qualifying purchases. Learn More
Per FTC regulations, I am informing my readers that although I was not compensated for this review, I did receive a free product to try. All opinions are my own.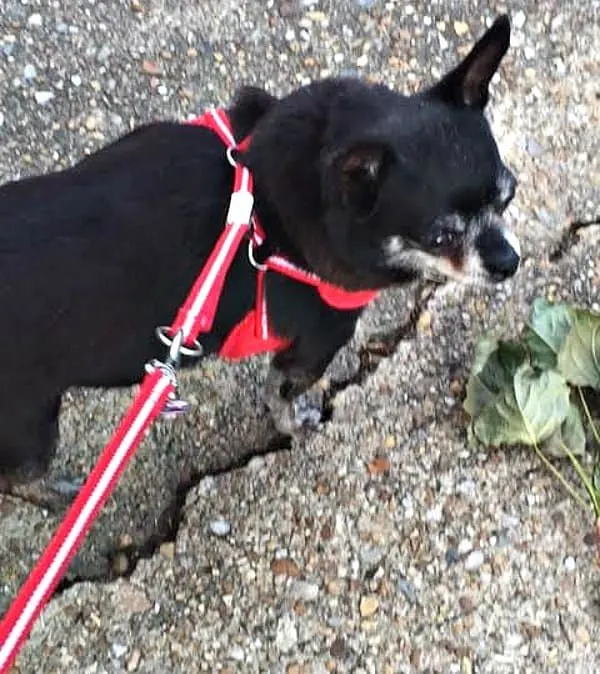 A few weeks ago I was contacted by Hope from the Golly Gear company. Hope said:
My sister and I started the store (both bricks-and-mortar and online) several years ago to specialize in "fun, affordable, and practical products especially for small dogs." As life-long small-dog people, we know how difficult it can be to find appropriately-sized products for our dogs; from harnesses, to toys, to treats, to leashes and collars.
I love supporting small businesses, so I checked out the site and liked what I saw. For one thing they developed a "DIY Harness Selector" online: http://www.gollygear.com/ProductCart/pc/DIY-Harness-Picker-d17.htm to help people find the right harness for their dogs.
They also have a "shop by breed" section. Here is the one for Chihuahuas: http://www.gollygear.com/ProductCart/pc/Chihuahuas-d52.htm
They also have a form you can fill out and they will give you recommendations here: http://www.gollygear.com/productcart/pc/harness_form.asp
I used that form to help me pick out a new leash and harness for Kilo. Kilo has gained way to much weight in the past year. We changed some things with her eating and she has lost a pound but still needs to lose 3 more pounds.
I realized she wasn't getting enough exercise (neither was I). Since we have a doggy door and a large fenced-in yard, I rarely take my dogs for a walk. However my son takes our 2 big dogs for a walk every night so I decided to join him with Kilo to try out her new harness and leash.
When we got the box from Golly Gear, I was charmed by the cute paw print tissue paper and the tiny bag of treats for Kilo.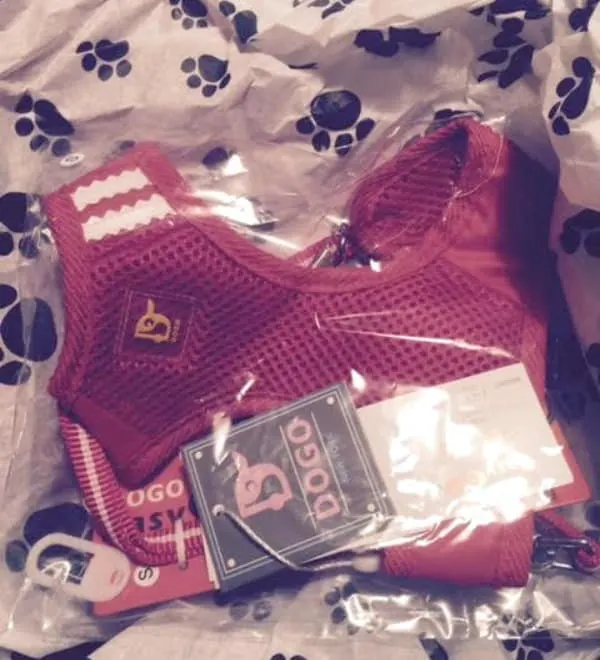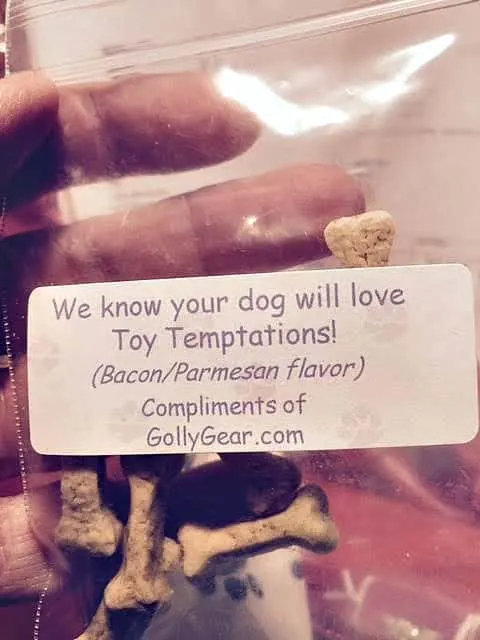 I wasn't exactly sure how to put the harness on but it was simple enough to do. they even have a quick video (only 44 seconds) to show you how easy it is and here it is below if you want to check it out:

The harness seems like it was well made and looks high quality. Kilo didn't like it when we first put it on but then she has never worn one like that before. My son had tried to take her for walks in the past, and we used a leash like harness that Kilo hated. She would refuse to walk and just sit on the sidewalk until picked up. I think she was remembering that and growled when we put the new harness on her. However she actually walked and went the whole half a mile around our neighborhood and even kept up with the big dogs.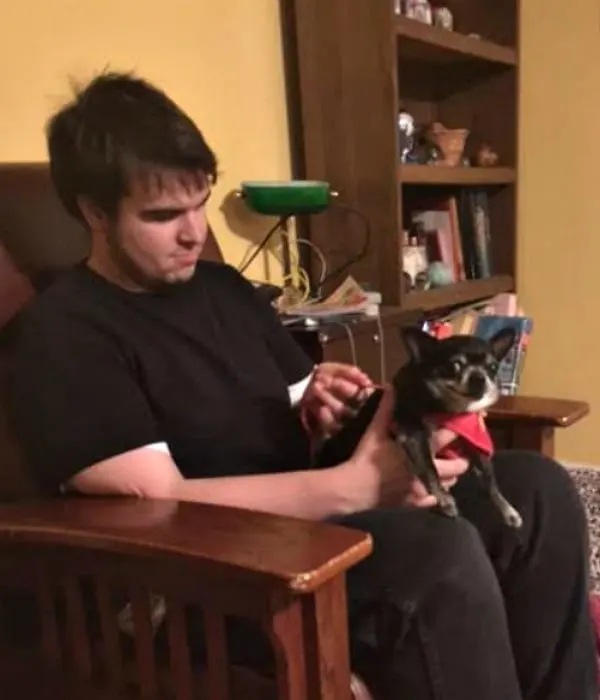 The next night she didn't fight me at all when I went to put the harness on her. Every night since then she has walked without complaint and gets excited when she sees me pull out the harness. So it must be comfortable for her. She has already lost half a pound so I believe we are on the right track with the nightly exercise.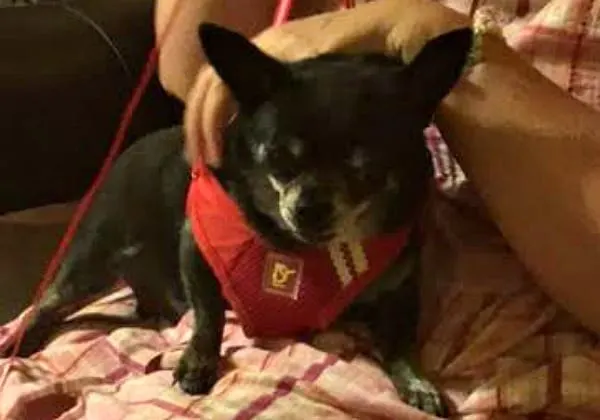 I told you the things I liked about the harness set and Golly Gear itself so you may be wondering if there was anything I didn't like. There was only one thing and that was that they were out of the pink harness sets in Kilo's size so we went with red. Pink is my favorite color and the color of Kilo's collar. Not a big deal though.
Now we are coming to the fun part for you! Golly Gear has generously offered to donate a $25 gift certificate to one of my readers!
To enter this giveaway all you have to do to enteris
Go to http://www.GollyGear.com and check out their products.
Pick out something you would like for your dog. (If you win, you can use your $25 certificate on that or whatever else you want on the site).
Come back here and leave a comment and tell us about it!
I will pick a winner at random on Thursday, June 24th and inform them by email.
Good luck!