This post contains affiliate links, and I will be compensated if you make a purchase after clicking on my links. As an Amazon Associate I earn from qualifying purchases. Learn More
This is one of my favorite times of year. Halloween! I just love looking at our cute little chihuahuas all dressed up for Halloween, don't you? Although I doubt most of them enjoy it.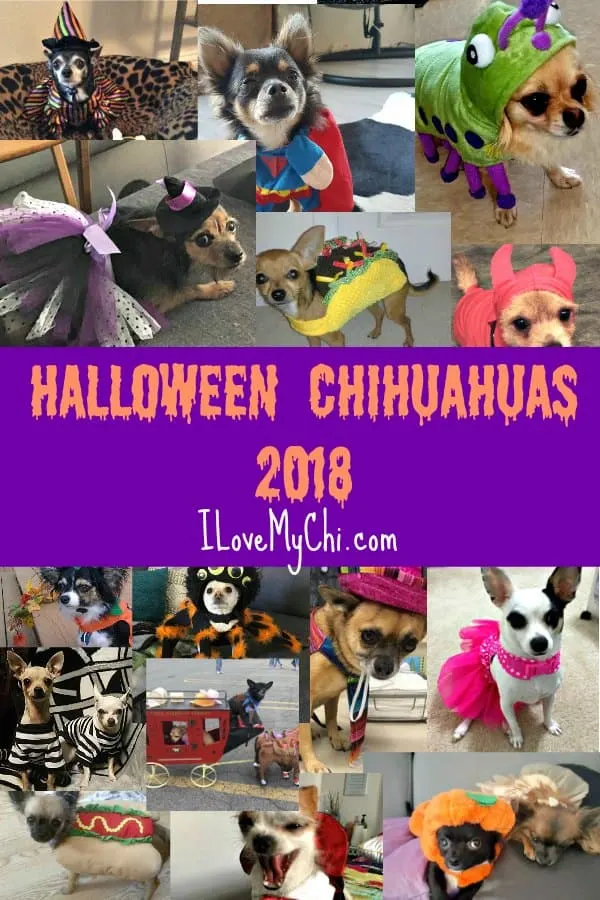 We had almost two hundred submissions this year for this post and I had the tough job of narrowing it down to 30. And even then I had to break it up into 2 posts.
You can get to part 2 here.
Enjoy!
First we have a little princess with her pumpkin just waiting for a fairy godmother to turn him into a coach. Submitted by Alex Schultheiß.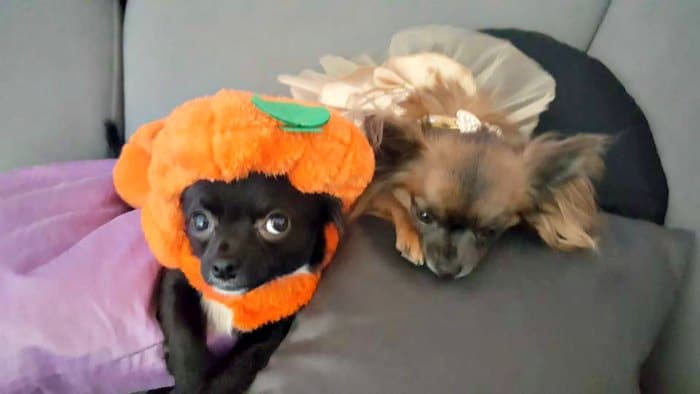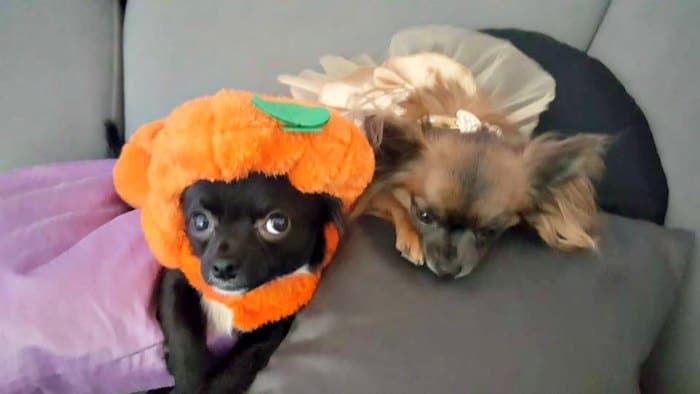 ---
Next we have Superchi here. Submitted by Allison Neddow.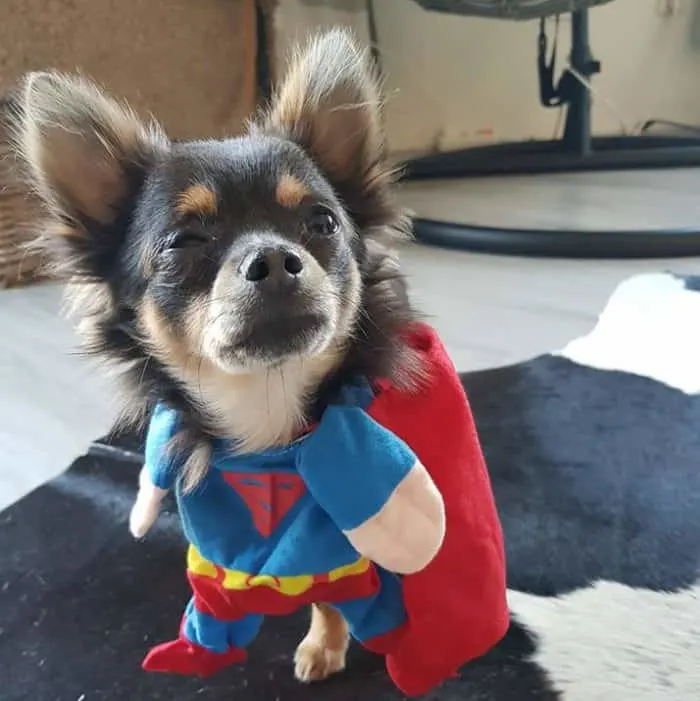 ---
What a cute little witch. This is Margarita, Submitted by Angela Pickering.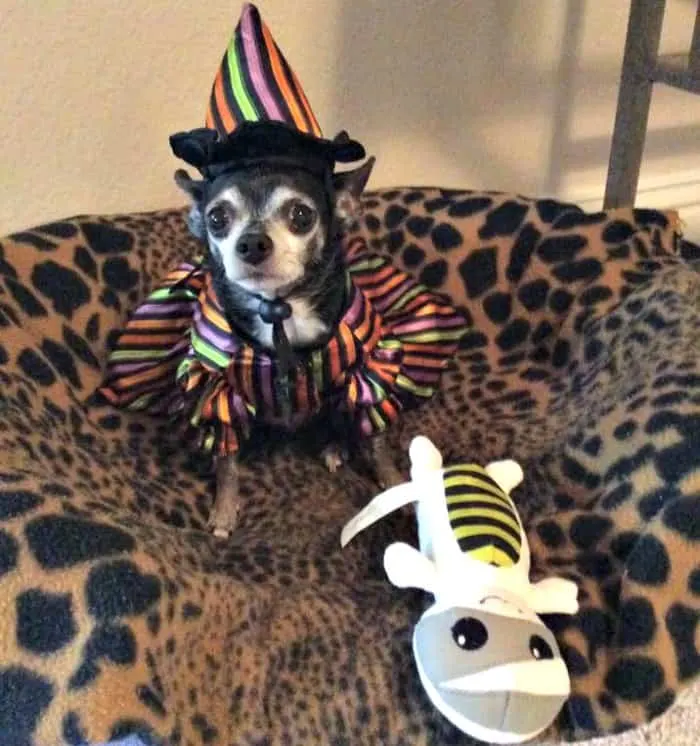 ---
Sheba here is a little taco. She's too cute to eat though. Submitted by Audrey D. Arthur.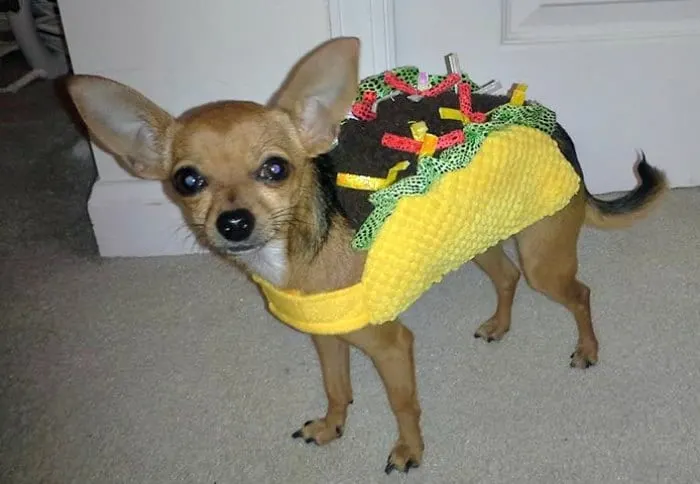 ---
Such a cute little devil. This is Chancer and he was submitted by Christina Cardwell.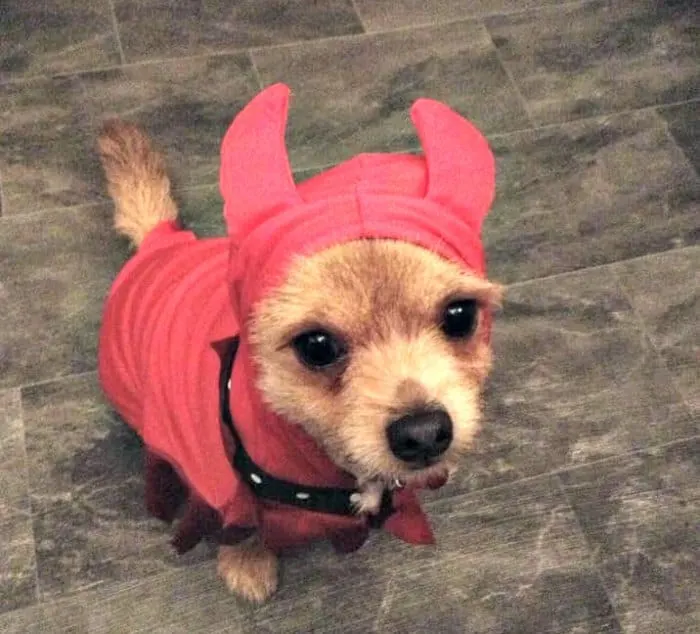 ---
Buffy is the cutest little caterpillar I've seen in a long time. Submitted by her mother Cindy.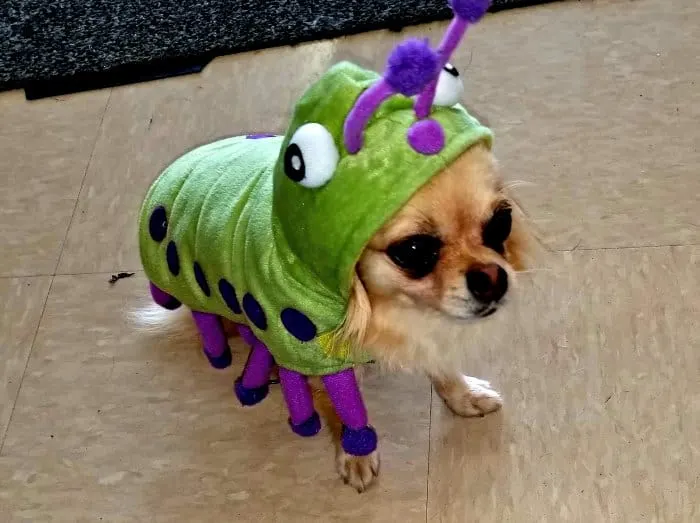 ---
Crystal Ruiz submitted her cute little witch here.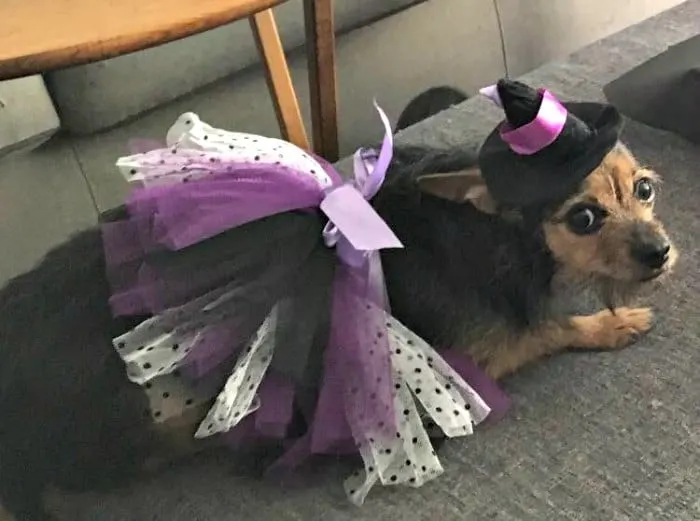 ---
This is Oreo looking stunning in her ballerina costume. Submitted by Cyndy Goranson Duca.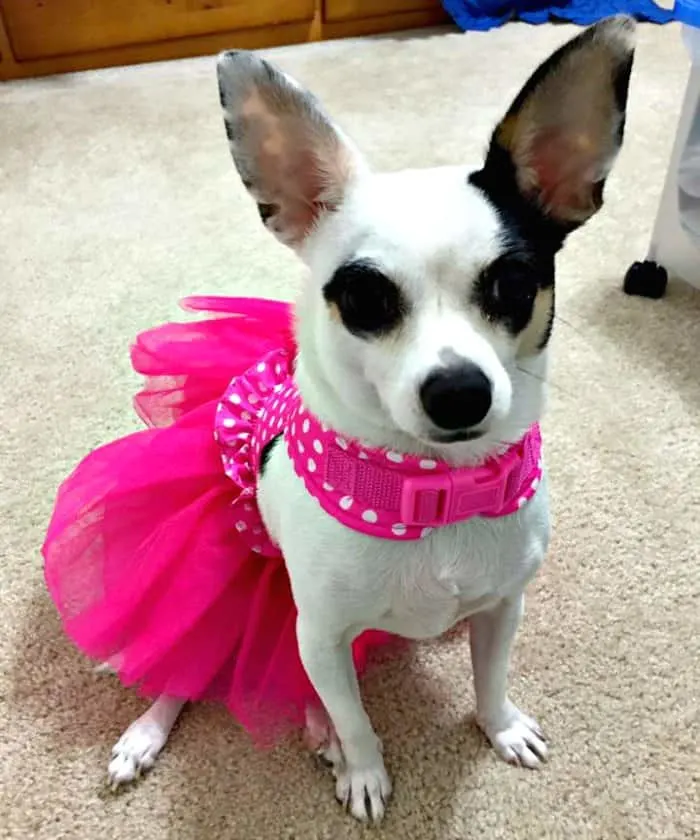 ---
Amanda Taillon submitted this adorable little hotdog.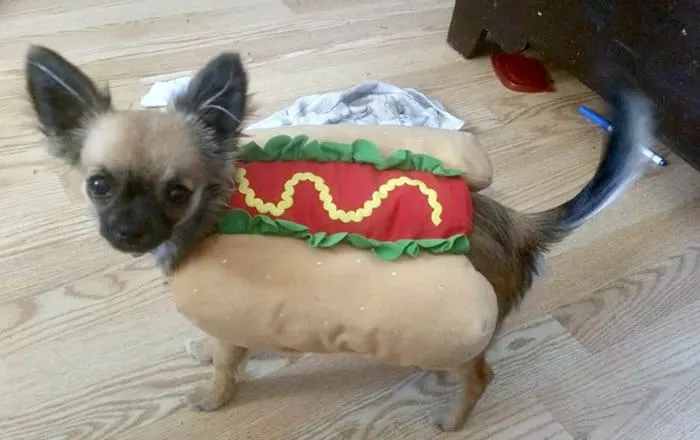 ---
Pixie makes a cute little pumpkin. Submitted by Amanda Taillon.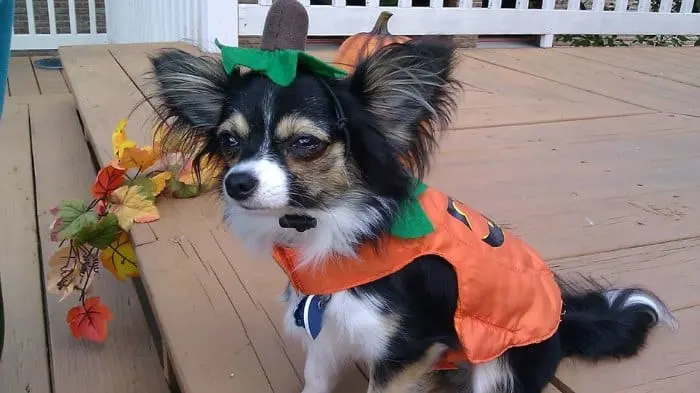 ---
Look at these little prisoners! This is Chai and Princess and they were submitted by Heather Marie Medeiros.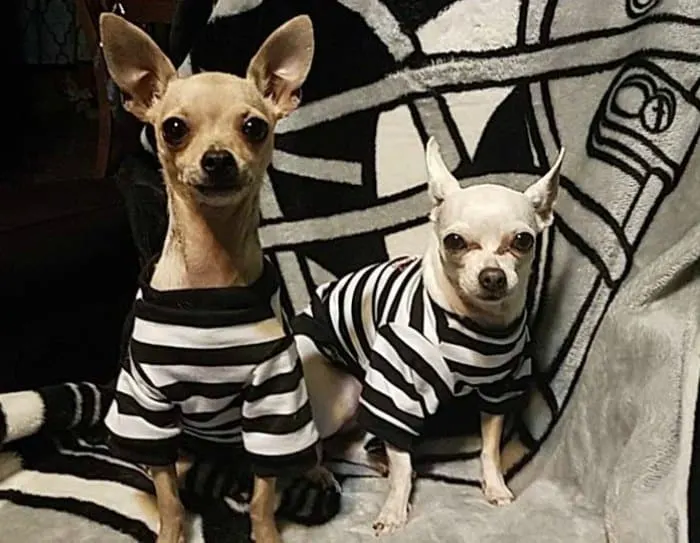 ---
James Sequin submitted his cute little vampire Charlie.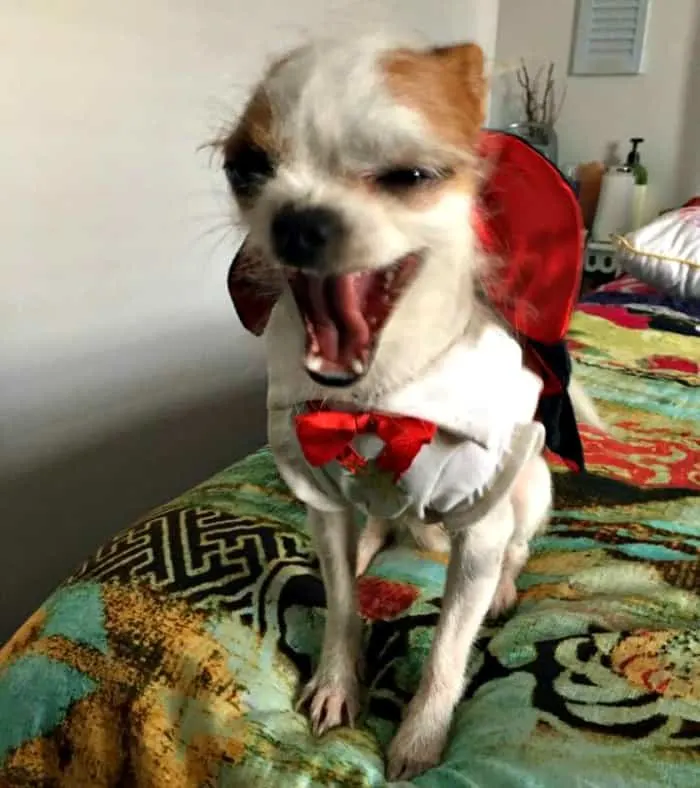 ---
James Sequin submitted his adorable spider Charlie.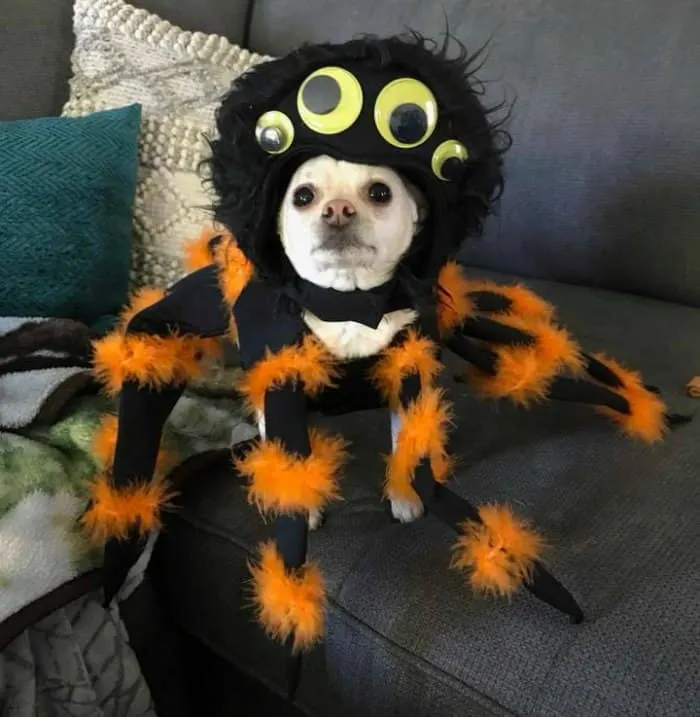 ---
Lucy looks so thrilled wearing her Halloween costume, doesn't she? Submitted by Jannie Smith.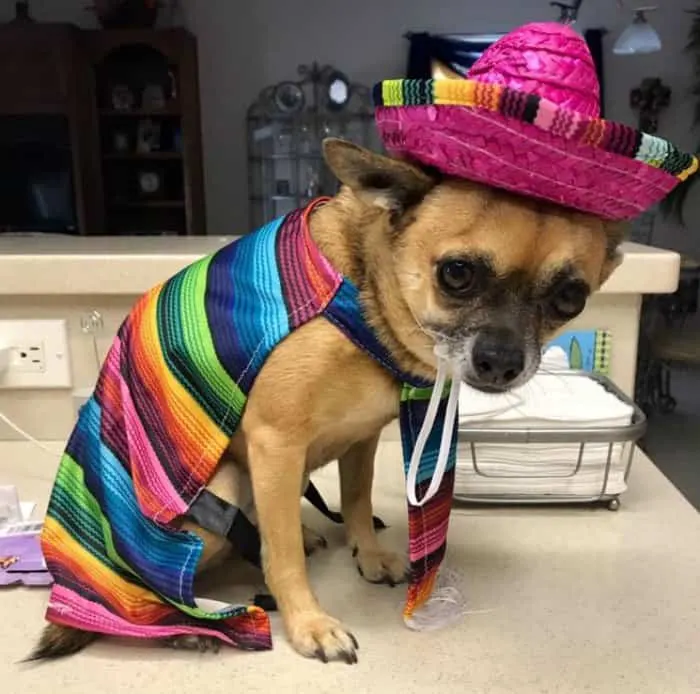 ---
This photo submitted by Jason Herlihy just cracked me up.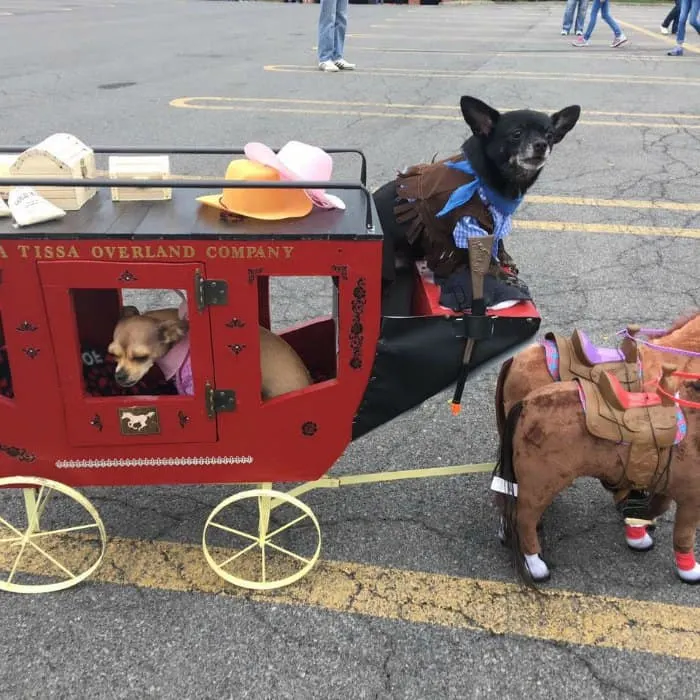 ---
Hope you enjoyed Part 1. There are more cute Halloween chihuahua photos in Part 2.