This post contains affiliate links, and I will be compensated if you make a purchase after clicking on my links. As an Amazon Associate I earn from qualifying purchases. Learn More
I hope you are ready for some more cute Halloween Chihuahua photos! If you missed Part 1, click here.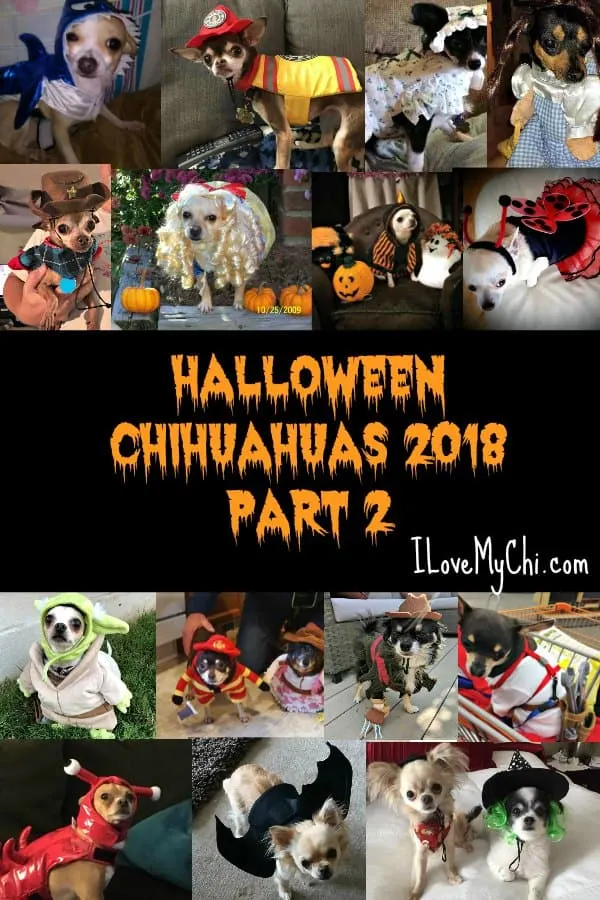 First we have Roxy, the fireman, or fire dog? Submitted by Jennifer Conniff.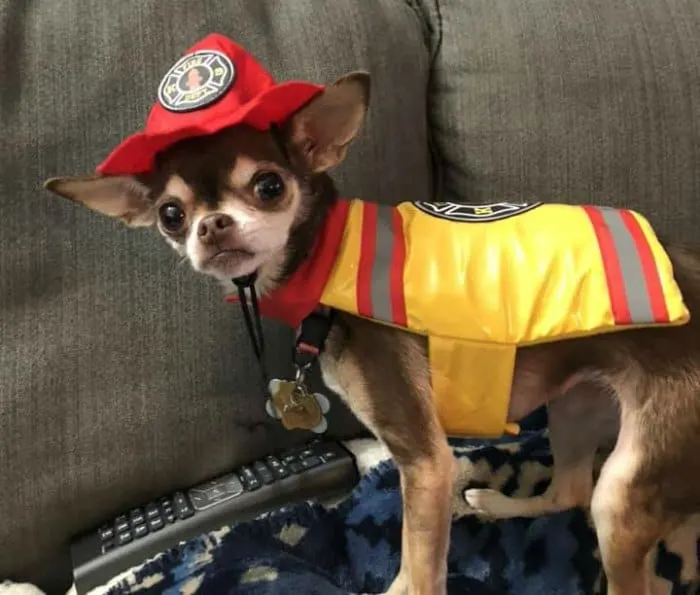 ---
Ralph is dressed up as Dorothy from Wizard of Oz. Too funny! Submitted by Jody Weinowitz Weber.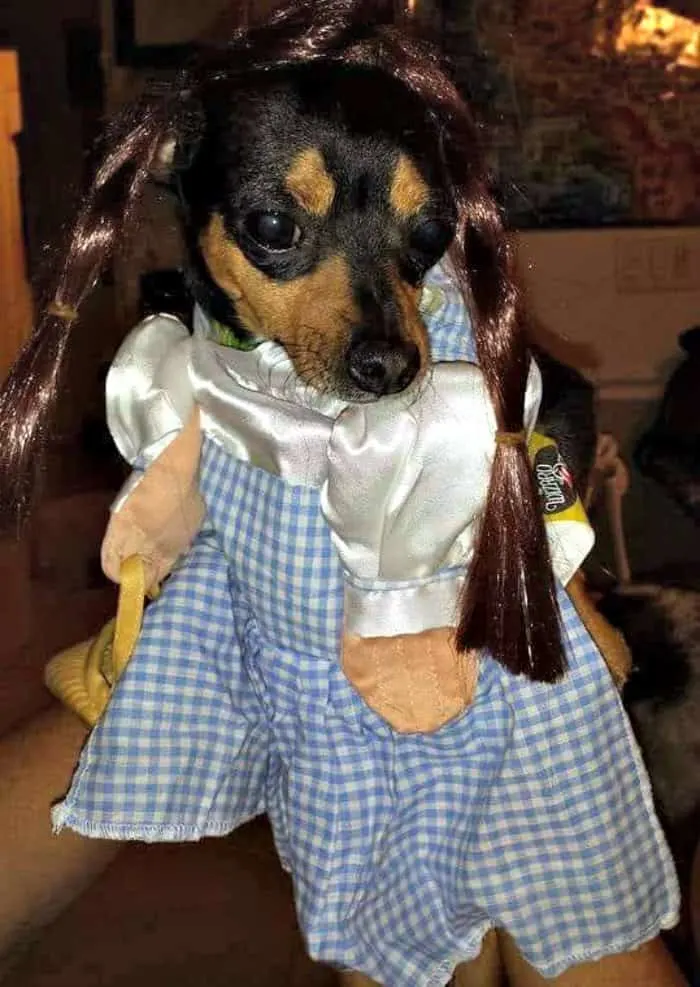 ---
This is Pinky in his baby shark costume (got that silly song stuck in your head like I do yet?). Submitted by Kim Hollywood.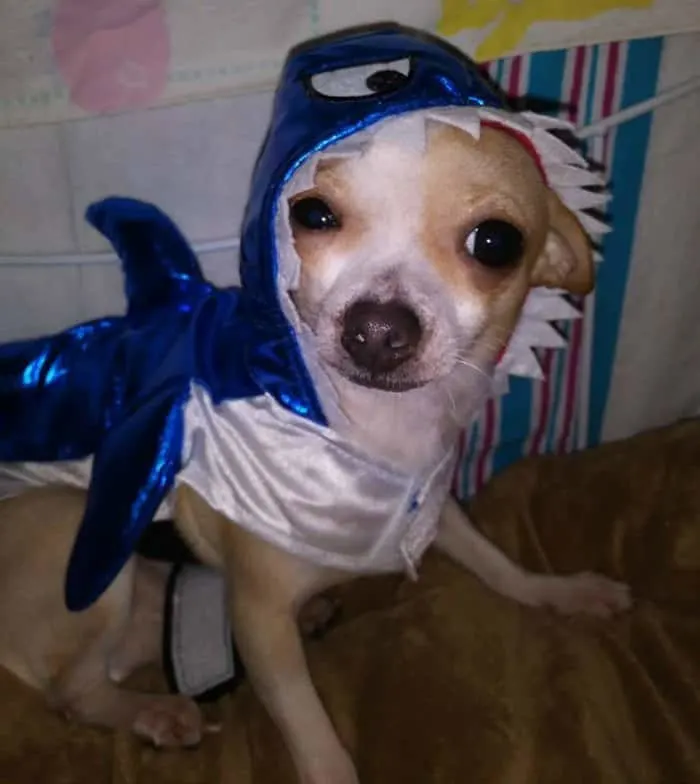 ---
Krissie Seal submitted her bat, also know as Jessie boo boo.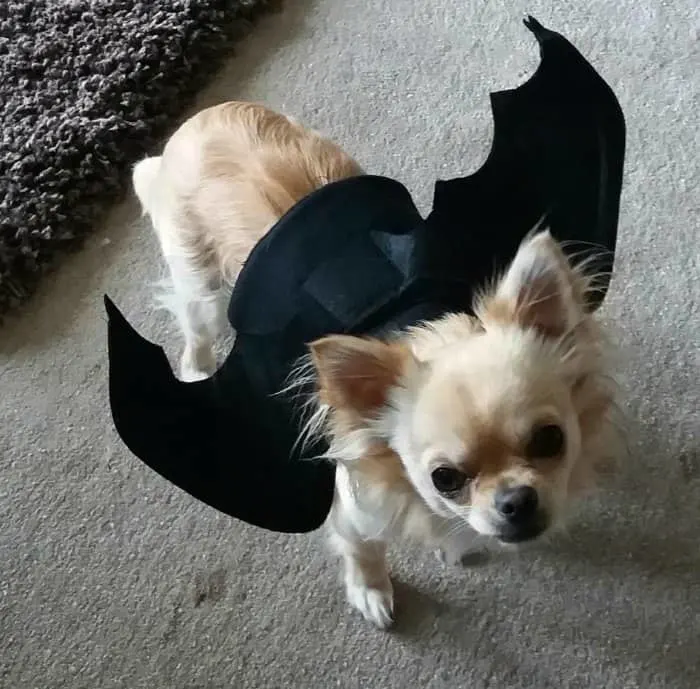 ---
Margie Dougan submitted her Liliybug who makes an adorable ladybug doesn't she?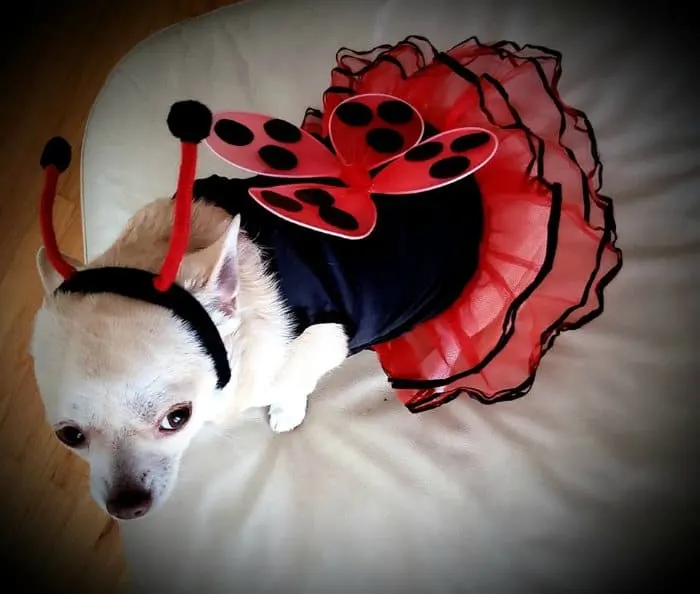 ---
Walter makes a cute lobster doesn't he? Mark Sander submitted his photo.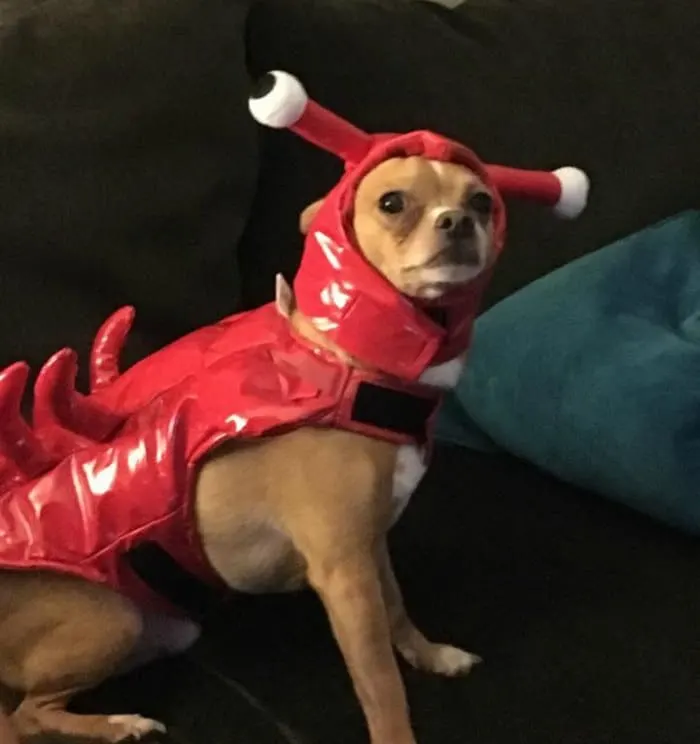 ---
Marsha Kanterman-Viele says Marilyn is dressed in her Scarlett O'Hara costume. She looks like a true Southern Belle.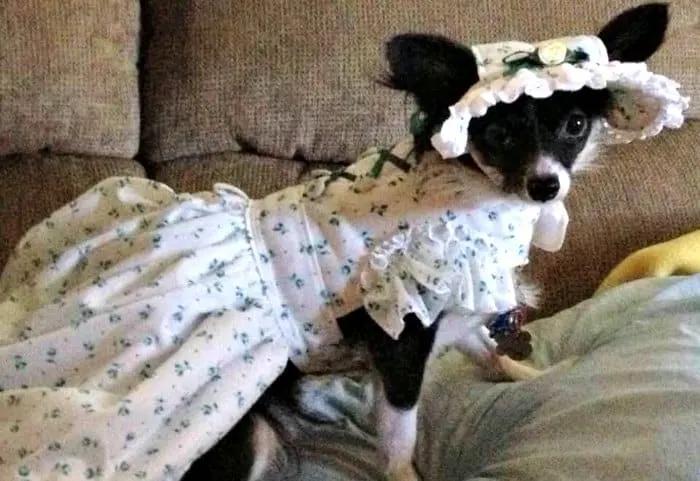 ---
This is a new one on me. Timone here is a handyman at Home Depot. Submitted by Monica Lupien Worrell.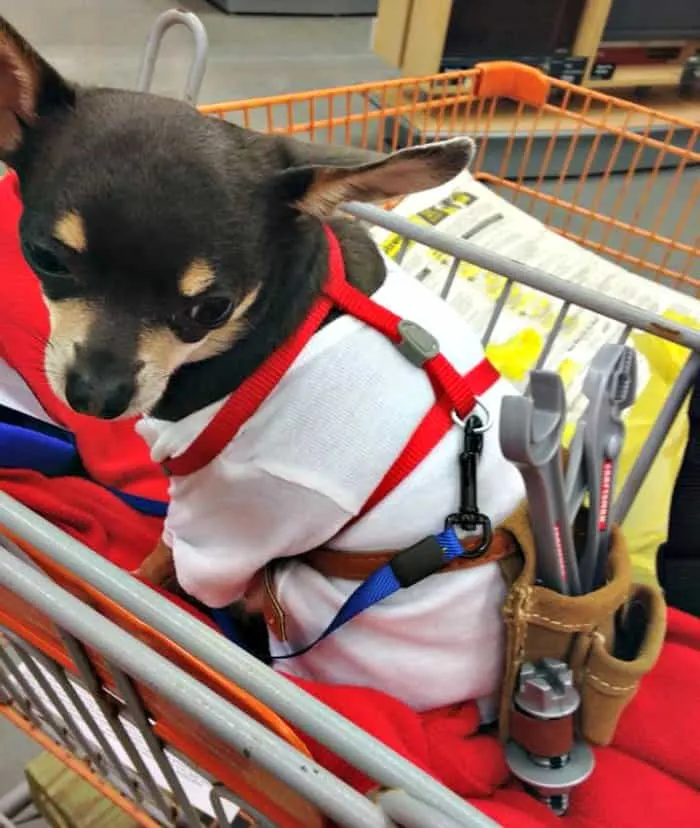 ---
I'm not sure what Ruby is. A unicorn? She does seem to have a horn. Regardless, this is an adorable photo. Submitted by Natalya Seleznova.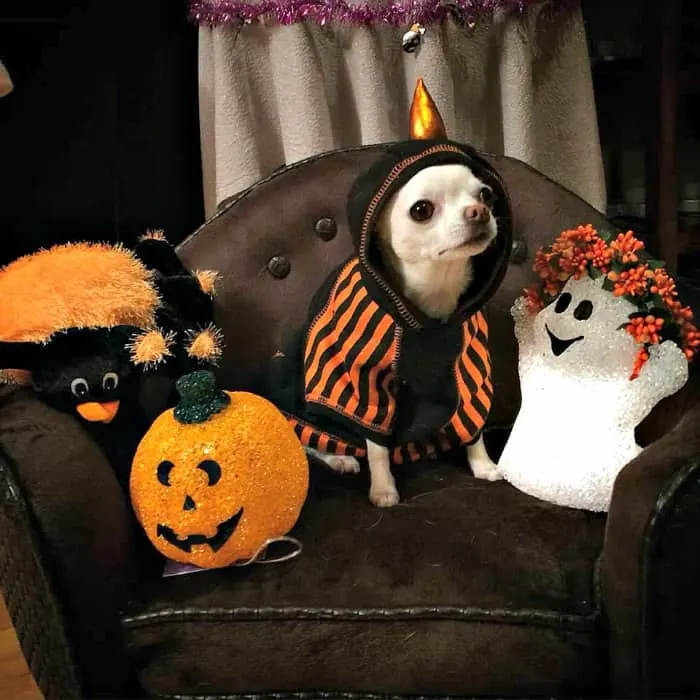 ---
Lil Kim is Snow White here. Didn't Snow White have dark hair? Maybe she's Sleeping Beauty or Rapunzel. ALthough she does have the Snow White dress. Submitted by Nicole Gray.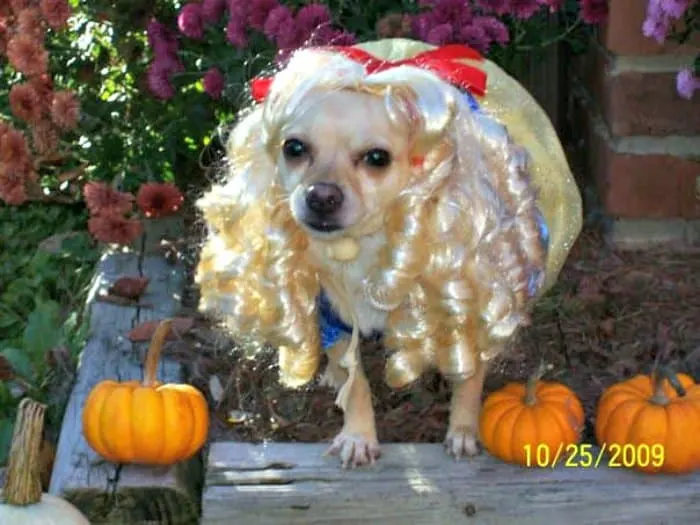 ---
Beau and Scarlett are simply adorable! Submitted by Rachel Pinhas.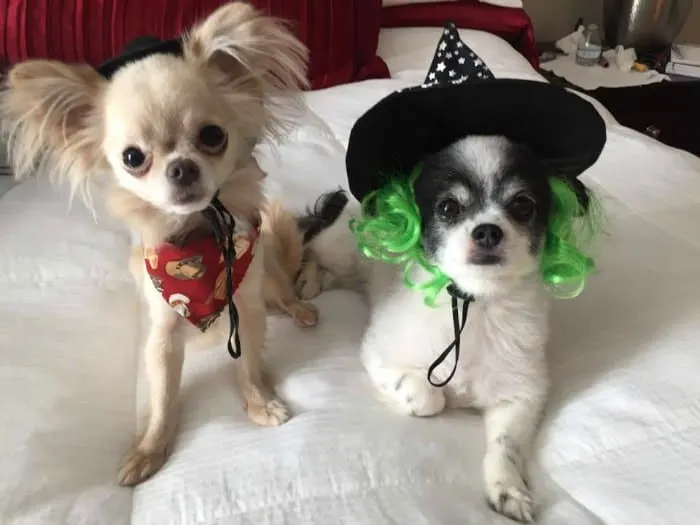 ---
Coco is such a cute cowboy! Submitted by Tammy Moore Martin.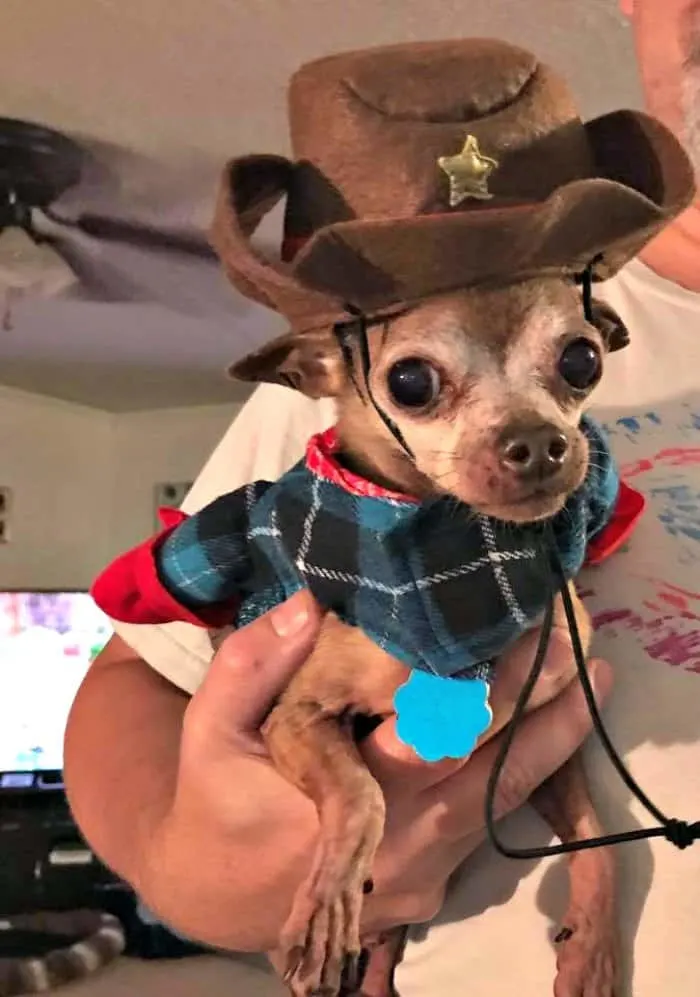 ---
I love these 2 cuties. Hershey is on the left and is a fireman and Lilly is the cowgirl. Submitted by Tim Smith.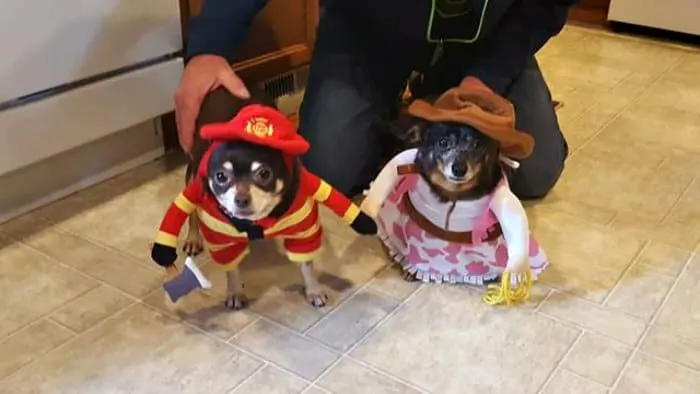 ---
I believe Manny is dressed as Yoda, right? Submitted by Todd and Joyce Camp.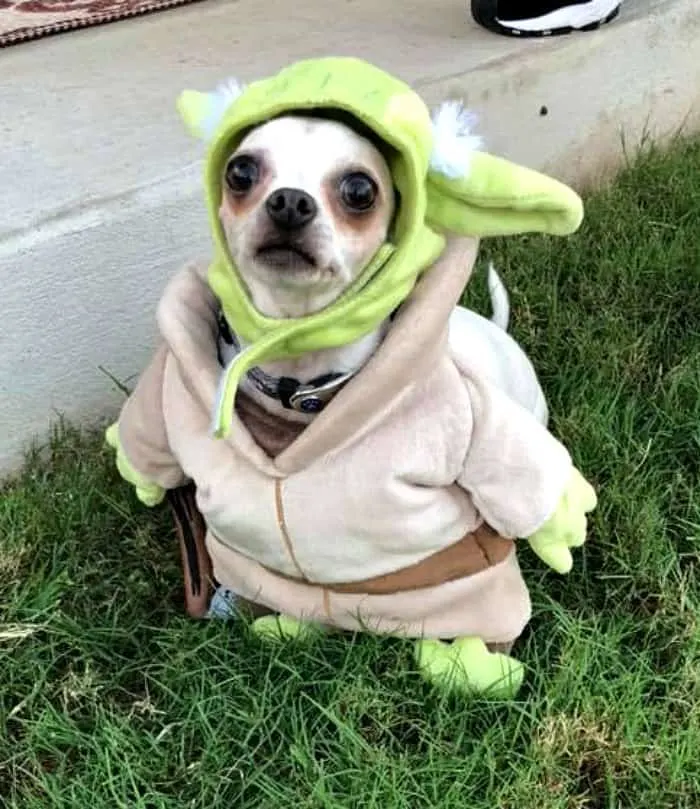 ---
Last but not least we have Zoom, who is dressed as Freddy Kruger. Don't believe I have ever seen a dog dressed as Freddy before.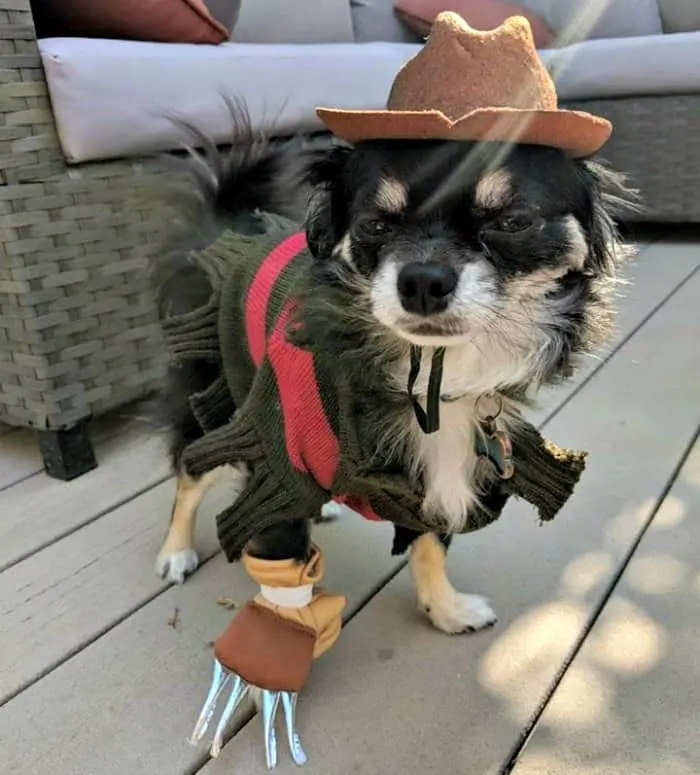 ---
Okay that's it for this year! Which one is your favorite?
Oh if you want some more Halloween eye candy, check out our Halloween chi posts for past years:
Chihuahua Halloween Cuties for 2017
Chihuahua Halloween Gallery for 2016