This post contains affiliate links, and I will be compensated if you make a purchase after clicking on my links. As an Amazon Associate I earn from qualifying purchases. Learn More
Small dogs like chihuahuas can learn to use a litter box, just like cats.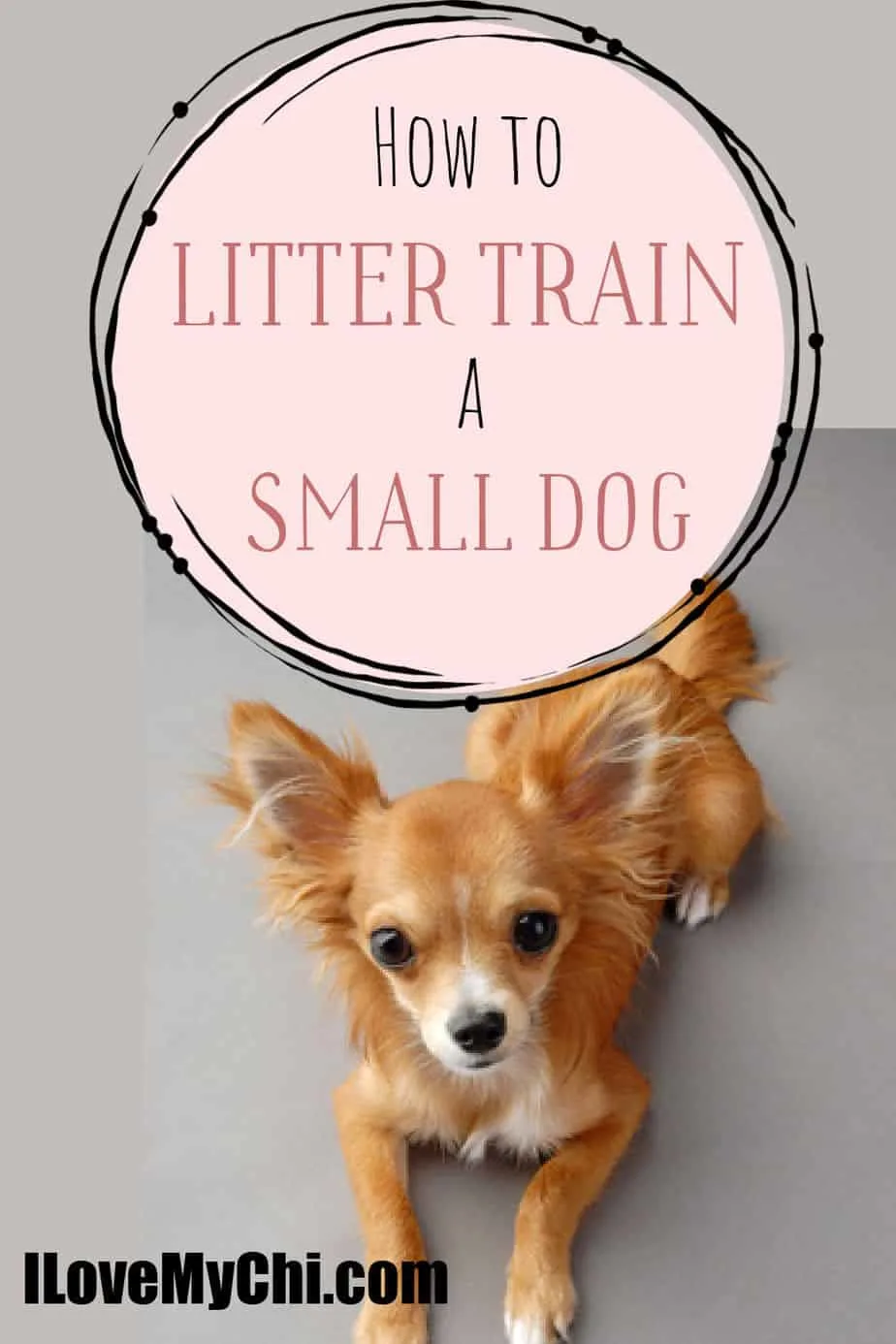 Why Would You Want to Train Your Dog to Use a Litter Box
Litter boxes aren't for everyone. But they are ideal for some pet parents.
Litter boxes may be a good option for:
Apartment dwellers who don't have a yard.
People who work outside the home and can't be at home all day to take their dog outside to do their business.
They are great for people who have trouble walking and have difficulty taking their dog out.
They may work well for small dogs who live in colder climates. Many little dogs (mine included) don't want to go out if it's raining or snowing.
Setting up the Box
Find a low traffic area away from people, food, water, and the dog bed. Dogs do not like to poop or pee in their dens, so find a place the dog does not spend a lot of time in.
It is a good idea to keep it in a place you can periodically have in your line of sight.
Using a box will prevent spillage, as well as anything from soaking through to the floor. It also helps the dog have better accuracy. Boxes especially made for small dogs can be found at pet stores or online. If you are on a budget or simply enjoy doing things yourself, it is easy to make your own box. You can use the bottom of an old rabbit cage, cardboard boxes (they will have to replace every so often), or a cat litter tray if your dog is small enough.
There has to be some material inside the box to absorb the waste. Many people use puppy pads. These are great because they are easy to dispose of, and they have an attractant that helps teach the dog. Once they are trained, newspapers can be used. For those looking to cut down on waste, old towels can be washed and reused. There are also washable potty pads available too.
I have talked to several people who have had luck actually using cat litter in the litter box but most people who have tried that say their dogs hated the feel of the litter on their paws and would not go into the box.
There are also doggy lawns you by which are small strips of grass (you can get real grass or artificial grass) that sits in a tray that your dog can use to potty on.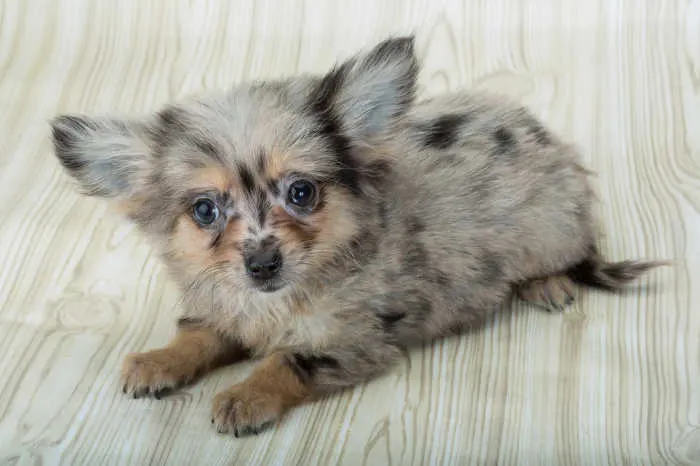 How to Mentally Prepare Your Dog
Certain breeds can be stubborn about housebreaking. Chihuahuas tend to take a long time before they consistently use their box. If you see your dog always pooping in a specific place, try moving their box there.
It is important to accept the fact that you will have a lot of messes to clean up. There will be poop and urine on your floors, possibly multiple times a day. This is an unfortunate part of owning a dog who has not been housebroken.
You must stay calm. Even if you are angry or frustrated, try to take a deep breath and relax. Your dog will pick up on your stress, which can make training even more difficult.
Litter Training
You can try to prevent some messes by controlling when your dog has food and water. By scheduling when they drink and eat, you can get an idea of when they will need to go. Every dog has different timing, but you will soon learn how long it takes your dog to defecate after meals.
Puppies will need to go much more often, usually upon waking, about 10 minutes or so after meals, throughout the day every few hours and before bed. Older dogs won't need to go as much but still will after they wake, and about 30 minutes after they eat along with several times throughout the day.
When you see the dog assume the position, gently carry them to their box and set them in it. They may try to jump back out; when this happens, put them back in. Do this a few times. They may use their box, or they may act like they no longer needs to potty. If they use their box, shower them with affection and praise. You can also use treats to reinforce the dog using the box.
You can help your dog realize that the litter box is where you want them to potty by using an attractant spray. Or when you are cleaning up one of their mistakes, take the paper towel you used and put it in the litter box.
Repeat this process as many times as it takes. Be sure to thoroughly clean any mistakes, using specialized cleaners. You have to get rid of any smell. Otherwise, the dog will think anyplace the scent is must be an acceptable place to poop and pee.
Never use punishment. It is an ineffective way to train dogs. Believe it or not, dogs want to please their owners. It just takes a while for them to learn what it is that you want.
With some patience and perseverance, your dog will learn where it can defecate. Housebreaking can be a long and frustrating process, but it will not take forever. Work with your dog and help them understand what the rules of your house are.
Have you ever tried a litter box with your dog? Or know someone who has? I'd love to hear your experience with it.