This post contains affiliate links, and I will be compensated if you make a purchase after clicking on my links. As an Amazon Associate I earn from qualifying purchases. Learn More
Making your pet feel loved is a great way to make them happy! Here are 12 ways you can do just that. Make each of these a habit so your bond with your pet grows even stronger.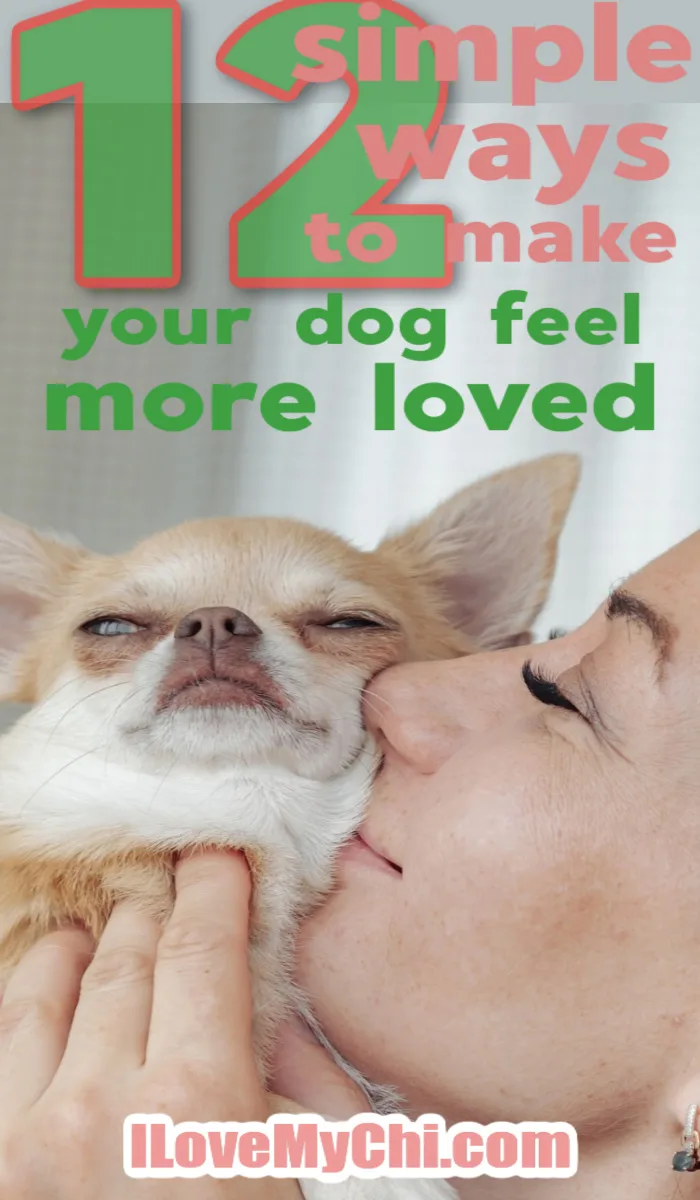 1. Buy them toys and let them destroy them
Pet toys can be expensive and allowing your furry friends to destroy them doesn't make any sense. You paid for it, hoping it will last long. But it's actually healthy, once in a while, to allow them to exercise their animal instincts.
Destroying toys help pets stay sharp and happy. Let them dismantle their oldest toys. It's old, so it's time to switch things up. Just get new ones!
2. Host treasure hunts
Why not host a fun treasure hunt for your dog? Hide some of her favorite treats in the safest spots around your home, and see how many she finds. Place different treats in different areas.
You can do this once or twice a week. It's the perfect way to encourage your beloved pet to stay active and explore around.
3. Make homemade treats for your pet
Give your pet the ultimate surprise by making some yummy homemade treats. Research the easiest, healthiest recipes–such as those that can be made with six ingredients or less. Here's one of our favorite healthy dog treat recipe.
4. Give them the touch of love
Touch is an important part of any relationship. Just giving a loving touch releases oxytocin, the love hormone, in you and your pet. A soothing grooming session or a gentle massage can communicate to them how much you love them.
5. Let your pet lean against you
Whether you're relaxing on the couch or sitting on the floor, allowing your pup to lean against you helps them feel secure, safe, and comfortable. This doesn't apply to all pet animals, but if you have a cat or a dog, leaning is a language of love. Many times with our little dogs, they may prefer to lay in your lap.
Sometimes mammals lean against their humans when they're feeling anxious or scared. Let them see you as their protector.
6. Give her compliments
Pets thrive on positive vibes and compliments. They may not know our language, but they know if we are smiling or murmuring sweet words at them. Giving your dog compliments, plus sweet smiles feels amazing!
7. Hold long, sustained eye contact
Eye contact is reserved for people and animals you love dearly and feel safe with. Whatever it is that you are doing with your pet, cuddling or playing, maintain eye contact with them.
Be careful not to force them and don't overdo it. Maintaining eye contact is most especially crucial for dogs, as it enhances communication necessary for bonding and training purposes.
8. Take your dog on a hike
Spending time at home is fun, but if you're up for a little more excitement, take your pet on a hike. The change of scenery is so therapeutic for both for pet parents and dogs. It also gives plenty of mental stimulation.
If your dog isn't conditioned for long walks, start with shorter walks and a long stroll in the park. Gradually, you can increase distance.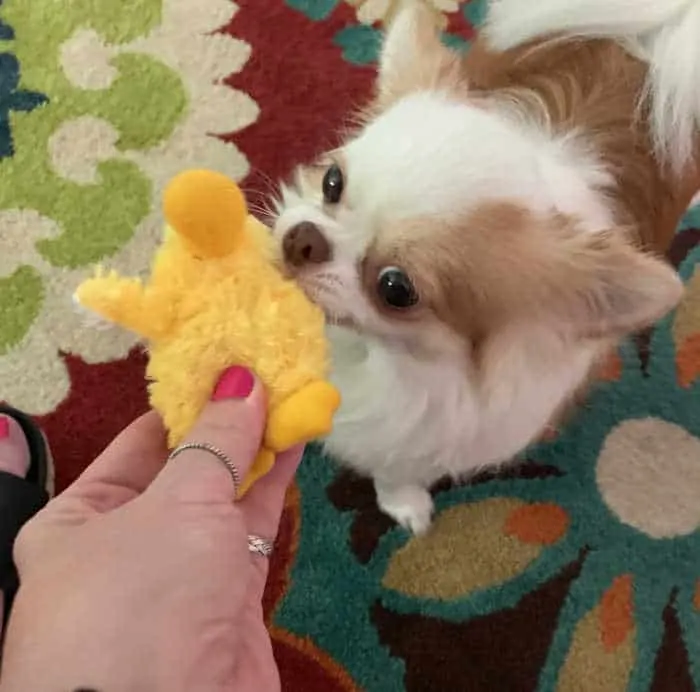 9. Rotate your dogs' toys
Many dogs love having toys around. However, this doesn't mean that you need to spend hundreds of dollars buying different types of toys. You can buy a few affordable, high-quality ones, and rotate them.
Give your pet access to two or three toys at a time. It's best to switch the toys around every week or month, then diligently throw them away once they become super old and ripped.
10. Give your dog a massage
Humans love good massages because they are the ultimate stress reliever. The same can be true for our dogs. We all have different dogs with different care requirements, so research how you can give him a relaxing massage. Pet massages can improve circulation and stimulate muscles.
11. Go on a date with your dog
Take them for a fun outing. Whether it's a weekend camping trip, a trip to a pet friendly store (here's a list of pet friendly stores) or a trip to Starbucks for a pupacino, most dogs love to go on a special outing with their favorite person.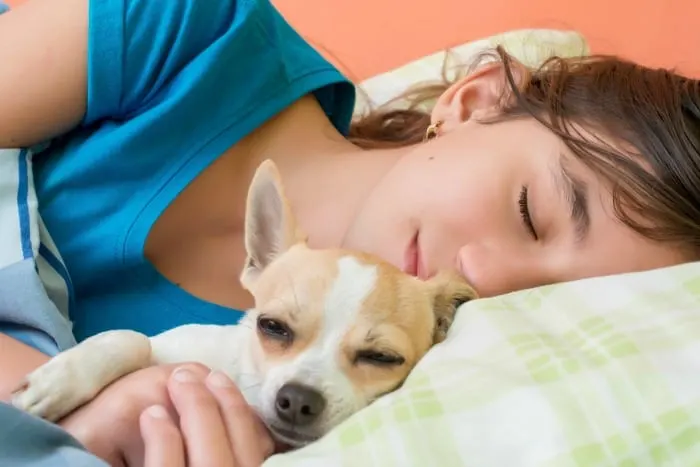 12. Let your dogs sleep in your bedroom
Not all pet parents allow their animal friends on their beds, and that's completely fine. Why not set up their own little corner inside the bedroom? Invest in an affordable yet comfy bed for them, or put their crate in the same room. That way, your dog can feel that he is not too far from the pack (you).
Bonus Tip:
One of our readers suggested foraging toys and that's a great idea! Foraging toys are a lot of fun for dogs and gives them something to work for. You can find some great ones on Amazon here.
My dogs have their own little beds on one side of my bed so they have their own space but we are still sharing the bed. Occasionally I will end up with one under the covers with me, but usually they stick to their beds.
Your dog is a member of the family, and he or she deserves to be treated that way! Spend lots of time giving your pets attention–it's what all animals crave most from their humans.
What's your favorite way to make your dog feel loved? Anything you think I should add to the list? Leave a comment and let us know.