This post contains affiliate links, and I will be compensated if you make a purchase after clicking on my links. As an Amazon Associate I earn from qualifying purchases. Learn More
Guess what? I got a new chihuahua! Meet my little Lucy!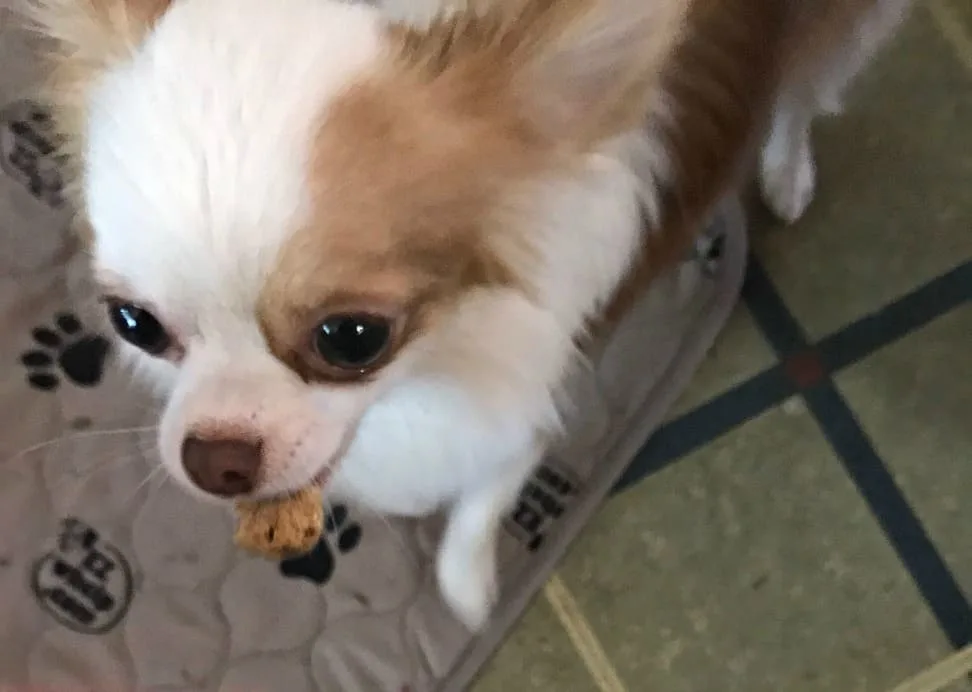 A Big Loss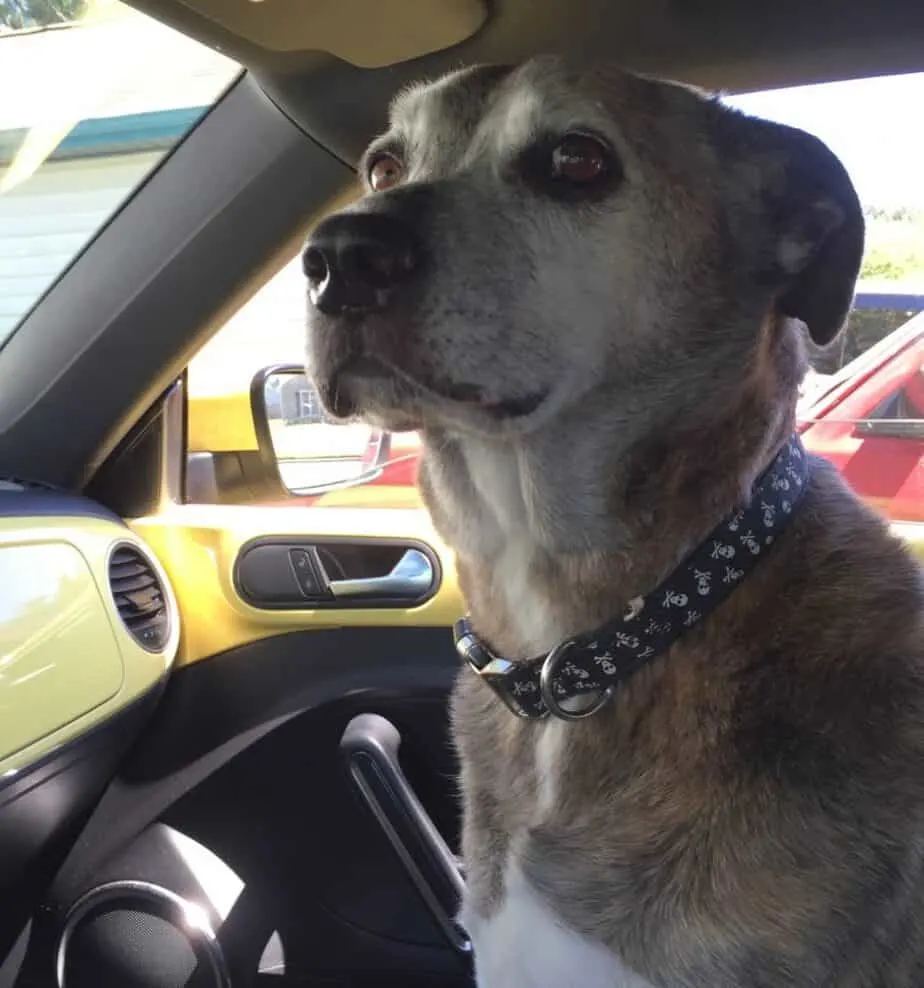 Several weeks ago our beloved Buddy (a German Shepherd-American Bulldog mix) passed away. I will always miss that boy. He just had so much personality. I need to stop writing about him now or I'll start crying.
Anyway, I only allow myself 3 dogs at one time so after Buddy passed away, I started looking for a chihuahua. Not just for me but for my other chi Lucas. He missed Buddy terribly. They were such good friends. In fact when I came home from babysitting my grand kids and saw that Buddy had passed, Lucas was laying right there beside him with his head laying on Buddy's head. Lucas would need a new friend.
How I Found Lucy
I really planned on getting a chihuahua through local rescues and I searched everyday but couldn't find a dog that would be a good fit for our family.
I finally came across a breeder who lived about an hour away from me who was selling an older female puppy and a 6 year female that was getting too old to have any more babies. I was interested in both of them.
The puppy was a beautiful double coated long hair red and white 4 pound chi who had physically deformed front legs though she walks and runs just fine. Her front legs turn outward at the knee.
The 6 year old was a short hair chocolate chi.
I got there on a Thursday afternoon and met the dogs and some of the other puppies and older dogs who lived there. The 6 year old was very bonded to the breeder and wanted nothing to do with me so she was out of the running.
Lucy Picked Me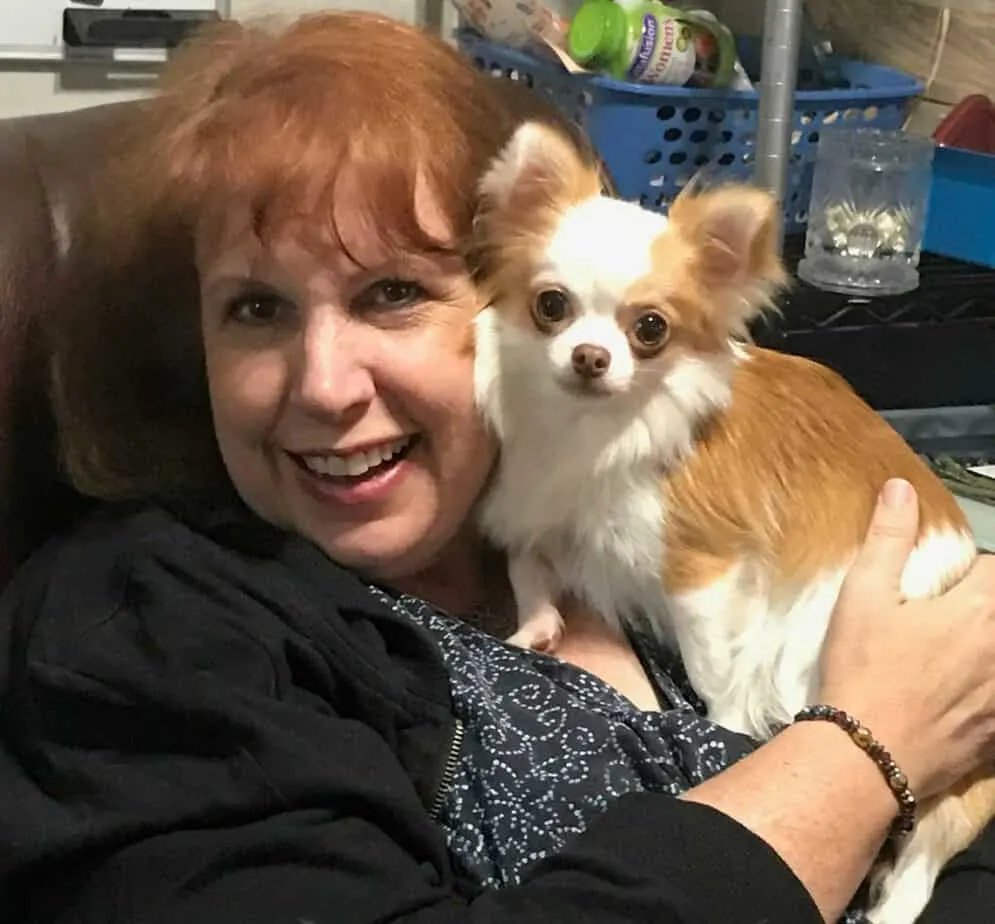 The puppy, Lucy though seemed to love me and sat in my lap the whole time when she wasn't chasing her siblings around. Even the breeder's mother who was there stated that Lucy seemed to have picked me. Isn't that such a chihuahua thing?
So I decided to get Lucy.
Lucy's Personality
It's taking her awhile to get used to the other 2 dogs. At first she wanted nothing to do with them, which surprised me since she's been around multiple dogs her whole life. They seem to love her though.
Today I caught Lucy and Lucas running around together and playing a few times so I think she's coming around. She just needs to realize that this is her new pack.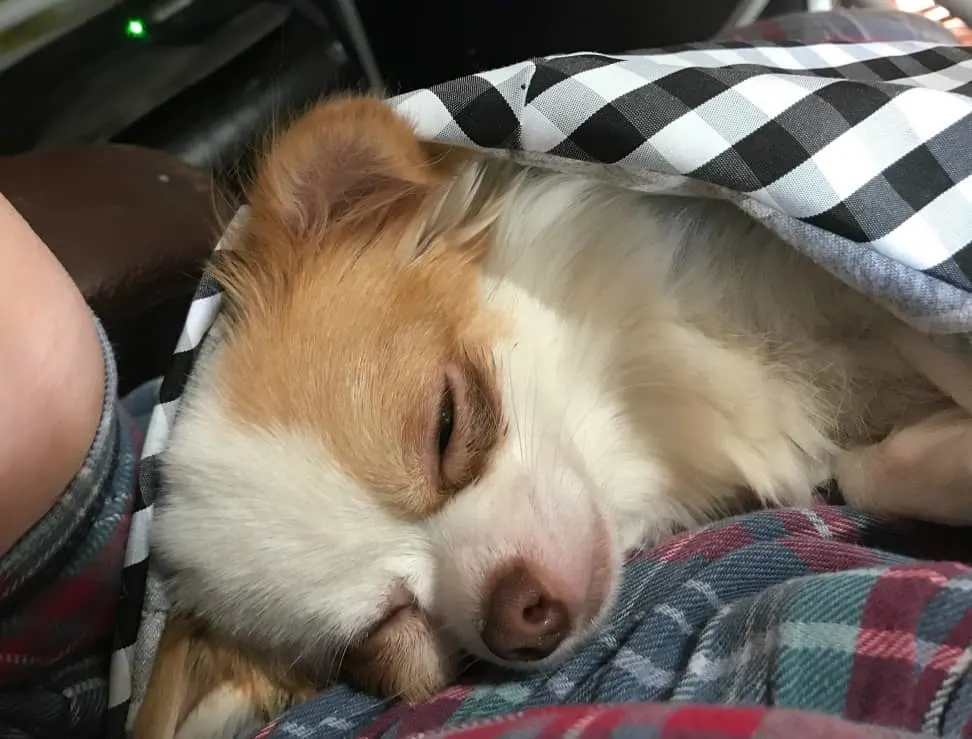 I have not heard Lucy bark yet at all. Even when the other dogs bark, she doesn't. That seems very un-chihuahua like but I'm totally fine with one less barker in the house.
She is also the ultimate lap dog. Anytime I sit down, she is in my lap. I had to get a pet sling (here's the one I got) just so I could get some work done. It's hard typing one-handed.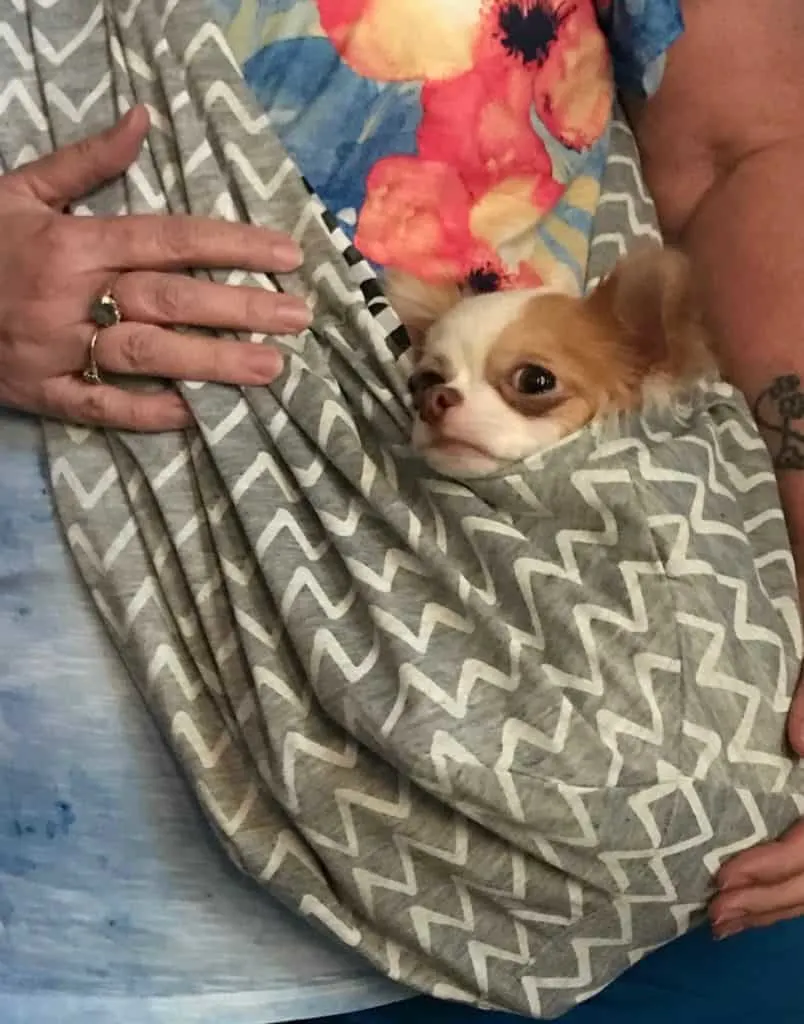 She seems to love everyone but she is definitely bonded to me. So I guess she really did choose me. I look forward to many years with my little Lucy Lou!