This post contains affiliate links, and I will be compensated if you make a purchase after clicking on my links. As an Amazon Associate I earn from qualifying purchases. Learn More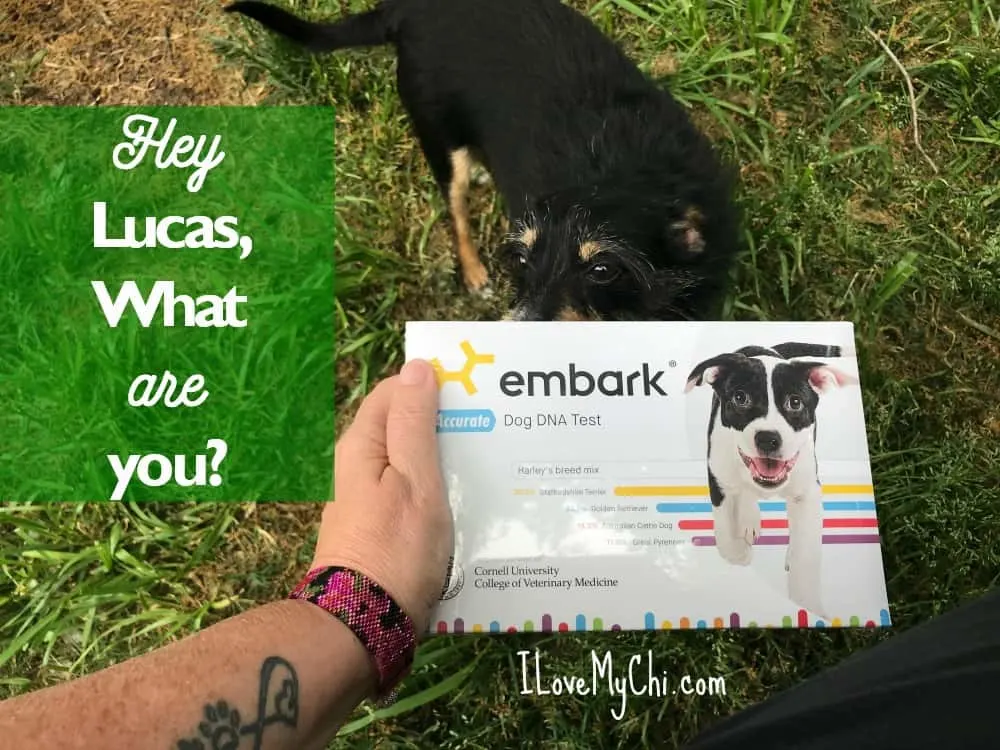 I got my sweet, funny adorable little Lucas almost a year ago from a nice young man named Jay. Jay adopted him from a rescue who got him from a pet hoarder.
It's pretty obvious that he's a chihuahua but he doesn't look to be full blooded chihuahua. Jay and I have both been very curious about his heritage. Jay said that the rescue's best guess was he was mixed with Welsh terrier. He could have some terrier in him but I doubt it's Welsh terrier. But who knows? Lucas isn't talking.
I recently got the opportunity to try the Embark Dog DNA Test. I'm not being paid for this post but I did get the test for free in exchange for posting about our experience with it.
I'm really excited to find out the results of this test. I was pleasantly surprised to find out that this test not only will tell me what breed or breeds Lucas is mixed it with, it will also tell me about his genetic predispositions. This will be great in finding out what to watch out for with his health.
I was a little worried about how hard it would be to do this test. I know when I did one on myself a few years back (I'm a mutt too by the way) I had to spit quite a bit into a cup. Yeah, that would not be fun trying to get a dog to do that.
When I first opened the box, it looked like this: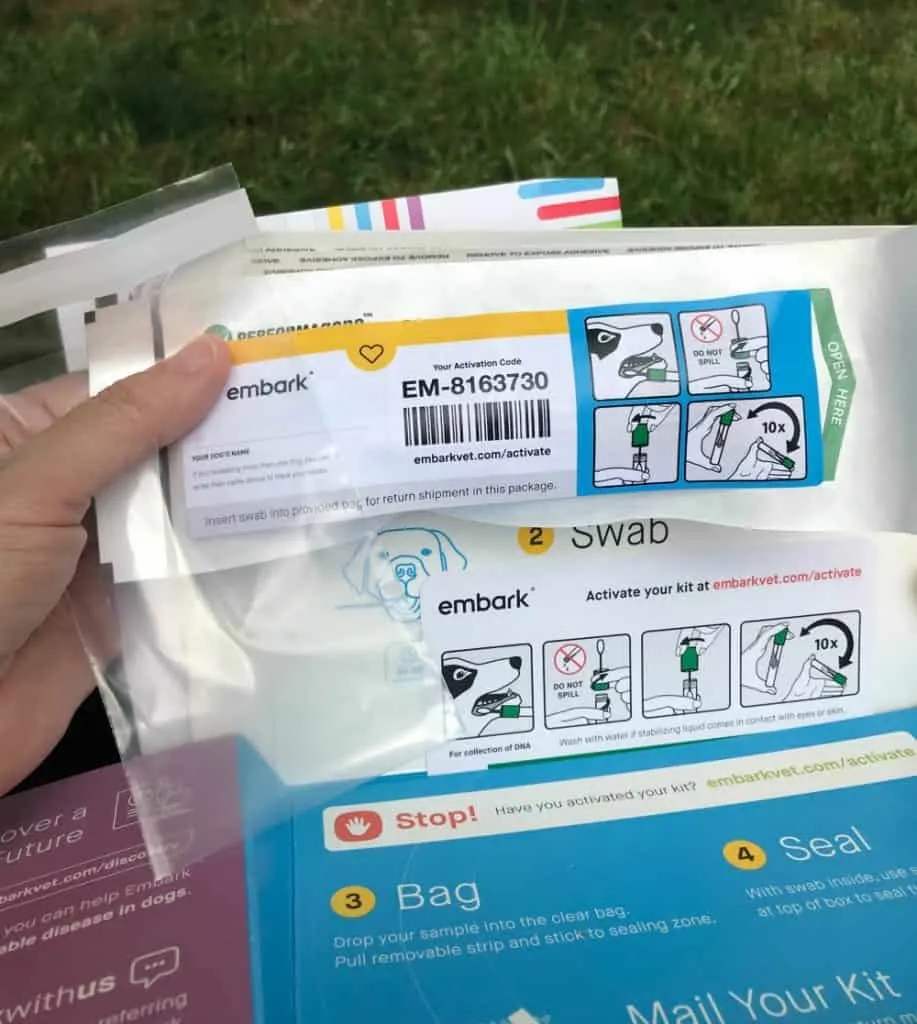 The first thing it tells you to do is to go online and activate the test. It's quite easy to do and just takes a few minutes.
I also saw this cool little tag you put on your dog's collar. If a dog gets lost, this tag will help them to find the owner. And it's quite cute.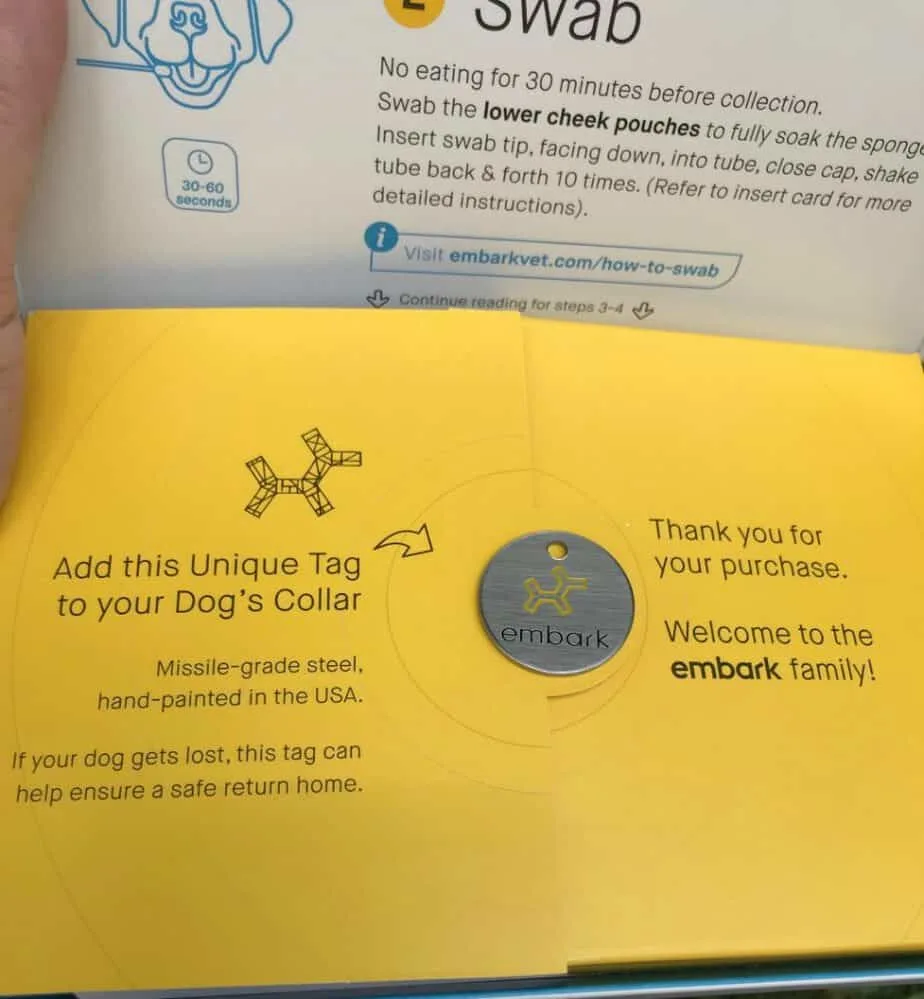 So the hardest part of the whole test is next. I took the swab out of the tube and then swabbed the inside of Lucas' mouth (his pouch cheek and under the tongue). It was really hard to keep him still. He definitely didn't like it so I hope I did it right.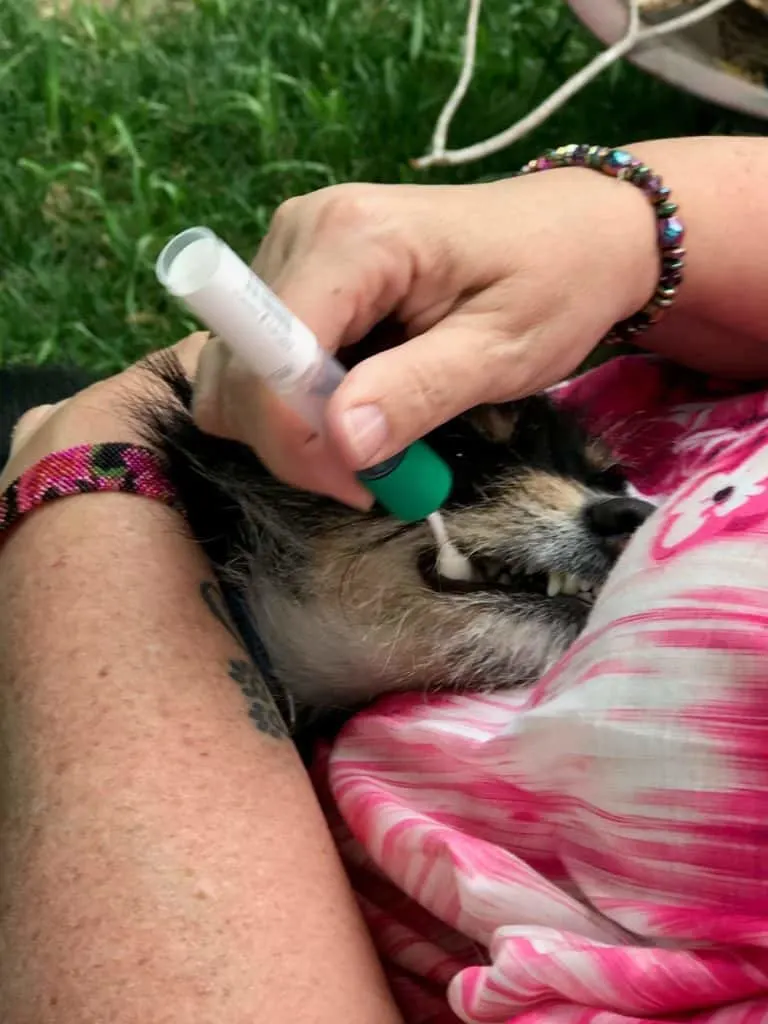 If you have a dog that doesn't fight you on this, this process would be easy.
Ideally is should go like this:
After you are done swabbing, you put it back in the tube and shake it for about 10 seconds.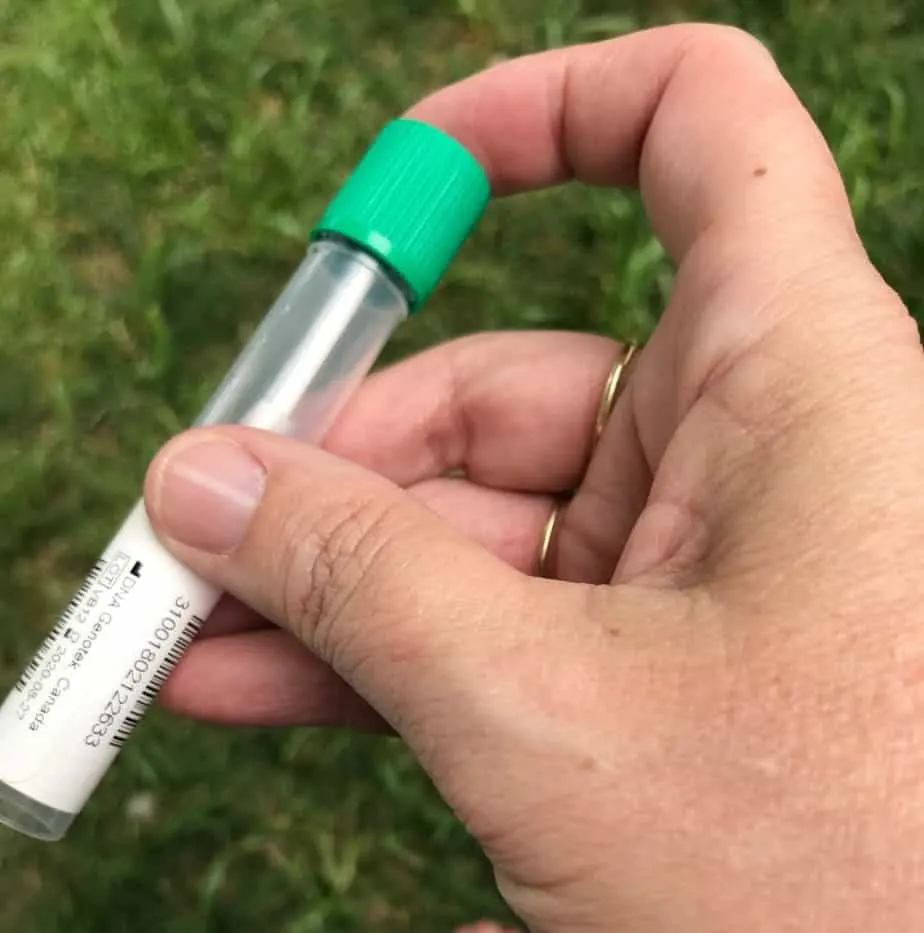 Then you just pack it back up in the same box and mail it back. The box has a pre-paid label on it.
This whole process is quick and easy. It takes 3-7 weeks to get the results back so I'll write another post with the results when we get them in.
So looking at this cute little face, what do you think he's mixed with?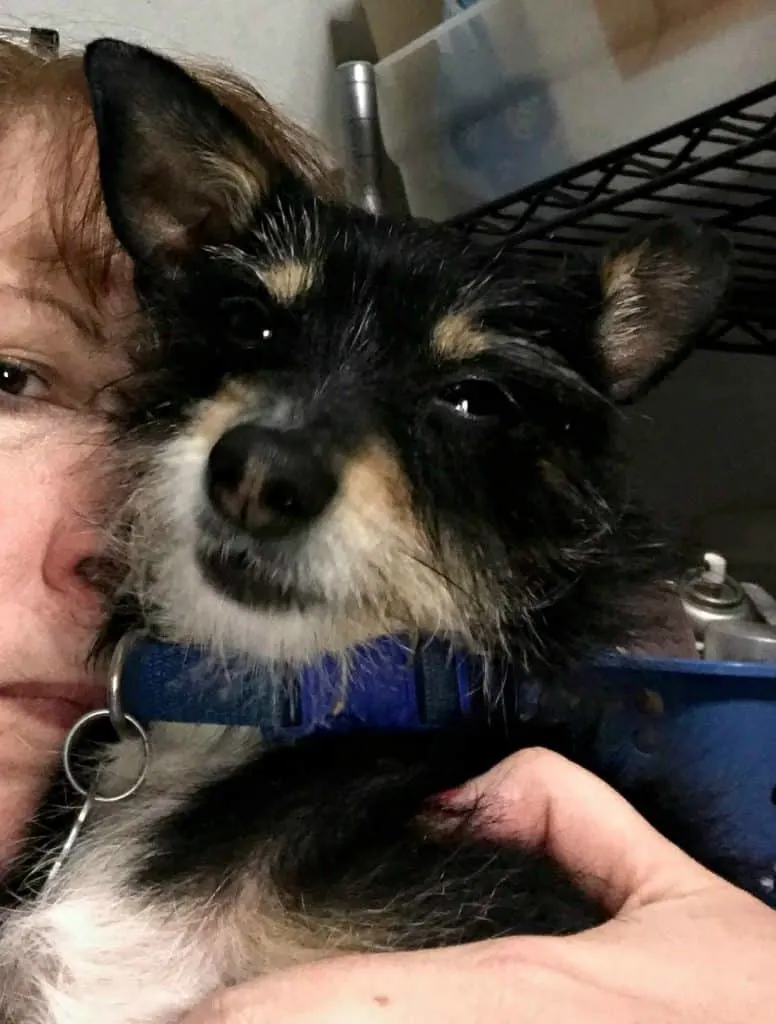 Have you ever used a DNA kit on your dog? Even if you know your dog is full blooded, this test will tell you what to watch out for health wise with your pup so it might be worth considering.
If you'd like to get one click here: Save $50 Off Of Your Embark DNA Kit with code: BARK50
Amazon also carries it here.
You can also see the results of Lucas's test in this post.