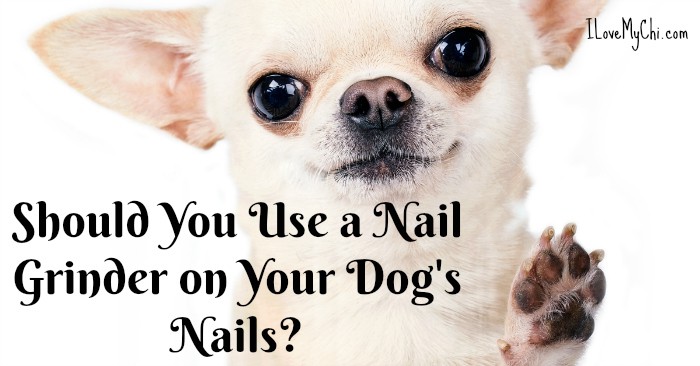 So many of us (me included) have trouble clipping our dogs' nails. I'm a former dog groomer and I still hate clipping Kilo's nails, mainly because she hates it so much. It's an necessary evil that has to be done to keep our fur kids healthy.
I have thought awhile about trying a nail grinder for my dogs' nails. I wanted one small enough to work well on Kilo the chihuahua and my sugar gliders' nails too, but large enough to work for my big dogs. I also wanted it to be quiet. I know they all have to make some noise but some are quieter than others.
I was asked if I wanted to try out the Almago Pet Nail Grinder. I wasn't paid to do this review but I did get the grinder at a discount. It looked to have the qualifications I wa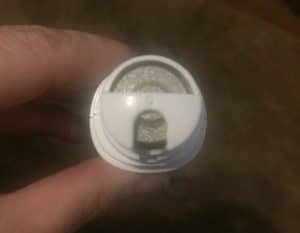 nted and has a 5 star rating and good reviews.
What I Liked About the Almago Pet Nail Grinder:
It fits comfortably in my hand.
It has 2 sides, one for larger nails and one for smaller nails. (see photo to right)
It was pretty quiet.
What I Didn't Like About the Almago Pet Nail Grinder:
It took longer to use than nail clippers. You only touch it to the nail for several seconds at a time so it definitely took longer than just clipping it.
It uses batteries instead of being electric. Actually this is a mixed blessing. I don't like having to buy new batteries for it. But the cord wasn't in the way and I can use it anywhere without having to be close to an electrical socket.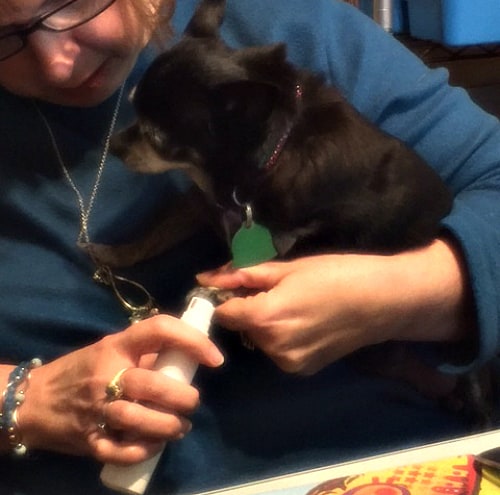 Usually it takes both my son and myself to do Kilo's nails. One of us has to hold her and the other does the clipping. However, she doesn't seem to mind the nail grinder at all. My son Ryan, and I both gave it a try and we were able to do her nails without the aid of the other.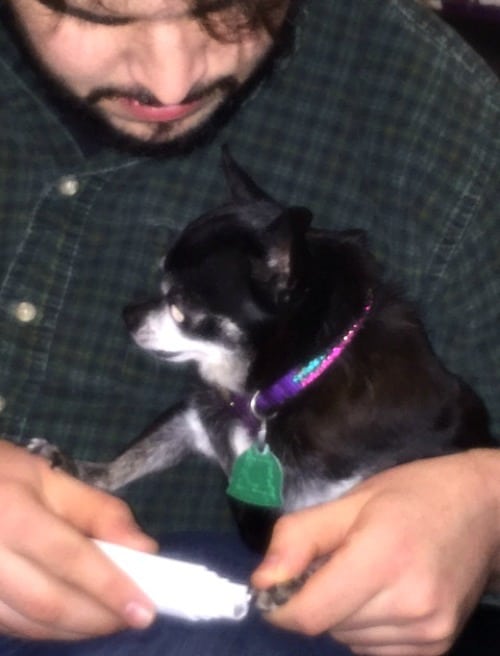 That alone is enough for me to recommend giving a pet nail grinder a try in general and I do recommend getting the Almago Pet Nail Grinder. Sometimes they sell out so if they are out of stock, this one looks just like it and has great reviews.
Have you ever used a nail grinder on your dog's nails? Or would you consider using one? Let me know of your experience in the comments!