This post contains affiliate links, and I will be compensated if you make a purchase after clicking on my links. As an Amazon Associate I earn from qualifying purchases. Learn More
Nail grinders, also known as dremels, help make pet's nails smoother and shorter than traditional nail clippers. They are quickly replacing traditional nail clippers in pet owner's grooming kits across America. However, choosing the right one can be overwhelming; the market is saturated.
If you are wondering why you should use a nail grinder and if it's right for you and your dog, read this: Should You Use a Nail Grinder.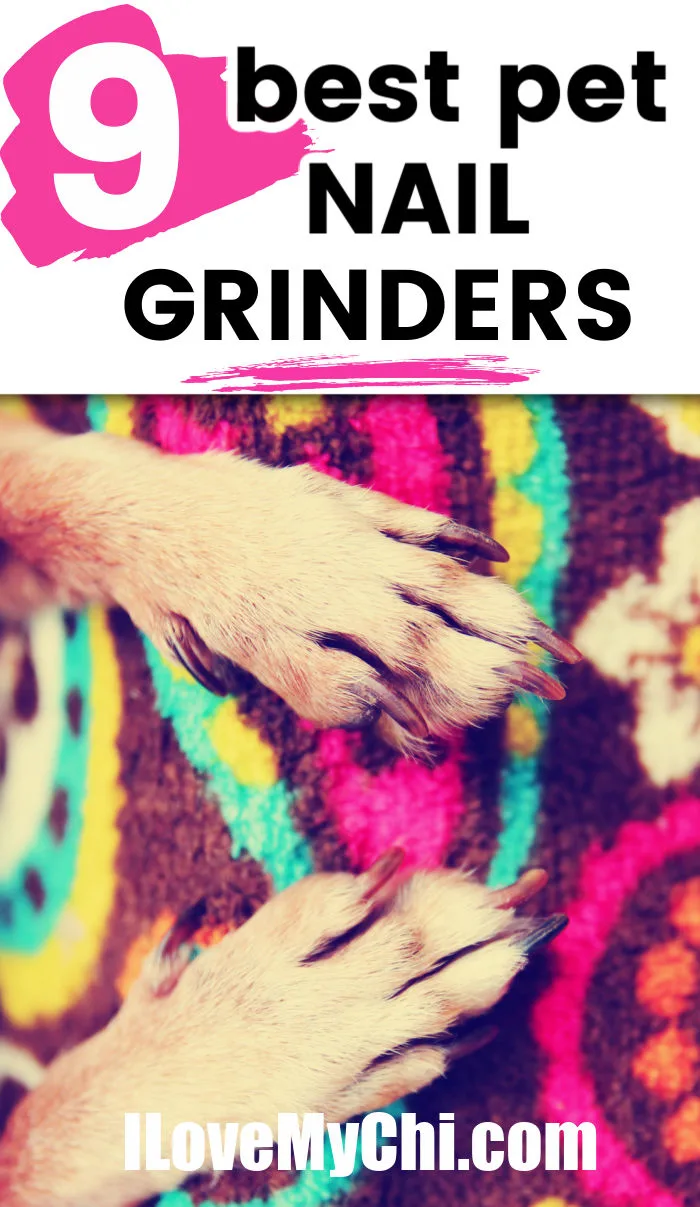 To help you find the best nail grinder for your pets, here are my top 9 recommendations for quality nail grinders based upon different needs:
4+ Star Nail Grinders on Chewy
Here are my top nail grinder picks from Chewy, all of which have a rating of 4 or more stars as of the publishing of this article:
Professional Grade Pick
The Wahl Ultimate Corded Pet Nail Grinder is my professional grade pick. Based upon the needs of a dog groomer, I believe this nail grinder would best fit their needs. Here is what I like about this product:
It is made for dogs of all sizes, as a professional groomer would need to be able to grind nails of many different sizes.
The handle is designed to be ergonomic and the device is light weight, which is important for frequent use.
The grinder has multiple speeds and is designed to be quiet, which can help reduce the stress of grooming.
It comes with an instruction book, different size dremels and a storage case, ideal for a mobile groomer.
The drawback to this model is that it does not have a nail guard around the grinder. If you do not have a lot of experience grinding your dog's nails and your dog is not the most cooperative, you would definitely want an assistant to prevent injury to your dog or yourself.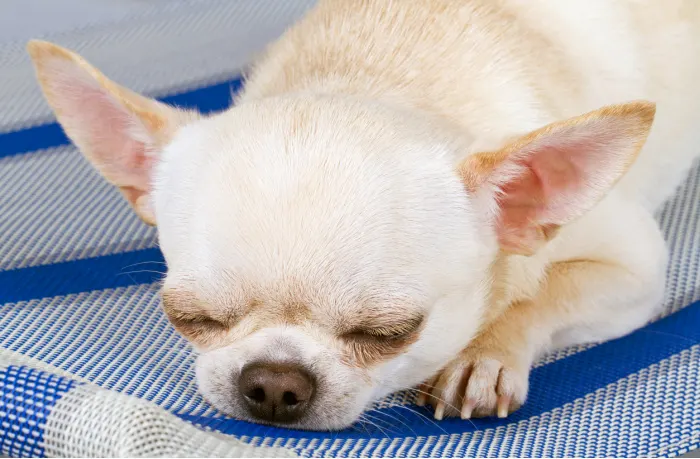 Ideal For Multiple Size Pet Households
The ConairPRO Professional Dog Nail Grinder is my pick for multiple pet households. Since families with multiple dogs and other pets that require nail trims such as cats or rabbits have a variety of needs, I believe this model can best accommodate the needs of multiple pets. Here is what I like about this product:
It is quiet and powerful, ideal for nervous pets because the sound is minimal and it gets the job done quickly.
The cord is long, allowing you to grind your pets' nails without being hindered by a short cord.
It has a clear guard around the Dremel, offering your pet and you some protection while not hindering your ability to see what you are doing. This cover is also ideal for containing some of the dust that is produced from grinding.
Cordless Pick
My top cordless pick is the ConairPRO Professional Cordless Two-Speed LED Dog Nail Grinder. Here is why I like this product:
This model has lights, ideal for being able to grind your pet's nails wherever they are most comfortable even if that is not a well lit area.
The grinder is quiet, ideal for reducing a nervous pet's stress.
This grinder has a safety cover with two holes in it, ideal for being able to quickly grind your pet's nails no matter what position they have taken and how you are holding the grinder.
Having a cordless grinder is ideal for pets who are not very cooperative, or for impromptu pawdicures; you can keep the grinder handy, and whenever you pet is calm, you can quickly try grinding their nails. Be sure to keep high value treats with it to make the pawdicure as positive as possible!
Novice Nail Grinder Pick
My choice for novice nail grinders is the Dremel 7760-PGK 4V Pet Grooming Cordless Kit. Here are the qualities of this product that I think make it ideal for a novice nail grinder:
It is designed to grind nails at a 45 degree angle, which reduces the likelihood of cutting the quick.
The shape of Dremel safety cover is easy to use and as you become more experienced, it is easy to remove should you decide that you prefer using it without the cover.
It can be charged with a USB, making it easy to charge almost anywhere.
The battery life lasts for about two hours, providing you time to take breaks and start again without having to recharge in-between attempts.
It comes with just the essentials, making it less complicated to use.
4+ Star Nail Grinders on Amazon
Here are my top nail grinder picks from Amazon, all of which have a rating of 4 or more stars as of the publishing of this article:
Grinder With Built In Light
The Ceenwes Dog Nail Grinder has the brightest built in lights of the grinders reviewed in this article. Here is why I like this product:
The grinder has two bright LED lights for maximum visibility.
The grinder features a diamond bit Dremel, which is durable and works quickly.
The grinder features three speeds.
As of the publishing of this article this grinder is reasonably priced and qualifies for Amazon Prime shipping.
It is easy to monitor the grinder's battery life by referring to its digital display screen.
Complete Pawdicure Kit
If you are adopting a new dog and you are unsure if they will tolerate a nail grinder, consider the JBONEST Dog Nail Grinder because this grinder also includes nail clippers. Here is what I like about this pawdicure kit:
You will have everything you need in this kit to trim your dog's nails to a healthy length. While grinding nails is better than trimming them, if your dog does not like the grinder and they have long nails, trimming off the longest pieces with the nail clippers then grinding the ends can make the process a bit more efficient.
If you have a dog who is not used to nail grinders, it will take time and training to help them learn to tolerate this. However, you are equipped to trim their nails in a way they will tolerate in the interim since nail clippers are included.
This grinder can be charged with a USB cord, great for on the go charging. This feature also allows you to use the grinder cordlessly.
The grinder comes with different sized Dremel covers, allowing for safe grinding of the nails of pets of multiple sizes.
The grinder was designed to be quiet and powerful.
Unique Option
The Craftersmark Dog Nail Grinder is shaped differently than most grinders; instead of a cylinder, it is shaped a bit like a hair dryer or gun, making it the most unique choice. This option is actually my favorite because it gives you different options to grind your dog's nails. Here is why this grinder is my top choice:
Holding the grinder in the position that you must hold it with the shape of this grinder offers a good angle to grind nails; it is easy to hold a dog's paw over the grinder without having to reposition the grinder to grind all the nails on one paw.
You have the option to turn on the grinder continuously via a switch on the side of the handle, or you may manually control it with a trigger on front of the handle.
The guard around the Dremel is a good shape, easy to work with and offers a good angle to grind the nails safely.
This grinder charges with a small USB port, easy for charging on the go and offers pet parents the ability to grind nails without a cord attached.
The grinder has an LED light to help pet parents see what they are doing better.
The handle is ergonomic, making it easier to hold for longer periods of time. If you have a dog who needs slow pawdicures this helps ease hand fatigue.
As of the publishing of this article, the grinder is a reasonable price and qualifies for prime shipping.
Why use a nail grinder instead of nail clippers?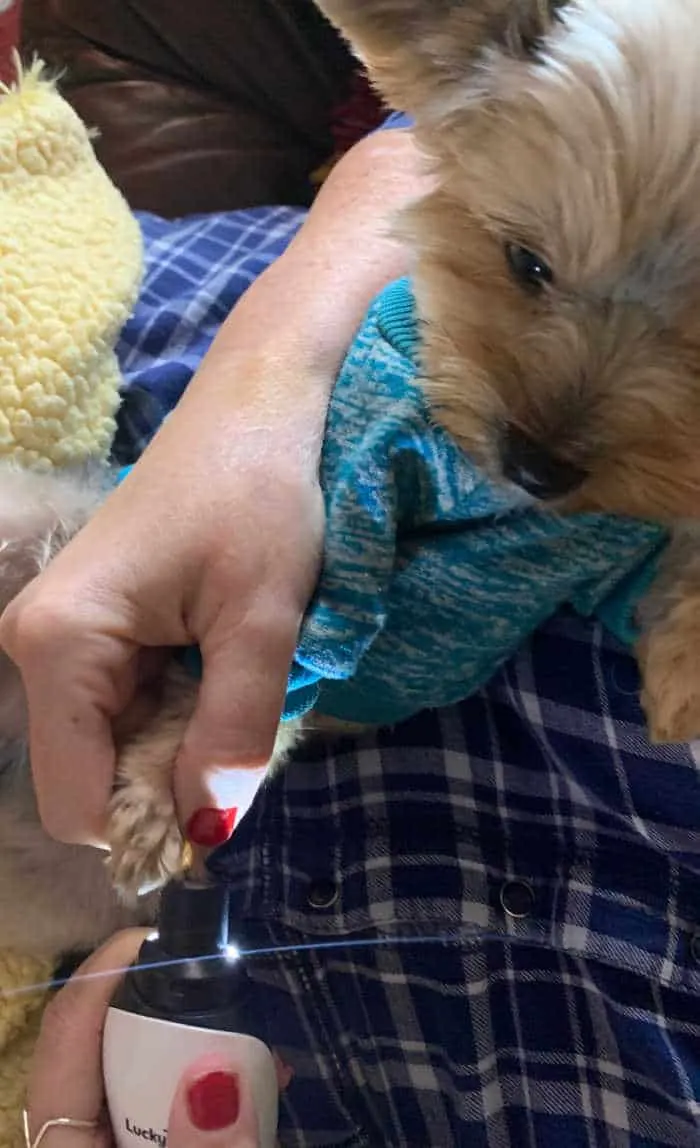 Nail grinders allow you to make your dog's nails as smooth as possible. This is helpful in situations wherein you have a dog that jumps or paws at you a lot; their scratches would be less painful. It may also reduce scratching on wood floors, leather furniture and other surfaces in the home.
Further, it is much easier to prevent injury to a dog's quick with a nail grinder than with nail clippers. The reason being that it is a gradual and controlled reduction of the nail, as opposed to nail clippers, which make you take off large chunks of the nail at a time. This is especially important for owners of dogs with black nails, as you cannot see the quick in black nails like you can in white nails.
If you are new to pawdicures, here is a link to a great video by Pet Finder on How to Cut Dog Nails.
Conclusion
My top pick for the best pet nail grinder is the Lucky Tail Dog Nail Grinder . You can read about our experience with it and why you should use a nail grinder on dog nails.
Be sure to purchase some stypic powder with your nail grinder to have on paw in case your dog's quick is injured.
While some pets do not like the sound and vibration of the motor, with some positive reinforcement training to include high value treats and lots of praise, they usually learn that having their nails done this way is not so bad.
Do you grind your dog's nails or clip them? Have you used any of the grinders in this article or did you purchase one of them? Tell me about your experiences in the comments below.