This post contains affiliate links, and I will be compensated if you make a purchase after clicking on my links. As an Amazon Associate I earn from qualifying purchases. Learn More
I love watching Chihuahuas sleep. Specially my Chihuahua. But all Chi's are fun to watch. They look like little angels when they are sleeping, don't they?
Join me in looking at some adorable sleeping Chihuahuas.
As usual, when I know who the pet parent is and/or the dog's name, I'll include it under the photo.
---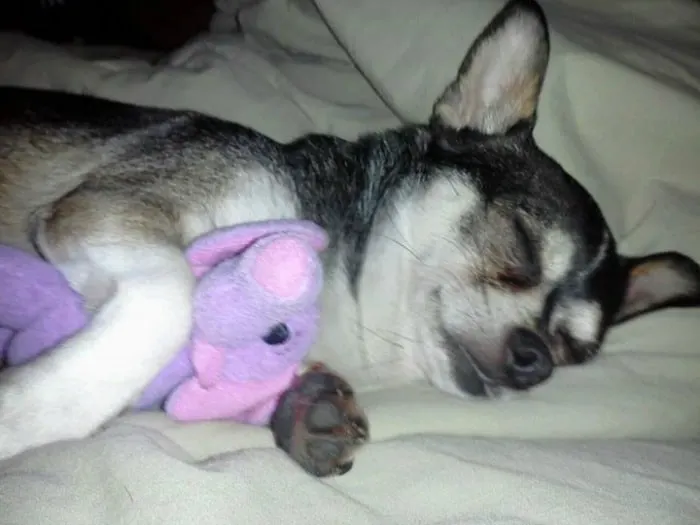 This is Tank who is sleeping with his Ellie. Renee Goertz is the pet mom. Does your dog sleep with a stuffed toy?
---
;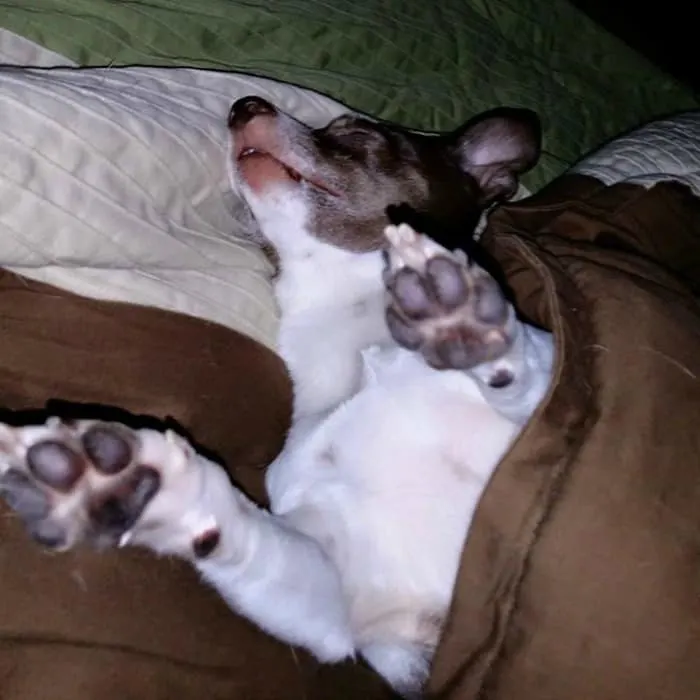 Sugar Bear the Chi who is 5 years old and belongs to Aunetti Smith.
---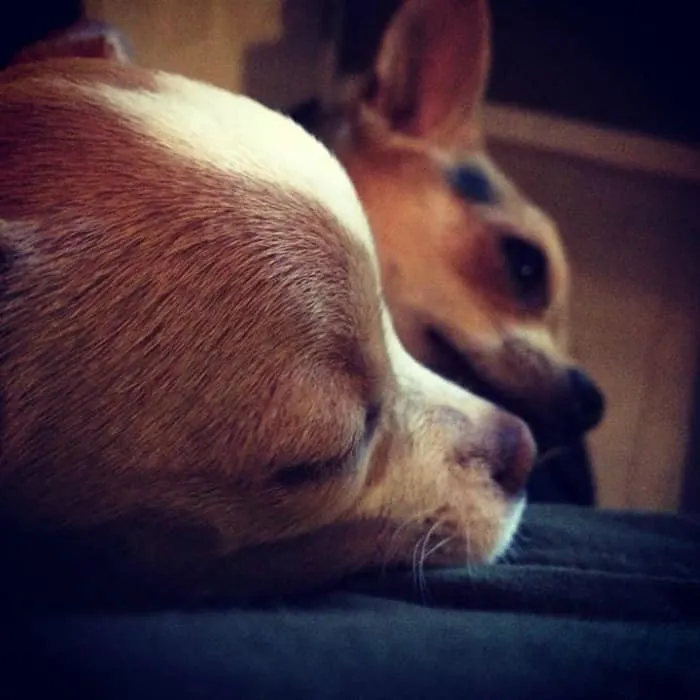 Don't know the name of this sleeping Chi either and the one behind him/her obviously isn't asleep. The owner is Christine Miller Gonzalez.
---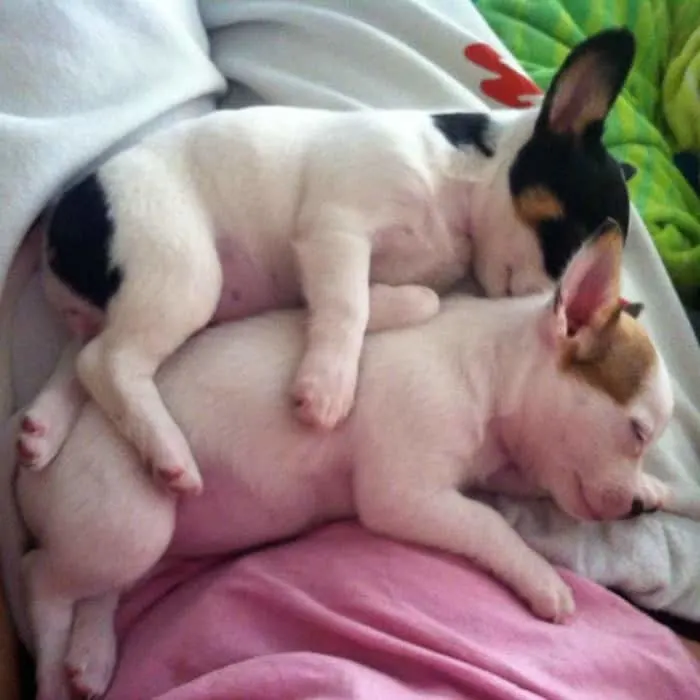 I don't know anything about these 2 sleeping Chihuahua babies. they are adorable, aren't they?
---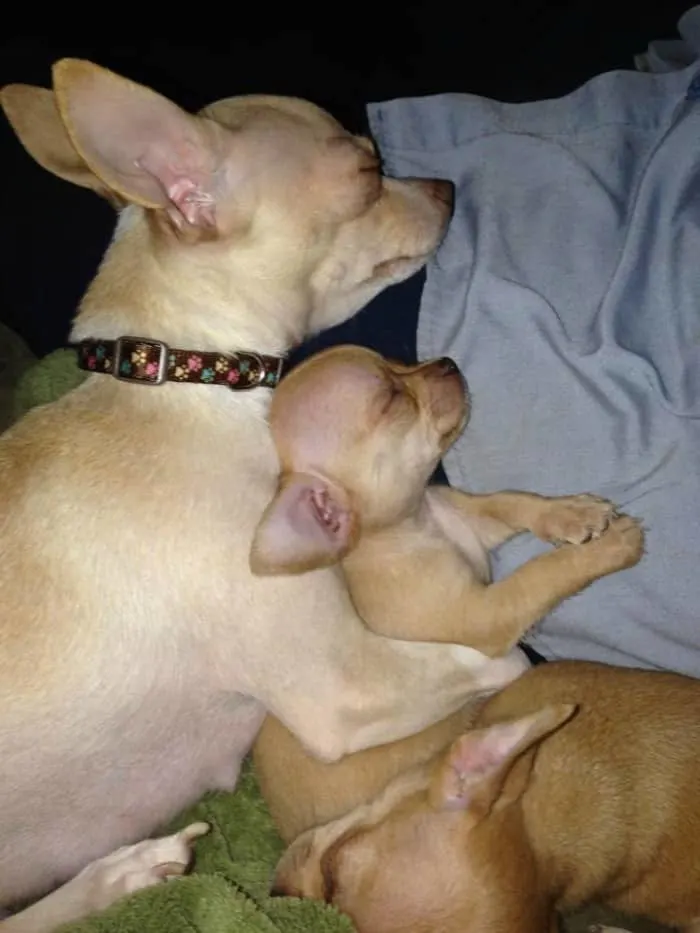 I love this sweet photo of the mom Chihuahua and her pups sleeping!
---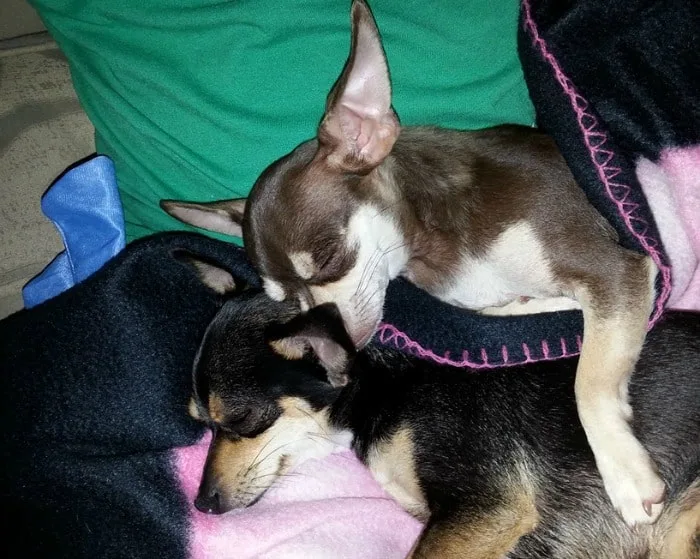 Here's a group of sleeping Chihuahuas. They look comfy!
---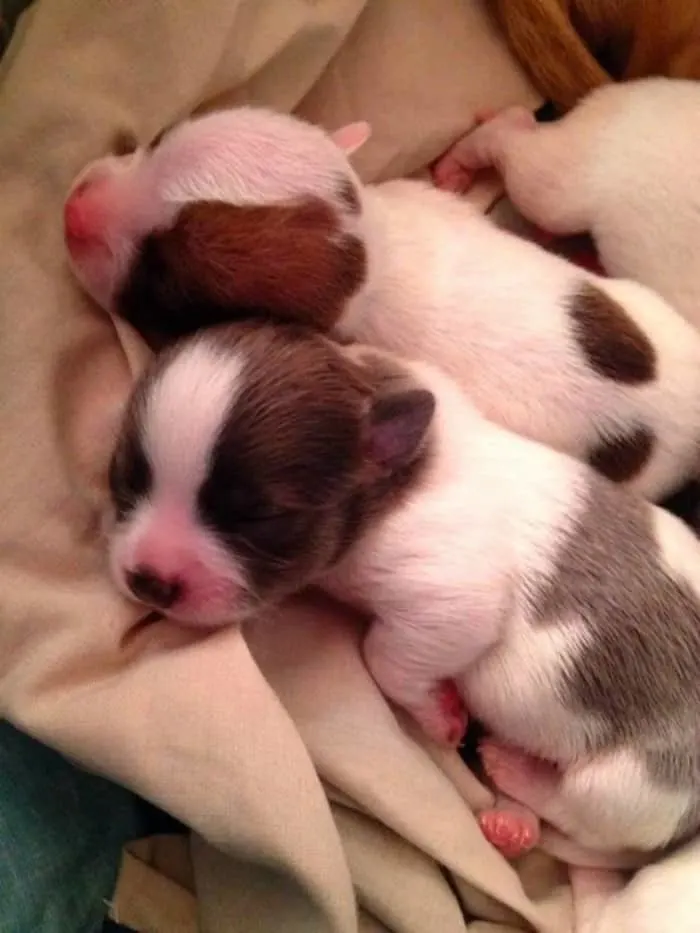 Look at these tiny little sleeping puppies!
---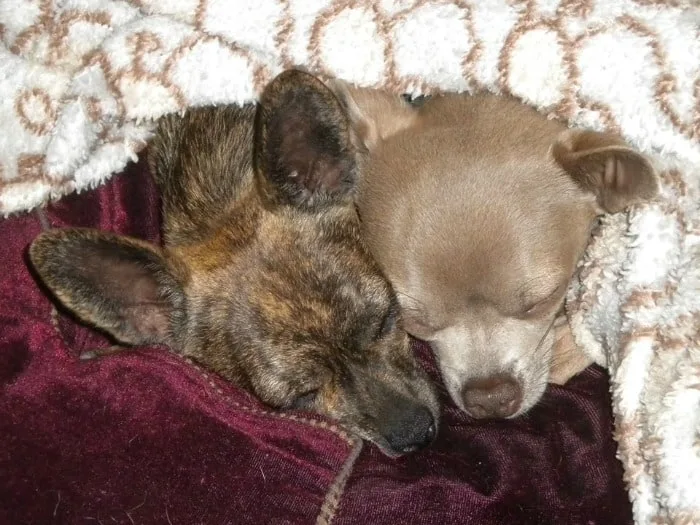 Love the coloring of these two Chihuahuas, don't you?
---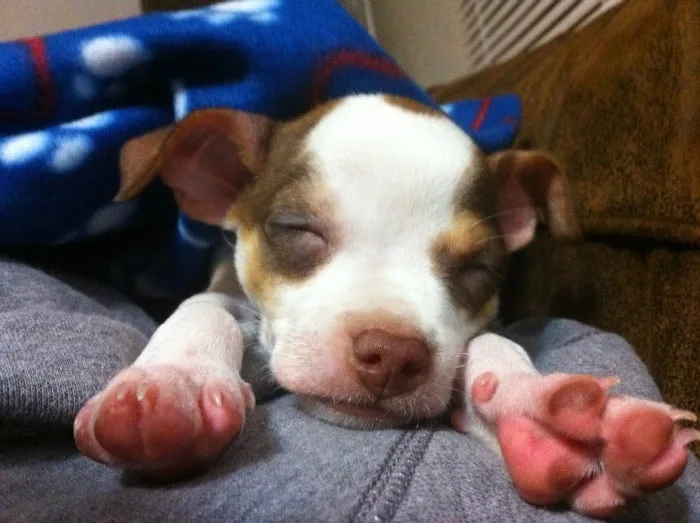 Don't you just love the way this little puppy is stretching in his sleep? Love him!
---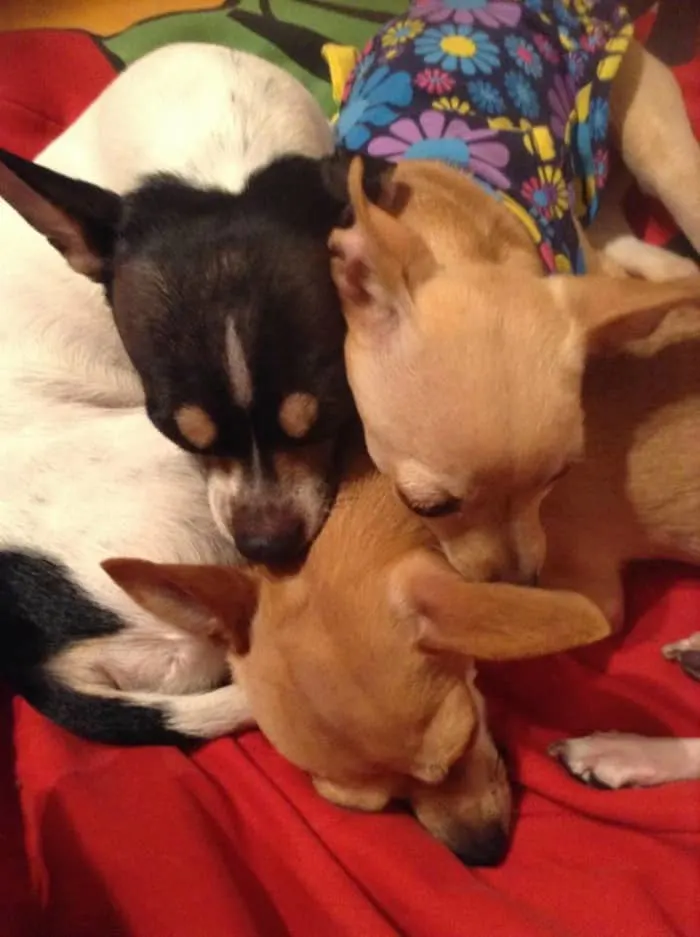 A Sleeping Chihuahua trio! Cute dogs!
---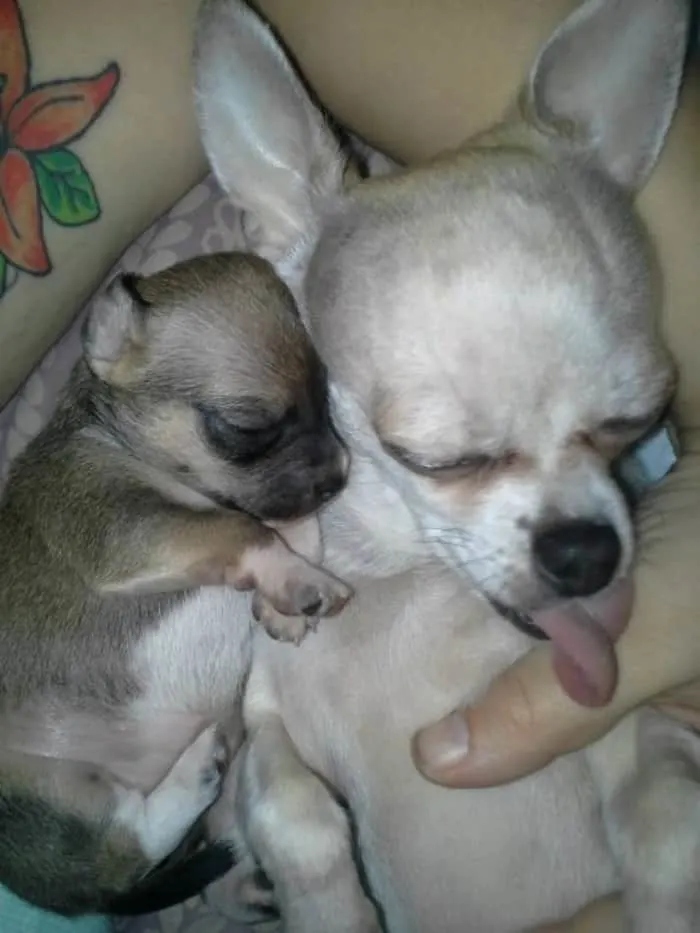 Such a sweet photo. The puppy is 3 weeks old. They belong to Adam Soucy.
---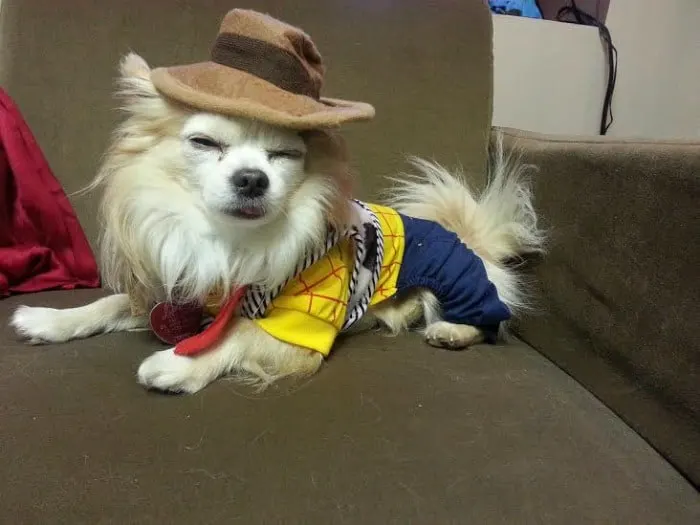 An adorable little cowboy owned by Adela Mendoza.
---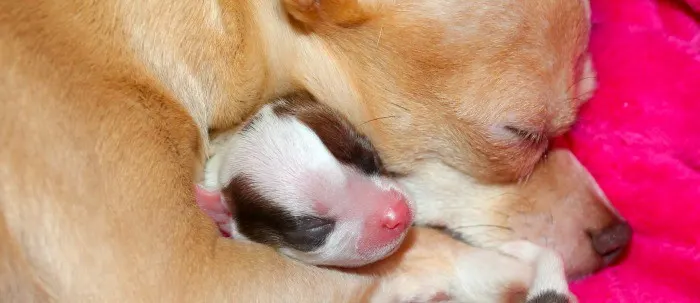 This sleeping Chihuahua mom and puppy belong to Andrew Clarke.
---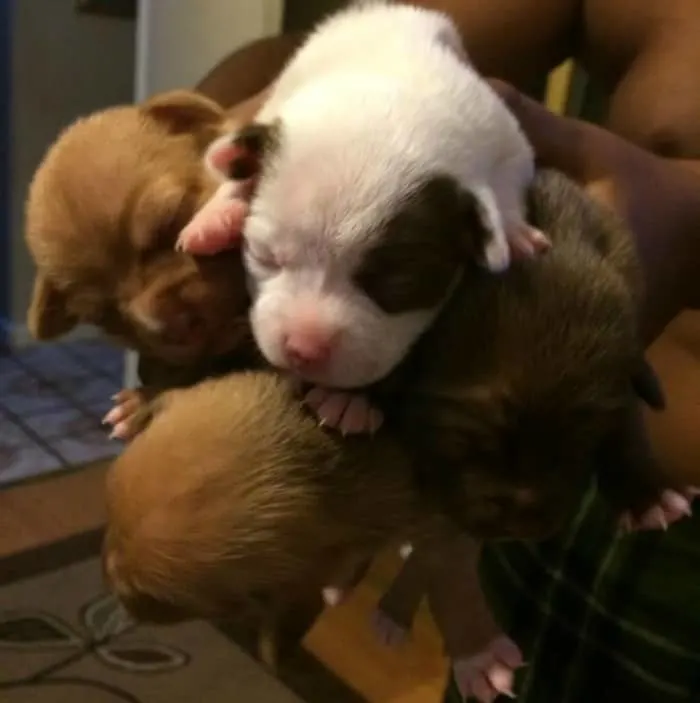 How are all these guys still asleep? Is it maybe they are too young to have their eyes open yet?
---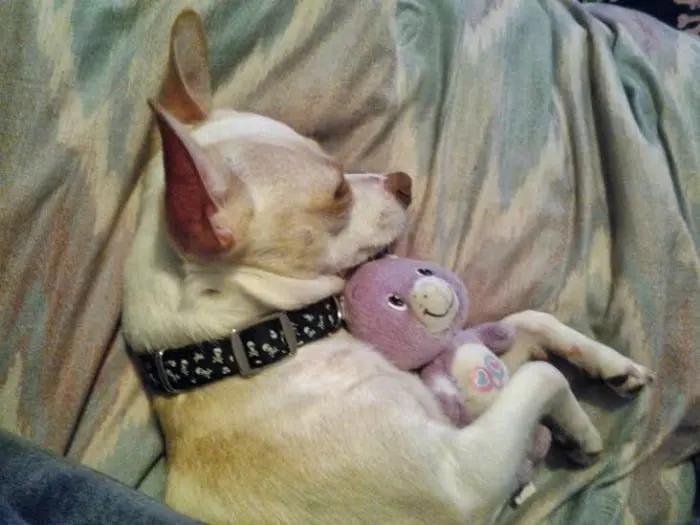 Here's another sleeping Chihuahua holding a stuffed toy. He belongs to Alanna Bauer.
---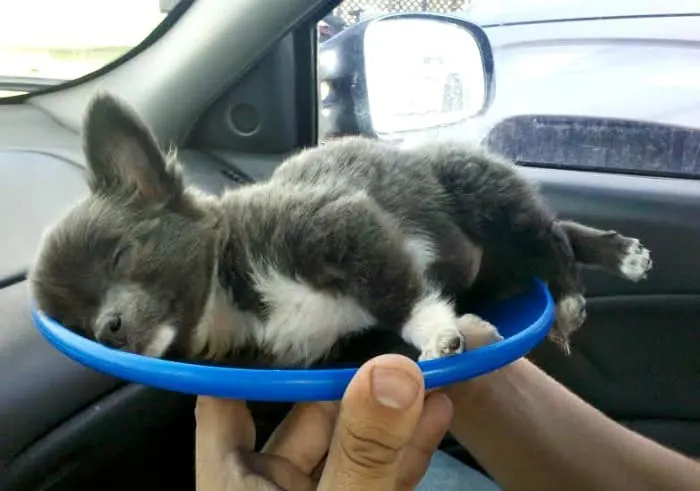 Now that's a first! Sleeping in a Frisbee.
---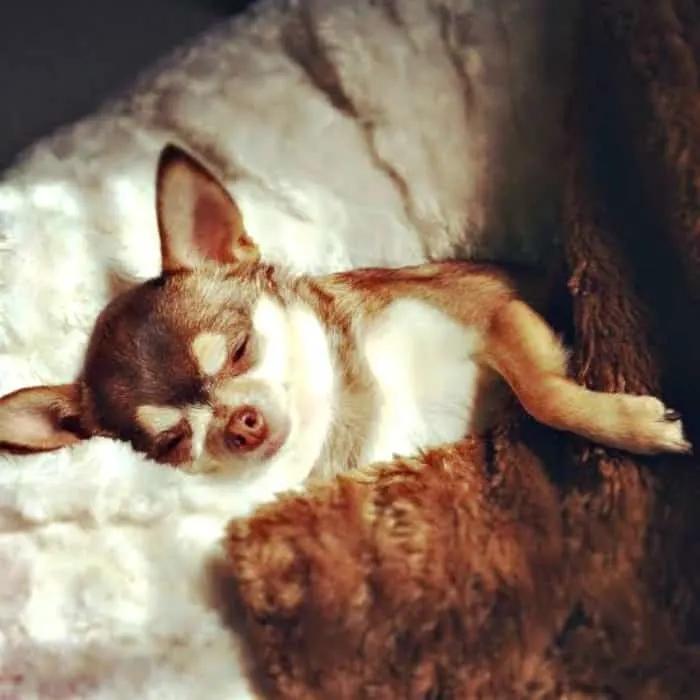 How luxurious! I could easily fall asleep in those blankets! The Chihuahua belongs to Alexandra Carrus.
---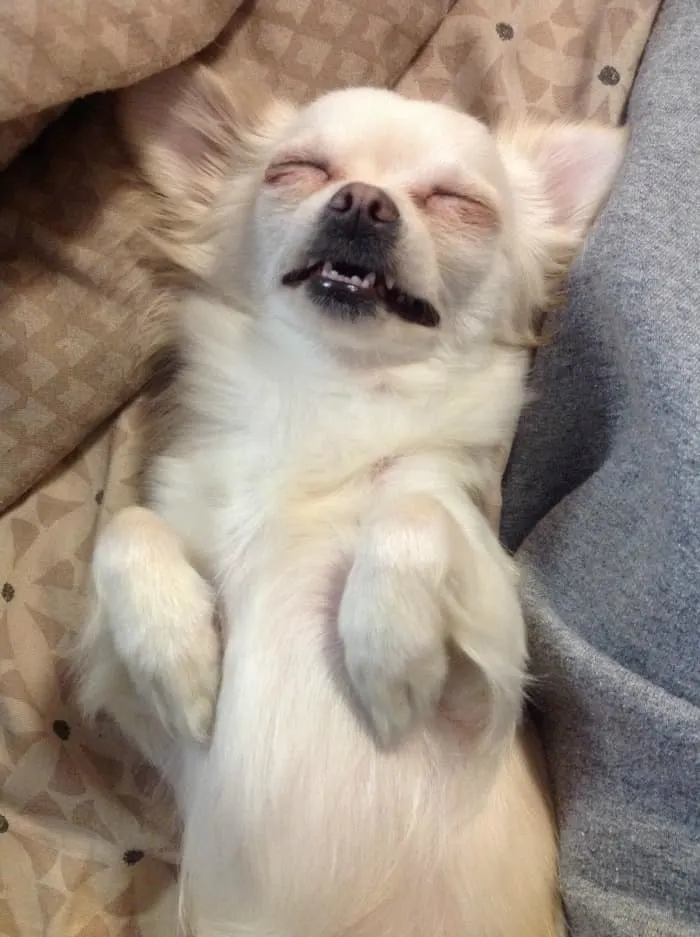 This sleeping beauty belongs to Amahra Davis.
---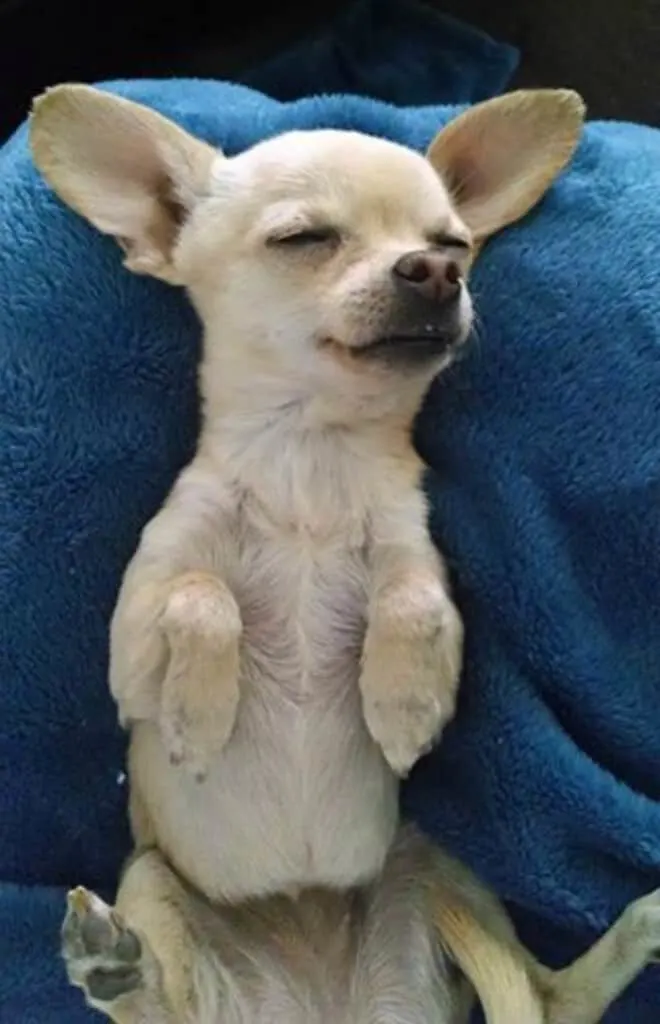 This little Chi looks like she's totally relaxed, doesn't she?
---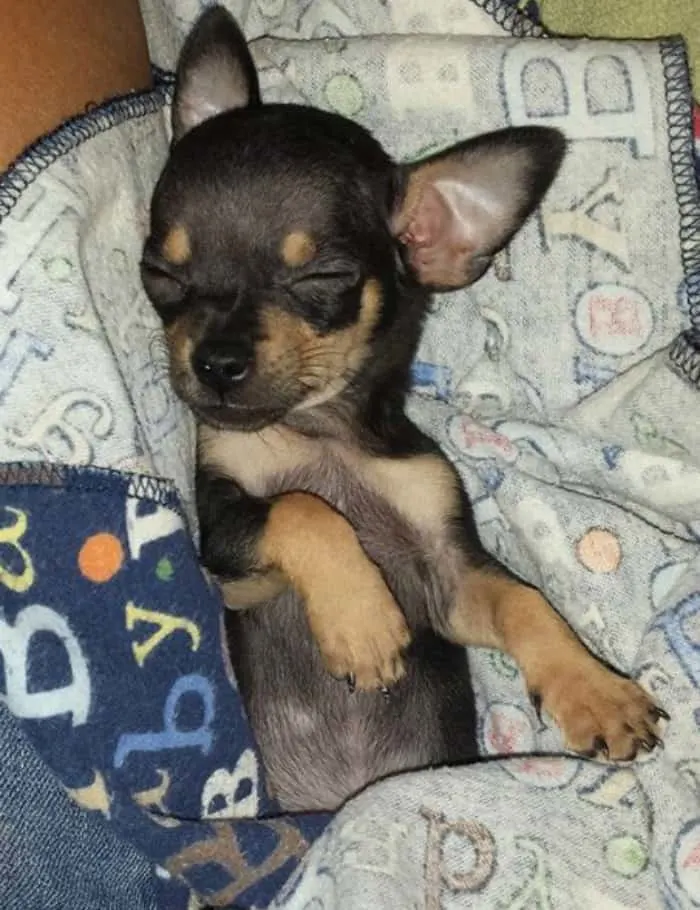 What a sweet little face. This little Chihuahua belongs to Amber Padilla.
---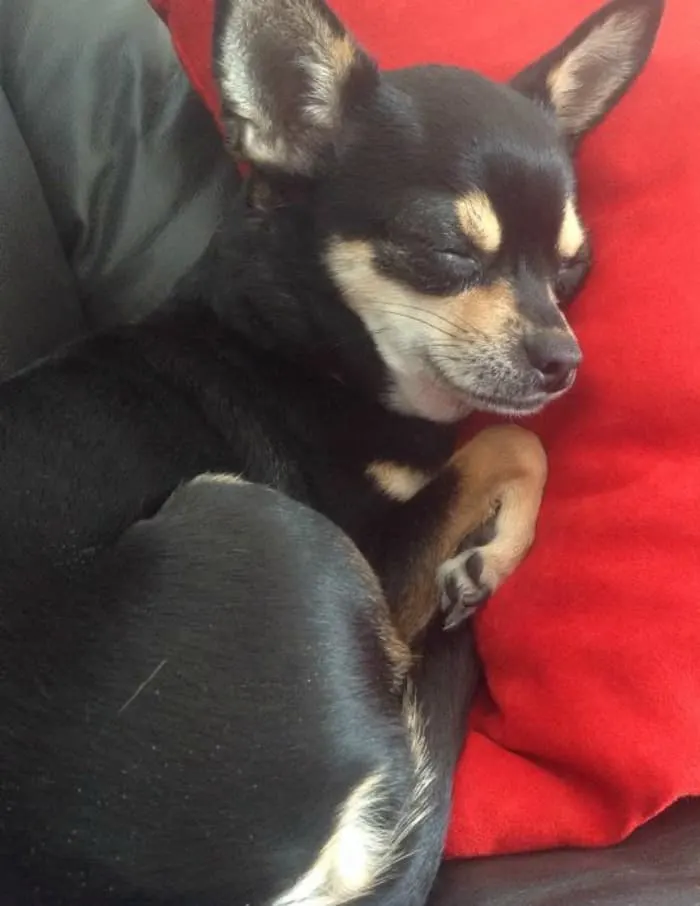 Last but not least is this little sleeping Chihuahua who belongs to Amelia Klawitter.
---
That's it for the sleeping Chihuahua gallery. Hope you enjoyed it!