This post contains affiliate links, and I will be compensated if you make a purchase after clicking on my links. As an Amazon Associate I earn from qualifying purchases. Learn More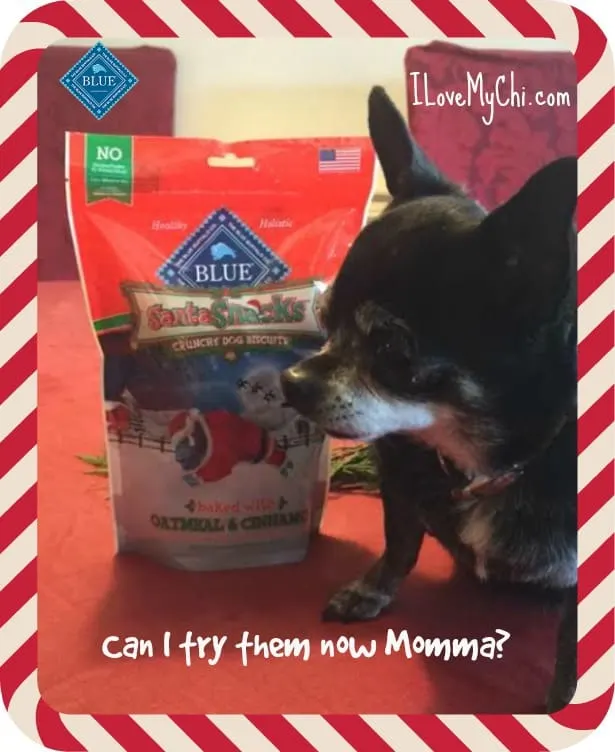 This post is sponsored by Blue Buffalo and the BlogPaws Professional Pet Blogger Network. I am being compensated for helping spread the word about BLUE Santa Snacks, but I Love My Chi only shares information we feel is relevant to our readers. Blue Buffalo is not responsible for the content of this article.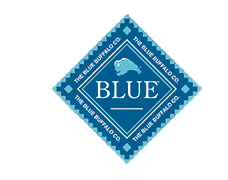 Even though Thanksgiving is just around the corner, I'm already thinking ahead to Christmas! It's the only thing about winter I like. With the holidays just around the corner, I'm on the lookout for Christmas gifts for my family and friends and of course . Of course that includes my dogs too. They are family and they deserve something special from Santa too!
When checking out PetSmart a few days ago, I noticed they had stocking stuffers for dogs in the front aisle of the store. So much fun stuff!
One thing that really caught my eye were these Santa Snacks from Blue Buffalo™ .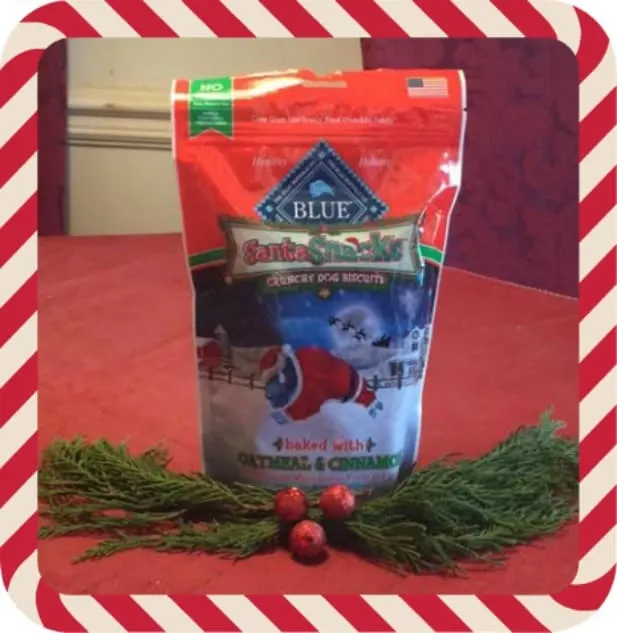 What I liked about them in just reading the package is that they were made with all natural ingredients including oatmeal, cinnamon, parsley, carrots, flaxseed and pumpkin. They are corn, soy and wheat free.
Healthy dog treats are a must for my fur babies.
When I opened the package, they smelled so good, I was tempted to try them myself! The cinnamon smell reminded me of Christmas. But I was wondering if the dogs would like them.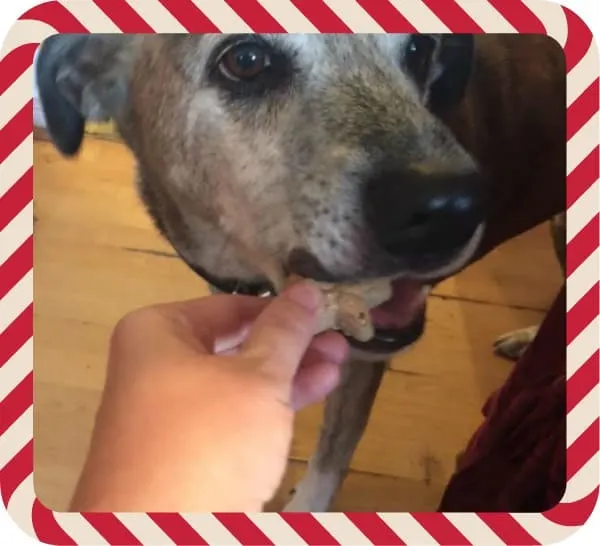 Buddy, my picky boy tried them first. He seemed to like them. It's always hard to tell with him. He never gets too excited about food. But if he eats it, he likes it.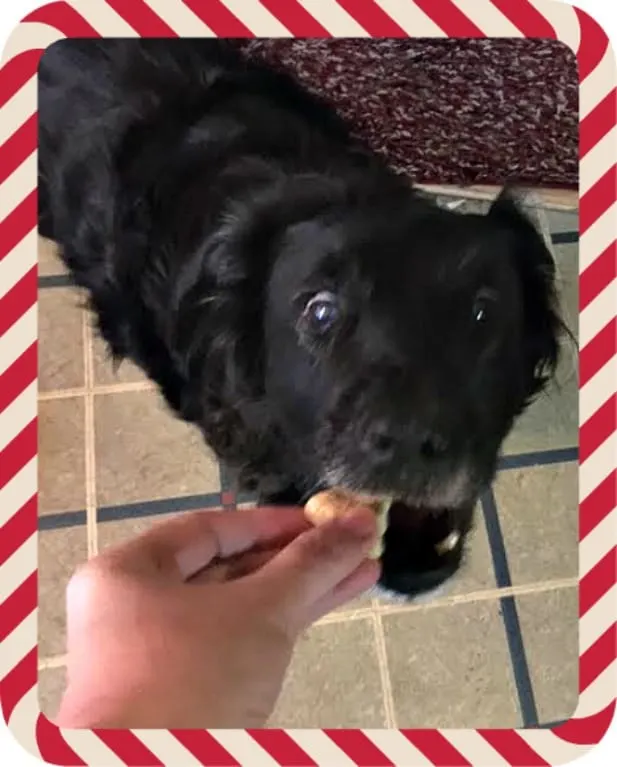 Roxy tried them next and I could tell she totally loved it. She immediately begged for more.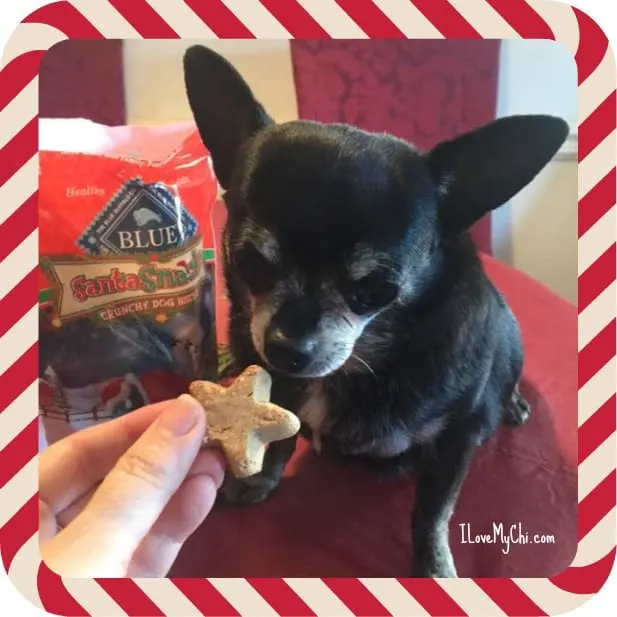 Kilo loved her treat too. For the photo, it looks like I gave her a whole treat but I actually broke off a piece of it for her being we are working on her losing some weight.
So Blue Santa Snacks were a hit with the pupsters and I wouldn't be surprised if they each found a bag in their stocking this Christmas.
If you try these snacks or have already tried them, let us know what you think about them. Did your dogs like them?