This post contains affiliate links, and I will be compensated if you make a purchase after clicking on my links. As an Amazon Associate I earn from qualifying purchases. Learn More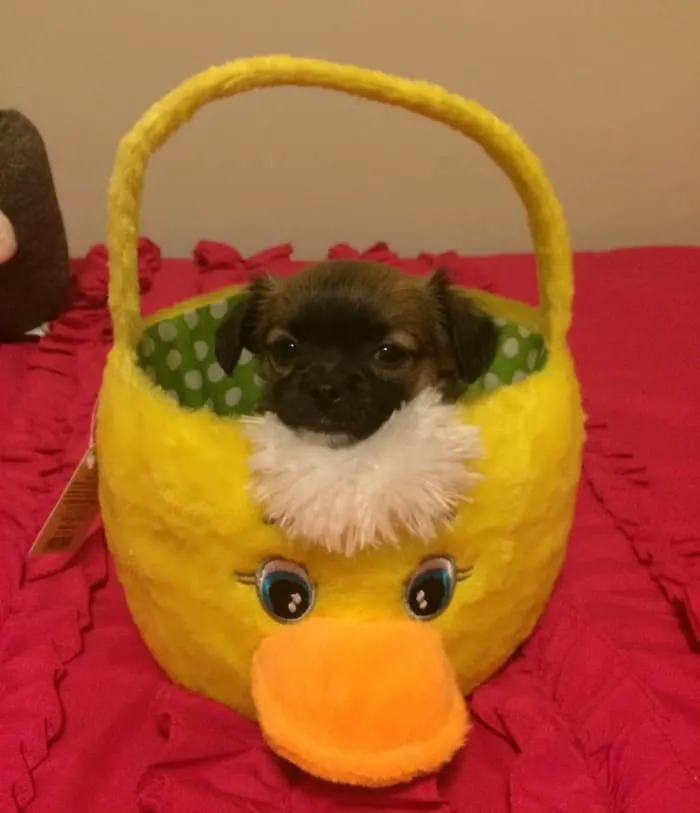 I absolutely love all the pics on your page! I recently have gotten my little Cricket. God has been so good to me. My husband lost his job, our little chi Molly died, and my husband's uncle passed, and we moved to North Carolina for another job – away from all our family.
We did keep our home in Easley SC. I knew God would bring us back home eventually. I prayed for three things for a full year. All this happened last spring in March and April.
This March, The Lord God answered my prayer. God is a mighty God!
We are back home, my husband has a "better" job, and the day after we move back I get a new little baby chi!❤️ My heart is so humbled by Gods grace and love for us.
Thank you and may our Lord be gracious to you.
Tonya Taylor