This post contains affiliate links, and I will be compensated if you make a purchase after clicking on my links. As an Amazon Associate I earn from qualifying purchases. Learn More
Growing old is inevitable, even for our pets. The skin becomes loose, the bones weaken, joints stiffen, and the energy and vitality once known begins to fade. It's a sad thing watching a dog that's been such a close companion grow old. But even though we can't prevent our dogs from aging, we can do things to keep them comfortable.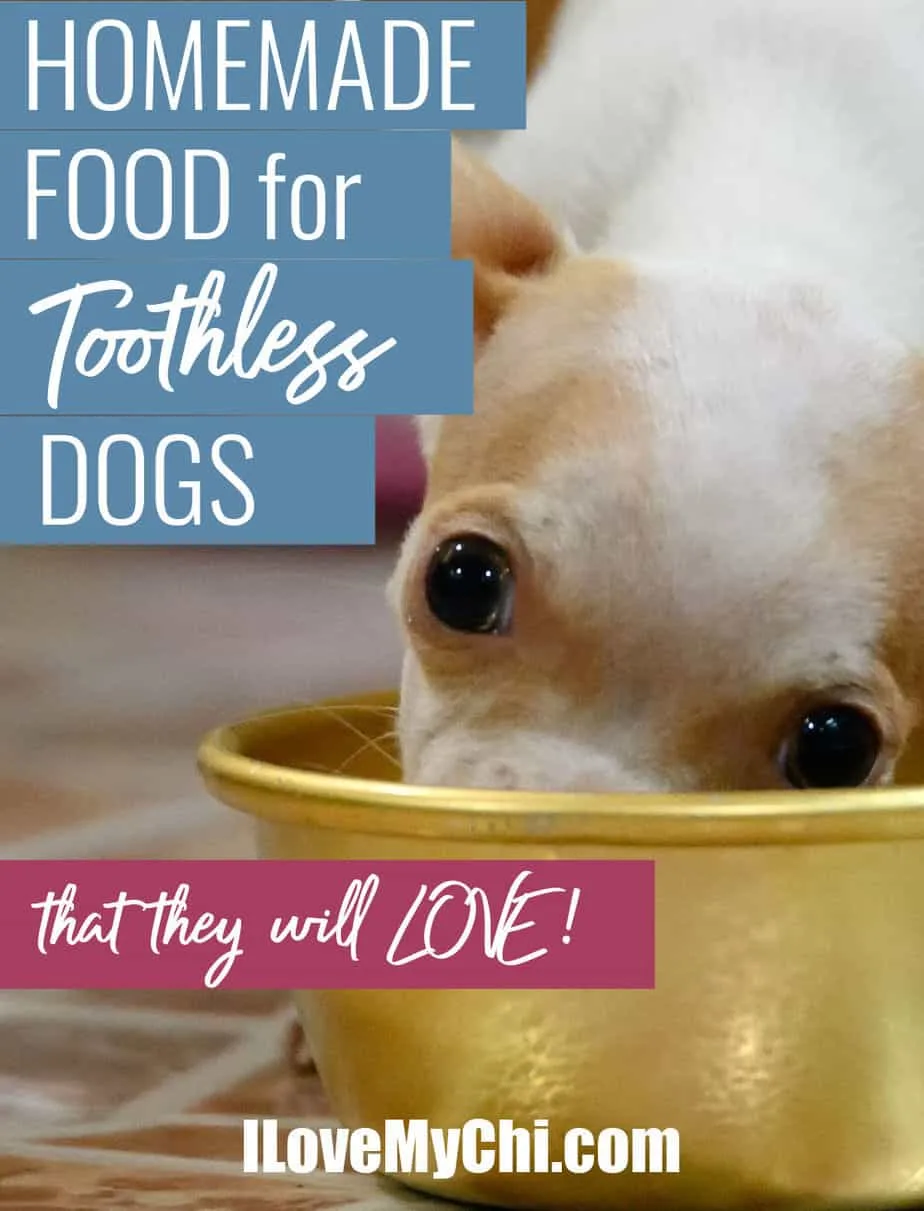 When dogs get older, especially tiny dogs, their teeth begin to fall out. So they cannot manage the food they used to eat, and you must find an alternative.
If you have an old or toothless dog, there are several ways of making mealtimes enjoyable and keeping your canine companion fit and healthy.
What Dogs Can Eat
Scrambled eggs – a good source of nutrition
Mashed potatoes ( a lot of carbs so feed in very small amounts)
Barley
Rice, brown rice
Sweet potato (small amount)
Peas, carrots, green beans
Cottage cheese, grated cheese
Chopped tuna, salmon, or mackerel (canned or fresh)
Most fish
Cooked oats
What Dogs Should Never Have
Onions – gives dogs a type of toxemia that can kill
Corn cobs – The stomach acid won't break them up
Raisins or grapes – they have toxins in them
Rice Pudding or any milk or dairy products – Difficult to digest, and many dogs are lactose intolerant
Chocolate – contains caffeine, which is dangerous to dogs
Coffee or tea – Same reason as chocolate.
Recipes for Toothless Dogs
Chicken and Rice with Grated Cheese
Ingredients
1 c. Rolled Oats cooked according to directions
1/2 c. cooked Ground Turkey
1 T. Olive Oil
2 T. chopped cooked carrots
2 T. chopped cooked zucchini
1 t. Calcium Powder or finely ground Egg Shell
Sprinkle of Parsley and Rosemary (dried or finely chopped fresh)
Instructions
Stir everything together and store for up to 3 days. 1 serving is about 1/2 cup.
Ingredients
2/3 cup of Chicken (can increase this if required depending on the size of dog)
1/2 cup Rice
1/2 cup Mashed Potato
1 T. Grated Cheese
1 cup of Water
Instructions
Combine mince with water in a pot, bring to a boil, then simmer.
Cook the rice and stir into the pot with the grated cheese and mashed potato and simmer for a few minutes
Remove from heat and strain off most of the sauce
Leave to cool and add the juice back.
Chicken Broth and Cottage Cheese
Ingredients
1/2 cup Chicken Broth
1 cup low fat Cottage Cheese
1 cup Cooked Rice
Instructions
.Heat up the broth, mix with rice and cottage cheese.
Cool completely before serving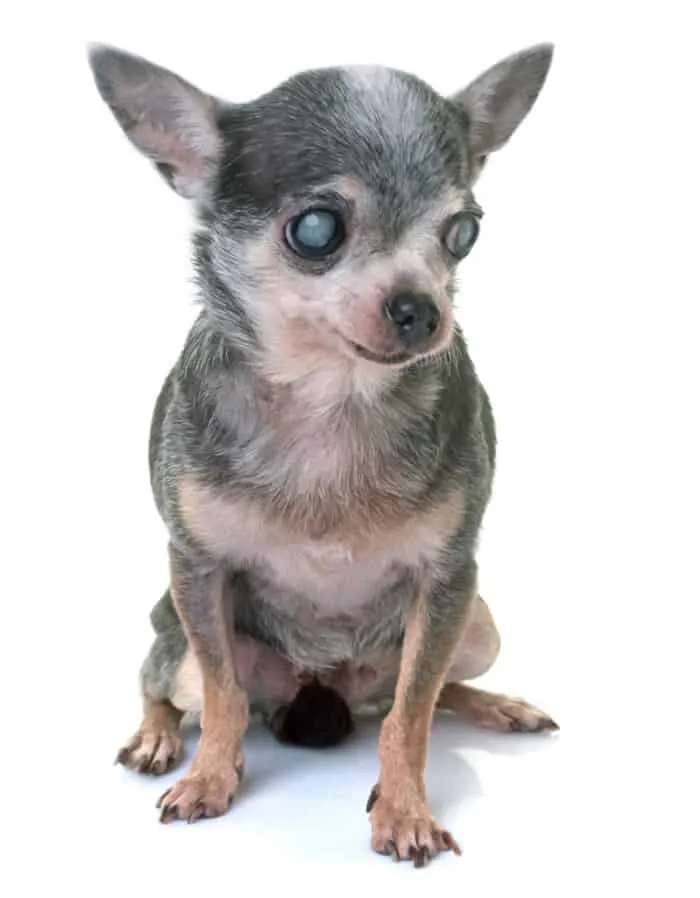 If you do not have time to make the recipes, you can get a can or bag of quality senior dog food and soak it in warm water or warm broth until it is soft and serve it. Putting it in to soak a few hours ahead of time will give your dog a nice soft meal to eat in the evening.
Chopped turkey, beef or chicken and rice boiled with greens and lentils also make a nice meal.
You can also order food from the fresh food delivery services. We use them and LOVE them. The food is a perfect consistency for toothless dogs.
I have written posts on the ones we have tried and you can read about our experiences below:
A Pup Above (our favorite)
If you have a senior dog, you may wish to add a supplement to your home-made recipes as, just like humans, they need certain vitamins and minerals to keep them healthy. Your local pet store will have a variety to choose from, and the powdered versions are best for toothless dogs. You can also find them on Amazon here.