This post contains affiliate links, and I will be compensated if you make a purchase after clicking on my links. As an Amazon Associate I earn from qualifying purchases. Learn More
One of the fun things about having chihuahuas is getting to dress them up in cute clothes. I have been getting into subscription boxes lately (particularly chihuahua subscription boxes) so I was on the lookout for a dog clothes subscription box.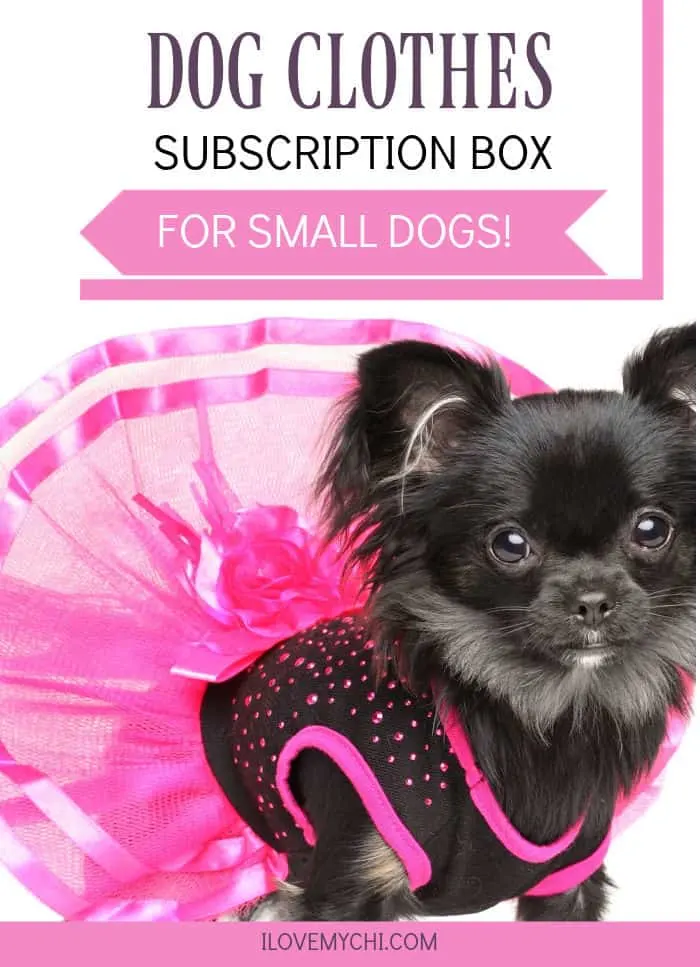 I found several I want to try out but the first one I tried out (and loved) is the Tiny Tails box.
So far I have gotten 2 boxes from them and both were wonderful. You can check out the video below where I share what I got in those boxes:
What I love most about it was the toys and treats were perfect for small dogs. It's geared for dogs between 2 to 12 pounds so everything is small for our little guys. You get a couple of treats, a couple of dog toys and an outfit for your dog in each box.
The treats are high quality and so far have been a big hit with all 3 of dogs. Actually everything has been very high quality.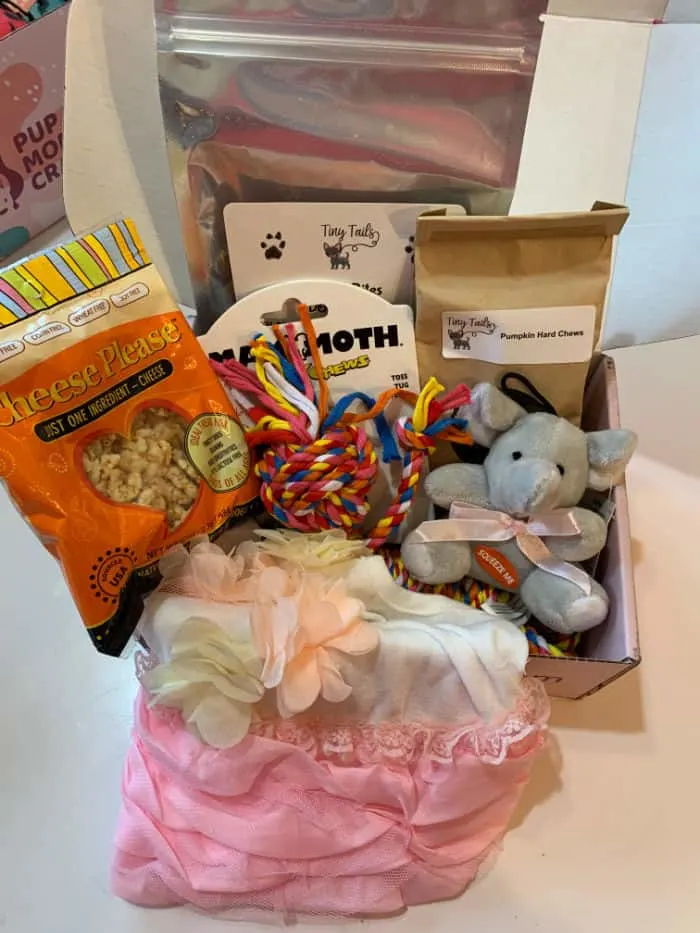 The outfits I picked were for Lucy because my boys just wear sweatshirts when it's cold and not much else the rest of the time. Lucy is double-coated long haired and doesn't seem to get cold like my male dogs do so I just dress her up because she's freaking adorable in cute girly clothes.
After I signed up, I was contacted for Lucy's measurements for her outfit. There may have been a place on the check out form to add that that I forgot. I got this off of Cratejoy and I they make it so easy to manage your account. You can cancel anytime. Most of the crate companies will have an option to buy just one crate or sign up for a subscription but even the ones with a subscription are easy to cancel after you get your first box if you only wanted one.
I have found a few more dog clothes subscription boxes besides Tiny Tails but haven't signed up for them yet. I will tell you what I know about them though.

Spence & Bruiser have a high quality dog clothing and accessories subscription box service and you also comes with a few other things too. You can check it out here.

I so wish this box was available in the US but it looks like it's only available in the UK. This one is specifically made for chihuahuas! You get 5-6 items for your chi plus something for you too. Check it out here.
let me know if you know of any other dog clothes subscription boxes or if you have tried any of these.