This post contains affiliate links, and I will be compensated if you make a purchase after clicking on my links. As an Amazon Associate I earn from qualifying purchases. Learn More
When I first heard about fresh dog food subscription services several years ago, I was wanting something other than just kibble to feed my dogs. I have been leery about just how much nutrition and how safe is commercial kibble dog food. I thought about making their food and actually do make it once in awhile, but frankly I'm too lazy to be consistent at making it on a regular basis.
Get 50% Off The Farmer's Dog
My fur babies are my life and I want them to have the best. I decided to give The Farmer's Dog food a try. It was a hit with them. There are a lot of things I love about The Farmer's Dog and a few I don't and I will be entirely honest about our experience with it. Be sure to check out all of our posts on the best dog food for chihuahuas.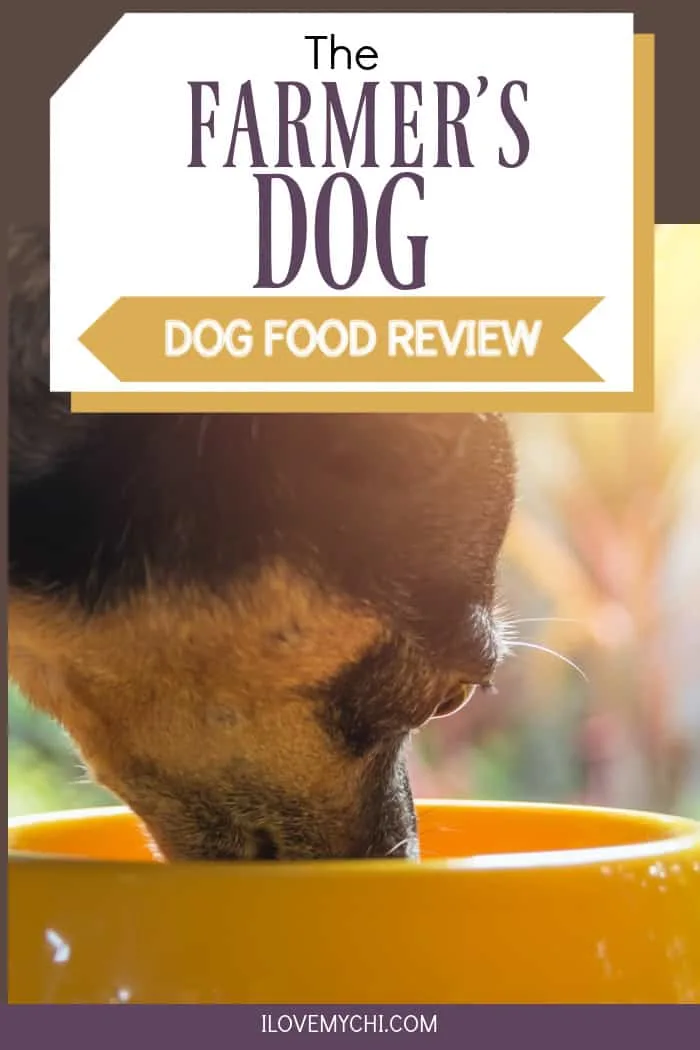 Since we first tried it about 3 years ago or so, we have tried several other subscription food services too. I want to write about as many as I can and give you an honest opinion on each of them. I went back and ordered The Farmer's Dog food again recently, just so I could see if anything has changed and to give the latest information.
The Ordering Process
When you first go to their site, they will often have a coupon at the top, so be sure to click that.
You will be taken to a screen where you will be asked for information about your dog or dogs. Since fresh food can be a pricey, I just buy it for 1 dog and then split it 3 ways at each meal. They also get a little bit of kibble (they eat freeze-dried Rawwble from Bixbi)and a dash of a topper. You can however, get individual food packs for each of your dogs. You just put in how many dogs you have and their names. It will ask a few more questions about you and your dog such as their age, weight, breed and if they have been neutered or spayed. It will also ask about their body type (are they chunky, skinny, etc.) and are they active, a good eater, do they have any health issues and what they are currently eating.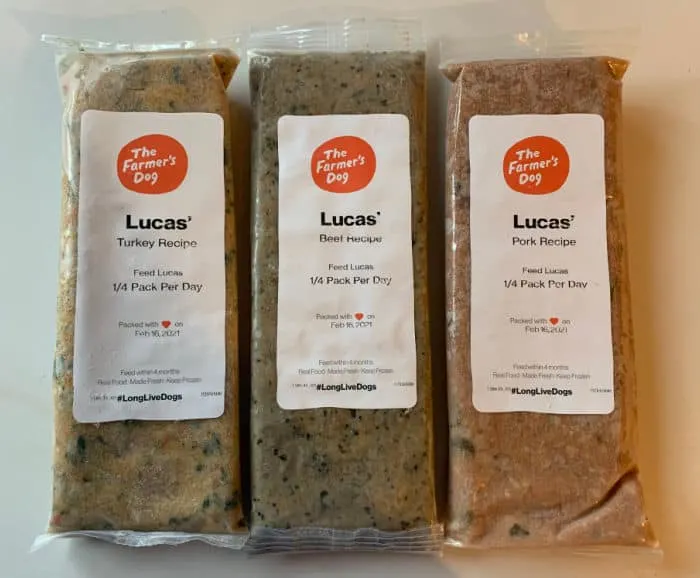 After all the questions it gives you a recommended meal plan. Then you check out. One thing that is cool, is they have several different recipe packets you can choose from. You can choose just one flavor for your shipment or up to 3 flavors for your your shipment. We picked turkey, beef and pork. They also had chicken and lamb.
For your initial checkout, you will get a trial shipment for 2 weeks worth of food, and then after the trial they will ship out the food to you every 7 weeks.
Receiving the Shipment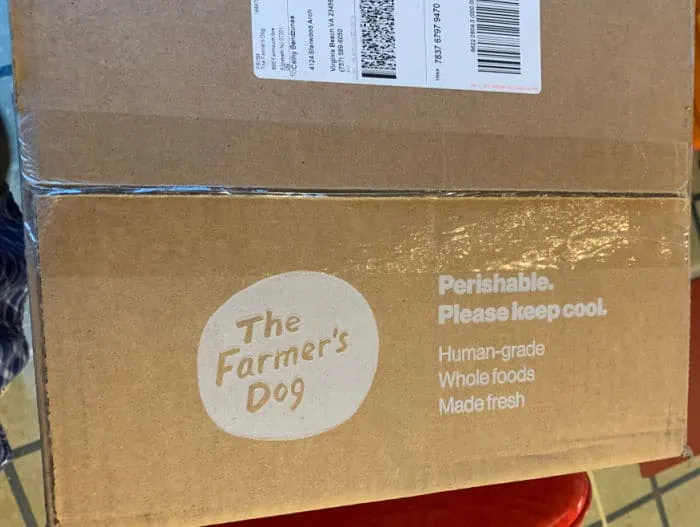 The box has dry ice in it so it stays cold. The food comes in packets with your dogs name on it and feeding instructions. You also receive a cardboard container to store the food in your fridge.
Storing The Farmer's Dog Food
I do like the shape of the packets, They are long and kind of flat so they are easy to store in the freezer. So I keep the current packet that my dogs are eating in the fridge, in the container provided by the company. Then when their food is down to one meal left in the fridge (I feed my dogs once a day, in the morning), I will take out another packet from the freezer and put it in the fridge to thaw. It's thawed out by the next day when I need it.
Preparing The Farmer's Dog Food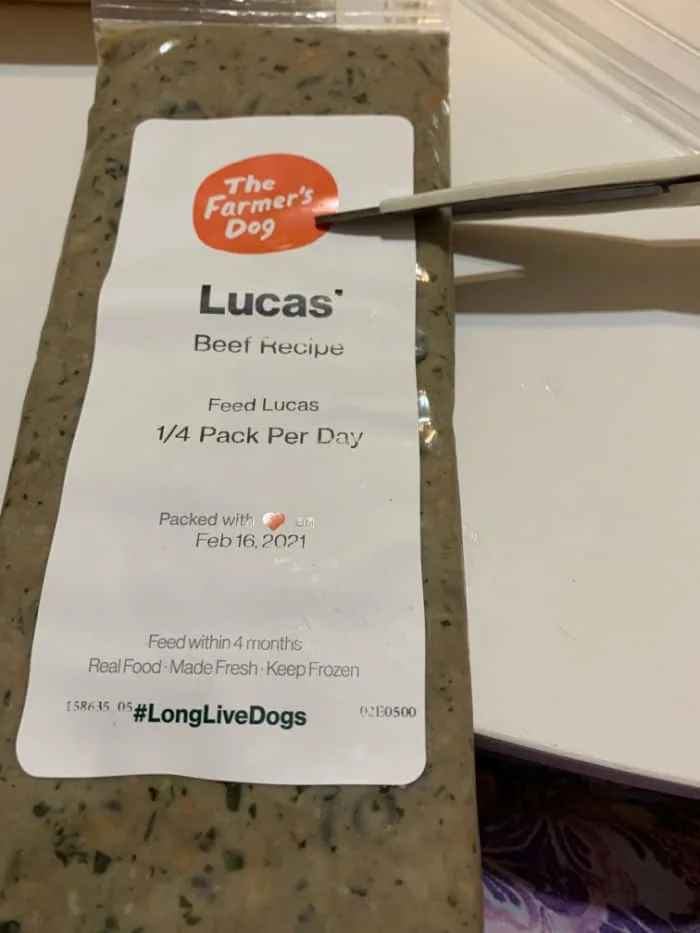 It's pretty simple. On the packet, it will tell you how much to feed your dog a day.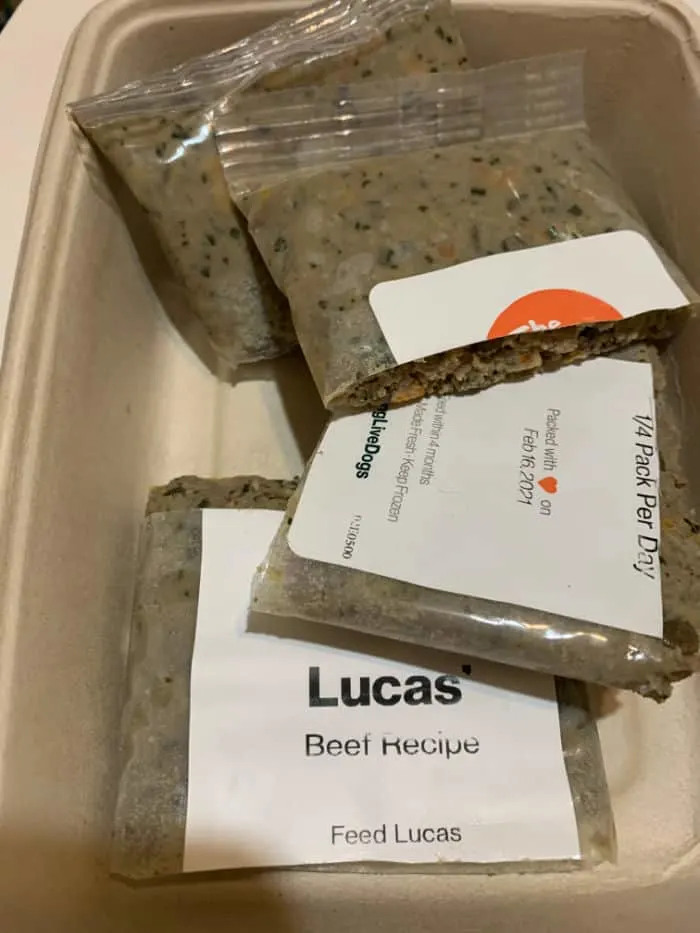 So if it says to feed 1/4 of the packet, I just get out my kitchen shears and eye ball the packet and cut into 4 portions. The plastic is still around the food. Then I store the unused food into the container that came with the shipment of food.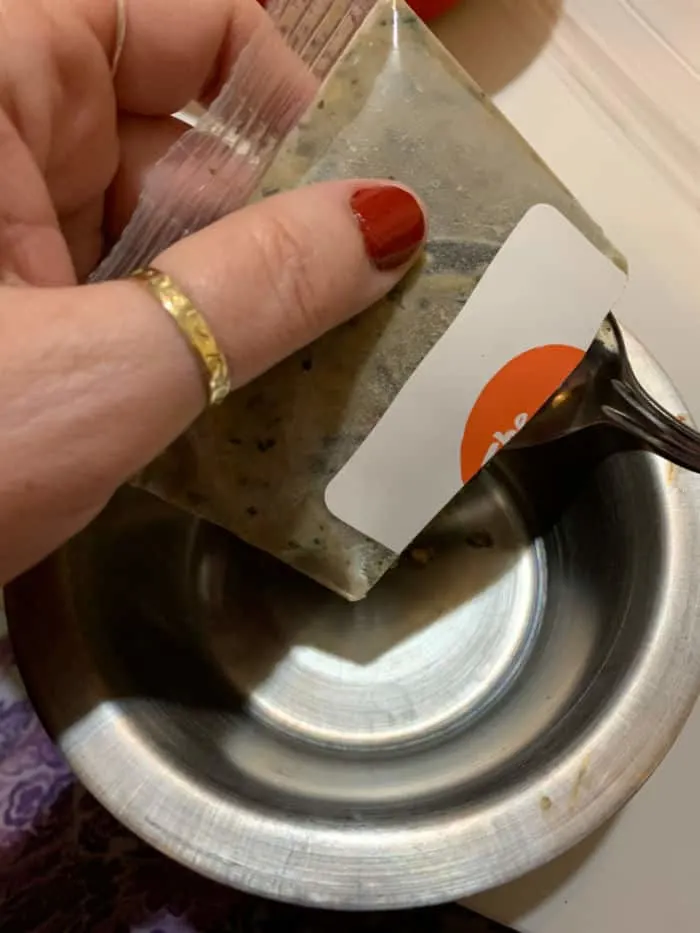 The next morning, I just pull out another serving from the container and empty into the bowl.
The Quality of The Farmer's Dog Dog Food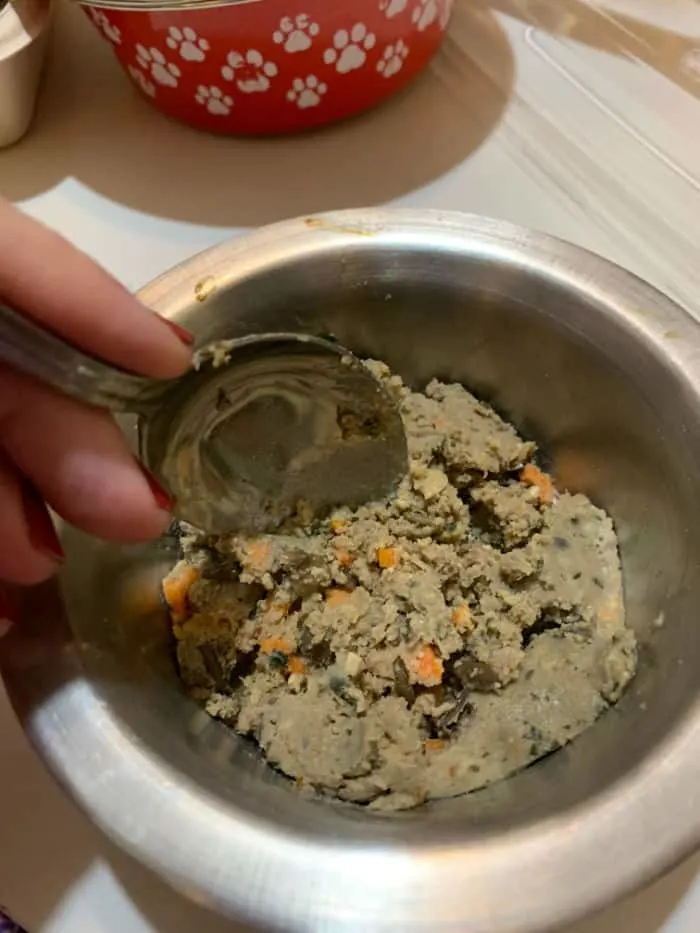 It's very good. Good enough for you to eat if you wanted to. All the food is human grade. The recipes are basic without chemicals. Everything is made fresh.
What my Dogs Thought about The Farmer Dog food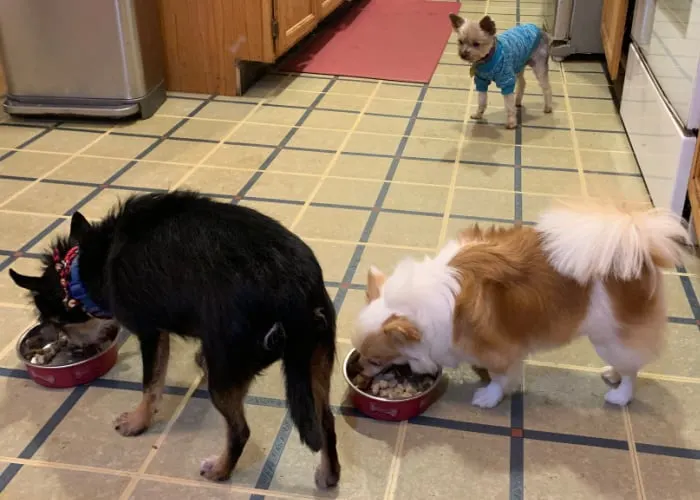 Ziggy is notoriously a picky eater. Lucy and Lucas can be picky at times too. All 3 of them love The Farmer's Dog food. If I don't have to coax my picky little Ziggy to eat, I consider it a big win.
How it Affects My Dogs
My dogs are very healthy. I know they are relatively young at 6, 3 and 2 but I believe part of the reason for their good health is because of the quality food that they eat.
They don't poop as much as they did when they ate cheap food. And their poop is never runny or too hard.
I feel by investing in good food, they will stay healthy as they age.
Canceling the Subscription
Unlike some of the other subscription services I have used, The Farmer's Dog makes it pretty easy to cancel your subscription. The easiest way to do it is to go to the FAQ page and click on the link under Account Management and then Can I cancel my subscription anytime? When you click on that link, you get the option to cancel or delay your next shipment. You can delay it up to 4 months. You can easily reactivate it too if you do cancel such as I did.
What I don't Like about The Farmer's Dog
There's a whole lot I do like about this food service but I can be picky and tell you the few things I don't like.
First, I wish there was a way in pause deliveries without having to pick a date to start them back up again. In other words, I'd like to pause it indefinitely but not cancel. But it's really not a big deal since they do keep your account information and it's super simple to start it back up again.
Second, they give you a cardboard container to store the dog's food in the fridge with each shipment you get. But after a week or so, that container gets nasty and you need to throw it out. I like how Ollie's does it better. They give you really nice high-quality container with your first shipment that you can wash and reuse forever.
Third, it can be pricey. The price depends on the size of your dog and how much you buy at a time. But all of these fresh dog food subscription companies charge more than what you would pay for a bag of kibble at the grocery store. You get what you pay for. If you can afford it, I'd say it's worth it. It will save you money in vet bills in the long run.
Conclusion
So would I recommend The Farmer's Dog for your dog? Definitely.
If your dogs have tried this food, I'd love to hear about your experience. And if you'd like to try it, click here or the button below: