This post contains affiliate links, and I will be compensated if you make a purchase after clicking on my links. As an Amazon Associate I earn from qualifying purchases. Learn More
The Ultimate Guide to Keeping a Clean House with Dogs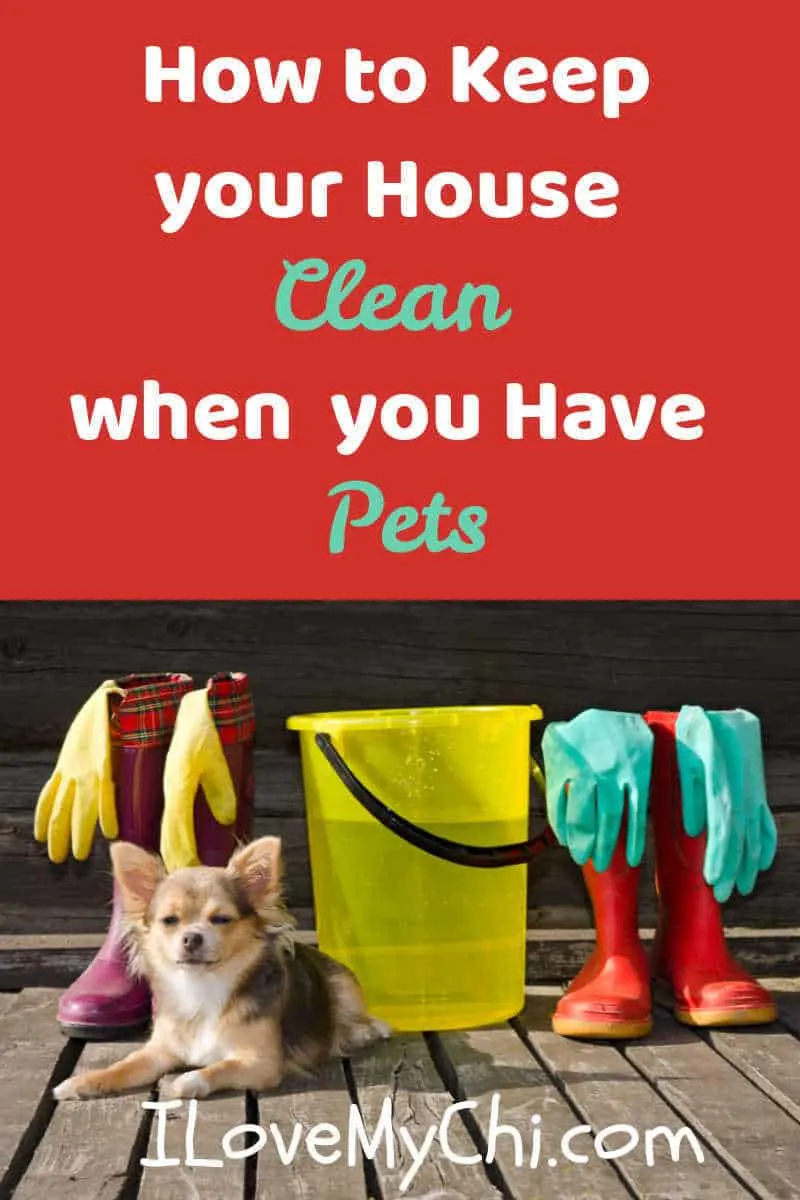 The statement a house is not a home without a dog is a universal truth.
Another universal truth is that house is not a home unless it is lived in, and homes that are lived in can get messy.
By following the advice in this article, it is entirely possible for you and your dog to live in your home without it becoming an epic legendary mess.
Get in a Clean Routine
Make a habit of cleaning your home regularly. If you'd rather tackle it all at once, pick a day a week to clean your whole house, or choose to do one chore per day to spread it out.
I notice for me, it's easier to do certain tasks each day. One day is dusting, vacuuming and mopping downstairs. Another day is to do those tasks upstairs, another I clean all the bathrooms and so on.
Here is a generalized cleaning to do list for dog owners:
Daily Tasks
Weekly Tasks
Monthly Tasks
By regularly cleaning your home, especially your dog's areas, you will prevent an accumulation of fur and debris.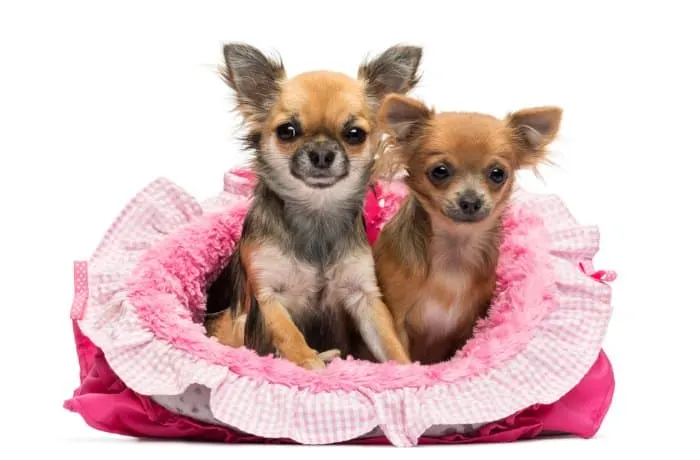 Mess Prevention
Preventing messes is an essential step to keeping your home clean. Let's discuss some of the most common dog messes and ways to prevent them:
Make a nest. If your dog is allowed on furniture, you might notice that their favorite spot accumulates fur and drool and yuck.
Clean their spot very thoroughly, and lay blankets or a couch cover on the couch where they like to lay. Then put their dog bed that fits nicely in their favorite spot on top of the couch cover, and put your dog's very favorite blanket on top of the bed.
This will attract him to sit where you want him to – in an easier to clean area. He won't be able to stay away!
Then as you notice fur and yuck accumulating, wash the blankets and beds – it is much easier to wash them than the couch.
Be sure to vacuum your couch regularly too.
Master the Menu. Learn what foods your dog tolerates easily and what foods your dog does not tolerate to prevent messes from upset tummies.
If your dog regularly gets diarrhea, discuss adding a pro-biotic to help them have better bowel movements with your vet.
Make Meal time less messy. Canned dog food can be pretty odoriferous, and some dogs are very messy drinkers.
By purchasing a mat for your dog's bowls to sit on and a feeder with a shield like the neater feeder, you can catch some of the mess from going onto the floor.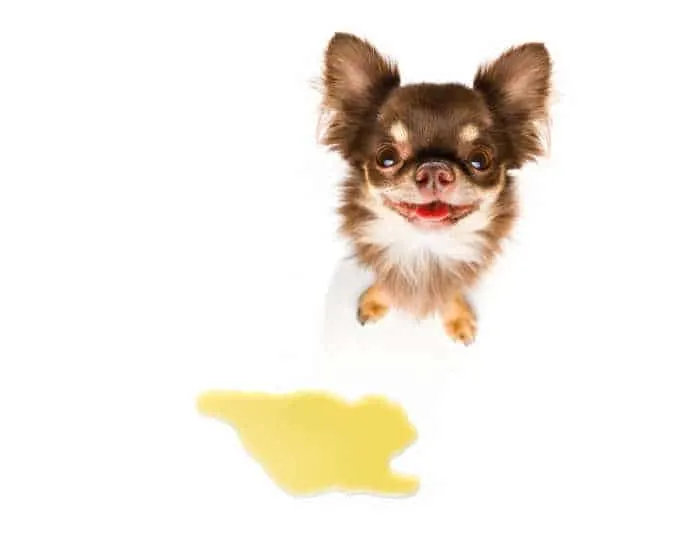 Regular Potty Breaks. Make sure that your dog is taken outside to go potty regularly.
If your dog has accidents in the house frequently, take them on a potty break at least once an hour.
You could also try training your dog to ring a bell when they have to go potty; there are bells available to be rung by paw or knocked by nose.
If your dog just will not go outside, try to create an indoor bathroom to prevent accidents.
If your dog isn't fully house trained, keep them in a crate, playpen or a blocked off room when you are not home.
Deal with Marking. If you have a male dog who marks his territory regularly, there are a few options for dealing with this unpleasant habit:
Engage in Chemical Warfare. Use a strong cleaning solution like Nature's Miracle Advanced to effectively remove vomit, diarrhea, blood, urine and the scent of urine.
This formula even works on old urine stains, making marking in the same spot less appealing.
Easy to clean Flooring. If you have the opportunity to pick the flooring of your home, be sure to pick easy to clean flooring, such as tile or laminated wood.
If you have an easier to clean flooring in one part of your home, try to make that space your dog's area.
Be Road Trip Ready. If your dog does not travel well, use a crate in the car for him to ride in.
A plastic crate is easier to clean than the interior of your car. If he gets sick the mess will be contained and it will be easy to transport him to a bathroom to clean up without getting yourself or your car messy.
Be ready to tackle messes. If it's raining, or if there is snow and ice outside, you know your dog will get messy on a walk from the moisture and the sidewalk salts.
Train your dog to wear boots, or if he will not wear boots, make a paw cleaning station by the door. Have a utility mat on the floor inside your door, and have a towel and paw cleaning wipes ready.
Don't play with pests. Fleas are attracted to wherever dogs are; they will go into clean or dirty homes.
Should you discover a flea infestation, take care of it before it gets out of control. You need to treat your dog, your home and your yard at the same time. Here are several articles on fleas:
Fleas, Ticks and Other Nasties
Best Natural Flea Treatments for Dogs
I'd love to know what your biggest issues are with keeping your house clean when you have pets. And also if you have any tips, please share them with us!