This post contains affiliate links, and I will be compensated if you make a purchase after clicking on my links. As an Amazon Associate I earn from qualifying purchases. Learn More
A question I often get is what is the best dog food for chihuahuas. I have to admit that it kind of depends. Different dogs have different needs. And pet parents have various time constraints. There also can be budget constraints too.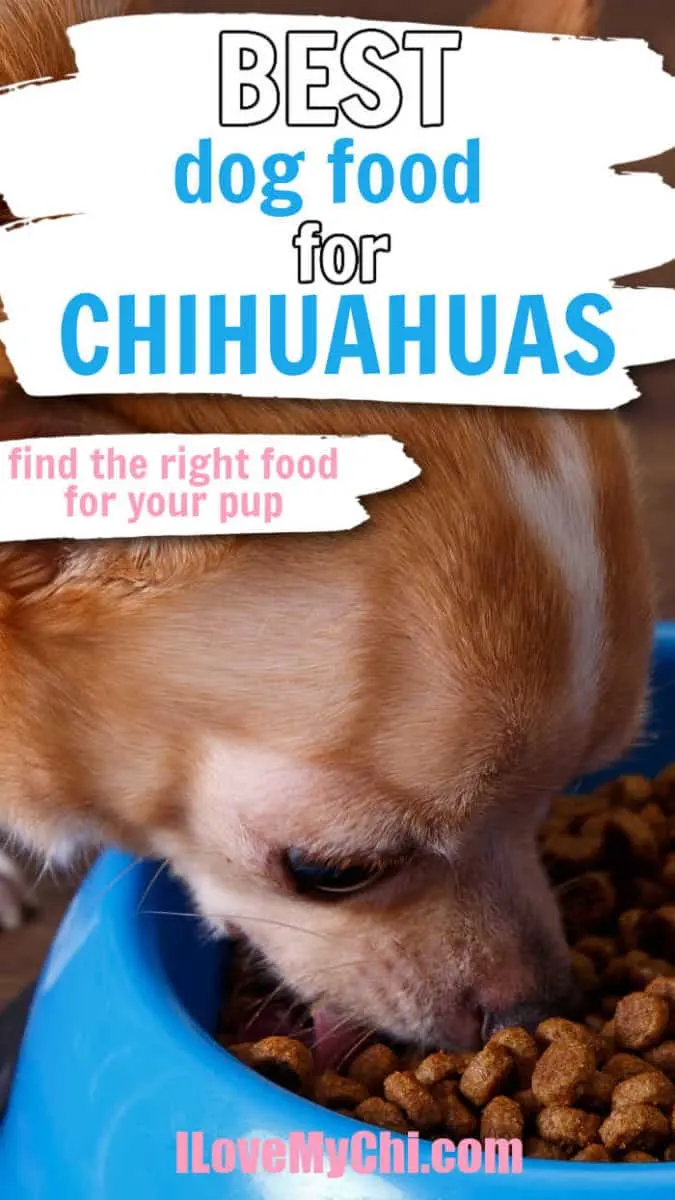 Below is the list of articles we have on dog nutrition. There are more posts in the works and they will be added here as they are completed.
The Farmers Dog Dog Food Review
Best Homemade Dog Food for Weight Loss
Best Dry Dog Food For Tear Stains
Homemade Dog Food Subscription
The Best Food Types Specifically for Chihuahuas
Best Commercial Foods For Chihuahuas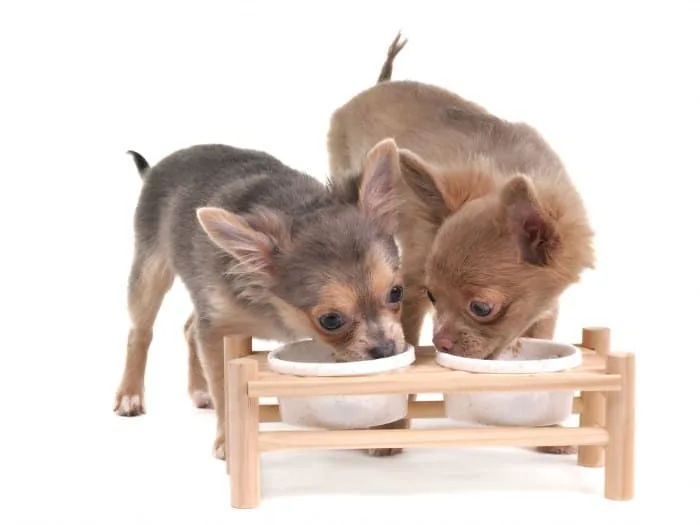 Some tips I can give you about dog food for chihuahuas:
If choosing a kibble get the small size to make it easier for your little one to eat it.
Be sure to check the "Best if Used By" date and determine if your dog will be able to finish the food before that date.
It's best buy small bags of food for chihuahuas since they eat so little. You don't want the food to go out of date before your dog can finish it.
Look at the list of ingredients on the bag or container. Companies have to list them in order of the amount that each ingredient is in the food. So look for nutritious ingredients in the first 5 or so ingredients. DogFoodAdvisor is a good place to do research.
Do not buy food with added sweeteners in it. You can often tell if an ingredient is a sugar if it has "ose" at the end of it (sucrose, fructose, dextrose, etc.)
Do not buy food with artificial flavors, colors or preservatives in it.
If the list of ingredients has a lot of chemicals or words you don't understand listed, think twice before feeding it to your dog or at the very least, do research on them to make sure they are safe.
After opening the dog food, it's best to empty it into an air tight container. Preferably glass.
Don't over feed your chihuahua. They are tiny and do not need many calories. Mine get 1/2 cup a day of food. You can determine how much you should feed your dog with this dog food calculator.
If you decide to change the brand of your dog's food, do it gradually to avoid digestive issues.
Do you have a dog food (whether it's homemade, subscription based, kibble or canned) that you swear by? Tell us about it in the comments!