This post contains affiliate links, and I will be compensated if you make a purchase after clicking on my links. As an Amazon Associate I earn from qualifying purchases. Learn More
Enjoy this guest post on something we all have to deal with eventually.
Having a chihuahua as a member of your family is a very special experience. They bring a great deal of joy into your home, and their personalities always find their way into your heart.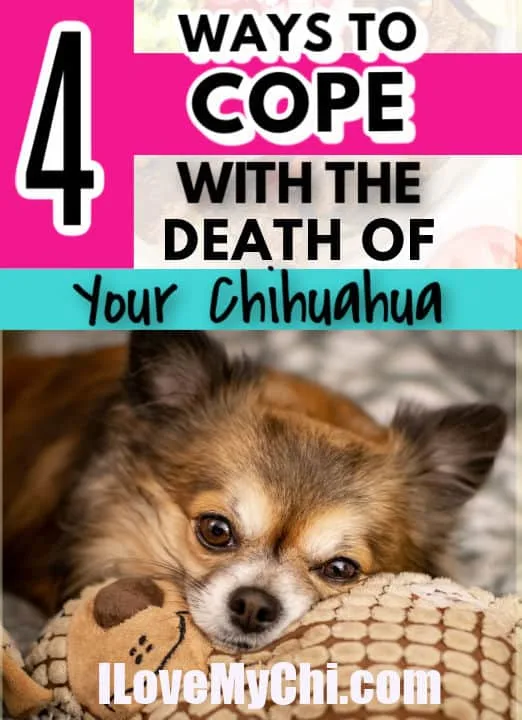 The memories you build together are likely to be as impactful and important as any you create with your human friends and family. Which is why, when they pass away, it can be a traumatic event. They may be small in size, but their death tends to leave a big hole in your life.
So what are the best ways to handle the grief of your chihuahua's sad passing? Are there areas of focus that can help you transition to the key stages of grief? Let's take a closer look at some activities that can help you cope at this difficult time.
1. Maintain an Open Dialogue
At any challenging time of our lives, one of the worst things we can do is stay silent. The death of a pet is no different. Keeping your emotions, thoughts, and fears bottled up can have a destructive influence on your mental health.
Unfortunately, there is a tendency in our society to minimize the loss when it comes to pets, but the truth is the loss of such a loved and constant companion can be devastating.
In the days following the death of your chihuahua, take time to talk first about how you are feeling. This can be especially useful if you join together as a family to do so. Create a forum through which everyone feels able to talk about their pain. However, it's equally important to also talk about your positive experiences with your chihuahua — discuss those happy memories, and share funny stories too.
Remember, grief can continue long after the initial shock of death. Therefore it's important to keep talking and share your pain whenever the need arises.
2. Celebrate Their Life
Your chihuahua was a special and unique animal. Their passing deserves to be marked in a way that befits their place as a part of your family. By arranging a ceremony that celebrates their life, you can not only make a milestone that signals a moment for you to move beyond, but it also directs the energy of your grief in a way that is practical and positive.
One of the best things about designing a funeral for your chihuahua is there are fewer constraints and traditions than you'd find with the human variety. This means that you are free to make the program as personal and creative as you'd like.
Get your children involved too; have them write poetry, recall memories, and choose music. Make a digital slideshow with photographs of your family and your chihuahua. Choose a pleasant spot for burial, or take a trip together to the perfect location to scatter their ashes. This may be a sad and difficult time in your life, but by celebrating your chihuahua you all get to take a moment to appreciate just how much joy they brought in their short time on the planet.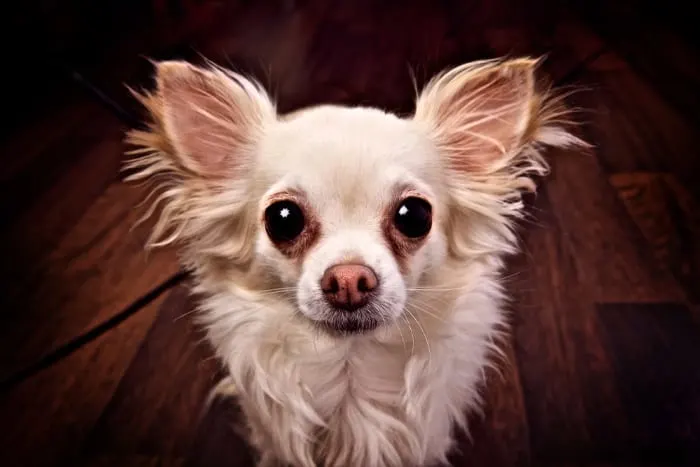 3. Keep Their Memory Alive
Just because your chihuahua has passed away, it doesn't mean that they won't continue to have an influence on your life. There will be times that you or your family will want to take a moment to recall favorite stories, or simply smile at the thought of your pet's various antics.
Finding ways to keep your chihuahua's memory alive can be a useful tool to help you cope in the long term. Creating a formalized memorial is a good start. Take time to check out pet urns , and select the one which can function as the centerpiece of the small space in your home that you keep dedicated to your doggy companion. Surround it with pictures that your children draw of their pet, of photographs depicting their personality, even rest it on top of a favorite cushion. This gives you and your family a specific place they can visit and spend a little time just sitting with their memories.
Don't be afraid to keep your chihuahua's birthday on the calendar, too. This can give you all a specific day in which you can revisit your fond thoughts of your little furry family member. Perhaps take a trip to their favorite spot to walk and explore.
4. Make a Difference
When a pet passes, we can often feel powerless to do anything. Especially when they die from a long illness. One of the ways to combat this is by getting involved in causes that improve the lives of chihuahuas and other breeds.
You can put together a small fundraising event that helps to support research and treatment into the illness that your companion experienced. Alternatively, you can commit time to volunteer at an animal shelter — helping those dogs who haven't yet been lucky enough to find the type of loving home your chihuahua enjoyed.
There's no better tribute to the loss of a loved pet than directing your grief toward making the lives of other animals better.
Also Read:
How to Prepare for Your Dog's Passing
Conclusion
There's no escaping the fact that the death of your beloved chihuahua is going to be painful. However, by ensuring that you keep talking about your feelings and finding moments to appreciate their impact on your life, you can find a way through the most difficult of the days
ahead.