This post contains affiliate links, and I will be compensated if you make a purchase after clicking on my links. As an Amazon Associate I earn from qualifying purchases. Learn More
As your dog ages, or is diagnosed with a fatal medical condition, you may begin to deal with the fact that his or her life is nearing the end. While you provide care for your sweet fur baby, you also need to care for yourself by preparing yourself emotionally. This article will give you tips on how to do this.
Care For Your Dog and Yourself
Practicing good self-care and providing the best care for your dog is very important; you do not want any regrets about the care you provided him or her and it can be emotionally taxing to experience losing your best furry friend.
Some ways to do this are:
Spend quality time with your Dog.
He or she may want to snuggle in your lap in their favorite blanket, or go for a car ride or ride in a stroller. Whatever it is, take every opportunity that presents itself to do it and enjoy it. Watch his or her face as they enjoy the sun warming it, while they enjoy a special treat, or as they gaze loving up at you. These are memories that you will cherish later.
Do what you can to reduce your Dog's stress.
If your dog has a condition that requires more frequent veterinary examinations, do what you can to reduce his or her stress at these appointments. Always be present whenever possible because you are your dog's biggest source of comfort.
Communicate with the right friends and family.
Talk to the dog people in your life about the situation. They may have advice for you and they will be supportive and understanding of your circumstances. If you talk to someone who is not a "dog person", they may seem insensitive when emotions are high, so be sure to be selective of who you speak with, especially when you are having a hard day.
Take care of yourself.
If you are getting burnt out from the emotional experience, it is okay to take time for yourself so that you can continue giving your Chi the best care. Stepping out for a short drive or walk, a manicure or pedicure, or a massage, may be the recharge that you need.
Consider Hard Decisions Before You Must Make Them
Sometimes dogs take a turn for the worse unexpectedly. To prevent having to make a decision when emotions are high, it is best to consider potential choices beforehand such as:
Consider euthanasia versus a natural death. Your veterinarian can offer guidance here.
Make a care plan for your dog. It may be to simply focus on maintaining the best quality of life, or to pursue treatments as long as there are treatments available.
How much are you willing to, or able to, spend on veterinary bills?
Will you have your dog laid to rest in a cemetery or will you cremate his or her remains?
If you choose to cremate, will you do private cremation or group cremation?
If you choose private cremation, will you choose to have your Chi's remains returned to you in an urn, or spread by the cremation company or will you spread them personally?
Memorialize Your Chi
Once your Chi is gone, making a memorial helps you honor his or her memory, and it may be comforting to plan it and arrange it. Some ways to do this are:
Plant a memorial garden and decorate with an angel statue or memory stone.
Make a salt dough paw print keepsake.
Order a cuddle clone, which is a custom stuffed animal of your dog.
Order something that can be a subtle memory to help you maintain that your Chi is gone but not forgotten, such as a custom necklace or key chain with your Chi's name on them.
Make A To-Do List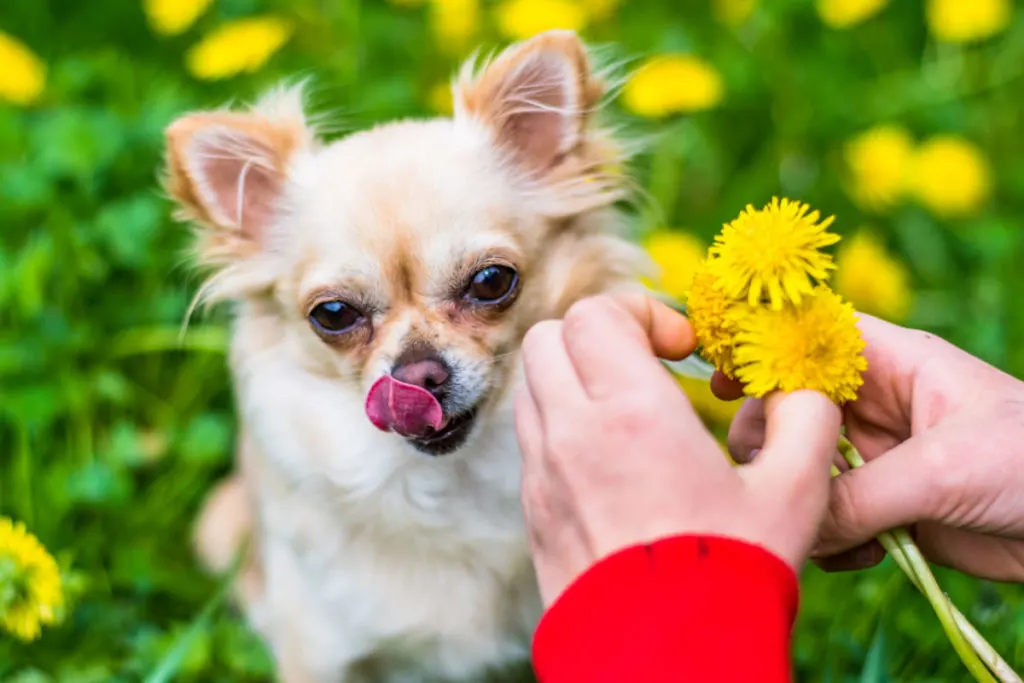 Some pet parents find comfort in the distraction of a to-do list. Consider the following potential tasks:
Notify friends and family.
Deliver the news that your Chi has passed however you are comfortable making the announcement. A social media post with a favorite photograph may be a good way to do this. Make the announcement whenever you are ready but do not wait too long. If you have friends and family who ask about your pets, it may be difficult to have to tell people multiple times that your Chi has passed, so making the announcement sooner rather than later may spare you some of the pain of being in a position where you are discussing their death multiple times.
Back up all photographs stored digitally.
To make sure you always have your favorite photographs of your Chi to look at when you miss him or her, be sure to back up all digital photographs and scan in any printed photographs to store digitally should the original printed copy be damaged.
Store keepsakes.
If there are any special items that belonged to your Chihuahua that you plan on keeping, clean them and organize them for storage. This may be in a storage container in your closet, or in a shadow box with a favorite photograph.
Wash and collect items for donation.
If you are not getting another dog right away, or if your Chi had unique medical needs that you cannot foresee needing the same supplies for your next dog, collect supplies to donate to a local dog rescue. Wash all bedding, clothing, leashes, and harnesses before donating. This is a way to help other dogs in your Chihuahua's memory and if it may be upsetting for you to see your Chi's things around the house when they are gone, this helps get their things out of sight.
Dispose of perishables.
Most dog rescues will not accept open food, treats, and medications, so it is best to dispose of any remaining perishable supplies. You may check with local rescues first, but government-run shelters often cannot accept them.
Consider volunteering.
Depending on your Chihuahua's condition, he or she may have required lots of care. If you find yourself struggling with going from providing lots of care to none, consider doing some good in his or her memory by finding a local shelter or rescue to volunteer with. Dogs waiting for their forever homes could use the affection you have to give, the distraction may help you, and you just might find your next best furry friend in the process.
Also Read:
Caring for Your Elderly Chihuahua
4 Ways to Cope with the Death of Your Chihuahua
Painless Death But Heavy Heart: How I Grieved Over The Loss Of My Dog
Should I Cremate Or Bury My Chihuahua?
Memorial Gifts for Grieving Chihuahua Parents
Conclusion
Losing your Chihuahua is a very difficult experience, but with time your heart will heal. You can also find a silver lining by helping other Chihuahuas in need in his or her honor.
How did you honor your Chihuahua's memory? Share in the comments below.