Deer head chihuahuas and apple head chihuahuas are the two main type of chihuahuas available. Though they are both the same breed, there are some differences in them.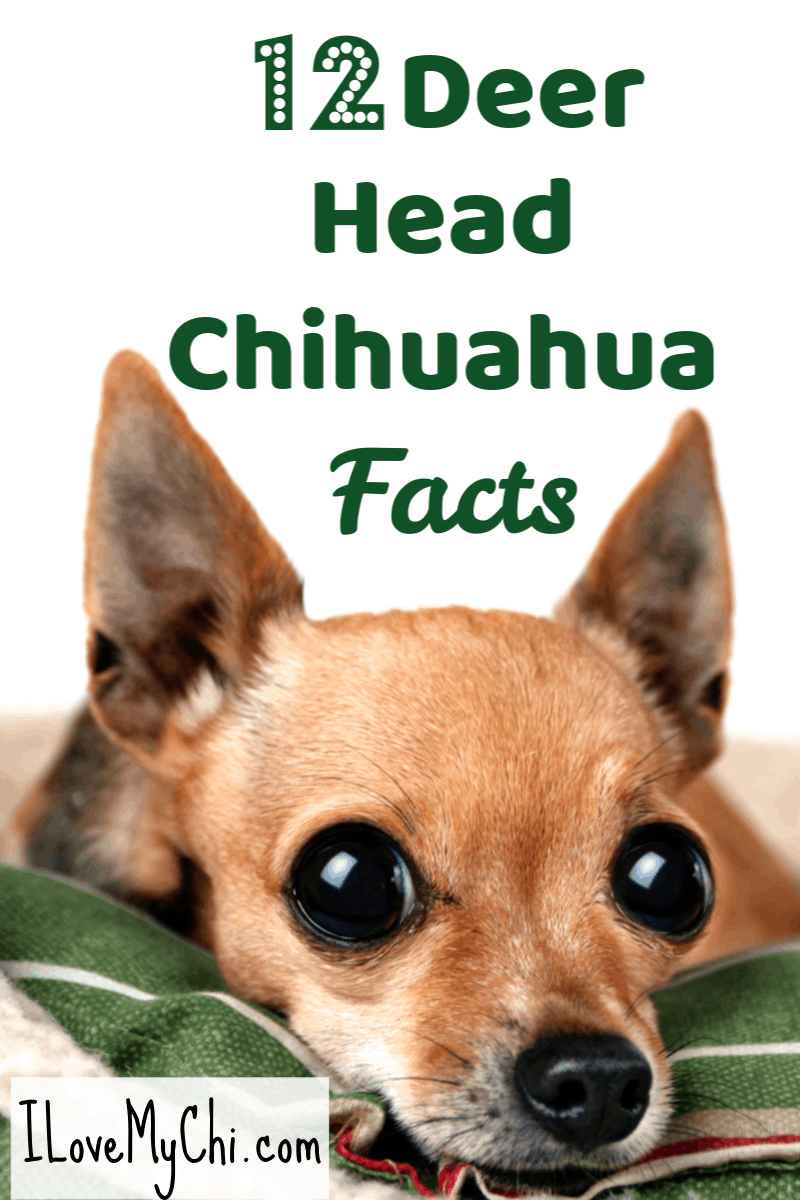 Check out our main post that showcases all our chihuahua fact articles!
If you are wondering if you have an apple head or a deer head chihuahua, check out this post: Do you have an apple head or deer head chihuahua.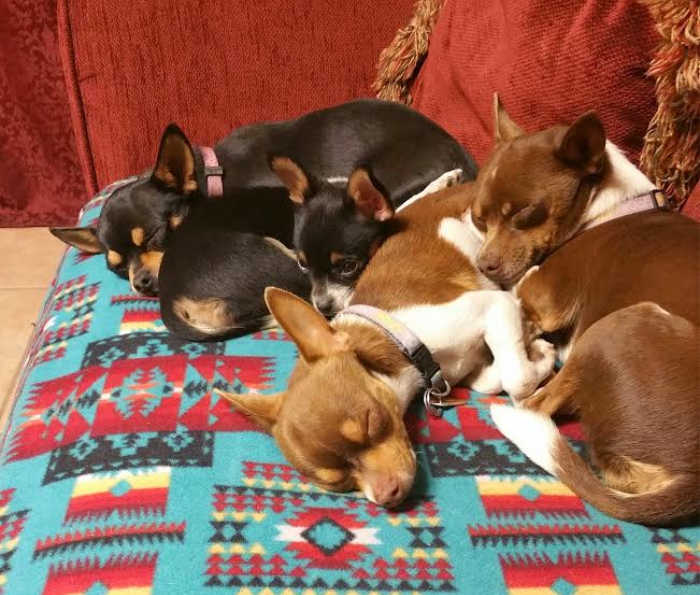 Facts About Deer Head Chihuahuas
Physical Characteristics
1-Deer heads are usually bigger than apple heads. The standard for the chihuahua breed is 6 pounds and under. Deer head chihuahuas can get up to 12 pounds.
2-Deer heads have a longer muzzle. Their muzzles slope more and are longer than appleheads.
3-Deer heads can have a round head but it's not as round and bulbous as apple heads. Although they do look more roundish than other dog breeds.
4-Deer heads' eyes aren't usually as large, round and bulbous as apple heads. Again though, they often look more round than other dog breeds.
5-Deer heads have longer legs. I think their longer legs make them look more like tiny deer, don't you?
6-Deer heads can come in any color but are often fawn colored. Along with fawn, other colors include chocolate, black, red, cream, white, silver and blue.
7-They come in many patterns too. Patterns include spotted, tri-colored, marked, piebald or splashed, merle and brindle.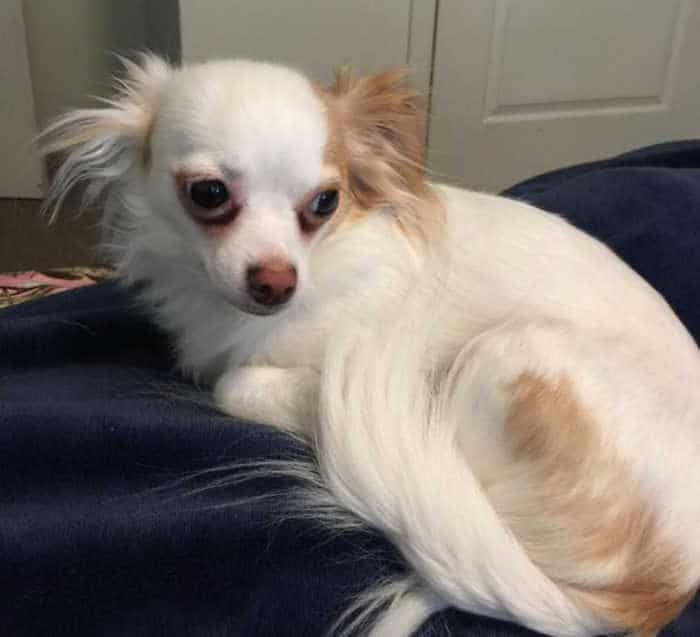 8-Deer heads can be long haired or short haired. Just like apple heads they can be long haired or short haired. In rare cases, they can be wiry haired too.
Other Facts About Deer Head Chihuahuas
9-Deer heads are not recgnized as the standard breed by the AKC. It doesn't mean they aren't pure bred chihuahuas. It just means they can't compete in dog shows.
10-Deer heads have less health problems than apple heads. This is probably due to the fact that they tend to be a little larger.
The smaller the dog, the more health problems it is prone to.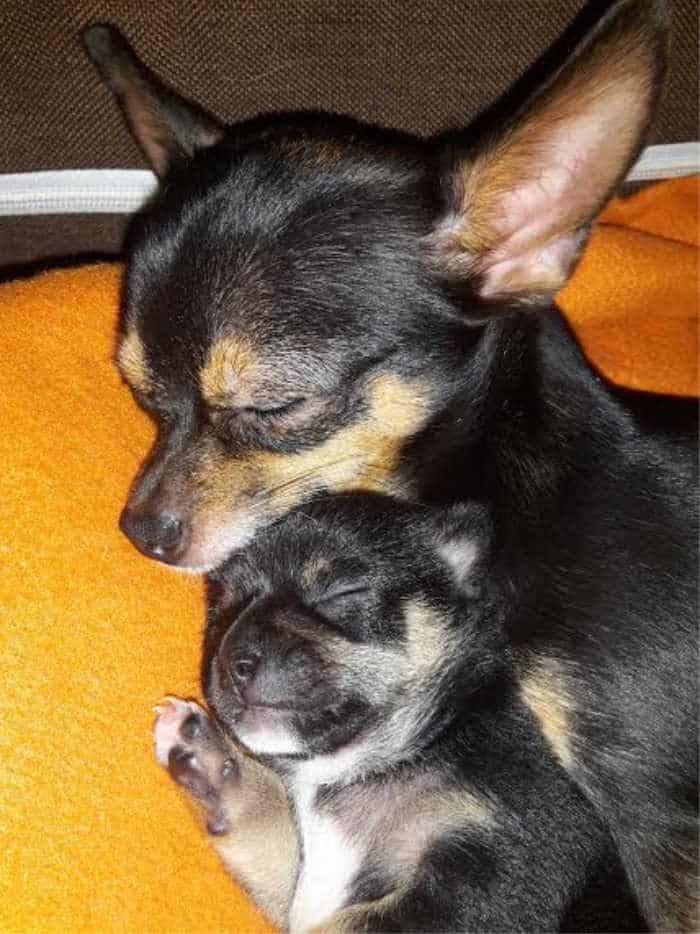 11-The parents of a deer head can be apple head chihuahuas. One or both parents can be apple heads and still produce deer head puppies.
Often it takes weeks or months to know what the puppy will be.
12-Deer head chihuahuas tend to be less high strung and more easy going than apple head chihuahuas. Of course there are exceptions to this.
You can never underestimate a deer head chihuahua.
Despite their size, they are spunky and have personalities far larger than their size.
Deer heads are attentive, loving, and playful animals.
With proper love and care, deer head chihuahuas make perfect companions and are sure to be a great addition to any home.
So what kind of chi do you have? Leave a comment and include a photo if you want. We's love to see your chi baby.