This post contains affiliate links, and I will be compensated if you make a purchase after clicking on my links. As an Amazon Associate I earn from qualifying purchases. Learn More
I don't know about you but these days I need more funny, sweet and happy things in my world. So even though I already have 3 posts featuring funny memes, I decided it was time for another.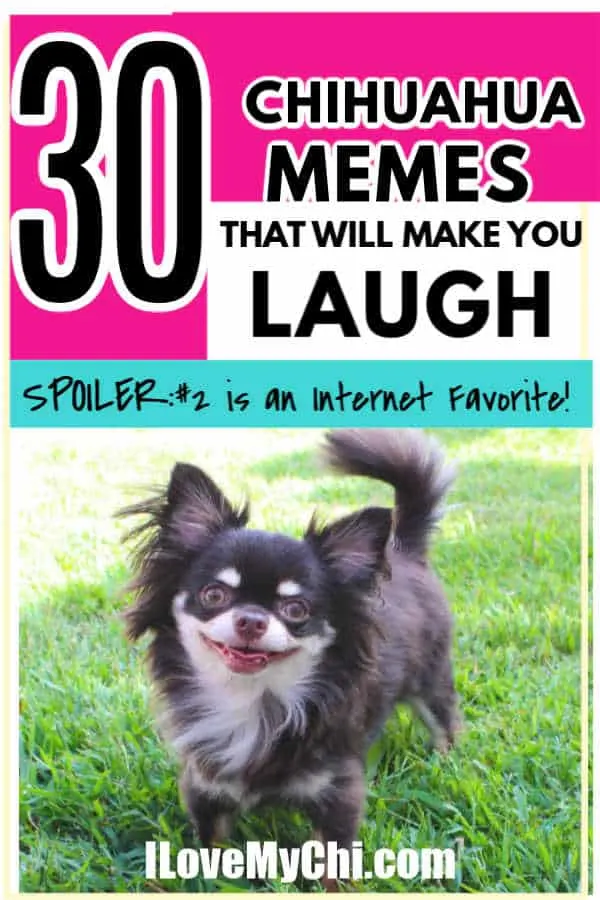 ---
I'm sure this is pretty much what I look like when my alarm goes off. Is this you too?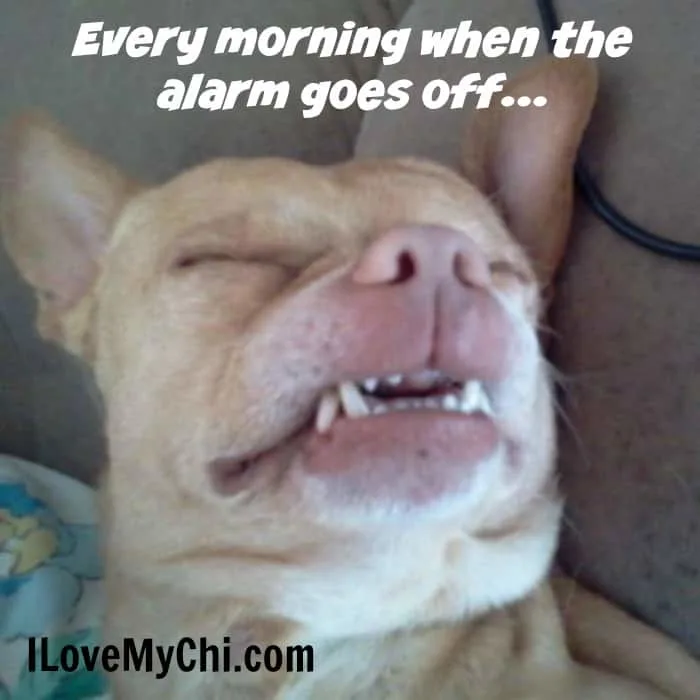 ---
This one is an internet favorite and to date, has had several million shares. I think it's so popular because it's so true.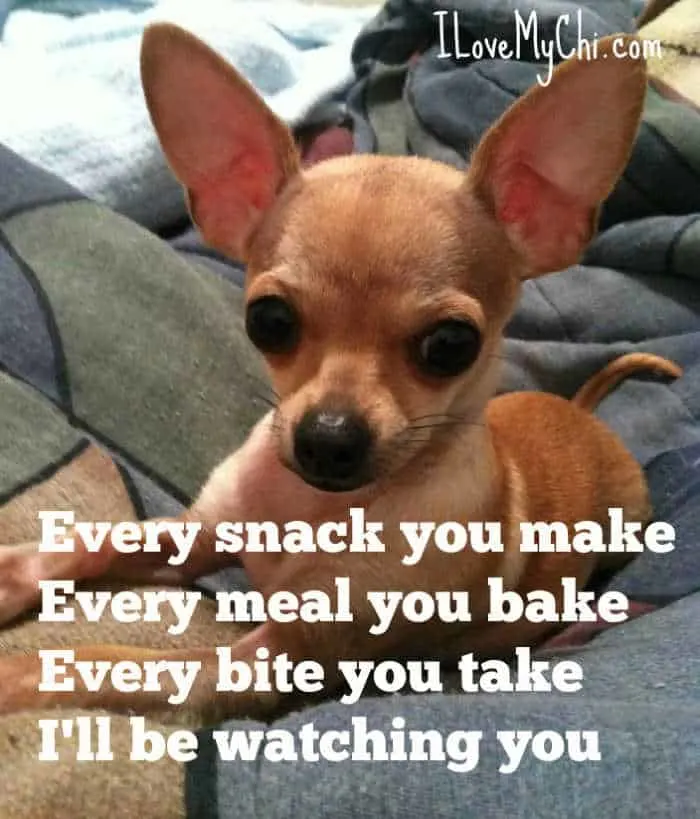 ---
And what a cute little Ewok you are!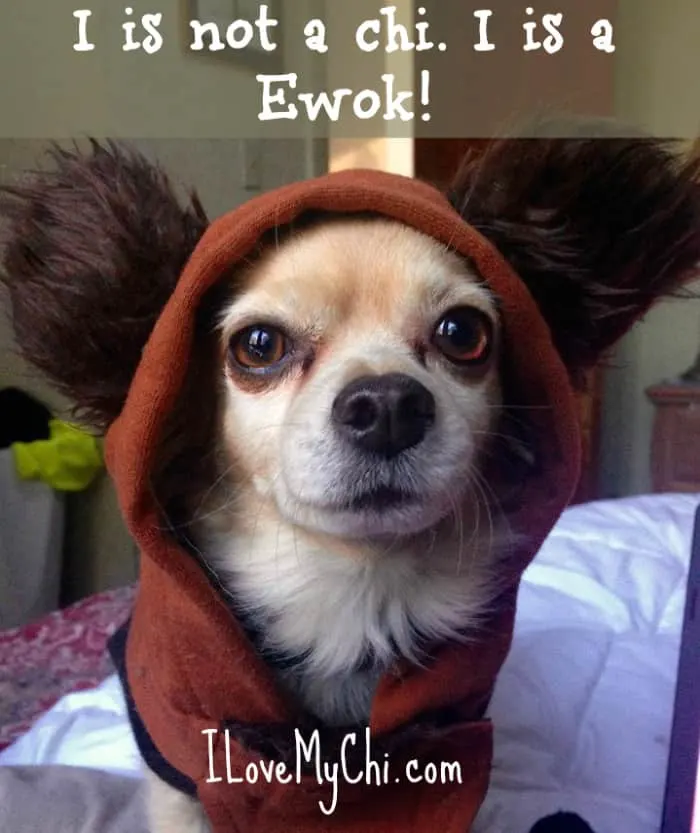 ---
So true! Lucy gets me up every morning between 5;30-6:30 am. And when she gets up, the boys wake up and then all 3 are all over my face, kissing me until I wake up.
If it were up to me, I'd sleep in until 8.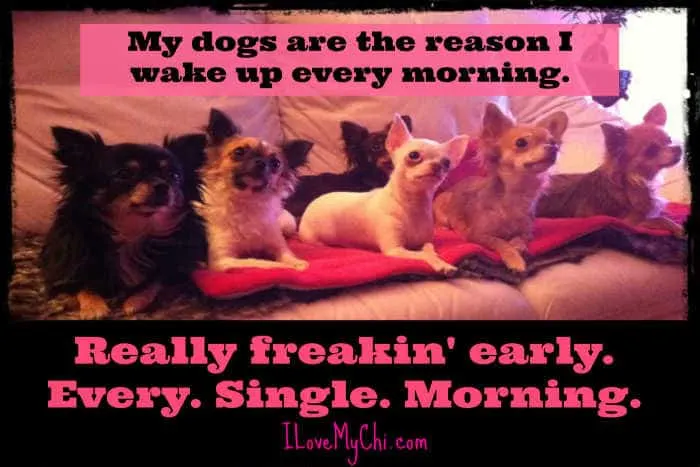 ---
This is Twiggy, one of our favorite chis in the Facebook group and he belongs to one of our admins Della.
I love that funny little face!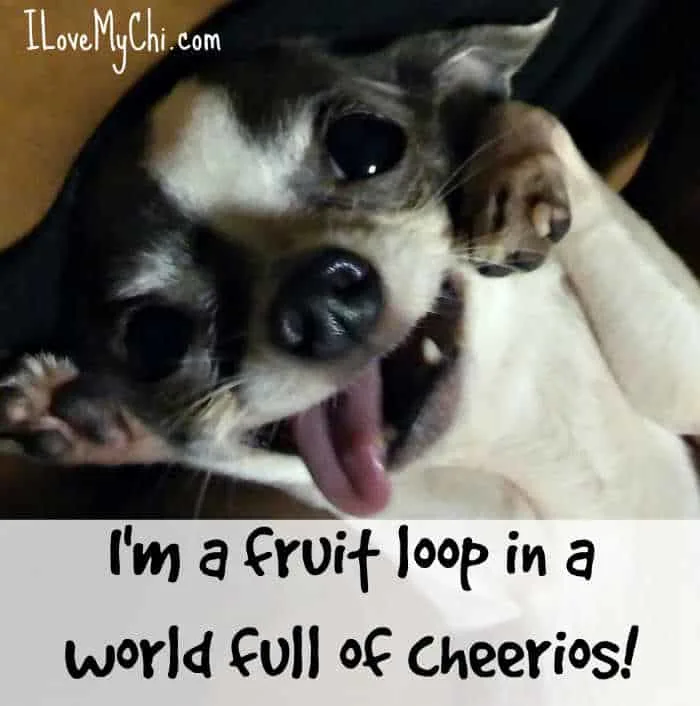 ---
Drive that car little chi!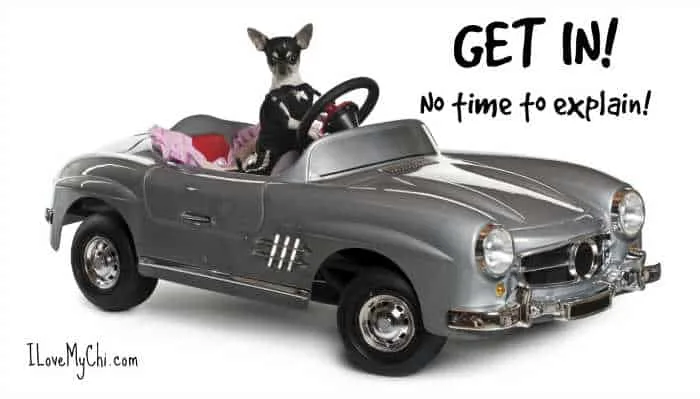 ---
That chi looks so comfy, doesn't he? Makes me want to lay down and take a nap beside him.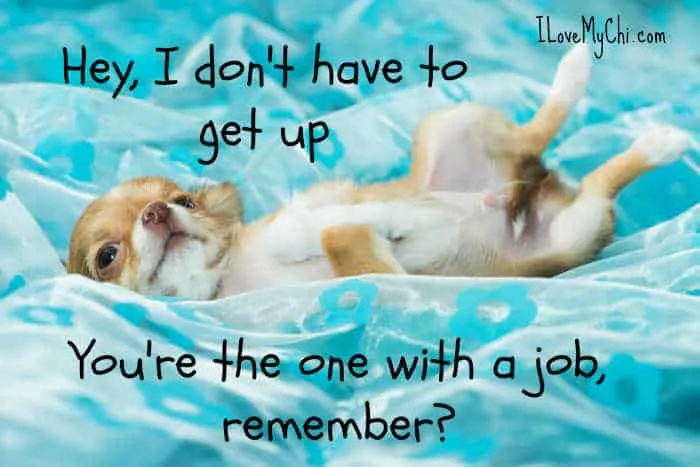 ---
Aww, little sweetie. YOU are the good boy!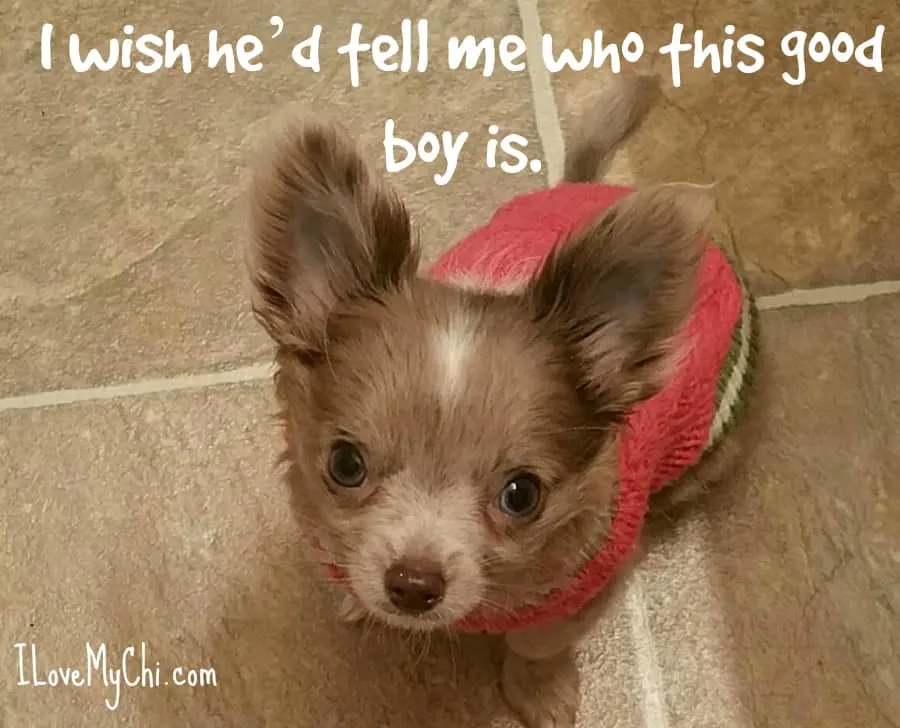 ---
This will only make sense if you remember that Stuart Smalley skit on Saturday Night Live.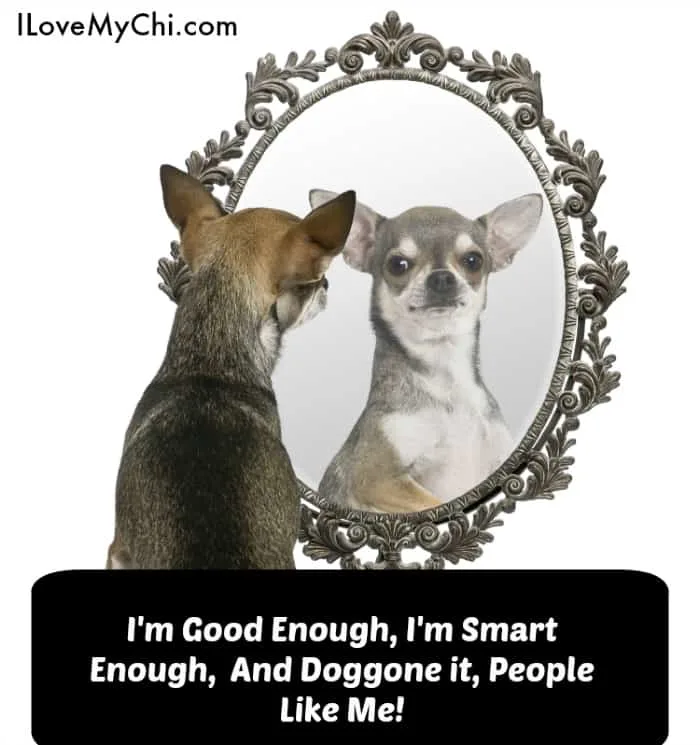 ---
I have a hard time imagining that someone wouldn't like dogs but I hear there are people out there that don't.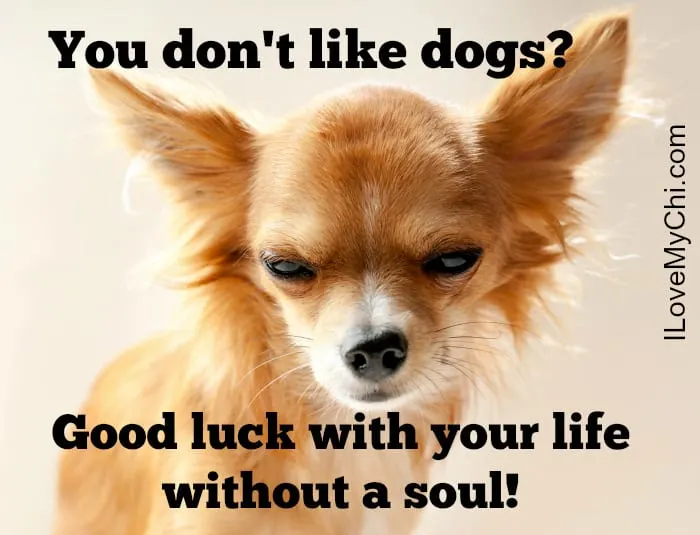 ---
This meme reminds me to live in the moment like our dogs do and just be happy with what you have.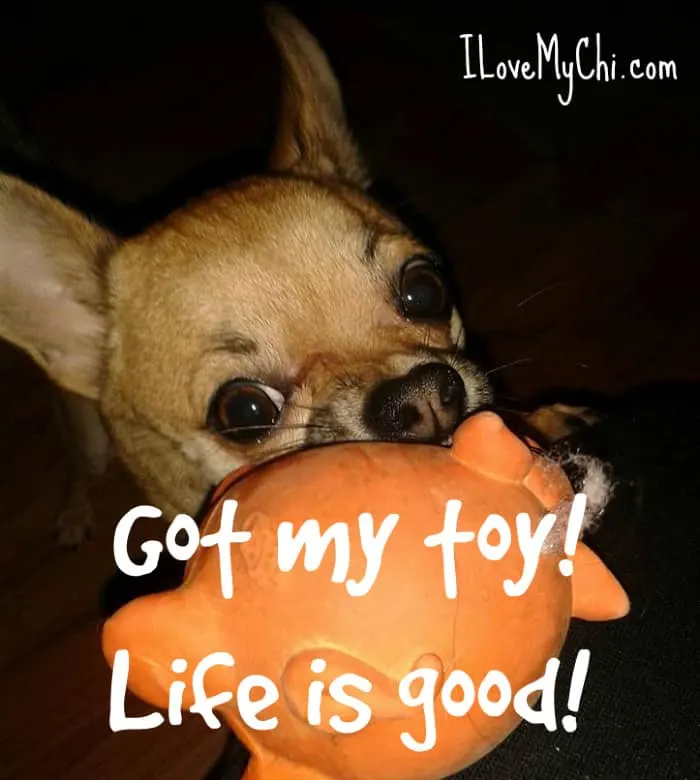 ---
If you are one of those people that tries to keep your dogs off the furniture, I'd give up on that dream right now.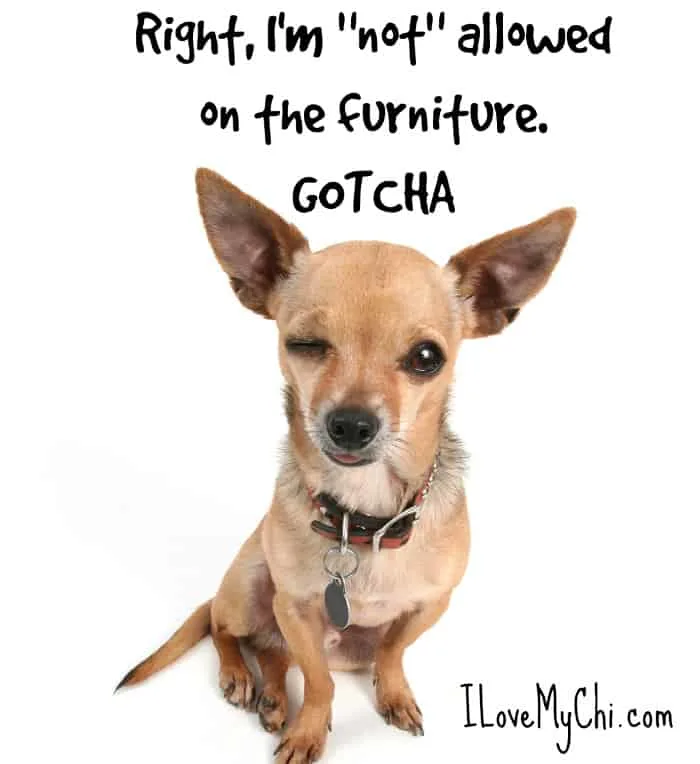 ---
Just a sweet, cute meme.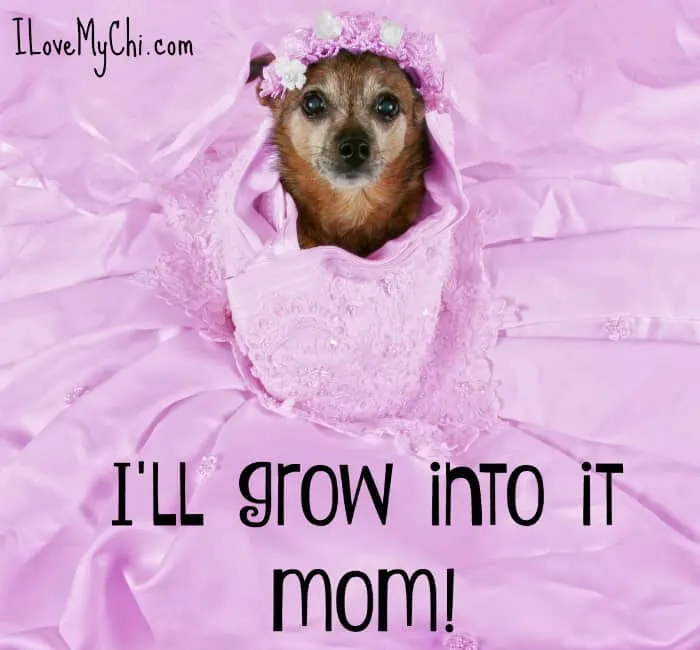 ---
He may look like he's sleeping but I can guarantee, he will be on his feet barking his head off the minute a leaf blows by.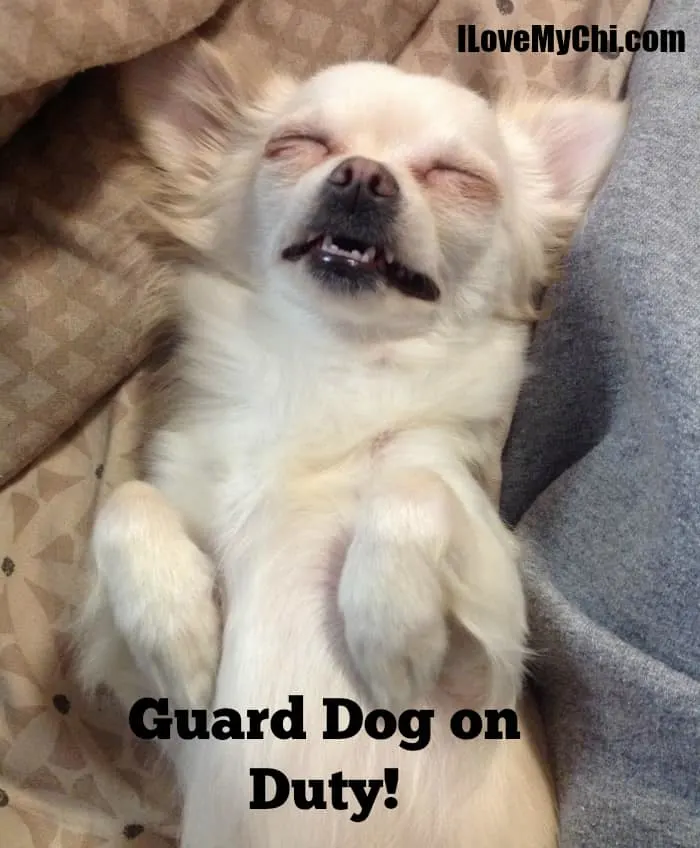 ---
I think we all know the chi is in charge here.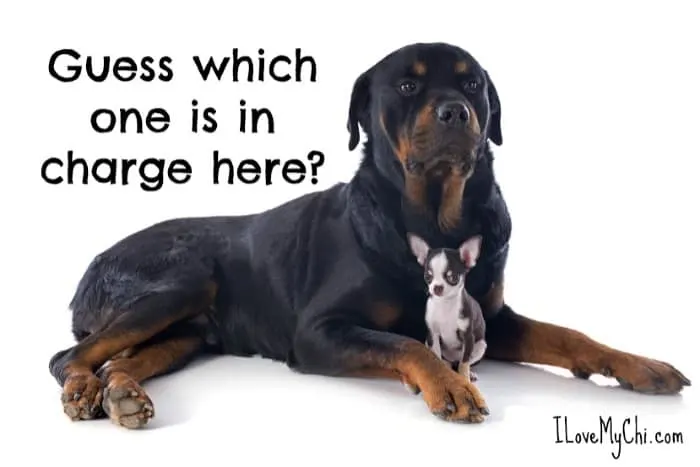 ---
So true. They do love to take up the bed.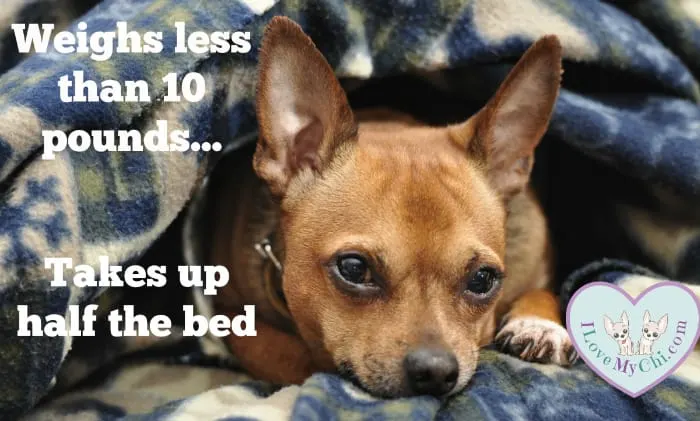 ---
And I'm sure it was neither one of these 2 sweethearts. Just look at their innocent faces!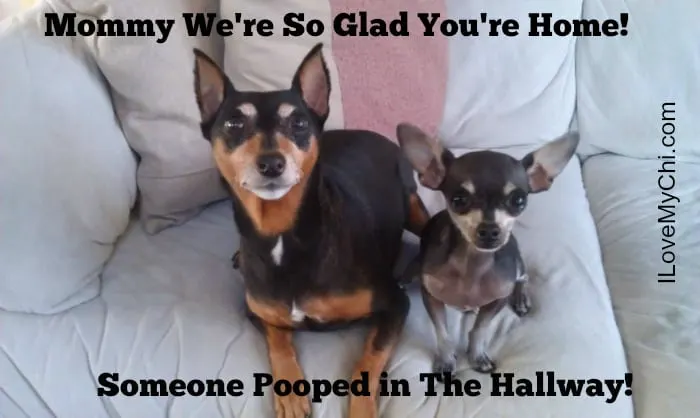 ---
I can just see both of these little guys outside peeing in the yard.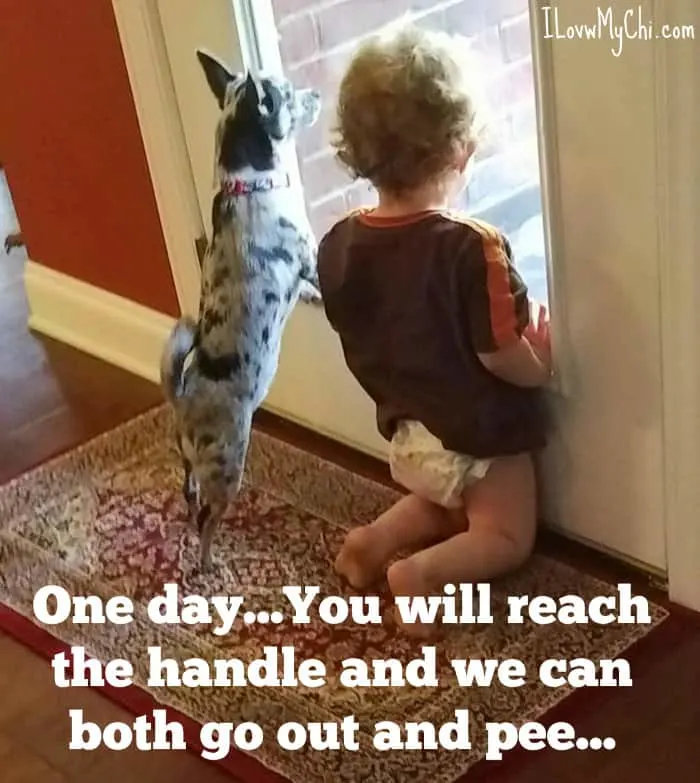 ---
Phhht to the haters!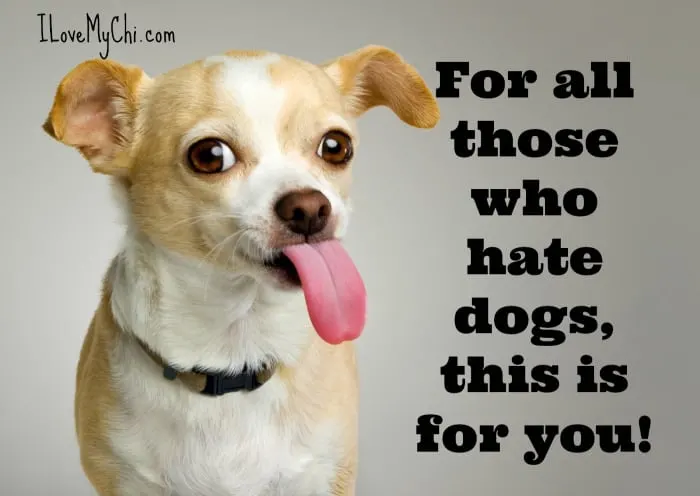 ---
I just love this little chi's face, He does look like he's saying that, doesn't he?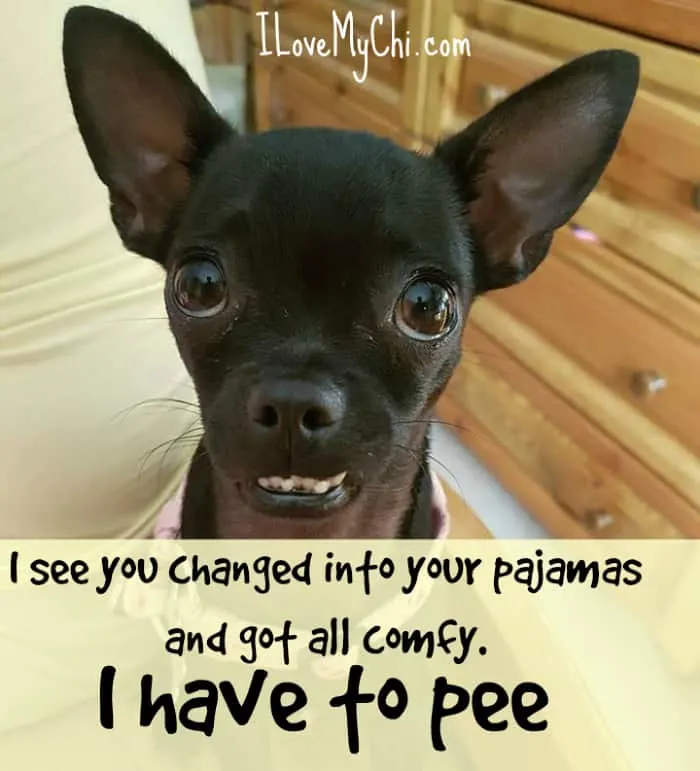 ---
Or just because it's a chi. Shivering is their thing.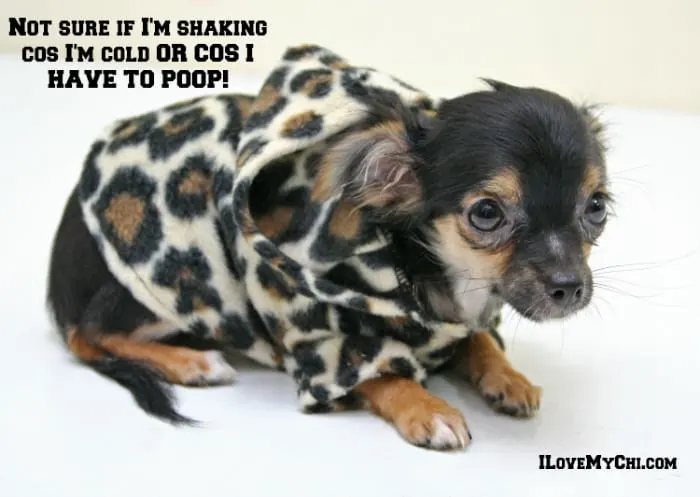 ---
Cute chi with such expressive eyes.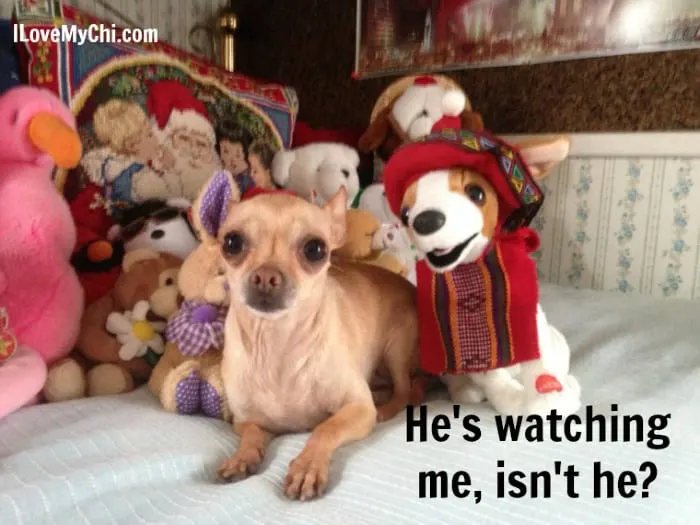 ---
I think this chi is really hiding. LOL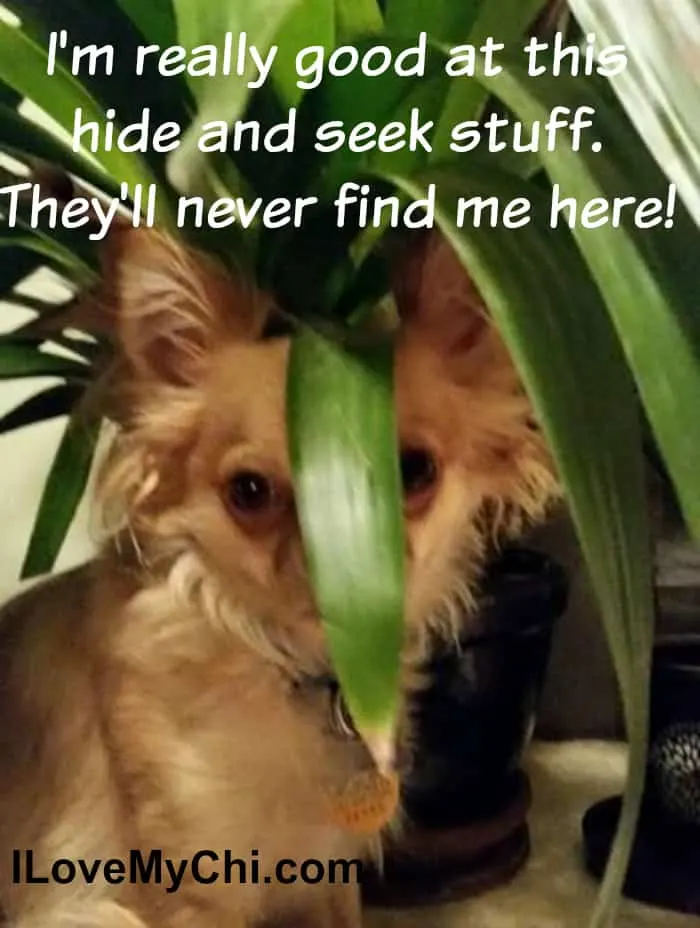 ---
Hard to believe that chihuahuas came from wolves.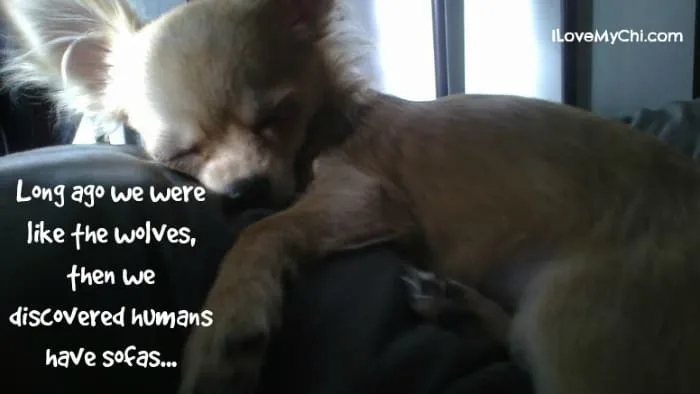 ---
Yes, sigh…my dogs definitely have me trained.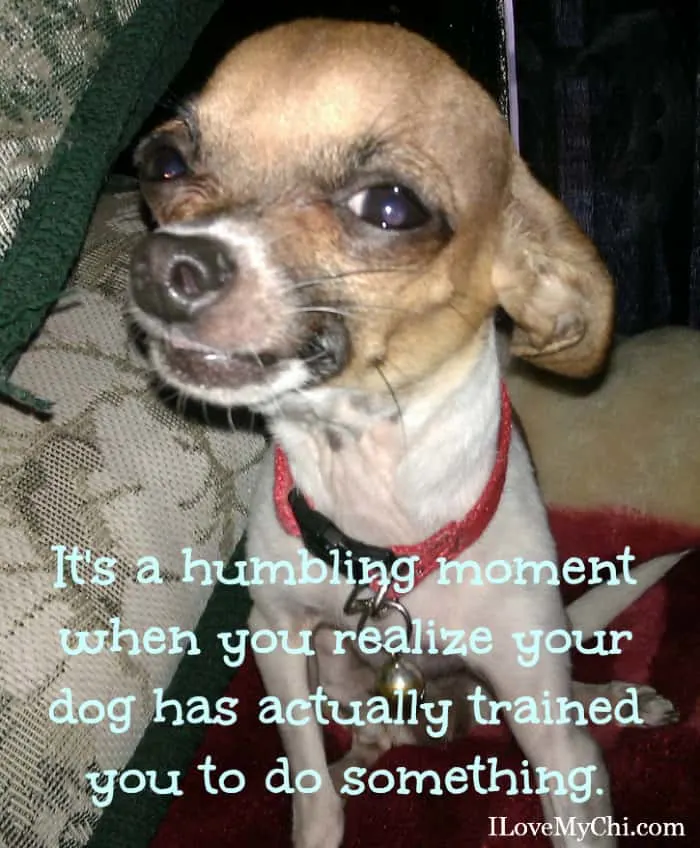 ---
And by organizing, I bet she means chewing up or peeing on everything?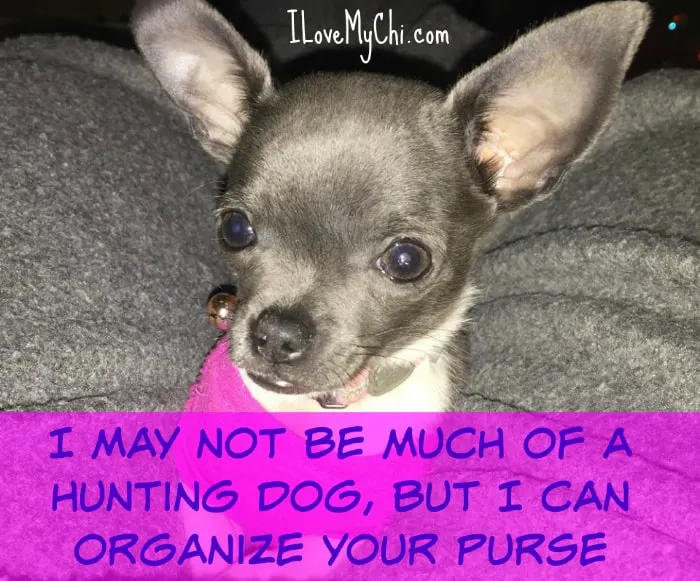 ---
Look at the little smile on this girl!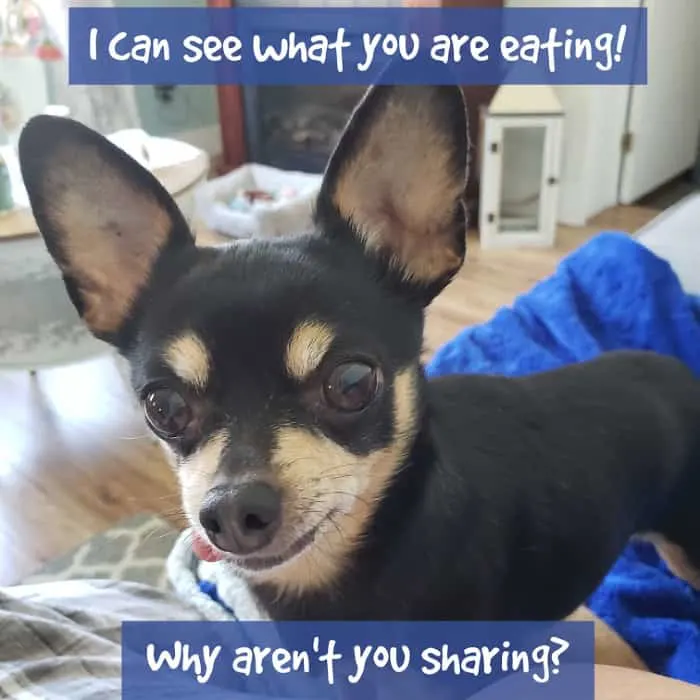 ---
It's not nothing to a chihuahua. They are doing a very important job keeping their family safe.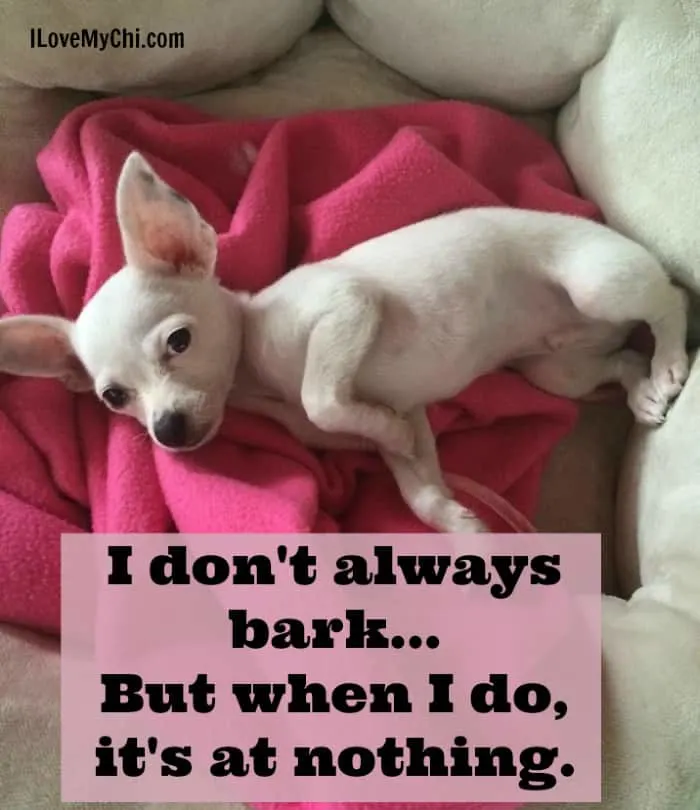 ---
This just makes me laugh.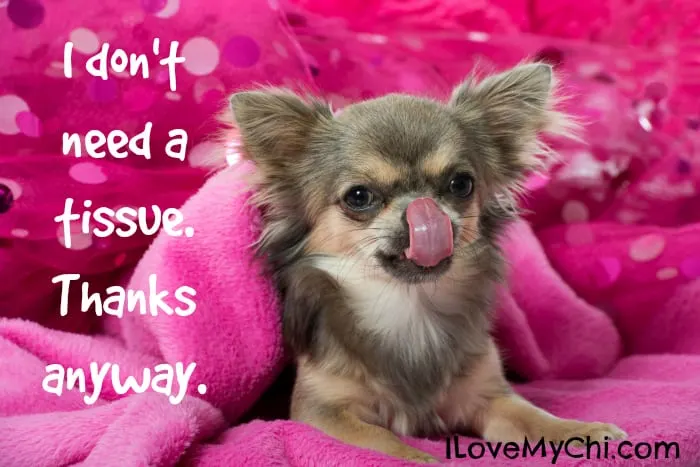 ---
Such an adorable little puppy!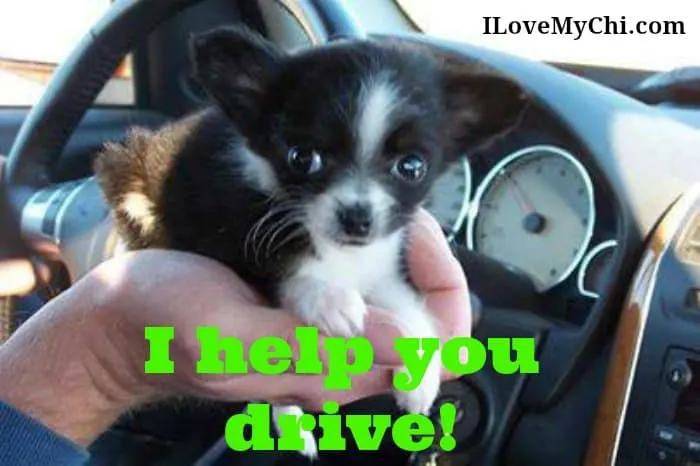 ---
Leave a comment and let us know which one is your favorite.
If you need some more funny memes, we have these posts for your entertainment:
20 Chihuahua Memes that will make you laugh