This post contains affiliate links, and I will be compensated if you make a purchase after clicking on my links. As an Amazon Associate I earn from qualifying purchases. Learn More
Traveling with a pet has become much easier nowadays, as the travel industry is taking active steps to ensure that pet owners and their furry friends are welcomed and accommodated during vacations.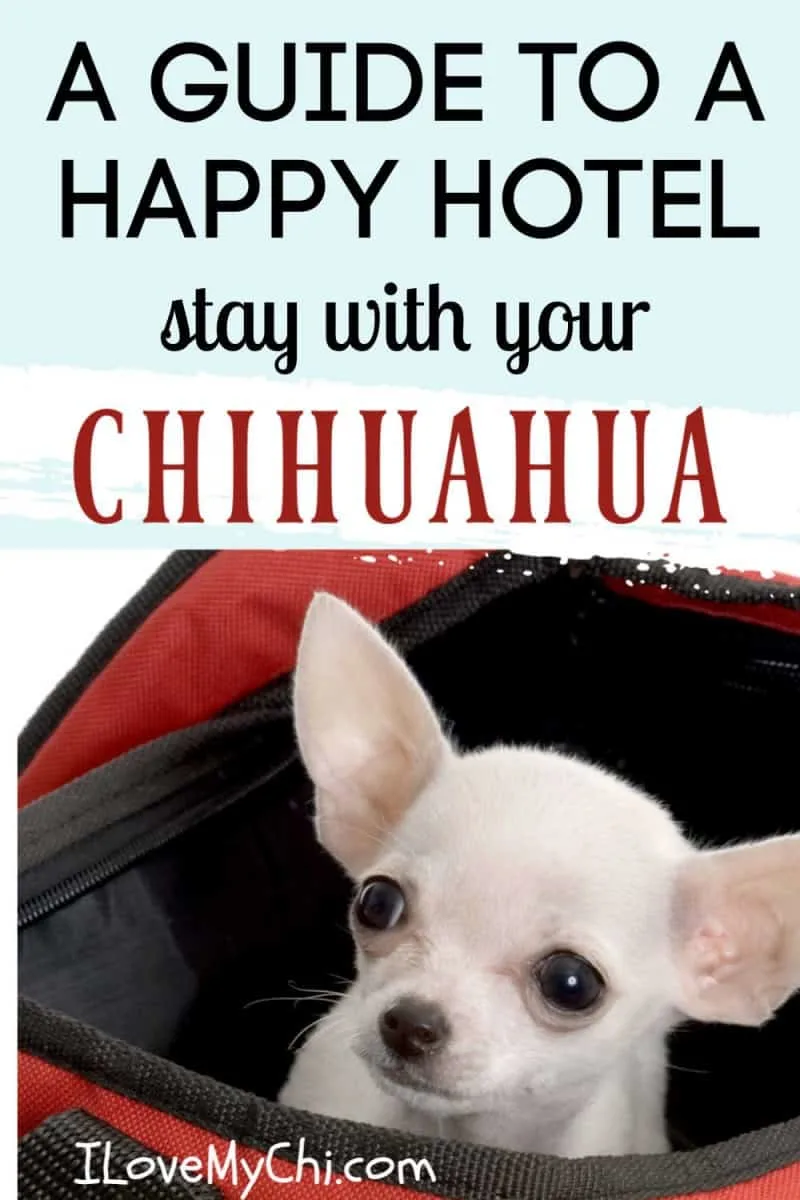 Moreover, some of the best hotels all over the world have also become pet-friendly havens, and these establishments offer beds, doggie bowls, meals and even spa treatment — basically everything that your pet may need during your stay.
If you're planning to book a hotel stay with your chihuahua sometime this year, there are certain things that you'll have to do to make sure that your four-legged cutie is safe and happy during your holiday. Here's a guide to a happy hotel stay with your chi.
Choose your accommodations wisely
Chihuahuas can be quite clingy to their owners, and they're less likely to run away compared to other dogs. However, it's still important to choose your accommodations wisely, despite the fact that your pet may never want to leave your side.
There's still a chance that your fur baby may get curious and venture outdoors, or may see another dog outside your hotel and may run after it.
Choose a hotel that isn't located on a busy road, and ask if there are nearby green spaces in the area so you and your chi can get some fresh air whenever you need it.
Ensure that your hotel room is safe for your pet
Parents who travel with very young children often take extra precautions to ensure that their babies are safe during their hotel stay. Apart from being on the lookout for choking hazards, they also make sure to keep other potentially dangerous items away from their children, such as electric appliances and sharp objects.
Chihuahua owners should take a leaf out of a parent's book and make sure that their fur baby is safe and cared for while on holiday.
Chihuahuas can be quite sociable and while they do love to be seen, they'll also instinctively seek out small spaces where they can hide or take a nap.
Because of this behavior, you'll need to ensure that all the nooks and crannies in your hotel room are safe for your pet. Give your pup a light blanket (preferably her own that you brought from home) where they can burrow, and ensure that electrical outlets that are close to the floor are covered.
You should also check under the bed to see if there are any objects under there that could potentially hurt your chi while they're hiding.
Let your chihuahua get lots of exercise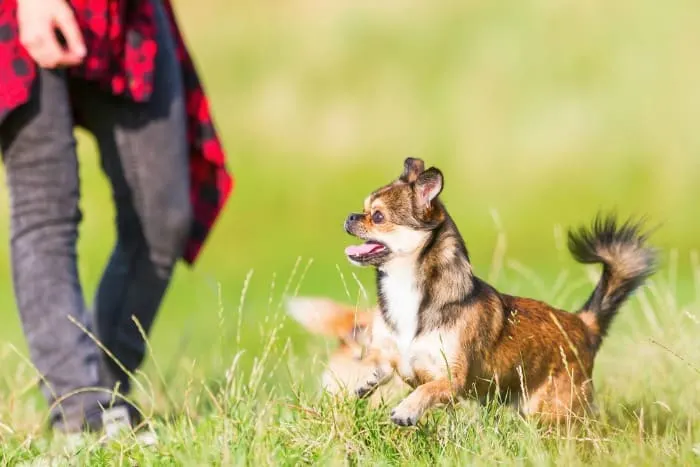 Some dogs are noisier than others, and chihuahua owners know that underneath their pet's small frame lies a big and very vocal personality– in other words, they can get yappy and will bark at anything at any time of the day.
One of the reasons why chihuahuas have a tendency to bark more than other dogs is because of their high energy levels, and that energy translates into excessive barking.
To curb this behavior during your hotel stay, you'll need to make sure that your chi gets lots of exercise. Head outside and go for a walk, or play fetch with your chihuahua at a nearby park. Getting rid of your pet's excess energy will reduce their tendency to bark and your chi won't be disturbing the guest next door.
Traveling with your chihuahua can be a pleasure, if you plan and prepare for it well. Try these tips to ensure a happy hotel stay with your chi, and enjoy your holiday!
You may also like: