This post contains affiliate links, and I will be compensated if you make a purchase after clicking on my links. As an Amazon Associate I earn from qualifying purchases. Learn More
Whether you are planning a summer vacation getaway or need to travel for business, the question often comes up about what to do with your dog and other pets while you are traveling.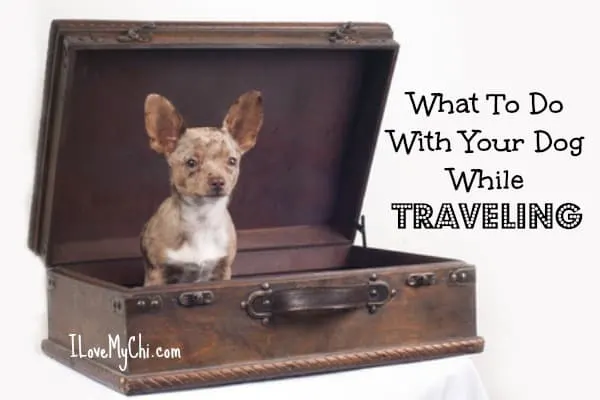 Traveling with your pets can be a challenge, but there are several options available. I will give you the good and bad with each option below.
Boarding Kennel
One option is to use a boarding kennel. Boarding kennels can be a good option if your dog isn't sensitive to a lot of noise and likes other dogs.
I have personal experience with boarding kennels as I have worked in several of them. The ones I worked in were top-notch facilities that tried to do the best for the dogs there. Many of the dogs did fine but there were a few that were just totally traumatized by the whole experience.
Before choosing a boarding facility, check it out in advance and ask questions. Some of the things to ask are:
How often will your dog be taken out for exercise and potty breaks?
Will they administer your dog's medication (if your dog needs to take meds on a regular basis)?
Ask for references.
How often are they fed and watered?
Are you allowed to bring their favorite toy and their own bedding (it may help your dog feel more at home)?
The Good:
There is usually someone within the facility 24 hours a day.
Some kennels are like spas that will cater to your dog and give them the royal treatment (of course you pay for luxury)
The Bad:
It can be traumatic for your dog to be around all the sounds and smells.
It often feels like an institution or a pound.
Very little one-on-one care for your dog.
Can be expensive.
Being around so many other dogs increases the chance of contagious diseases.
Not a good option if you have many pets and/or different types of pets.
If you choose a boarding facility, you will need to show proof that your dog is up to date on all vaccines, including the Bordetella vaccine (it prevents Kennel Cough).
When I worked for the pet hotel at PetSmart, we would often call the Vets of the dogs to check that their vaccines were up to date, if the owner didn't have the records available. So if you don't have them, you can ask if they will do that.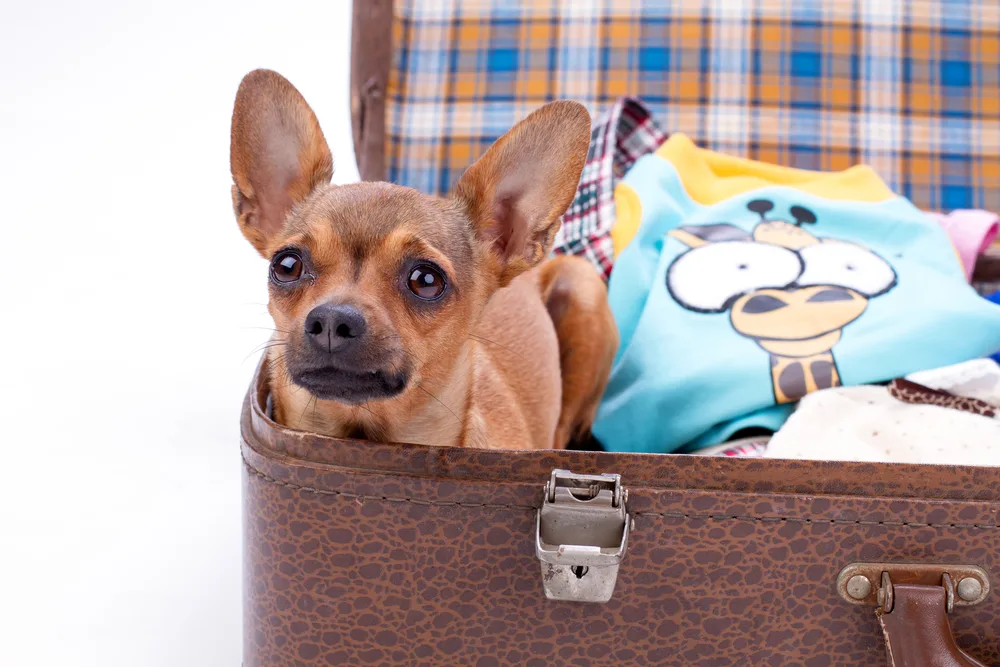 Some tips:
If the facility allows for you to bring something from home, do bring a toy and some bedding. You may want to mark your items with a permanent marker too to keep them from getting lost.
Bring a list of directions for any medications (times, amounts, etc.) along with the medications. Mark the list with your name and phone number, and your dog's name. I'd put both your list and your dog's meds in a plastic bag marked with their full name on the front of the bag.
If your dog is on a special diet with special food, add that to the list above. Write their full name on their food bags or cans too.
When you go to the facility ahead of time, check to see if it's clean. Of course boarding kennels aren't going to be spotless and completely free of odors but if the place is filthy, or there are a lot of flies around or if it reeks of poop and pee, it's probably not a place you'd want to leave your fur baby at.
In-Home Boarding
You can have someone watch your dog in their home. There are several sites where you can check this out and book a sitter. DogVacay.com is one and Rover.com is another.
Of course, if you have friends or family members who would take them in while you are away and you know you can trust them, that's a good idea too.
The Good:
They are in a home setting so it doesn't feel as institutionalized.
They will get more individualized attention.
The Bad:
They may be confused by being in an unfamiliar house and may try to get out and run away back to their own house.
Some tips:
Ask if they will send occasional photos of your pup and texts updating you about how they are doing.
Check out the sitter's home with your dog and see how the sitter interacts with your dog.
If your sitter has pets, check to see how they react to your dog.
Leave a list with all of your contact info, your vet's info, and any special instructions regarding food and medicine.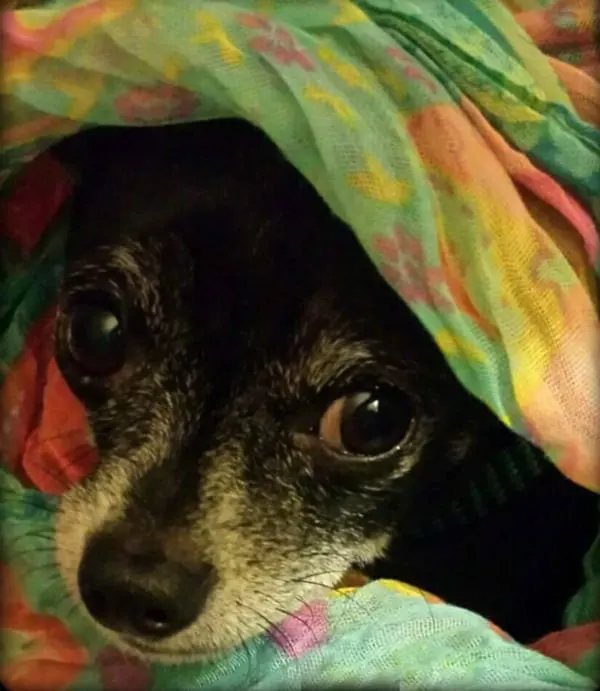 Pet Sitters
Pet Sitters that come to your home are one of the best options in my opinion. Your dog gets to stay in their own familiar environment. This is also a great option if you have multiple pets as it will be cheaper than trying to board them all out.
There are two different types of sitting. The pet sitter can stay at your house and house sit as well as dog sit. I actually do this for several families in my area.
Or they can come over several times a day to take care of your pets.
Overnight
The Good:
You have someone in your house most of the day and night so there is less of a chance of break-ins.
Your sitter can also bring your mail and water your plants if needed.
Your pets feel more secure being in their own home.
There will be someone there to let your dogs out when needed.
The Bad:
You will have someone (possibly a stranger) living in your house around your most private things.
Daily Visits
The Good:
It may be cheaper to have someone come over several times a day than to have someone stay there.
The Bad:
The sitter might not be there when the dog actually needs to go out and therefore there may be potty accidents.
The dog may get lonely being by him or herself most of the time.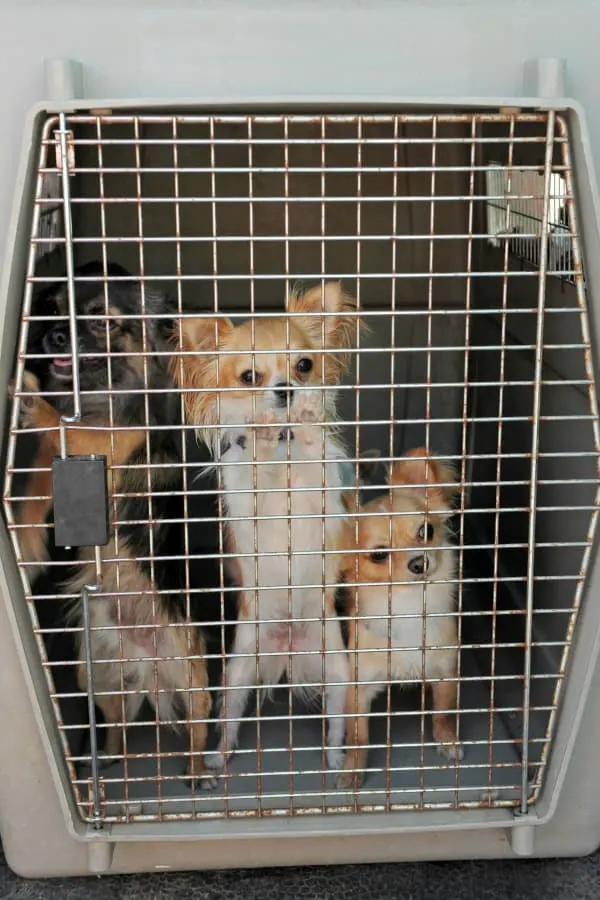 Veterinarian Boarding
I can not in good conscience recommend this type of boarding as it's often traumatic for your pets. The only exception is if your dog has serious or chronic health problems.
The Good:
If something happens to your dog where he or she needs medical help, they are in the right place.
The Bad:
It's a scary place for your pets to be with hearing, seeing, and smelling all the other animals there in pain.
The cages are usually small and they won't get much chance to get outside to exercise.
They are around other animals that may have contagious diseases that can be transmitted to your pup.
Bring Your Dog With You
The last and best possible choice is to bring your pet with you. Of course, this may not be possible, depending on where you are going and what type of trip it is.
If you are going to a friend or relative's house, it goes without saying to check and see if it would be okay to bring your dog. Don't get upset if they say no. Not everyone likes animals. I had a friend who disowned her parents for several years because they wouldn't let her bring her dogs when she went to visit them.
If you are planning a vacation, there are several sites that help with finding dog-friendly places. One is http://dogfriendly.com/ and the other is http://www.bringfido.com/
Be sure to contact the hotel before booking and ask about their pet policy.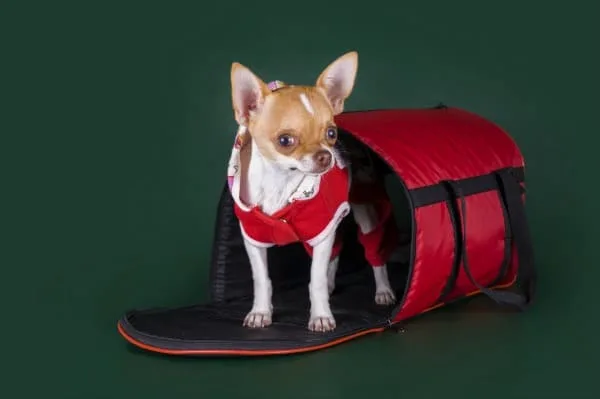 If you are planning on taking your dog on the plane, call ahead and see what kind of requirements there are. Fortunately, our Chihuahuas are small enough to bring in a carry-on bag but you still need to check to see what is required to bring your dog with you.
If at all possible, don't let them put your dog in the cargo hold. Some pets are lost or die when put in the cargo hold. It's no place for your fur baby!
One thing most of the airlines require and many hotels do too is a health certificate from your veterinarian within 10 days before traveling for your dog.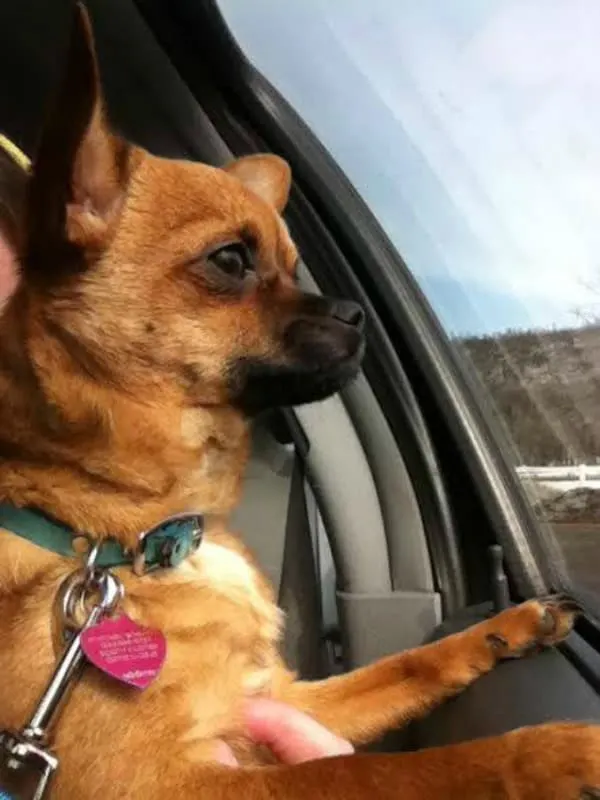 If you are traveling by car, be sure to bring all the essentials:
food and water bowls
food and water
a bed
harness and leash
a favorite toy and be sure to have a collar with their identification on them at all times. If they somehow slip out the car door when it's opened, you want whoever finds them to be able to get a hold of you.
For safety precautions, you might want to invest in a dog car seat.
If you will be doing a lot of walking, be sure to bring a stroller

for your little guy as they will probably tire out before you do.
Read this for more info about traveling with your dog.
So, that's it. Have I forgotten anything? Let me know in the comments. Also, I'd love to know about your experience and tips for traveling with your dog so please share that in the comments too!
Another article that might help you with this (if you aren't taking your Chihuahua with you) is Separation Anxiety in Chihuahuas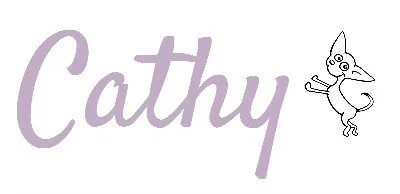 :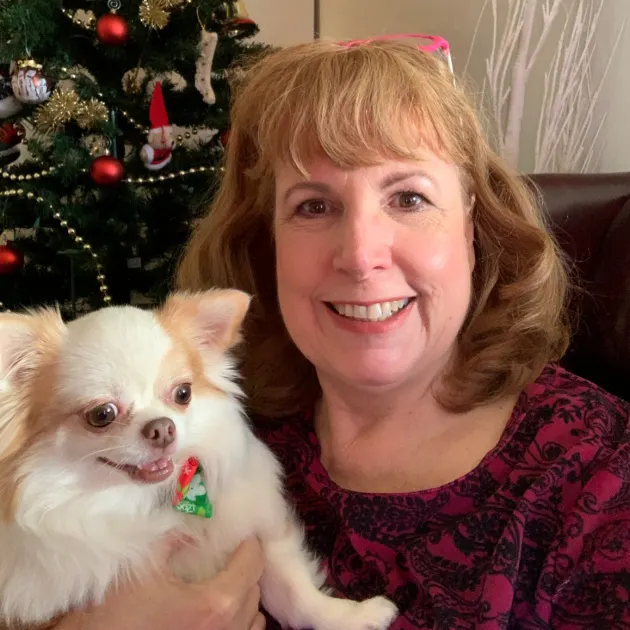 Pet Blogger
I have had dogs all my life. I have been a pet groomer, worked in a pet hotel, and a kennel, and have bred and showed dogs.