This post contains affiliate links, and I will be compensated if you make a purchase after clicking on my links. As an Amazon Associate I earn from qualifying purchases. Learn More
Whether you have just adopted a senior chihuahua (and bless you if you have!) or have had your little fur ball for most of their life, there are questions you may have about this stage in your chihuahua's life.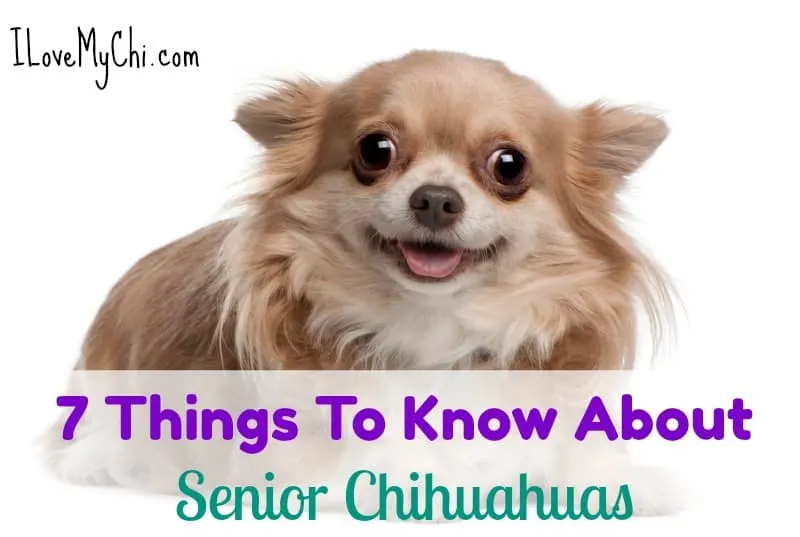 We do have a more in depth article on senior chihuahuas but this post is good for a quick read.
Check out our main post that showcases all our chihuahua facts articles!
1- At what age is a chihuahua considered a senior?
Chihuahuas are considered a senior when they reach 10.
This is much later than other breeds who reach senior citizen status at around 7 or 8 and in the case of giant breeds 5 to 6.
2- How long does a chihuahua live?
12-20 years but they have been known to live into their early 20's.
3- Any health advantages to being an older chihuahua?
Yes, there is a neurological condition called GME which is becoming more and more common.
It is believed to caused by over vaccination and targets mostly small breeds.
For some reason, dogs over 8 years of age do not develop this disease.
4- What are common health problems in elderly chihuahuas?
Many are the same issues other dog breeds, and even people get as they age including:
cataracts
glaucoma
dementia
arthritis
gum disease and dental problems
cancer
diabetes
hearing loss
congestive heart failure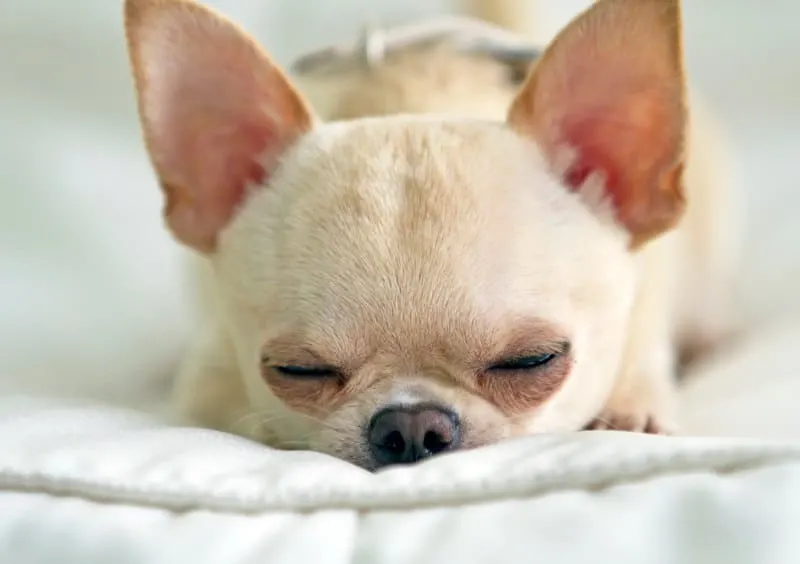 5- Does my older chihuahua need clothes?
Most likely yes. Chihuahuas in general tend to be cold natured.
Just like people tend to get cold more often in their senior years, well chis do too.
So do keep a few cuddly sweaters on hand for your dog along with lots of soft blankets.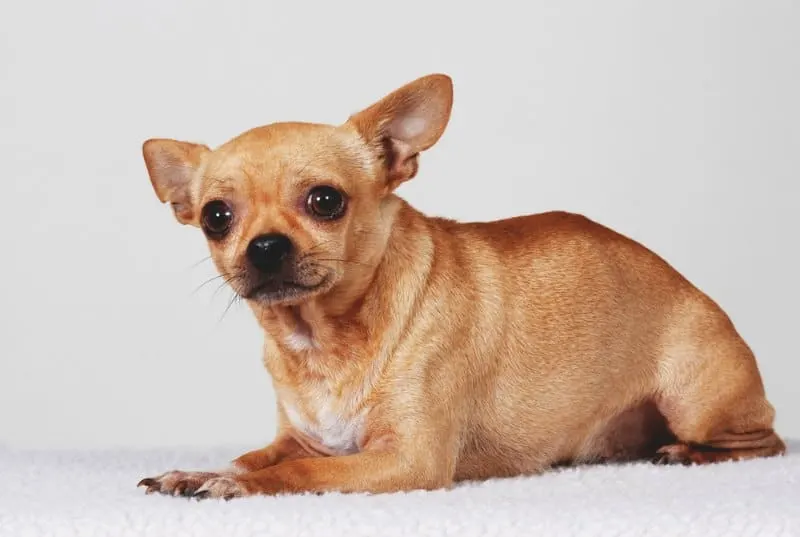 6-Will my chihuahua's personality change?
It may change as they age.
Of course, they won't be as active as they were when they were younger.
Some chihuahuas get a little crotchety as they enter their senior years and don't handle stressful situations as well as they did when they were younger.
Sometimes things that didn't bother them when they were younger, suddenly scare them such as thunder storms.
And sometimes dementia sets in and changes their personality drastically.
If you notice signs of dementia such as confusion, staring into space for long periods of time or other personality changes, get your dog to your vet as soon as possible.
There are drugs available that can help with dementia and for some reason, they have a better success rate with dogs than humans do with their drugs with dementia.
7- What else should I do to keep my senior chihuahua happy?
Keep an eye on your fur baby for any health problems that need veterinary care. If you can afford it, you might want to switch to vet visits every 6 months instead of once a year.
A good joint supplement can help a lot with arthritis.
Your dog still needs some exercise, just not as much as when he was younger. Do try to take him for a daily walk for 15-20 minutes. If you like to go for longer walks, bring a

pet stroller

with you and just put your dog in it when they get tired.
Don't move the furniture around as it can be confusing and frustrating for dogs that are losing their site or are developing dementia.
Keep a check on your chihuahua's weight and don't over feed them.
Don't let them jump from high distances such as from the bed or couch. Get them

pet steps

and teach them how to use them.
Keep them away from crowds, (unless you have them secure in a stroller or sling) as they can be scary or too much stimulation for an older dog.
Keep small children away from them as much as possible.
Leave a comment and tell me about your oldster.
ALSO READ:
Caring for your Senior Chihuahua