This post contains affiliate links, and I will be compensated if you make a purchase after clicking on my links. As an Amazon Associate I earn from qualifying purchases. Learn More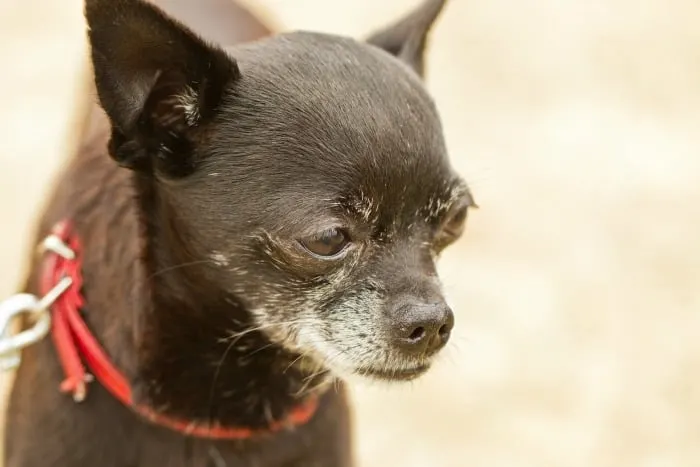 Did you know Chihuahuas are among the top pooches when it comes to living it up in old age? Yep, they're record holders, often living well into their late teens and can even reach their twenties!
So, get ready to spend lots of quality years with your senior furball. Let's ensure they're not just about quantity, but full of quality as well.
Chihuahuas don't hit senior status till around 10 years old. That's when we have to keep an extra keen eye out for signs of aging – pretty much the same stuff we humans face.
Though we hope your little buddy doesn't have to deal with any of these, it's worth being in the know. Here are a few health bumps your oldie might run into:
Health Issues that Elderly Chihuahuas May Develop:
Arthritis, and other joint issues such as Luxating Patella
Fatigue
Weight loss (may be caused by dental or liver disease)
Diabetes (look for sweet, fruity breath, frequent urination and drinking more water than normal)
Liver disease (look for foul-smelling breath, vomiting, and weight loss)
Senility which is called Canine Cognitive Dysfunction which is similar to Alzheimer's in humans
Incontinence (may be caused by physical or mental issues)
Heart conditions such as Congestive heart failure and an enlarged heart.
But hey, don't panic! There's loads you can do to make your senior Chi feel like they're still a pup at heart.
What You Can Do To Help Your Senior Chihuahua: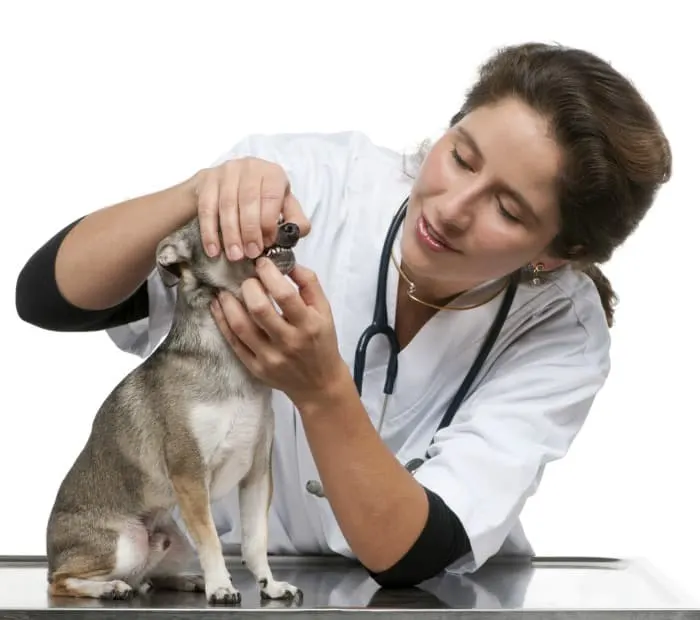 Vet Visits are Vital!
Regular check-ups, at least once a year, are super important. Your vet will check their heart, eyes, head, knees, and spine, among other things, and can catch any issues early on.
Food is Fuel!
Not all dog food is created equal. Opt for something designed specifically for seniors – it'll support them in staying healthy for longer. Look for food that is lower in fat but packed with protein to maintain lean muscle mass.
Supplements for Support!
Consider supplements like Omega 3, Glucosamine, and Chondroitin Sulfate to give your Chi's health a boost. Eye supplements can also be beneficial, especially since Chihuahuas can be prone to eye problems as they age. Ask your vet for their recommendation.
Dental Duty!
Brush your Chi's teeth a few times a week and consider dental treats. Regular professional cleaning can prevent painful periodontal disease. They can scrape away the tartar and remove any infected or broken teeth. The vet can help catch the early signs of periodontal disease.
If your sweet senior has lost their teeth, be sure to check out this post for how to make food for your toothless dog. We also have another post on how to help elderly chis with no teeth.
Exercise for Elders!
Yes, your old-timer still needs their exercise! Gentle activities keep them nimble and healthy. Consult your vet about the best exercise regime for your little companion.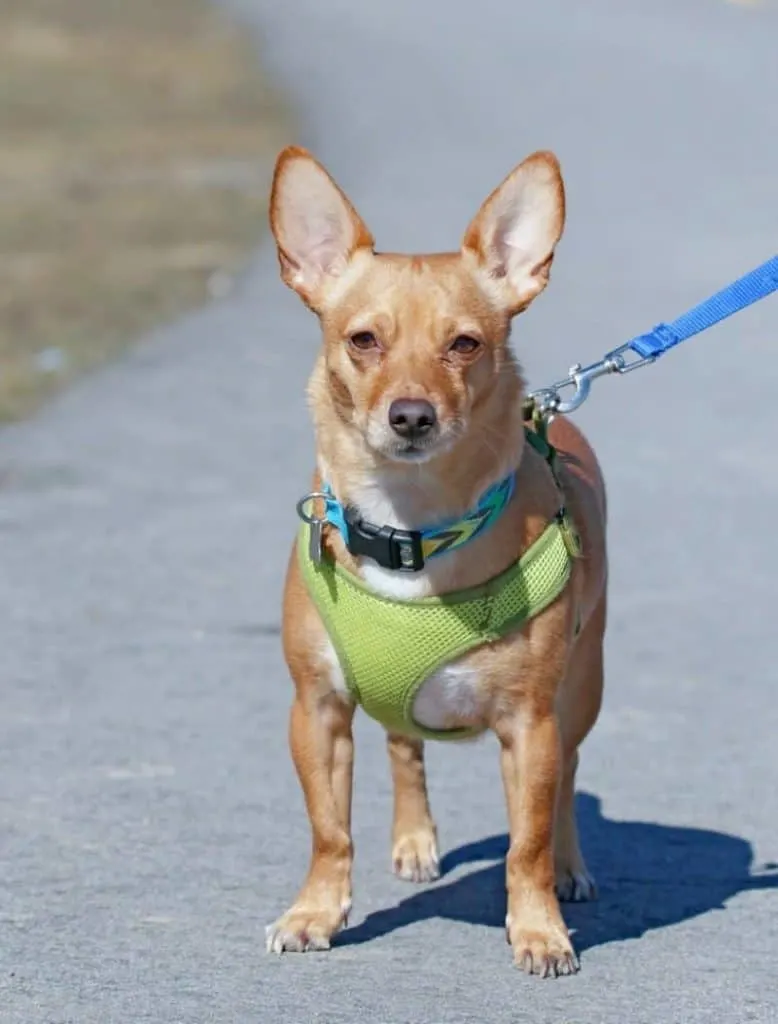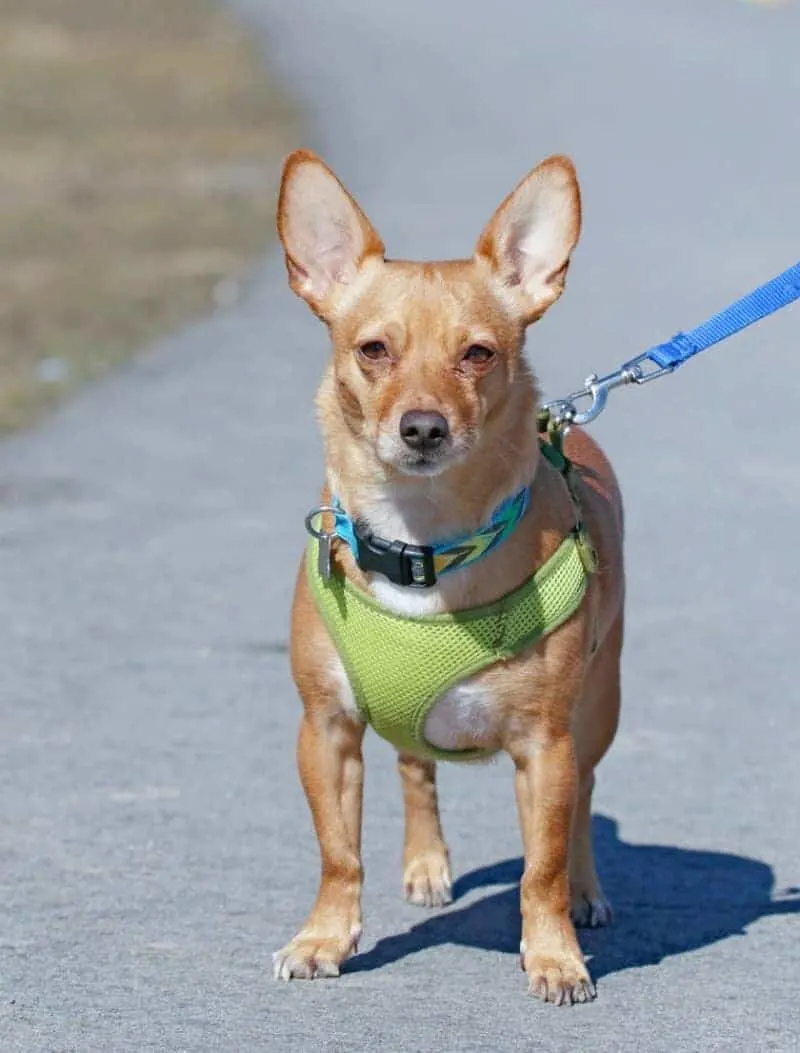 Toys and Playtime
Puzzle food toys, balls, and other dog toys keep them entertained. As your Chihuahua ages, they may become less energetic; however, you still need to encourage them to stay as active as possible. Giving them the right toys can help keep them occupied and healthy and fit both physically and mentally.
I do want to mention that some dogs lose all interest in toys as they age. That's okay. Try a food puzzle.
Creature Comforts!
An orthopedic bed can ease their joints while they sleep. And a pet stroller will allow them get to share time with you outside the house in comfort.
Safe Spaces!
Ramps or steps to couches and beds help your dog access them without jumping. These are good for all Chis, so they don't hurt themselves going up or down on the furniture. Many ramps are also portable and can fold up easily.
When choosing a ramp or steps, make sure they have an anti-skid surface, so your dog has a good grip. You don't want them slipping and falling over the edge.
Warmth and Safety
Keep them warm with doggy sweaters, warm bedding, etc. If you have hard, slick floors, place floor mats to help your Chi maneuver them without sliding. These are helpful when you have tile, hardwood, or laminate flooring throughout the home. Yoga mats are also a good option for those more highly trafficked areas in the home to keep your senior pup safe.
Potty Pads
Potty pads are another item you may want to have on hand for your elderly and aging Chihuahua. It is a disposable potty solution for older dogs who might not be able to make it outside as easily as before. It gives them a safe spot to go potty while also protecting your flooring.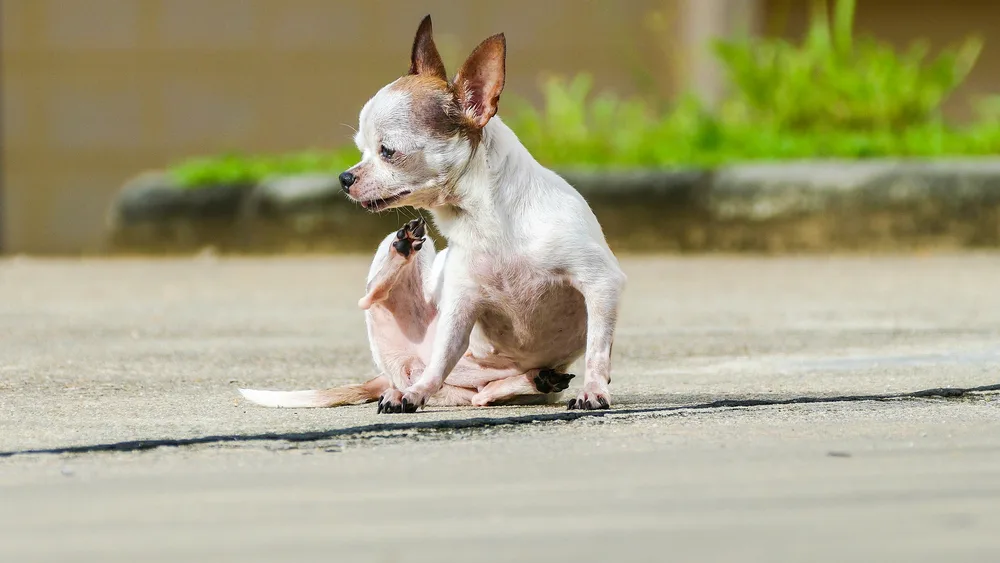 Other Tips to Help Your Elderly Chihuahua
Keep them stress-free as much as possible. Keep small children or other pets who tend to annoy your old pup away from them.
If your dog has sight issues, do not move furniture around to confuse them.
Always keep a list of emergency contacts at hand, including your vet and the nearest 24-hour veterinary clinic.
Regular grooming is not just about looking good but also about health. Regular brushing prevents matting, and nail trimming avoids discomfort.
Last but not least, know when it's time to let go. Don't let your faithful friend suffer because you are having a hard time letting them go.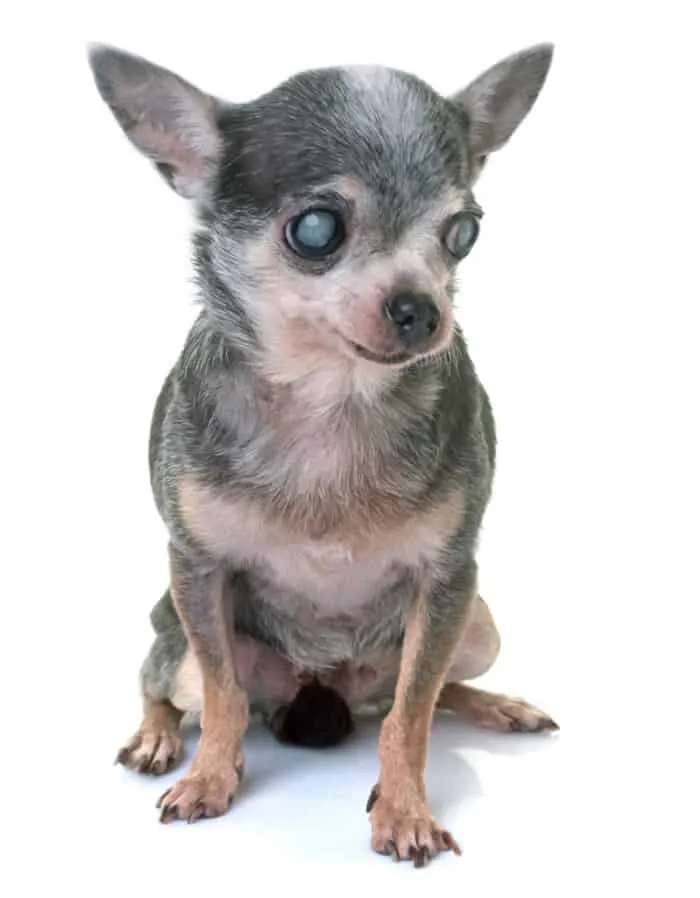 The golden years of your Chihuahua's life can span over a decade. So, let's ensure these years are golden indeed, full of love, care, and lots of snuggles. Always consult with your vet for the best advice tailored to your little one's needs. Remember, every dog is unique, just like yours!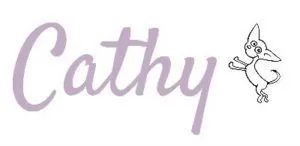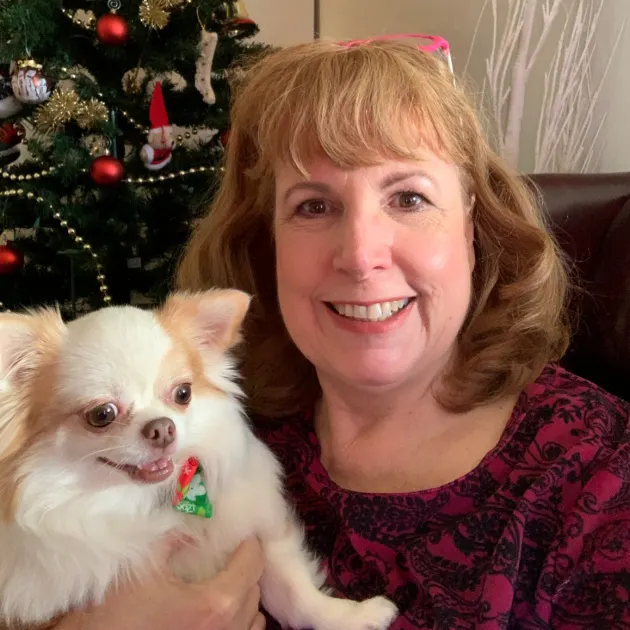 Cathy Bendzunas
Dog Blogger
I'm an avid dog lover and I've had many dogs throughout my life. When I rescued my first Chihuahua, I was hooked on the breed.
I have had dogs all my life and have trained as a dog groomer. I also have been a kennel worker, worked in a pet hotel through PetSmart, and still am a pet sitter.
Read my full bio on my About page