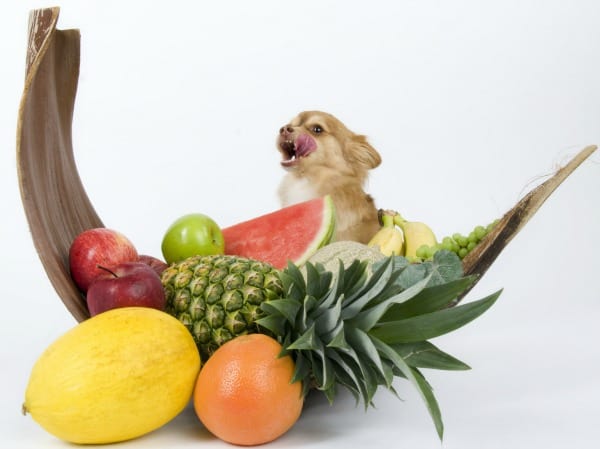 Did you know June is National Fresh Fruit Month? It is and there is nothing I love better than a nice juicy orange or a slice of watermelon.  You can also share some fruit with your dog if you'd like. That is you can share most fruit. Some of it is toxic to dogs and we will go over that later.
Does your dog even like fruit? My terri-poo used to go crazy for oranges. I believe if you put a steak in front of him and also an orange, he would have picked the orange.  He loved them that much.
I didn't realize until recently that my Chihuahua Kilo loves fruit. I don't know why I never knew that before. She loves apples and she also loves watermelon.
The trick with giving fruit to your Chihuahuas is to just give them a little bit. A bite or two will do. Fruit has a lot of sugar and even though it's a natural sugar, it can still add some pounds to your dog, if your dog has a weight problem.
So what kind of fruit can you give to your dogs? Here's a list:
Apples
Bananas
Blackberries
Blueberries
Cantaloupe
Kiwis
Oranges
Pears
Pineapple
Pumpkin
Raspberries
Strawberries
Watermelon
There are some fruits which are poisonous to dogs:
Avacodos
Figs
Grapes and Raisins
These fruits are okay but be aware of the pits and seeds in these fruits as they contain cyanide:
Cherries
Plums
Peaches
Apricots
Apples
A few things to be aware of is do not feed dogs pits and seeds from fruit. Some of them are poisonous and at the very least a choking hazard.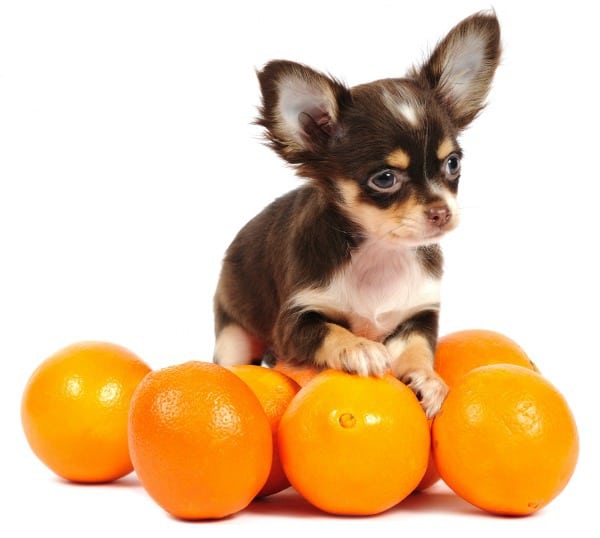 Although you can give the fruit of the orange to your dog, do not let them have any of the peel, leaves or any other part from an orange tree. Anything other than the fruit itself, is dangerous to dogs.
Make sure you wash the fruit (just as you would for yourself) before feeding to your dog.
So, does your Chihuahua like fruit? What kind?